Piztutako Irimo
Urretxu-Irimo (ES) – Lauréat
DONNÉES DE L'ÉQUIPE
Représentant d'équipe : Carlos Soria Sánchez (ES) – architecte ; Associés : Laura Fernández García (ES), Irene Vitorica Donezar (ES), Ana Rosa Soria Sánchez (ES) – architectes
Avda. Doctor Federico Rubio y Galí, 31 3A, 28039 Madrid – España
+34 63 680 26 15 – correodecarlossoria@gmail.com
Voir la liste complète des portraits ici
Voir la page du site ici


C. Soria Sánchez, I. Vitorica Donezar, A. R. Soria Sánchez et L Fernández García
INTERVIEW (en anglais)
1. How did you form the team for the competition?
We have known each other since we started studying Architecture at Madrid's Technical School of Architecture and we have been friends ever since. We also worked together during our degree and due to our great connection and similar vision of Architecture, we thought that participating at Europan together was a perfect experience and opportunity for us.
2. How do you define the main issue of your project, insisting on how you answered on this session main topic: adaptability and urban rhythms?
The proposal begins with a strategy that allows us to initially develop the project as an abstract (electronic) object where no dominant relation among function and form exists. It is an approach of actions and ideas understood as latent energies on the site. We bet on a 'non-form architecture' that allows additions, subtractions and modifications to be spontaneously and easily absorbed without changing the sense of order. We prefer working with an operative mechanism rather than with a restrictive document.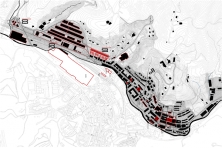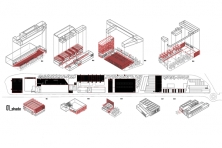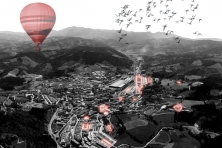 3. How did this issue and the questions raised by the site mutation meet?
The Complete Site Folder included a dossier that summarized the results of a participative process developed by the hosts of the area. We considered this initiative (not common in competitions) as full of value and utility: it showed by itself some of the mentioned actions and ideas. Its own conclusions were the best reference point to move forward towards our proposal.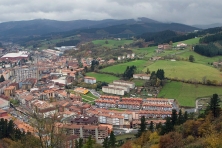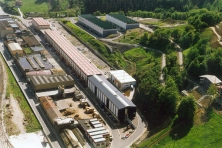 5. Today –within the era of an economic crisis and sustainability– the urban-architectural project should reconsider its production method in time; how did you integrate this issue in your project?
The project evolves from a non-form initial approach towards a design that aims at taking charge of the inevitability of change and all the possible variations and uncertainty. We consider this as the most responsible way of making architecture, not only from a conceptual point of view but also in a practical field. There is neither a beginning nor an ending, nor a centre. The project has a rhizomatic non-hierarchical performance where time is a variable to take into account.
6. Is it the first time you have been awarded a prize at Europan? How could this help you in your professional career?
This is the first time we have been awarded a prize at Europan. (In fact, this is the first time we have taken part in the competition). We are full of expectative and excitement. We know the huge spreading that these prizes have and we hope this to be a turning point in our careers. We expect this award to be a boost in our lives.