DONNÉES DE L'ÉQUIPE
Représentant d'équipe : Humberto Salvador Maldonado Baeza (MX) – architecte
Collaborateurs : Mathias Bæktoft Bentzen (DK), Marius Costan (DK), Søren Hykkelbjerg Poulsen (DK) – étudiants en architecture
Monarkiet, Banegårdspladsen 10, 4.tv, 8000 Aarhus – Danmark
+45 31 33 96 67 – info@monarkiet.com – www.monarkiet.com
Voir la liste complète des portraits ici
Voir la page du site ici


S. Hykkelbjerg Poulsen, H. S. Maldonado Baeza, M. Costan et M. Bæktoft Bentzen
INTERVIEW (en anglais)
1. How did you form the team for the competition?
We have been collaborating since a common study trip to Mexico in 2009. Later on, we founded our own architecture studio called Monarkiet, which is a multidisciplinary team working in all scales – ranging from industrial design to architectural design and city planning.
2. How do you define the main issue of your project, insisting on how you answered on this session main topic: adaptability and urban rhythms?
Our proposal is about identifying and analyzing the different neighbourhoods within and around the site of Vestbyen. It might be possible to correct these over time by singling out and collecting a selection of valuable areas along and across the main street of the area, Kastetvej.
Our proposal aims at transforming the different neighbourhoods from day one, giving the places freedom to adapt to whatever situation time may bring. The main element in the competition brief is the future construction of a light rail connection but the proposal did not rely on this.


3. How did this issue and the questions raised by the site mutation meet?
The idea of collecting, connecting and correcting areas within the project resulted into an "open toolbox of examples". Herein, we singled out 12 main areas of interest and made them operational through the use of a "Storyboard idea", where time and space can be clearly overviewed and evaluated.


4. Have you already treated this issue previously and could you present some reference projects that inspired yours?
"Rurburbia – a qualified densification strategy for Østre Gasværk, a post-industrial area in Copenhagen". This is a project about experimenting with temporary programs and the potentials of the site, discussing the importance of having undeveloped urban spaces that can facilitate the city as an open functional platform instead of weaving itself into a locked and rigid urban structure. The question we ask is "when is it okay to build something?"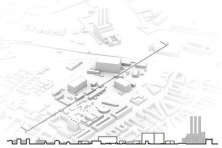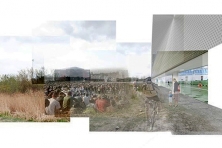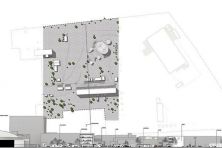 5. Today –within the era of an economic crisis and sustainability– the urban-architectural project should reconsider its production method in time; how did you integrate this issue in your project?
By pointing out possible identities for the different sub-areas in relation to Kastetvej and arranging them in a flat hierarchy using a storyboard, they become independent from each other and thereby flexible in relation to various technological advances, economic situations and the users' social-needs.
6. Is it the first time you have been awarded a prize at Europan? How could this help you in your professional career?
Yes, this is our first participation and our first prize in Europan. We believe that this award can strengthen our responsive capacities for new challenges. We are convinced that this award becomes a reference project that gives us strong and professional reliability among potential clients. It is simply a boost to our common passion for working in the field of architecture.