DONNÉES DE L'ÉQUIPE
Représentant d'équipe : Bruno Oliveira (PT) – architecte ; Associée : Marlene Dos Santos (PT) – architecte
Goldra 295F, 8100-223 Loulé – Portugal
+351 289 412 699 – estudiods@estudiods.com – www.estudiods.com
Voir la liste complète des portraits ici
Voir la page du site ici


B. Oliveira et M. Dos Santos
INTERVIEW (en anglais)
1. How did you form the team for the competition?
We first worked as a team in 2008 when we won the 1st prize in Poio (ES) in Europan 9. We have developed various projects since then.
2. How do you define the main issue of your project, insisting on how you answered on this session main topic: adaptability and urban rhythms?
We started to identify and recognize the territory around Vila Viçosa; its complexity and the printed marks/signs left over time played a crucial role in our proposal.
At the conurbation scale we were able to identify five different landscapes: geological, productive, extractive, industrial and urban; each one of these landscapes has a deep sense of time and this temporal dimension is the main issue of our project. We want an intervention of actions capable to expose, improve and intensify the heritage landscapes identified; we proposed to achieve it through chronological actions developed over time, in a slow yet sustainable process, result of the natural, productive, social and constructive systems network evolution.
Future urban and architecture planning proposals for Vila Viçosa should be committed with these principles allowing a process that is more sensible to the particularities of Vila Viçosa. We want to offer a new intervention approach that unveils the inherent potential of Vila Viçosa landscapes: RE-using built resources, open spaces and decaying industrial areas, RE-concentrating infrastructures and RE-connecting green areas in search for a lively and cohesive town settlement.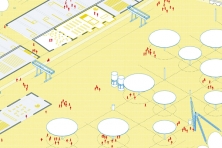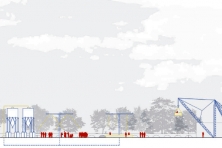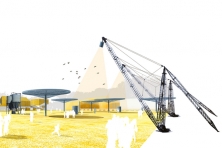 3. How did this issue and the questions raised by the site mutation meet?
The topic of this session is especially significant for a small town as Vila Viçosa which is facing a population decrease and the decay of its main economic activity, the marble industry. This is causing changes in the town limits where the marble industry transformation facilities are located. The urban voids and the new economic reality of the site represent a fascinating challenge for this session topics.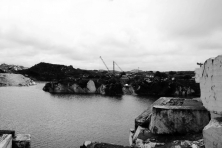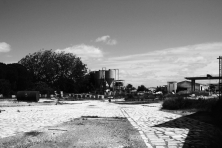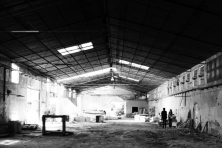 4. Have you already treated this issue previously and could you present some reference projects that inspired yours?
We already approached this issue in the academic field but its professional discussion and formalization only took place with this Europan session.
As a preliminary approach to the study area, Robert Smitson's landscape entropy concept was an important reference for the territory recognition.
For the proposal approach itself a reference that inspired us for Vila Viçosa was the winning proposal for the Stadtlandschaft Lichterfelde Süd in Berlin (DE), where Florian Beigel and Architecture Research Unit proposed "landscape infrastructures" as an alternative method of urban planning. As an iconic reference of a public space that interacts with the citizens, Schouwburg Square by West 8 in Rotterdam (NL) was also part of our reflection for Vila Viçosa new public spaces.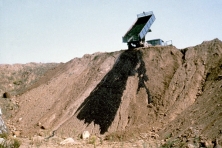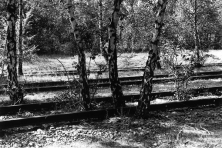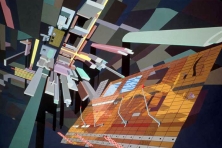 5. Today –within the era of an economic crisis and sustainability– the urban-architectural project should reconsider its production method in time; how did you integrate this issue in your project?
Production method in time should be reconsidered especially for strategic urban scale projects. A method of planning and implementation over time associated with a landscape concept guideline instead of a closed planning layout would allow the creation of a more adaptable and sustainable urban planning for the future.
Our proposal is a project of actions to be implemented over time in a chronological way. The scope of interventions proposed can be performed from isolated to a full set of actions in search for compromises and in knowledge-based implementation.
6. Is it the first time you have been awarded a prize at Europan? How could this help you in your professional career?
No, this is the second time. This prize represents a unique opportunity to be part of the discussion on strategic urban contexts allowing young professionals' ideas to be part of the urban planning process.