Urbedible
Höganäs (SE) – Mentionné
DONNÉES DE L'ÉQUIPE
Représentant d'équipe : Anna Weber (SE) – architecte
Svanebäcksgränd 2, 21620 Malmö – Sverige
+46 73 675 95 86 – weberannas@gmail.com – www.annaweber.se
Voir la liste complète des portraits ici
Voir la page du site ici


A. Weber
INTERVIEW (en anglais)
1. How did you form the team for the competition?
I have been working on the topic food vs. city during my master thesis in the spring of 2013. With my participation in Europan I wanted to further develop the issues raised within the urban and rural conflict/relationship deriving from the valuable arable land in the region of Höganäs.
2. How do you define the main issue of your project, insisting on how you answered on this session main topic: adaptability and urban rhythms?
"Urbedible" focuses on the use of land and aims to re-focus the conflicting urban/rural relationship to a co-existence. The project derives from the global food situation and prepares for the future through conscious adjacency between urban and rural, increased food knowledge by involving all of the food production in the city –creating a localized food chain.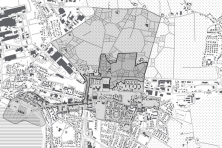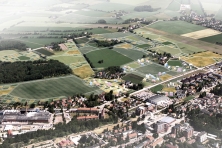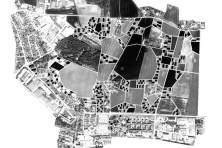 3. How did this issue and the questions raised by the site mutation meet?
The site in Höganäs is proposed on what is among the best farmland in Sweden. To reclaim exploited arable land into farmland again is nearly impossible and with a lack of arable land worldwide we must insert a new kind of urban rhythm which involves the most basic source to existence – the production of food. Increased food knowledge re-adapts the city to its surroundings, which creates a potential to address future challenges.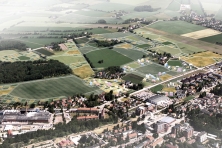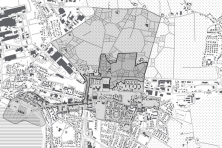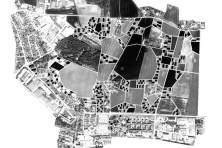 4. Have you already treated this issue previously and could you present some reference projects that inspired yours?
I treated the matter of food vs. city in my master thesis where I had Carolyn Steel as a great inspiration. Her work "Hungry City" points out the efforts needed to feed cities and the unawareness of the processes behind bringing food into the city. Frank Lloyd Wright also inspired me in how he reassesses the city and the way it is constructed in the project "Broadacre City".


5. Today –within the era of an economic crisis and sustainability– the urban-architectural project should reconsider its production method in time; how did you integrate this issue in your project?
The proposal adapts to the site by letting it remain a food producer. This means that new settlement will not transform the land into hardscape, but will instead bring consumers closer to what feeds them. A sustainable society relies on awareness and a closer relationship between urban and rural increases possibilities for mutual respect and co-existence.
6. Is it the first time you have been awarded a prize at Europan? How could this help you in your professional career?
This is the first time I have been awarded a prize in Europan and I hope this could raise the issue on the urban–rural conflict and the importance of how we treat our resources. My hopes are also to collaborate with Höganäs on this matter and create a co-existence of the local resources and the future development.