Les Dossiers synthétiques et d'enjeux sont disponibles gratuitement.
Merci de vous inscrire et vous connecter pour accéder au Dossier complet de site.
Données synthétiques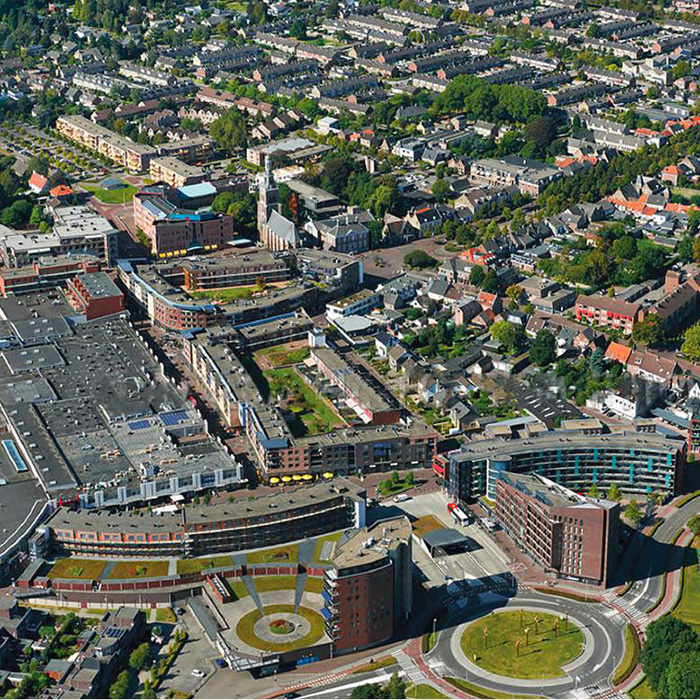 ETTEN-LEUR (NL)
Scales L/S
Team representative Architect, urbanist
Location Etten-Leur shopping center
Population 45 000 inhabitants
Reflection site 37,5 ha - Project site 3 ha
Site proposed by Municipality of Etten-Leur
Actors involved Municipality of Etten-Leur
Owner(s) of the site Municipality of Etten-Leur
Commission after competition Follow up design (or research by design) assignment on implementation at the project site (or a site with similar challenges) commissioned by the municipality of Etten-Leur and/or private partners. All Dutch locations are situated in the urban region called SRBT. The SRBT is an urban regional network of 1 million inhabitants. Each sites represents prototypical design challenges within this region.
Information complémentaire
Inhabited milieu's challenges
Etten-Leur is a municipality with approximately 45,000 inhabitants. It lies within the periphery of the city of Breda (approx. 180,000 inhabitants). It is easily accessible via the A58 motorway and lies on the Breda-Roosendaal railway connection. Originally, the municipality consists of the two cores of Etten and Leur, which have grown together over time into one whole.The challenges of the municipality are in line with national items such as mobility transition, energy transition, climate adaptation and inclusiveness.
For decades, the center of Etten was split in two by the busy N58 national road. In 1999 this road was bent around the south side of the core (the current A58).This created space to develop the center into what it is today. The shopping area of Etten-Leur functions well as a center and is one of the most important meeting places. Shops, catering, housing and social facilities come together. Part of the shopping centre, one of the first covered area in the Netherlands, is overdue for renovation. Online shopping, competition from larger cities and the changing needs of shoppers require an appropriate response and adjustments. During the renovation, approximately 250 homes will also be added to the complex.
The shopping center is centrally located but lacks a functional and spatial connection to the train station and the nearby park. There is an underground parking garage (1000 spaces) under the shops. In view of the mobility transition, which is likely to reduce in to be used differently.
Questions to the competitors
Propose an Architectural strategy of transformation that adds 200-300 homes and reduces the amount of retail activities by 20-30%, also consider bringing back the mid-size town identity to shopping experience.
Include a phasing proposal that allows the daily operation of the existing shopping centre to continue during the proposed transformation of the existing shopping centre.
To be climate adaptive, introduce new green spaces in and around the project area that are accessible to the people visiting the shopping and also the local residents, that function as 'places to be'.
Include a vision on future parking requirements: consider how to make the best use of the existing parking capacity; design new connections to the underground parking structure.
For the reflection area, consider a densification strategy with new spaces for living and working. Attention should be focused on enhancing the network of open areas and green spaces, and on improving connections between town centre and to the train station.
For the reflection area, highlight locations that could be ear-marked for future urban infill and densification within the town borders.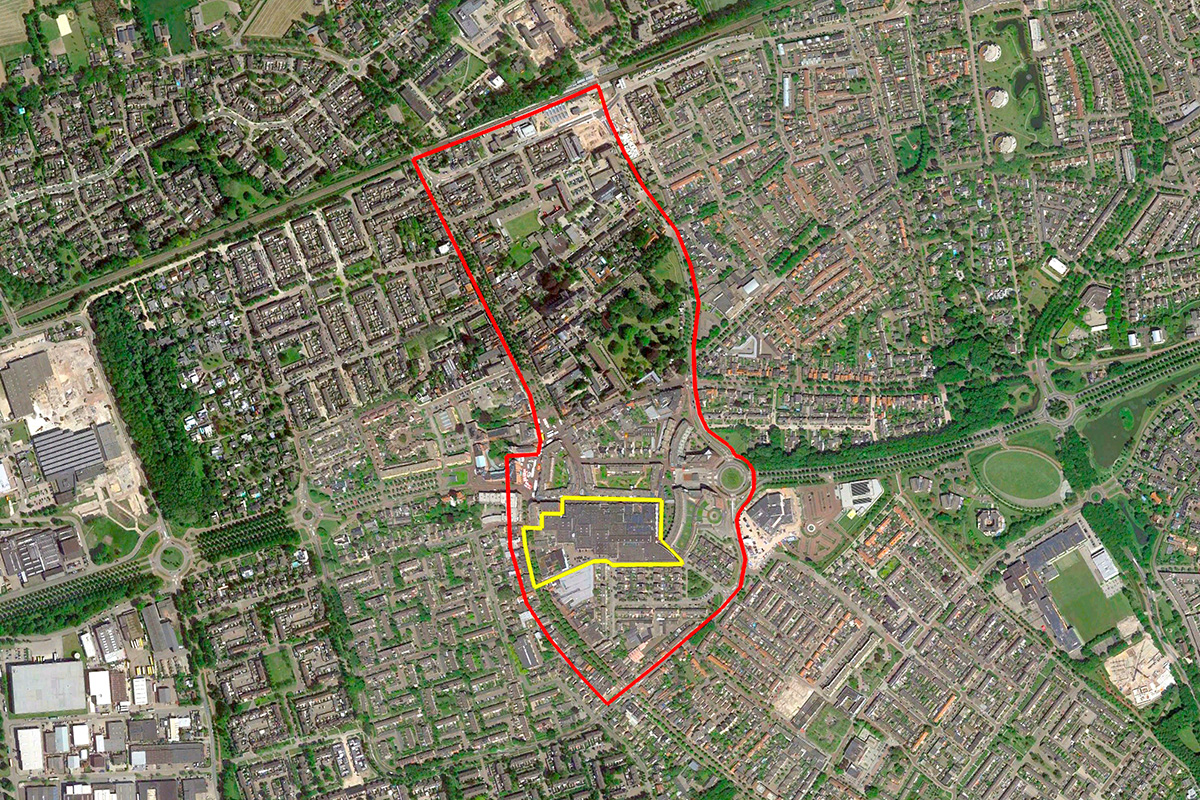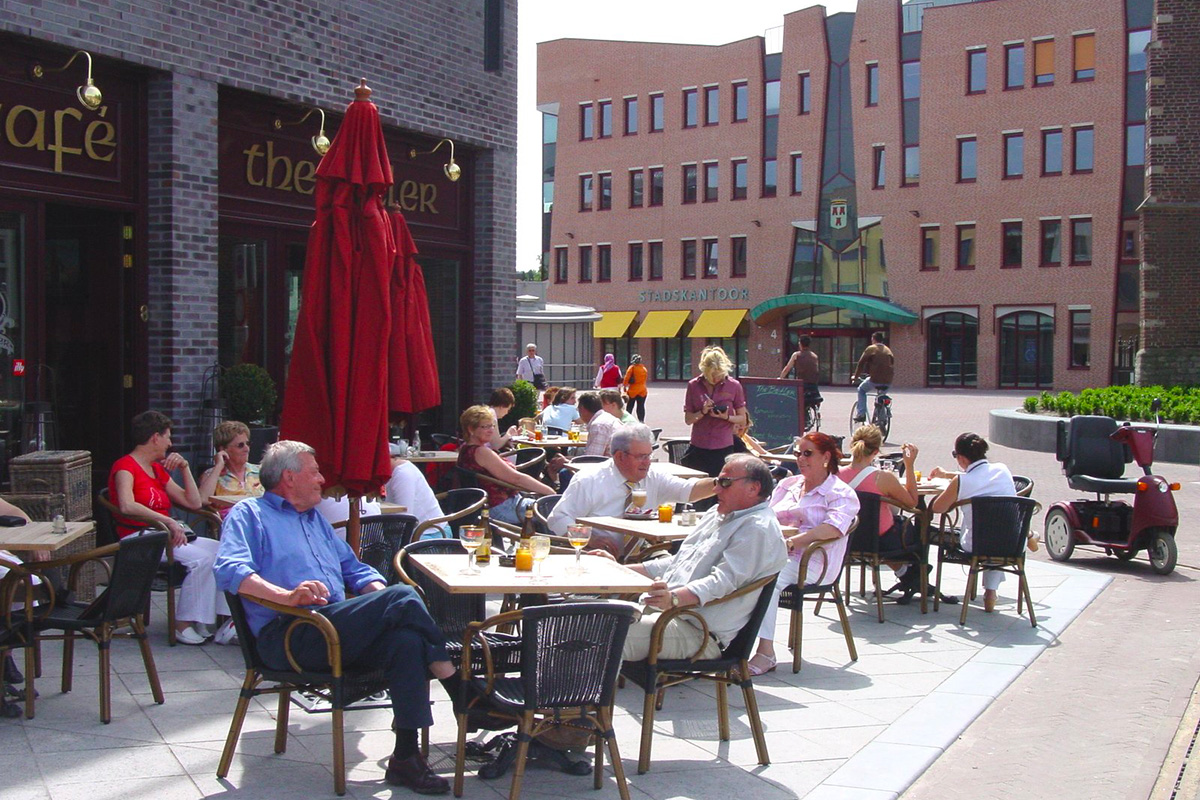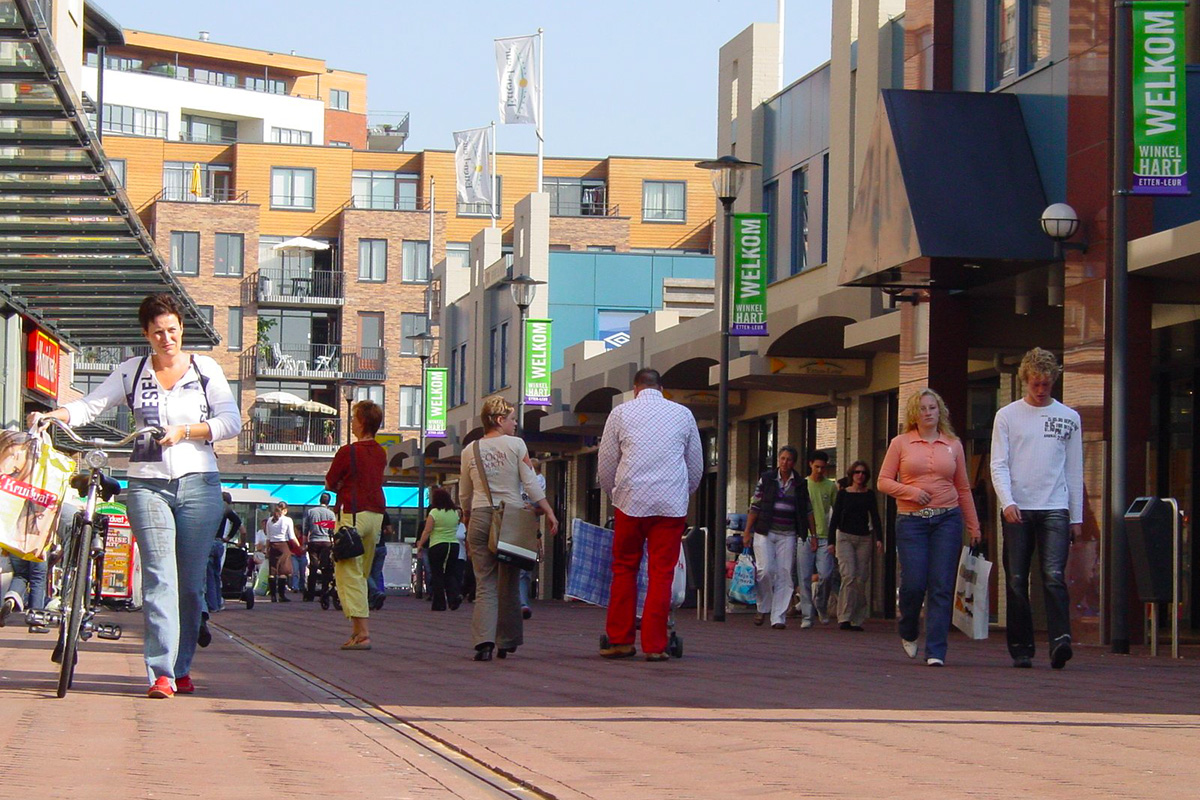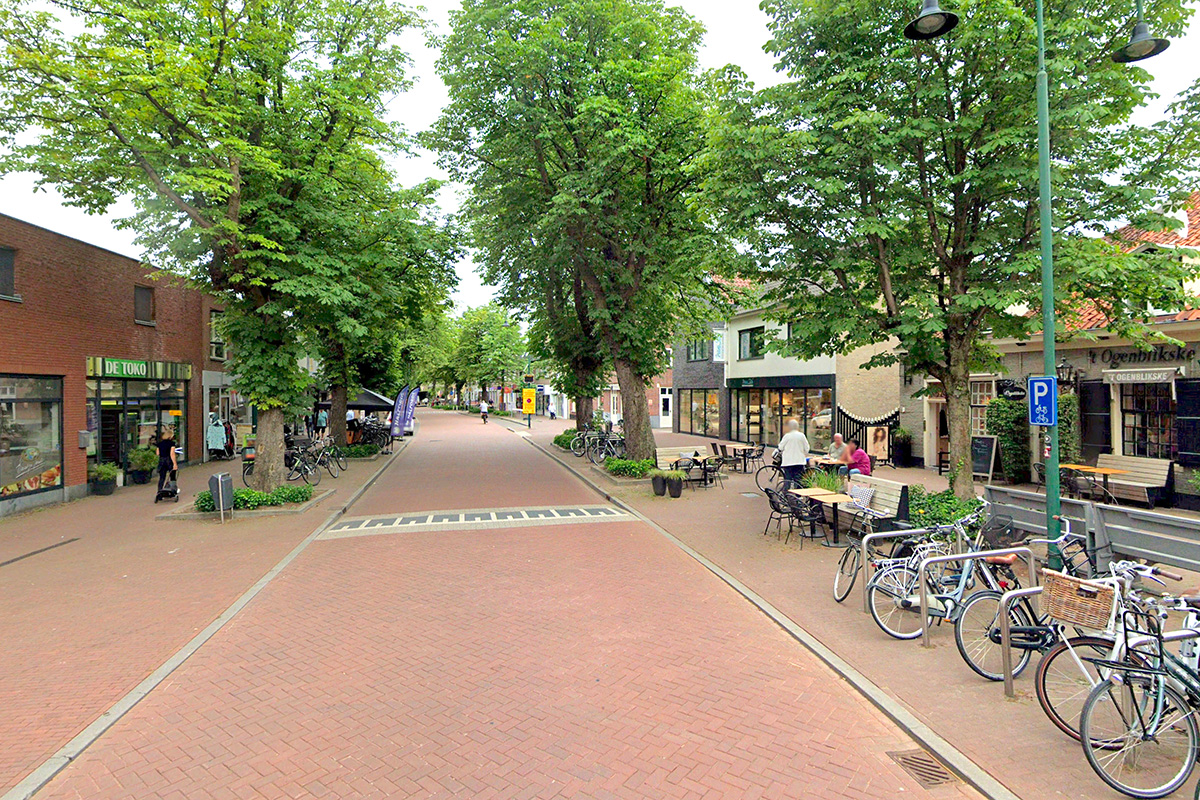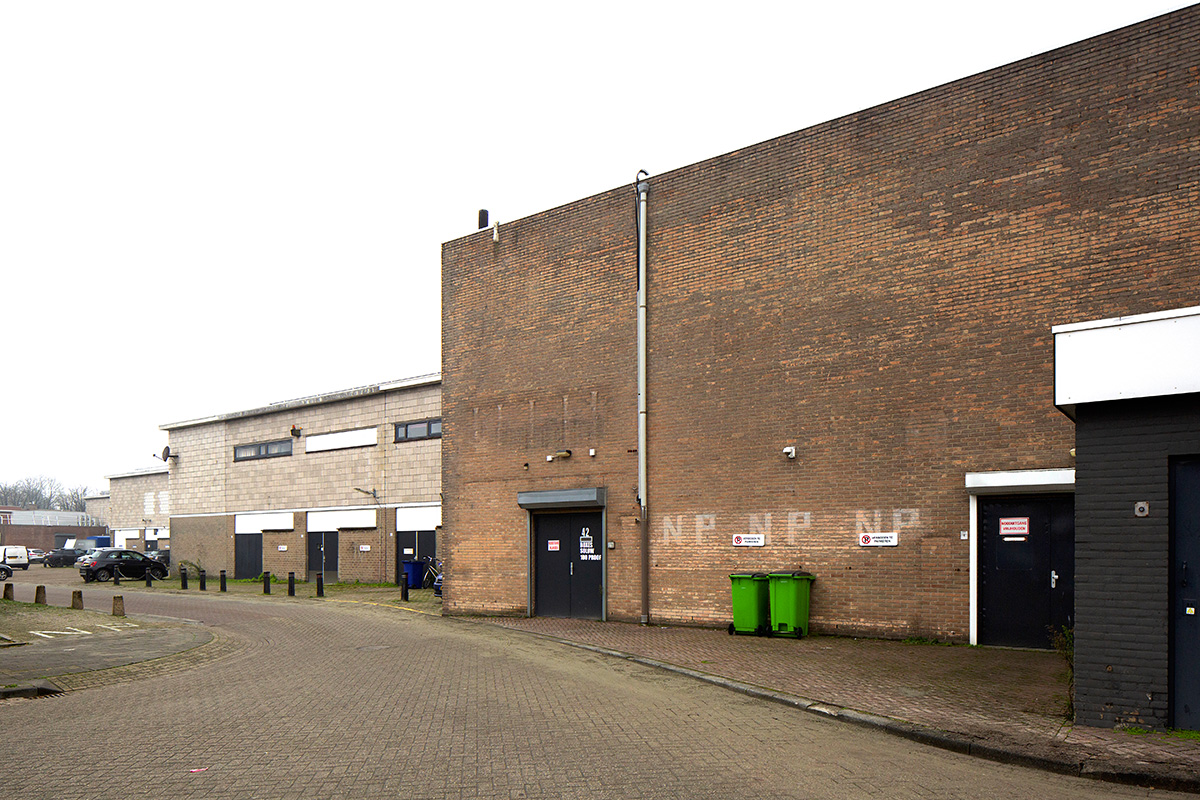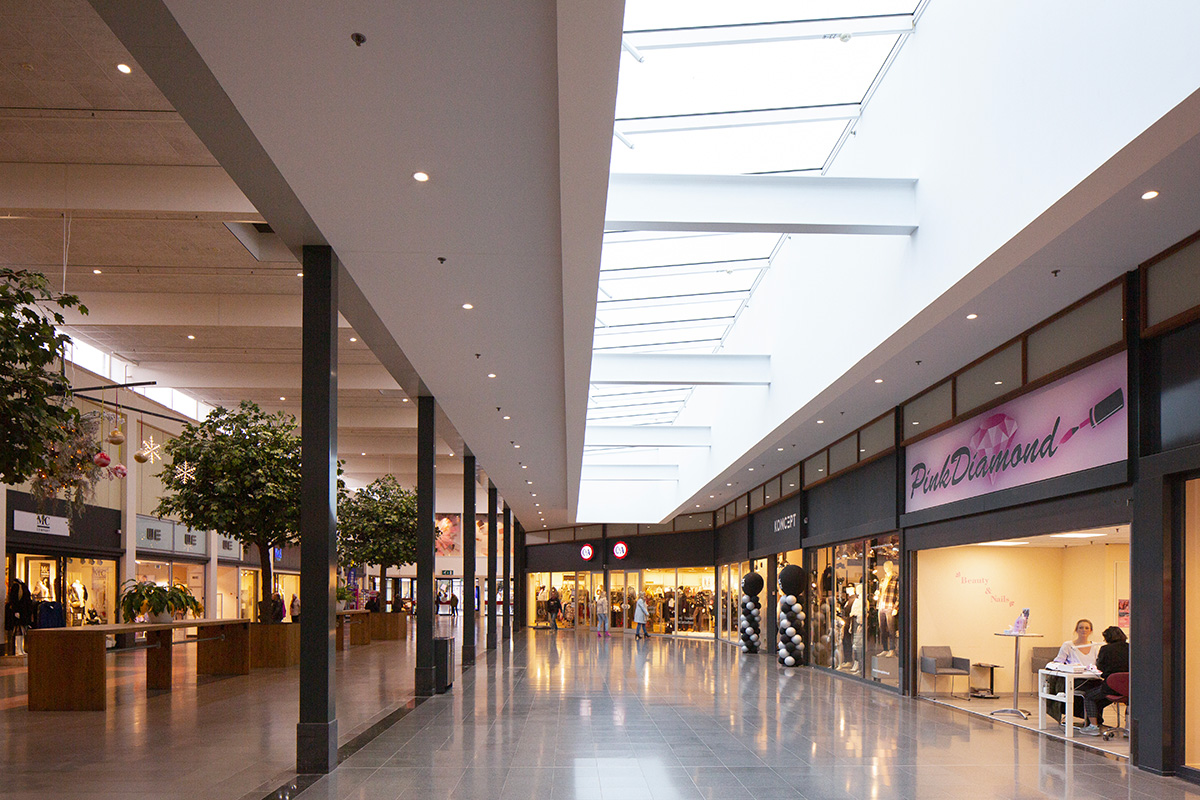 Questions à propos du site
1. From the site folder the dwg of the maps seem the same for each scale. Can you please check if there are any problems? We can't see differences between them.

2. We should need at least a dwg with the structure of the pre-existing building to proceed with the design. 
1. All drawings in diffrent folders are scaleless (digital) In the site folder it is a normal parctice to deliver drawings for diffrent scales. There are no difrences between them!  
2. The drawings for the existing building are very old. unforunately there are no digital drawings avilable. the building grid is very simple so you should be able to build up a digital version quickly.
Is the foundation or building of the shopping center sturdy enough to immediately add layers to it?
Why is the starting point that the retail floor space will decrease by 20% (and what does the owner think of this?
This idea comes from the owner. He thinks this will improve spatially/economically a better structure.
Is it possible to house a school in the mall?
Our policy does not prevent a move of a school to the shopping center. However. In recent years, the municipality of Etten-Leur has invested heavily in both the primary and secondary education buildings. In our opinion, we have the housing of education in good order. In the vicinity of the shopping center, new educational facilities for primary education have also been realized in the surrounding neighborhoods. Think of the Four Heemskinderen, Sonata and the Vincent. The size of these schools is aligned with the student projections for these districts. In short, a possible conversion of a shopping centre for education is not an issue as far as we are concerned.
Le site est lié au thème suivant
IMAGINEZ UNE SECONDE VIE !
Transformer les quartiers et les bâtiments en milieux inclusifs


Une seconde vie ! est la métamorphose d'une situation. L'enjeu est de régénérer et d'accompagner les espaces à transformer à partir d'un nouveau regard sur le préexistant et sur les trésors cachés déjà sur place. Une nouvelle revalorisation de toutes les ressources : naturelles, patrimoniales, énergétiques, de flux, économiques, sociales… Il s'agit de reconsidérer les usages et les nouvelles proximités liant les dynamiques écologiques et sociales. Comment être attentif et accueillant aux différences et aux vulnérabilités dont se nourrissent les milieux habités face au changement climatique ?
Questions à propos du site
Pour pouvoir poser une question, vous devez être connecté (et, par conséquent, inscrit au concours).
Ve. 2 Juin 2023
Date limite de soumission des questions
Ve. 16 juin 2023
Date limite de réponses aux questions
Avant de soumettre votre question, assurez-vous qu'elle n'apparaît pas déjà dans la FAQ.
Merci de poser vos questions sur les sites dans le menu Sites.
Merci de poser vos questions sur le règlement dans le menu Règlement.
Si votre question ne reçoit pas de réponse dans les 10 jours, merci de vérifier qu'elle ne figure pas dans la FAQ sous un autre intitulé ; sinon, contactez le secrétariat concerné par email (secrétariats nationaux pour les sites, secrétariat européen pour le règlement.)