Les Dossiers synthétiques et d'enjeux sont disponibles gratuitement.
Merci de vous inscrire et vous connecter pour accéder au Dossier complet de site.
Données synthétiques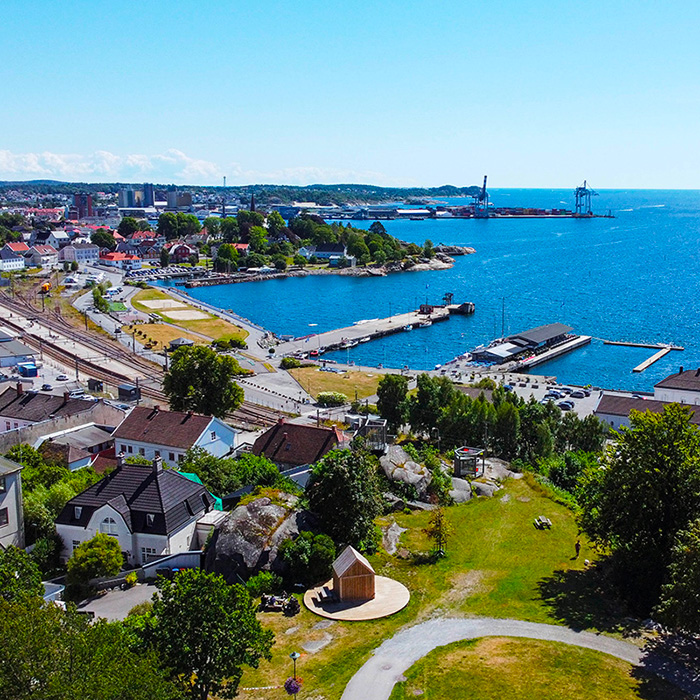 LARVIK (NO)
Scales L/S
Team representative Architect, urbanist and landscape architect
Location Larvik
Population Larvik municipality 48 246 inhabitants
Reflection site 18 ha - Project site 3,5 ha
Site proposed by Larvik municipality
Actors involved Larvik municipality, citizen panel
Owner(s) of the site Larvik municipality, national railroad company.
Commission after competition Larvik will invite the winning team for a workshop on site in the spring 2024, With a total budget of approximately 100 000 NOK. Based on the results of the workshop, Larvik and the winning team will negotiate a timeline and follow up commission valued at approximately 1 000. 000 NOK (ex VAT) in 2024/25.
Information complémentaire
Inhabited milieu's challenges
Larvik is a small town characterised by a comfortable climate and natural beauty, but suffers numerous infrastructural and geological limitations, which have burdened town planning and development particularly in recent years.
Larvik is located on a narrow piece of land between the sea and Farris Lake, with rugged topography and a harbour distinctly exposed to the elements. The town's geography is further constricted by regional infrastructure. All rail and car traffic passing from Oslo toward the south of the country is channeled through Larvik.
To compound matters, the town centre has several areas that are essentially untouchable for future planning, owing to a new railway line project that has been put on hold indefinitely. Already decades in the making, the line would have provided an underground stop in the centre, but also necessitated the demoli- tion of several town blocks. It is currently not possible to plan any long-term uses for the areas potentially affected by the railway, in case the project starts up again.
The old railway tracks are currently blocking Larvik ́s connection to the harbour. Today the harbour is so disconnected that people prefer to drive the 500 meters up to the town square rather than navigate a maze of obstacles by foot. 
Despite the many limitations affecting Larvik's capacity to develop its centre, there are still a few tools hidden at the bottom of the toolbox. Financing has been granted to bridge the many barriers between the harbour and the centre as well as for a new library. Both of these projects could contribute significantly to revitalizing the centre and connect the heart of the town to its beautiful harbour once again.
Larvik has entered Europan 17 to get inspiration and direction for how to overcome these tricky barriers. We begin by asking: how can programing, public space and historic buildings work together to make the distances in Larvik feel smaller and the town more attractive and accessible?
Questions to the competitors
The town centre is cut off from the seafront by a busy road, a railway line and steep topography.
The main task is to propose a concept that overcomes these barriers, bridging the gap between Larvik's centre and the seafront.
Explore how this connection, as well as adjoining public spaces and historic buildings, can be programmed and elevated with new features to attract people and revitalise the centre.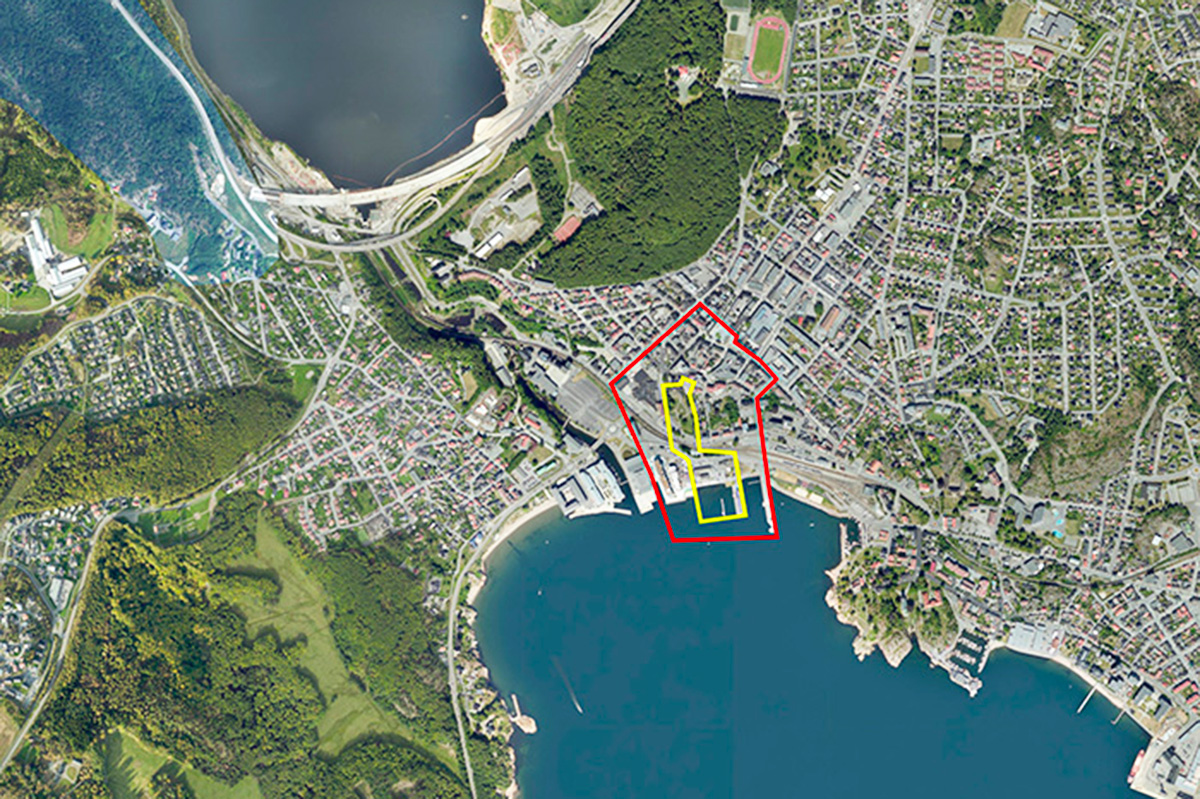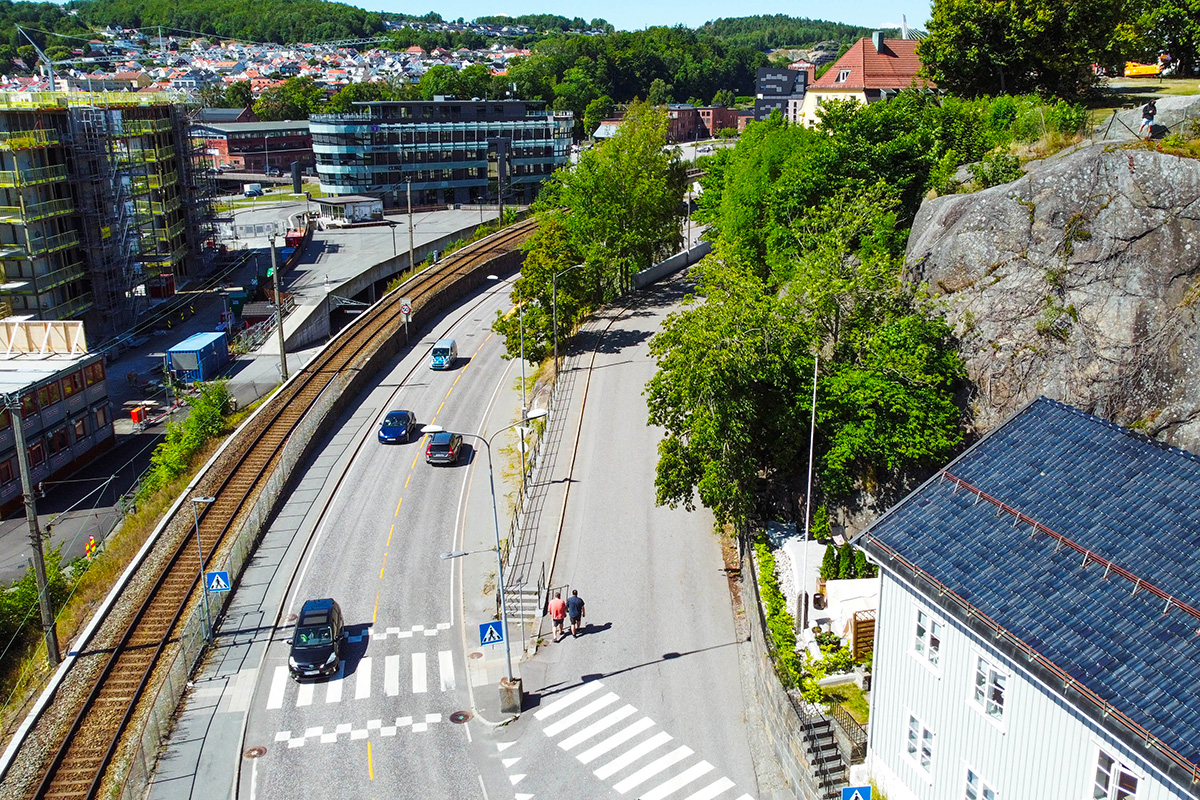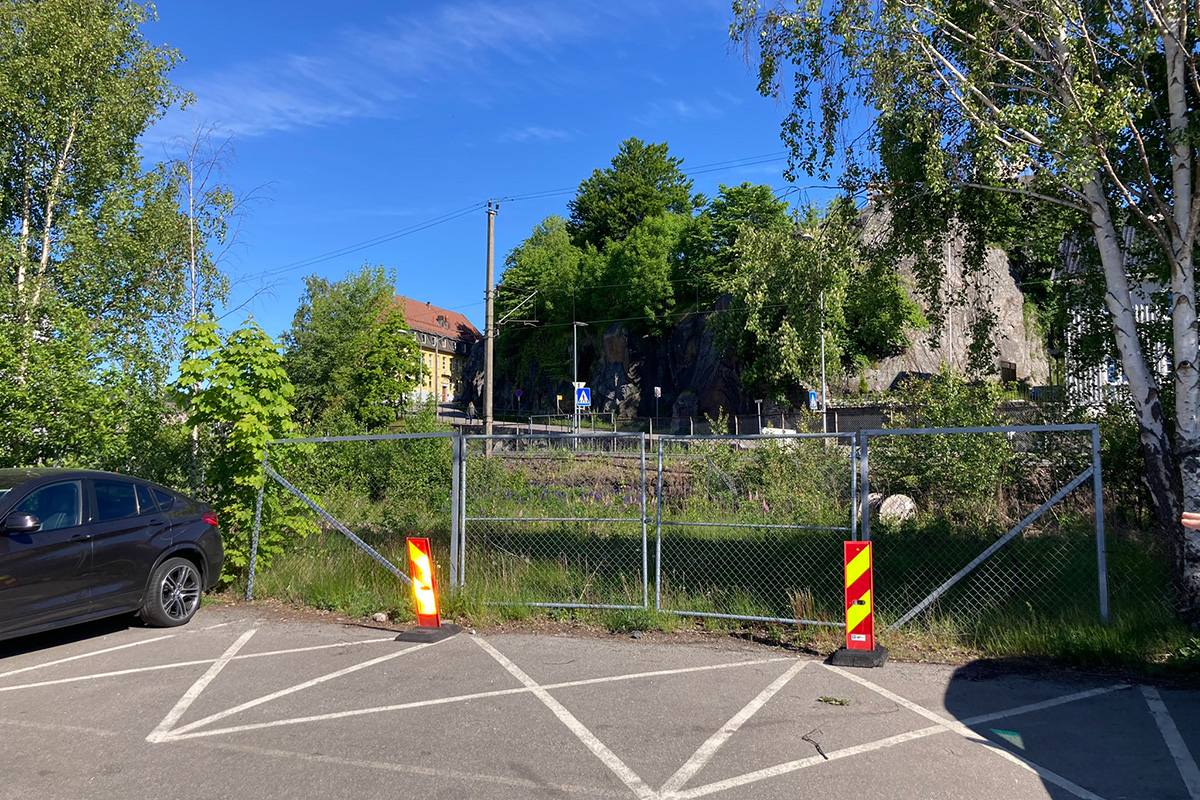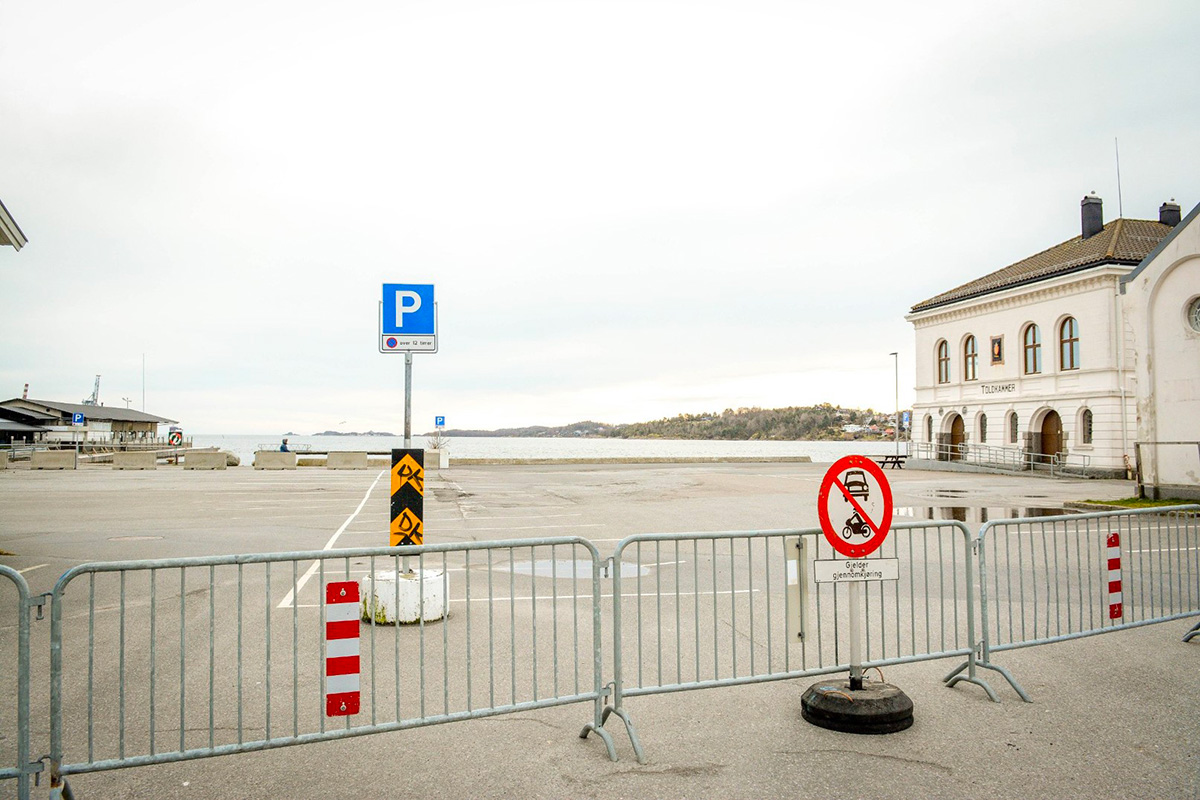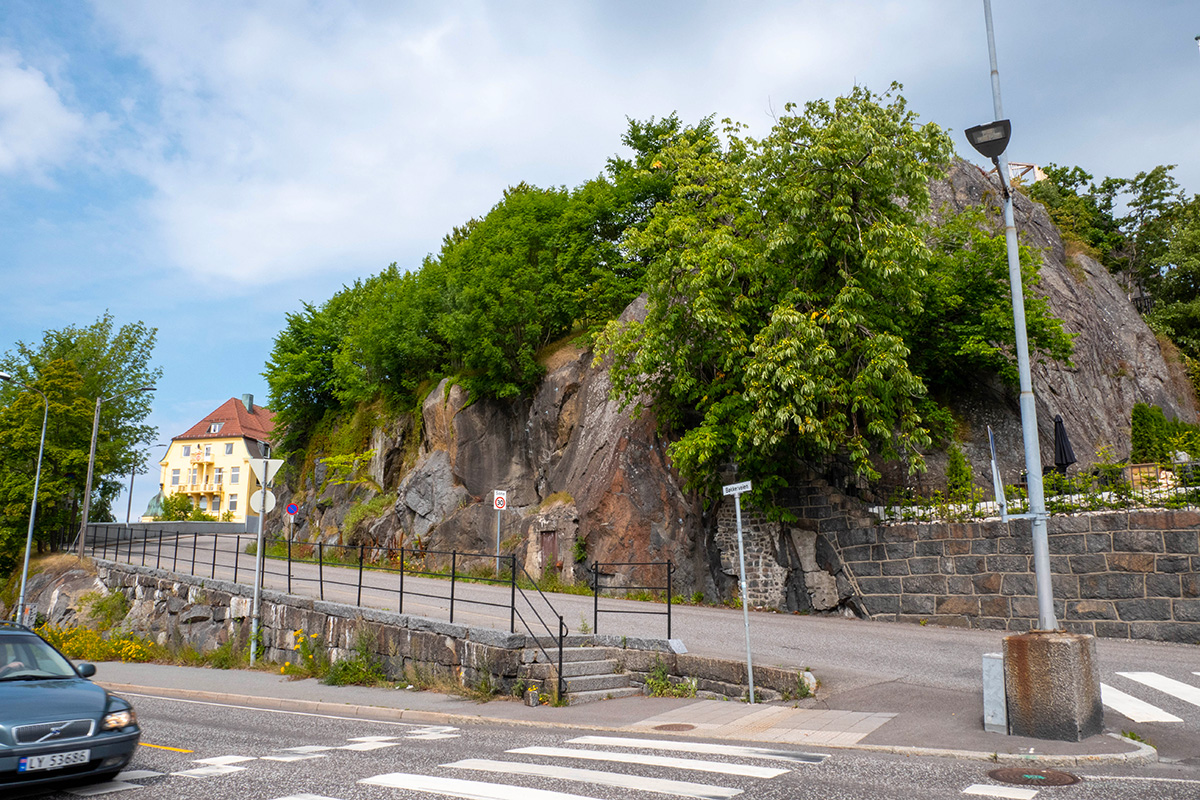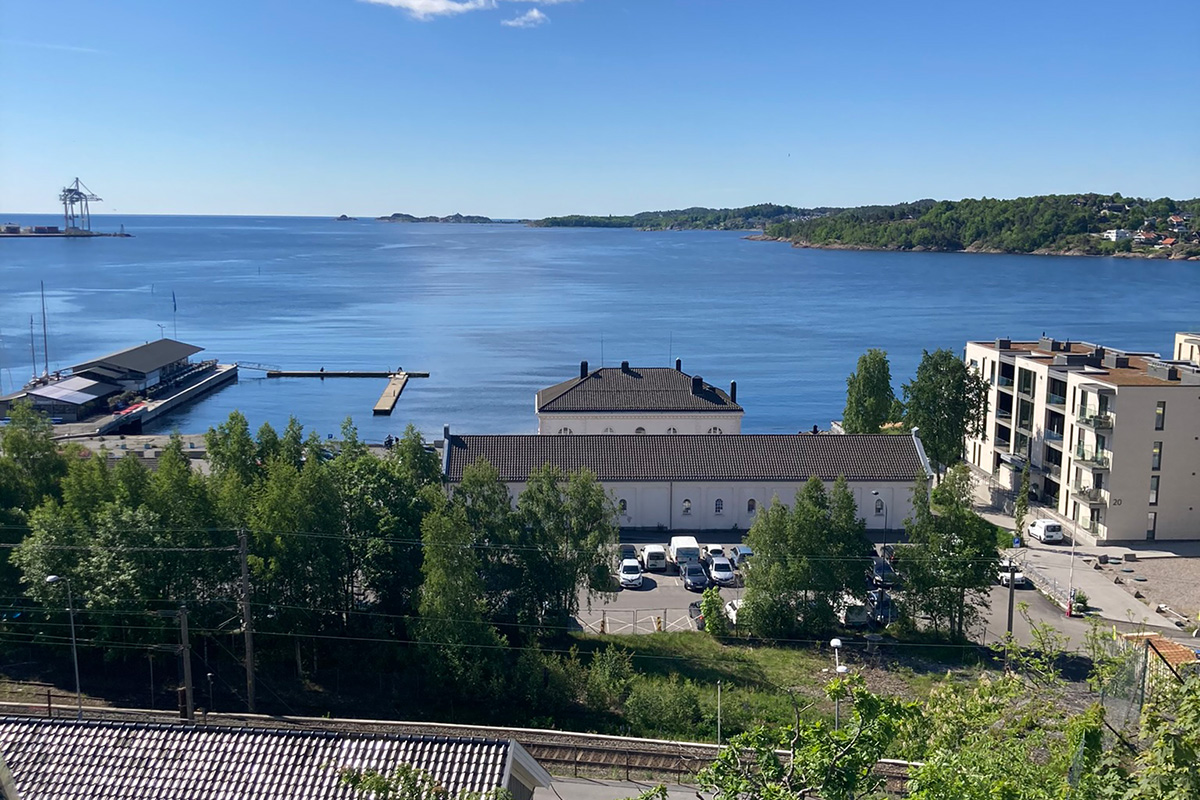 Questions à propos du site
Will the project be built?
Yes, Larvik is planning on building the project. Financing for the structure to cross the railway is in place. Furthermore, there is financing for the new library. Proposals can combine the two. For Larvik, this project will be a central landmark in the city, and the administration will want to implement and do the project properly. There are funds of 1 million NOK for commissioning the winning team to developing the design further right after the competition. 
What kind of development is the "owner" of the triangle site aiming for? Is housing alowed that close to the railway?
Housing is not feasible becasue of the proximity to the railway, but you are free to incorporate the site in your concept and suggest other types of program and use. Development that adds to urban life, or supports the connection up to Bøkerfjellet is encouraged. 
Le site est lié au thème suivant
LAISSEZ LES OISEAUX CHANTER !
Réinventer l'espace public comme paysage de biodiversité


Imaginer l'espace public comme un paysage biodiversifié. Imaginer l'espace public comme un sol, comme la preuve que YES, WE CAN – à travers le design – relever les défis posés par la crise due au changement climatique, en termes de questions sociales et environnementales. Imaginer l'espace public comme un agent d'inclusion des différences, à la fois en termes d'humains et de non-humains, et comme un médiateur entre les nouvelles interdépendances. Imaginer les sols, les plans d'eau, les rivages et les corridors écologiques comme les acteurs principaux pour guider des processus de transformation complexes.
Sur les sites suivants, l'espace public est le lieu où se développe le thème des Villes vivantes.
Questions à propos du site
Pour pouvoir poser une question, vous devez être connecté (et, par conséquent, inscrit au concours).
Ve. 2 Juin 2023
Date limite de soumission des questions
Ve. 16 juin 2023
Date limite de réponses aux questions
Avant de soumettre votre question, assurez-vous qu'elle n'apparaît pas déjà dans la FAQ.
Merci de poser vos questions sur les sites dans le menu Sites.
Merci de poser vos questions sur le règlement dans le menu Règlement.
Si votre question ne reçoit pas de réponse dans les 10 jours, merci de vérifier qu'elle ne figure pas dans la FAQ sous un autre intitulé ; sinon, contactez le secrétariat concerné par email (secrétariats nationaux pour les sites, secrétariat européen pour le règlement.)