PLAYstudio

Vicente Iborra Pallarés (ES), architect
Iván Capdevila Castellanos (ES), architect
Collaborators: J. Campoy, F. Colom, A. Fernández, D. Gil,
J. A. Gras, A. Melgarejo, S. Mirón, T. Poggi
Plaza Calvo Sotelo nº3, 8ºA, 03003 Alicante – España
+34 965 923 392 – to@playstudio.es
www.playstudio.es –www.morethangreen.es
PLAYstudio on Facebook, Twitter, Pinterest, Vimeo & Youtube
More than green on Facebook & Twitter
Linkedin - V. Iborra Pallarés – I. Capdevila Castellanos


I. Capdevila Castellanos & V. Iborra Pallarés
When did you win Europan? On which sites and in which countries? How was the team formed by then? Please describe the main ideas of your projects?
3x1. 3 stories, 3 projects.
We have won Europan in 3 different editions: E7 in Wien (Austria, 2003) and E8 & E13 in Stavanger (Norway, 2005 & 2013). PLAYstudio (Vicente Iborra + Iván Capdevila) has been present in these 3 projects (Javier Yáñez / YES studio also participated as an author for E7 and E8) and we completed the teams with different profiles of architects or students in architecture, most of them from the University of Alicante.
Although the 3 projects are completely different, all of them address the same key topic: cultural sustainability.
E7, Wien (AT) – "Fallow land"
Team: Vicente Iborra Pallarés, Iván Capdevila Castellanos, Javier Lorenzo Yáñez Molina
In the case of Wien, importing an agricultural pattern to create urban life in an outskirt suburb.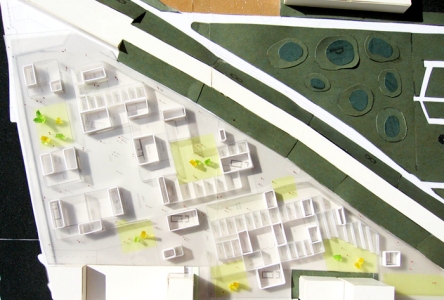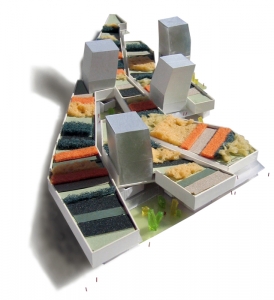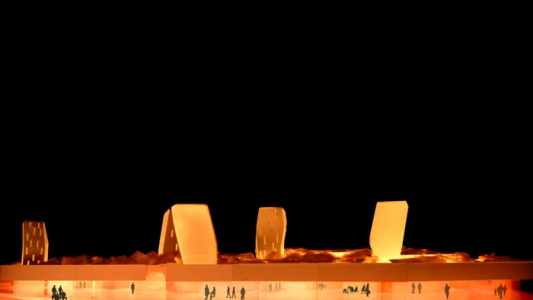 E8, Stavanger (NO) – "Beyond the horizon"
Team: Vicente Iborra Pallarés, Iván Capdevila Castellanos, Javier Lorenzo Yáñez Molina
In the case of Stavanger for E8, re-using the existing industrial scale and the former canning industry to provide an identity for the Lervig area.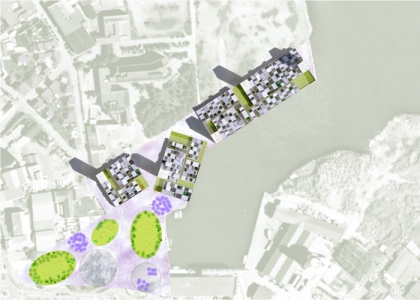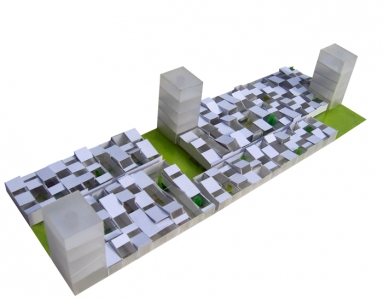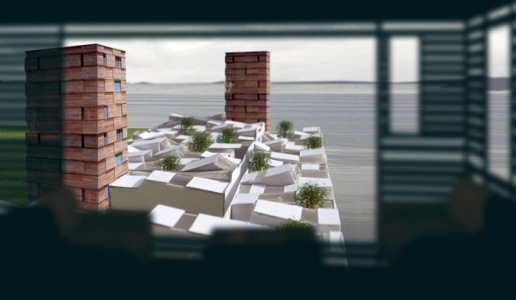 E13, Stavanger (NO) – "FORUS LABing"
Team: Vicente Iborra Pallarés, Iván Capdevila Castellanos
In the case of Forus (E13) –a technology park between Stavanger, Sandnes and Sola– recycling its urban pattern, the existing buildings and different elements from the oil industry, as key elements for a future post-oil economy.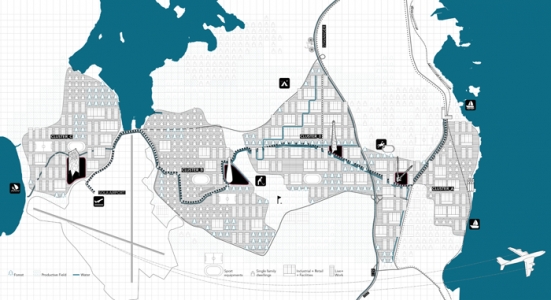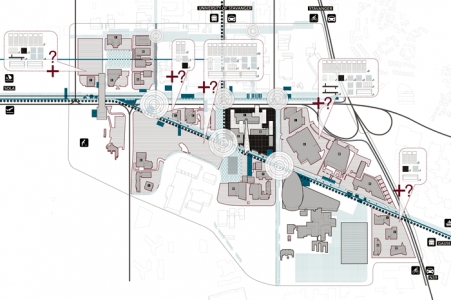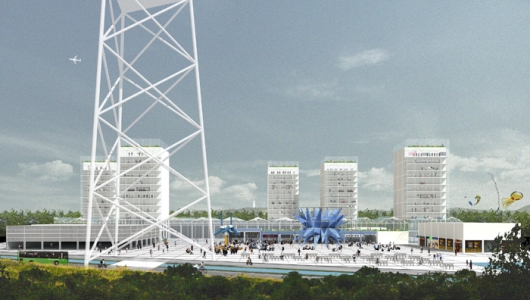 Did your project have any follow-up? If yes, which one and how? Did this step have a learning effect for you as far as the process is concerned? If yes, which one? If not, why did the project not go further?
E7 follow-up in Wien (AT)
We believe that we are lucky. In June 2016, 13 years after E7 we will finish our project in Wien. In the meantime the process has been incredibly long with changes in our client, in our local partner, in the project's brief… but surprisingly the original pattern from the competition proposal worked, and is close to become a new part of the city.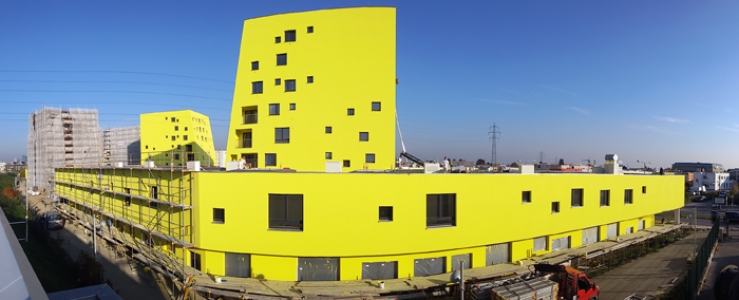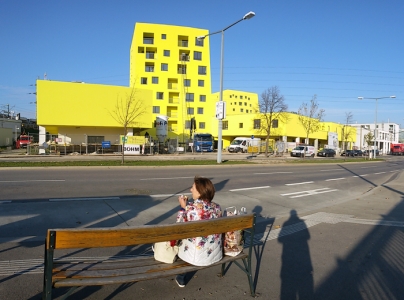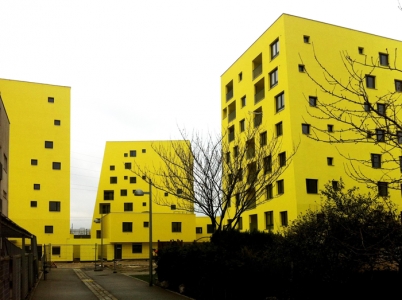 E8 follow-up in Stavanger (NO)
After a preliminary study for the area we were commissioned by the municipality for a seafront park project that is nowadays stopped due to some changes in the urban regulations.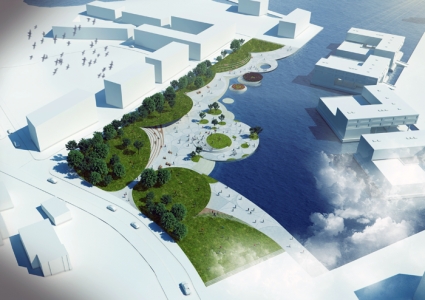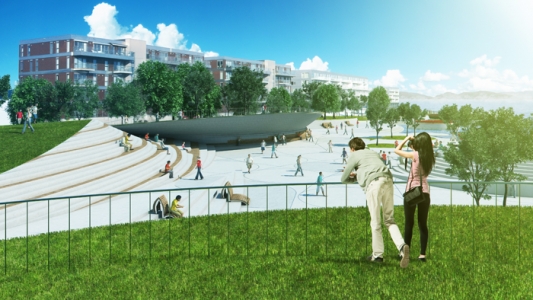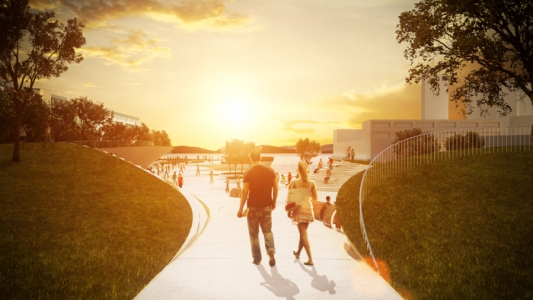 E13 follow-up in Stavanger (NO)
Finally in the case of Forus, after a recent workshop in Stavanger we are starting a new design process in the next months that will extend the original area of the competition to other plots.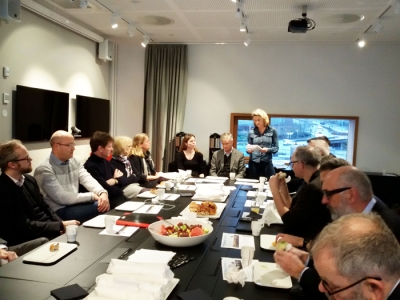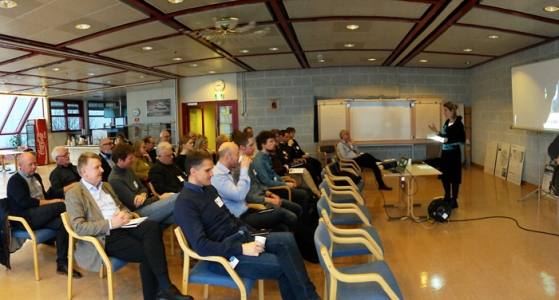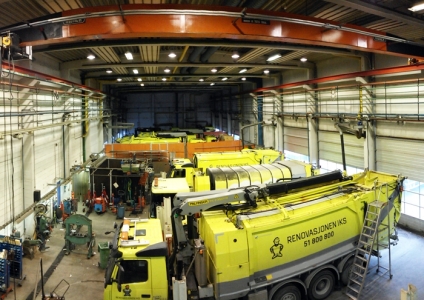 During all these years the main topic has been process… and we have learned about it. And that is exactly what we proposed for E13: a process to be developed in time on different stages, on different scales and by different agents.