TEAM DATA
Team Representative: Alexandra Kashina (RU) – architect urbanist; Associates: Husain Vaghjipurwala (IN) – architect urbanist, Johan Nilsson (SE) – urbanist
Contributor: Franziska Dehm (DE) – urban designer
+46 707713708 – mail.omni@tutanota.com
See the complete listing of portraits here
See the site page here


H. Vaghjipurwala, A. Kashina, J. Nilsson, F. Dehm

VIDEO (by the team)


INTERVIEW

1. How did you form the team for the competition?
Talk of participating in Europan circulated already in late 2018 among friends although it was first after we graduated in the spring of 2019 at the Bauhaus University in Weimar, that the question was raised more directly. Out of a close friend circle, four of us finally made a team. The mix of interests and skills was a challenge to combine, but also our greatest asset.


2. How do you define the main issue of your project, and how did you answer on this session main topic: the place of productive activities within the city?
Our aim has been to derive a system where multiple metabolisms of the city can be introduced or subtracted when necessary. The important task here is to keep the citizens or the dwellers in control and aware of these metabolisms by merging the flows of knowledge into everyday life. Unfiltered, the productive city showcases - how a lively city is being consumed, inhabited and shaped.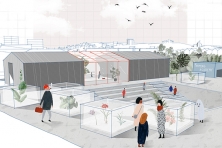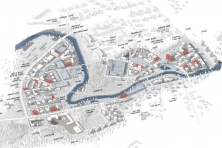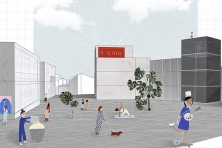 3. How did this issue and the questions raised by the site mutation meet?
The juxtaposition of the above systems and flows with the site in Borås raises an important question: how can we turn the linear metabolisms into interconnected and circular ones? The existing buildings, terrain and water provide an excellent base for such interconnected systems which create new values for the city. The continuity of the physical space is not just a design element but is rather imagined as a banal and desirable outcome of the dwellers' everyday life. Neglected buildings and pathways hold exciting prospects if they can be interpreted and appropriated anew.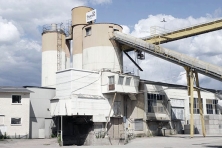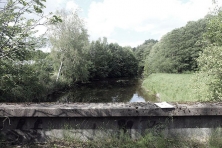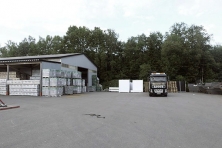 4. Have you treated this issue previously? What were the reference projects that inspired yours?
Interdisciplinarity and cross-sectional thinking (architecture, ecology, natural habitats, social issues, politics) are two of the focal-points for us and our work. We did conduct a study project in the university on the question of (urban) metabolism so we were a bit familiar with the issues of which Borås raised. The "Public Design Support" (http://www.gestaltungsberatung.org/) done in collaboration between HFBK (University of Fine Arts, Hamburg) and the community organization GWA St.Pauli in Hamburg was an inspiration regarding processes for designing with inhabitants and dealing with different social realities. The Support group emphasized collective problem-solving and to give practical feedback to those wishing to start their own design project at various scales. The Tidy Street Project in Brighton, part of the research project CHANGE was another reference for us regarding public knowledge creation and lowering energy consumption within communities. It's a simplistic and provocative way of using public space as a gallery, sharing data with neighbors in order to tackle a common problem. We tried to link social questions and focus on community building with the often technical approach when dealing with urban metabolism.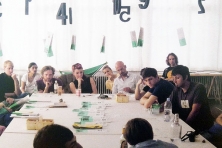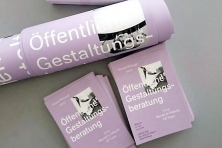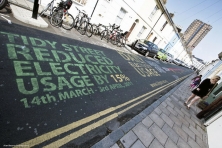 5. Urban-architectural projects like the ones in Europan can only be implemented together with the actors through a negotiated process and in time. How did you consider this issue in your project?
The large scale of Gässlösa and the profound transformations we asked of it by our proposal, also simultaneously demanded that we designed systems that go beyond architectural form. If the site would take 20-25 years to develop and integrate with the rest of Borås, our models or standards would need to be robust to change. Not only societal or economic, but to the demands set by inhabitants. From the onset we considered that the initial phase needed to set other processes in motion so Gässlösa could be lived and occupied by future inhabitants. We agreed that any development can only evolve from its own context - from within itself. Certain built forms are vital to be restored and re-activated in order to form a productive neighbourhood early on, but also in order to keep a sense of continuity with Gässlösa's history and industrial character. Surprising to us, was the sense that some streets and buildings have derived from informal building processes. All these different aspects come together through future interests and needs of various actors. The legitimacy and accuracy of the plans will meet challenges along the way but this is precisely its aim. Can the urban planning and design of Gässlösa stand the test of every-day realities? We understand the residents as co-planners, where the design process is open for ideas to arise along the way.


6. Is it the first time you have been awarded a prize at Europan? How could this help you in your professional career?
This is actually the first time any of us participate. One of our main aspirations was to try to be humble to ourselves and each other by not focusing on the end product. We sought rather to create a design process and group dynamic, where we could explore our various and sometimes contradicting ideas. The journey in finding that collective aim is something we wish to keep on striving for, hopefully directly with the communities we hope to impact.
TEAM IDENTITY
Office: Omni
Functions: Architects, urban planners, designers
Average age of the associates: 27 years old
Has your team, together or separately, already conceived or implemented some projects and/or won any competition? If yes, which ones?
We go under the team name: omni. Johan working as a tutor at the HafenCity University in Hamburg as well as in a private planning office. Husain is an architect, urbanist and writing his PhD at the Bauhaus University in Weimar. Alexandra is an architect, urbanist and urban planner and working in a private planning and architecture office in Nürnberg. Franziska is finalising her master studies in urban design at the HafenCity University and also working in a landscape architecture office. The interest in urbanism is what brought us together. We are constantly questioning contemporary planning and enjoy imagining other possible habitats and ways of living. The competition scale went beyond single building objects and technical plans but as a discipline, architecture is fundamental to planning when co-designed and contextualized. In our mind, we think of nature and the urban combined and not as opposite poles. Understanding our existing natural resources, its limits and how we can take care of them better, is fundamental in rethinking our ways of consuming. After meeting the municipality in January, we will discuss how we can move forward together as a team. After this wonderful success, it is obviously our ambition to keep on working together!