Porto Novo
Almada-Porto Brandão (PT) – Winner
TEAM DATA
Team Representative: Federica Spinaci (IT) – architect; Associates: Simona Fazio (IT), Emanuela Ortolani (IT), Michela Romano (IT), David Vecchi (IT) – architects
Via Francesco Dell'Anno,10. 00136 Roma – Italia
+39 334 3433581 –forsv.arch@gmail.com
See the complete listing of portraits here
See the site page here

S. Fazio,M. Romano, D. Vecchi, E. Ortolani and F. Spinaci
INTERVIEW
1. How did you form the team for the competition?
After a common education at Rome's La Sapienza University, each of us went on our own personal paths, gaining different experiences in training and professional field at national and international level. The individual contributions have then been merged in a common vision of architecture that looks at the project as a tool able to give shape to the real without hurting it permanently.
2. How do you define the main issue of your project, insisting on how you answered on this session main topic: adaptability and urban rhythms?
Recognizing a central role to the landscape in the context of urban transformation, the project aims to regenerate the project area through criteria of environmental sustainability, architectural sensibility and functional heterogeneity, capable of stimulating social exchanges and a harmonious relationship with the natural environment, working through choices grafted on development factors consistent with the identity of the place.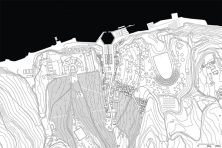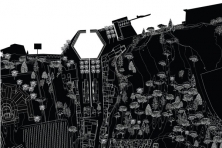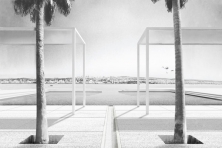 3. How did this issue and the questions raised by the site mutation meet?
In order to promote a dynamic environment, able to trigger processes of social and environmental improvement, the proposal for the development of Porto Brandão provides in particular the strengthening of the waterfront, with the creation of a new port with a strong formal connotation and the re-use of old buildings in front of it, the re-introduction of grape cultivation and processing of unused industrial areas in public places for culture and sociability.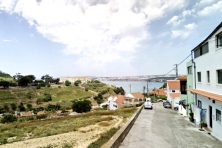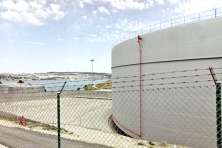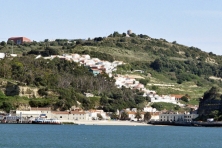 4. Have you already treated this issue previously and could you present some reference projects that inspired yours?
This is the first time we face an issue on such a large scale, both individually and as a group. We have searched for a union between the functionality of the Roman architecture and the elegance of the Portuguese school to shape the potential poetic that the site presents in itself.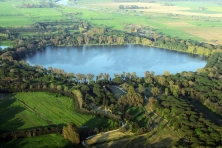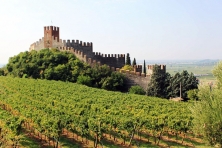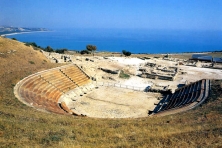 5. Today –within the era of an economic crisis and sustainability– the urban-architectural project should reconsider its production method in time; how did you integrate this issue in your project?
Through focused interventions at key points and insertions of new buildings we have tried to give new functions to the site, in order to reactivate the untapped resources. We believe that this will generate a series of economic, social and cultural dynamics, that is necessary for the affirmation of the "outro lado".
6. Is it the first time you have been awarded a prize at Europan? How could this help you in your professional career?
To win Europan is one of the major aspirations for young European architects. For us it has been the first time we participated, so winning was a unique emotion. This recognition gives us confidence in our ability and we have decided once again to give our best. For us, as always, architecture is a mission.