TEAM DATA
Team Representative: Anssi Lauttia (FI) – architect; Associates: Kuutti Halinen (FI), Tuomas Raikamo (FI) – architects
Mechelininkatu 22 B 58, 00100 Helsinki – Suomi/Finland
+358 41 549 44 48 – anssi.lauttia@hotmail.com
See the complete listing of portraits here
See the site page here


K. Halinen, A. Lauttia and T. Raikamo
INTERVIEW
1. How did you form the team for the competition?
We have worked as a team also in previous competitions. We studied at the same time and were part of a bigger group sharing the same working space, and our trio formed the group originally to participate in Europan 11. We weren't awarded at that time, but enjoyed working together so we kept on going. We share similar taste, ethics and philosophy for the end result, but have our individual strengths in getting there - it is a good basis for a team!
2. How do you define the main issue of your project, insisting on how you answered on the site on this session main topic: adaptability and urban rhythms?

We understood the issue to concern both past and future. The city has a memory but the city is also never completed. It is this dynamic tension between these two that we started to work with. Postmodernism was interested in the surroundings as a catalyst, but we thought that the current need was the catalyst. It is both natural and purposeful, but we must look at our choices with a constant critical eye - there will be future generations after us.
3. How did this issue and the questions raised by the site mutation meet? 

The site consisted of existing buildings that were to be re-considered and in the immediate surrounding there were projects that would replace some of the existing functions. We tried to stitch the undefined existing by using a new revitalizing layer of routes, buildings and functions.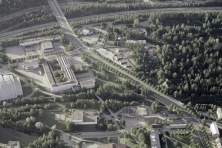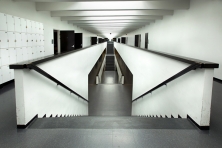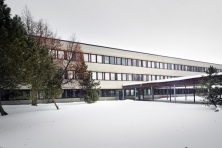 4. Have you already treated this issue previously and could you present some reference projects that inspired yours?
We all did our diploma projects on city planning and have gained office experience from working with existing buildings - renovations, restorations and reformations of existing compounds. Both are contemporary themes that are both interesting and challenging. Many parts of Europe are still undergoing urbanization waves but at the same time, the great mass of post-war buildings are in the age of complete overhaul.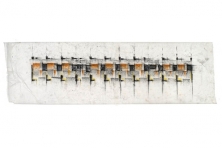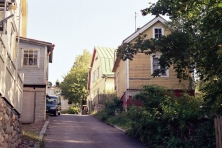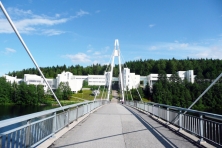 5. Today –within the era of an economic crisis and sustainability– the urban-architectural project 
should reconsider its production method in time; how did you integrate this issue in your project?
Our entry was based in a comfortably dense scale campus, that has an impact on environmental issues such as lowering the need for unnecessary travel and adjusting the building heights to create pleasant sun light for all the apartments. It gives a great opportunity for the city and future builders to take a step further by the use of building materials, renewable energy and good mechanical solutions to create more sustainable living surroundings.
6. Is it the first time you have been awarded a prize at Europan? How could this help you in your professional career?
This was the first Europan award for us, but we have been successful in other, local competitions. We believe that Europan is a great platform as an international institution that will hopefully introduce us possibilities not only in Finland but also abroad. Winning first prize is a great opportunity overall that should be used to promote ones professional career.