E12 Schiedam (NL), Follow-up
E12 Winning Teams in Schiedam (NL) implement their ideas




Schie Quarter, a vivid area for living, working and leisure
The city council of Schiedam has approved the development strategy for the Schie Quarter. The vision has been made by Team Schiedam, a collaboration between the Basic City, Felixx and Studio Komma offices, which decided to join forces to develop their E12 shared runner-up projects onsite together.
In the coming years the area around the central Koemarkt square and the Schie canal will transform into a meeting place with living, working and leisure.
Schiedam has a particular urban configuration with the historical center and the port industry right next to each other. The Schie Quarter, situated at the border of both areas, will spatially and functionally connect to form a new urban entity around the Schie canal.
The development strategy proposes an incremental transformation. It is a flexible strategy that steers the spatial, social and economic development potential of the project area. The entire planning area is thereby divided into a number of subprojects, making it possible to develop the entire planning area in several steps with their own pace and priority. The project can therefore respond to the dynamics of contemporary urban development.
To achieve a feasible plan carried by multiple stakeholders, the strategy has been made within an open planning process. It has been a comprehensive cooperation between the municipality, consultants and public, conducted in an open dialogue. In the future this cooperation will play a continuous role with the development of the subprojects.
© Team Schiedam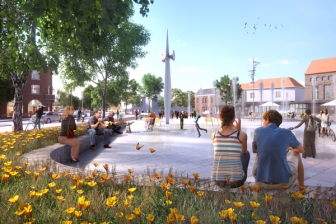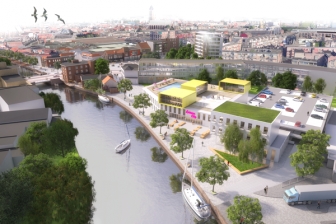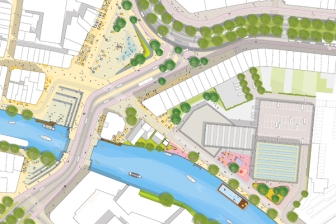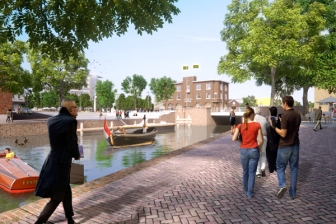 View the runner-up project by Studio Komma – A New Start With Old Genes
View the runner-up project by Basic City & Felixx – Complete Schiedam
View the project as a 360° movie