Multiple Scales Projects for the Follow-Up Process in E13 Ørsta (NO)

A few months after winning the Europan 13 competition, the FELT Landskab office was invited to present their proposal to the Ørsta municipality representatives, landowners and inhabitants of the city. After a collaborative process, they have managed to adapt their project into a plan to develop Ørsta.


This work will form the basis for the future zoning plan for the town centre and has included developing long-term spatial strategies investigating blue and green structures, localization of central functions, parking and traffic in the town. The development plan for Ørsta city centre was finished in September 2016.
The process has carried out projects and studies in Ørsta covering XL to S sites scale. They also contributed to minor projects within the city as they have worked on drawings of a park that is to be constructed soon, the planning of a multifunctional sports facility, and volume studies for placing a local high school.
In addition to this, the team was asked to go into details on central functions and contents in the central areas with a special focus on how the shopping mall can co-exist with its surroundings. FELT Landskab is currently working on a new district plan based on their development plan, the goal of which aims at creating a clear structure that has to be followed by the entrepreneurs and developers.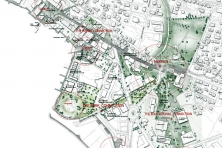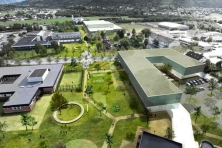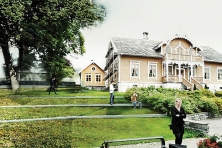 View the winner project by FELT Landskab - Connecting Ørsta