E15 - Forum of Cities & Juries, Innsbruck (AT) 18/20.10.2019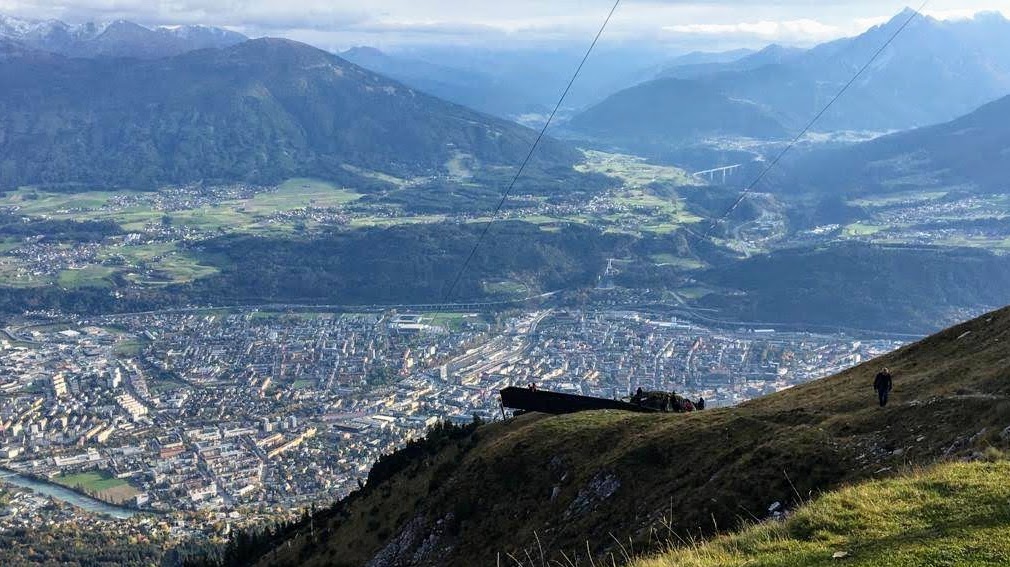 Innsbruck (AT) urbanity and natural environment
A shared culture between cities and juries at European scale between the 2 jury sessions of Europan 15 !
From October 18th to 20th 2019 in Innsbruck (AT), 230 people participated to the E15 Forum of Cities & Juries.
Organized by Europan and the Innsbruck city, the Forum gathered representatives from the 47 sites participating in the E15 competition, members of the 10 national juries and Europan experts to discuss on a preselection of projects and on the criterias to evaluate them.
One of the main goals is to create a common culture for the experts involved in the projects evaluation process before making the final choice, during a 2nd session of the national juries.
This Forum is therefore the chance for structured and informal exchanges between the juries and sites representatives through lectures, debates and working groups.

Plenary debate
Day 1 : Introduced by Innsbruck mayor, Georg Willi, and Europan president, Anna Catasta and followed by a lecture by Wolfgang Andexlinger; Innsbruck Director of City Planning, the 1st day was dedicated to debates and visits. 3 debates connected to the subtopic of E15, involving sites representatives, juries members and moderated by the Scientific Committee, adressed the following themes:
Debate 1 – Spatial Equity - Debate 2 – Polycentrality / Mixity - Debate 3 – Ecology / Resource
In the afternoon, visits were organized to show all participants 4 Innsbruck sites linked to the themes of the debates.
Visits Europan 4 implementation
Day 2 : 6 Working Groups, moderated by Europan Scientific Committee invited sites representatives and juries members and one former Europan winner to exchange ideas about pre-selected projects:
WG 1 - Changing metabolism multiplying and connecting agencies - WG 2 - Creating proximities Third spaces in between - WG 3 - Implanting productive uses - WG 4 - Changing metabolism from linear to circular economy - WG 5 - Creating proximities WG 6 - Implanting productive milieus.
Working Group Working Group
Day 3 : Morning of debates about the evaluation process of Europan followed by a presentation of the manifesto-guide on 62 Projects-Processes by topics and crossing of scales published by Europan Europe.
Finally, an introduction to the Europan 16 theme : Living Cities was made by Didier Rebois, Aglaée Degros and Chris Younès.
Results of the Europan 15 competition will be announced on December 2nd.