Europan 13 - Barcelona (ES) Project Process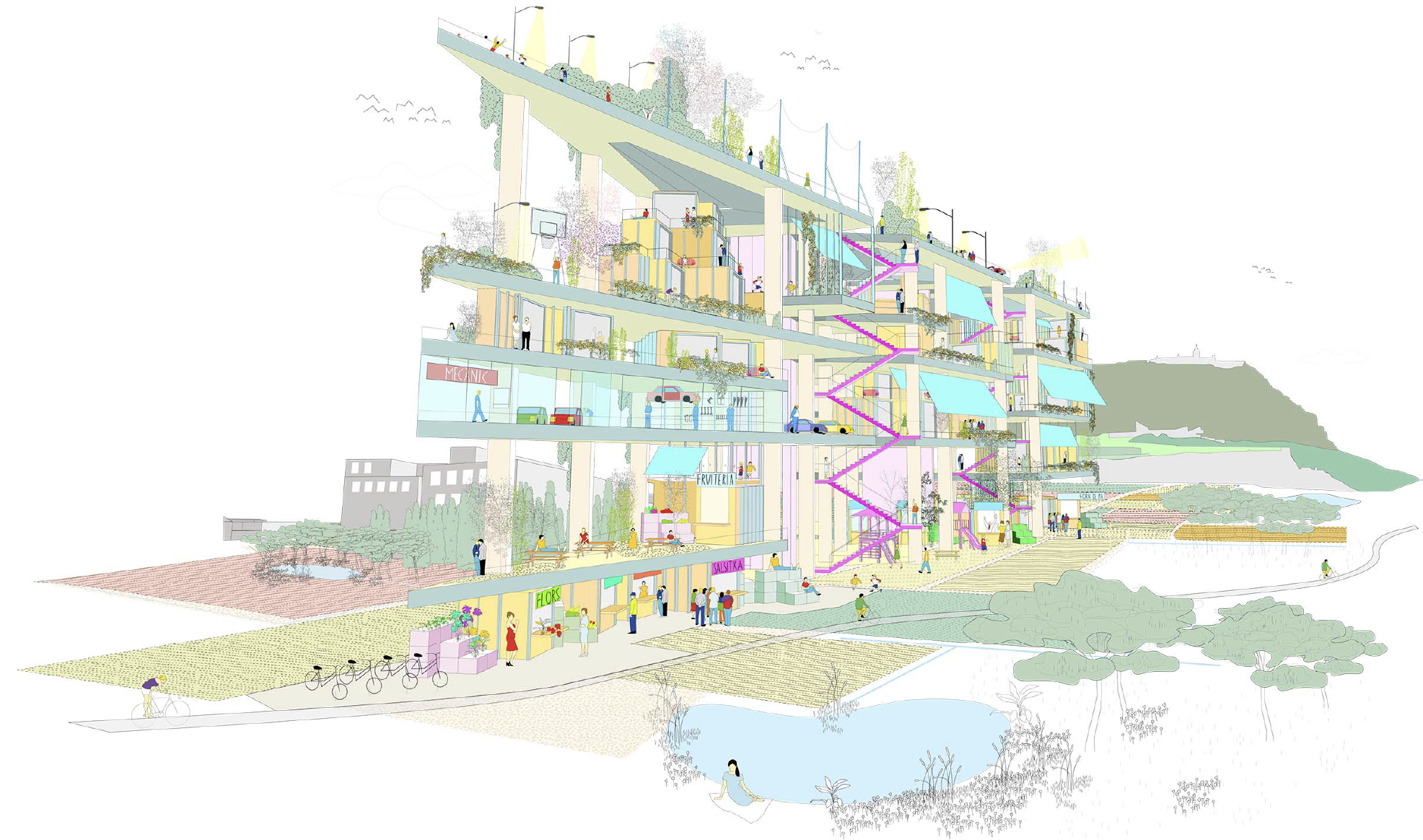 Innovative typologies and urban metabolism
In a former industrial district - in La Marina del Prat Vermell - on a small lot, the winning project "in motion" proposes to create a structure to be developed under project regulations according to the needs of the inhabitants and the city: a concrete structure and a collection of action build on light, insulative, removable and recyclable materials. The city council department couldn´t give the commission to the winner due to rules of public markets, So the office of planification's strategy of Barcelona Regional asked the team, Estudio Langarita-Navarro (Eugenia Concha and Javier Estebala), to develop a research about adaptative city, based on the winning ideas.
The research entitled "Barcelona Elàstic" which goal was to propose ideas for an innovative urban development of the area, one of the last unbuilt land, with a blurred profile but with a strategic position in the evolution of Barcelona. The research develops a strategy to achieve a city model compatible with the demands and citizen needs of the present but also with those of the city that is to come. The challenges for this new city will be to set an identity while promoting a socially and economically adaptable urbanism. Able to manage urban transformations in different contexts of actors and resources, taking into account the limitation of means and reducing energy consumption.
ELÀSTIC is the proposal with which to produce a Mediterranean, complex, dense and socially active city capable of adapting over time with the minimum use of resources and being environmentally conscious.