Langner SIGRUN (DE)
landscape designer
Rudolph MICHAEL (DE)
urban designer
Wünsche KATRIN (DE)
Ehlers LARS (DE)
architects
Europan 8 Kleines Dreieck
winner
Promotor is a internet-based tool for communication and information, leading to the densification of spatial, social, and economical networks. It can be seen as a tool for bottom-up research on demands and potentials in the region. Individuals and groups are able to influence the spatial development of the region, allowing the enhancement of individual possibilities as well. The Promotor manages a pool of common, determined development-spaces in the Dreistadt region, which are organized in different spatial layers based on linear landscape and settlement patterns of the area. Simply by using Promotor, a data-base is created which allows conclusions on the development of the region. Evaluation and analysis are the main features for further development and planning steps in the Dreistadt region. The accumulated data delivers a complex picture of the habitat, including information related to sites about demand, quantity of interest, intensity and kind of usage, availability, events, and much more. The result is the ability to create maps indicating "hot spots", allowing officials and planners to further develop such spots, or to take steps in order to enhance others that are not emerging so successfully. The system makes it possible to react to certain developments, and also to intervene if necessary. Regional planning is improved towards a more flexible and dynamic methodology, avoiding static master-plans in favour of dynamic monitoring and intervening, resulting in a dynamic regional plan.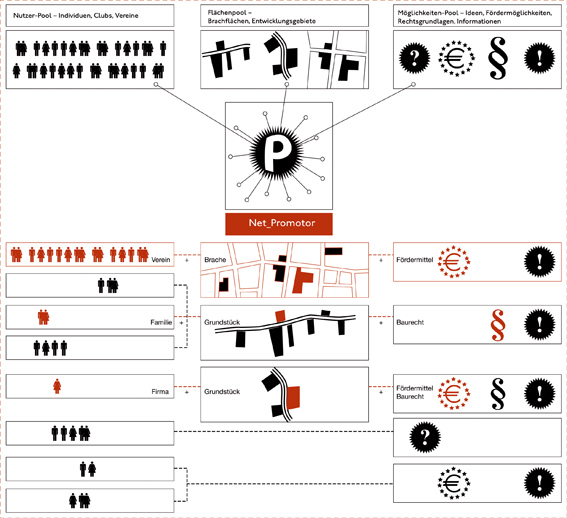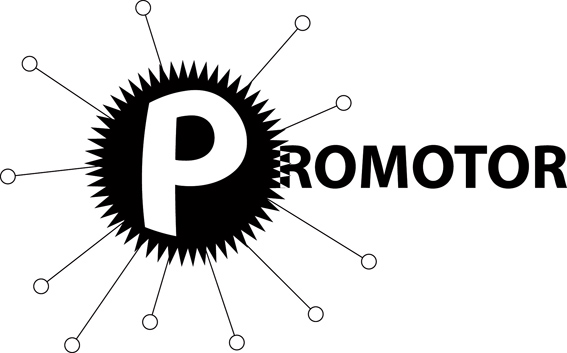 This project is connected to the following themes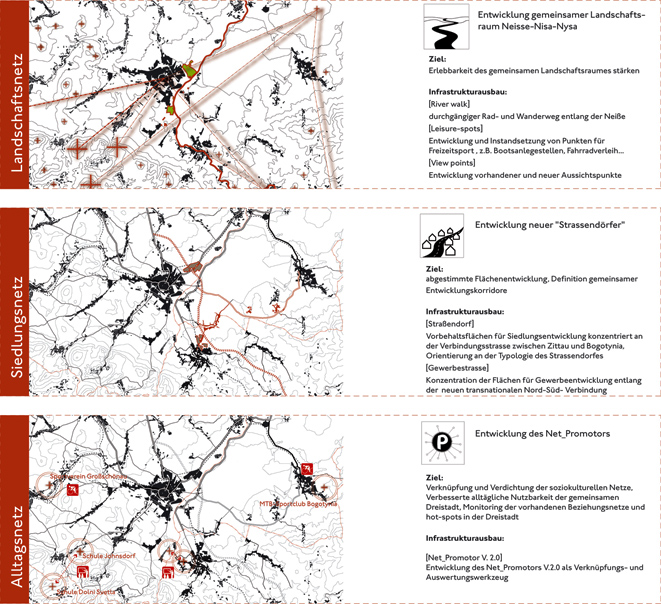 Mobility - Social Fields
The project aims to create a social network between the three cities by introducing an internet-based system of social exchanges, thereby networking the different strategies in order to identify hotspots and future possibilities.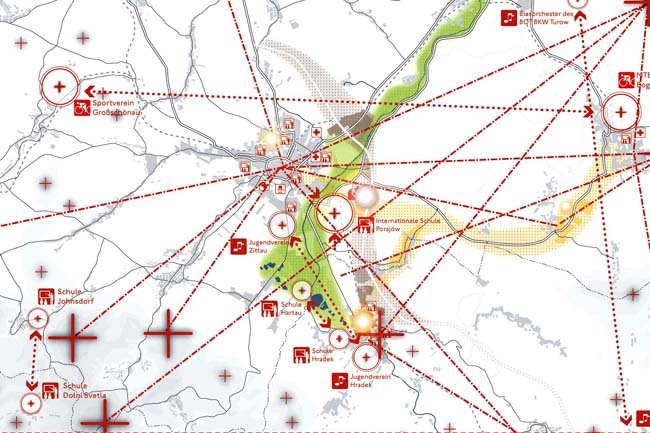 Shared spaces - Programmatic patchwork
As a new urban development tool, "Promotor" aims to reprogramme the territory in a more coherent way.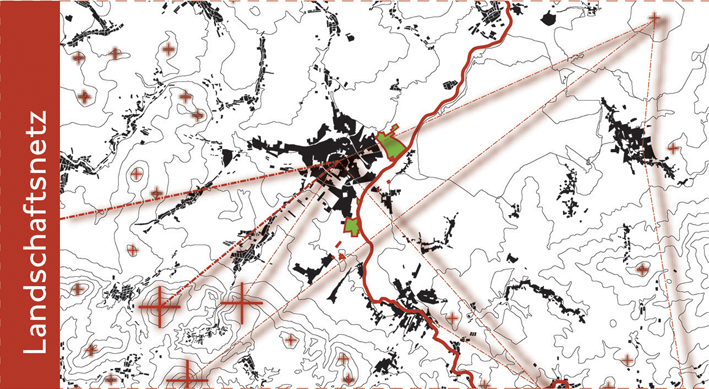 Nature - Proximity / Horizon
The management and appropriation of the natural territory goes through a sort of interaction between local data that is put into relation with the regional scale.