Author(s)
Casanova+Hernández architects
Helena Casanova (ES)
Jesús Hernández (ES)
Client(s)
Nijestee, Groningen
Competition team
Helena Casanova (ES)
Jesús Hernández(ES)
Europan 6 Groningen
winner
2001
The winning plan's urban scheme was morphologically and typologically inspired by the masterplan designed by Berlage in the 1930s. It took up the large architectural scales of the existing residential volumes in the area, interpreting them in a modern way. The plan comprises two long strips of spacious housing on the edges of the intervention area with two rows of development in-between.
Light and transparent volumes are arranged along the canals. Businesses, start-ups and apartments above are located on both sides of the interior street. Spacious accommodations over four floors, with a front and back garden face the canals.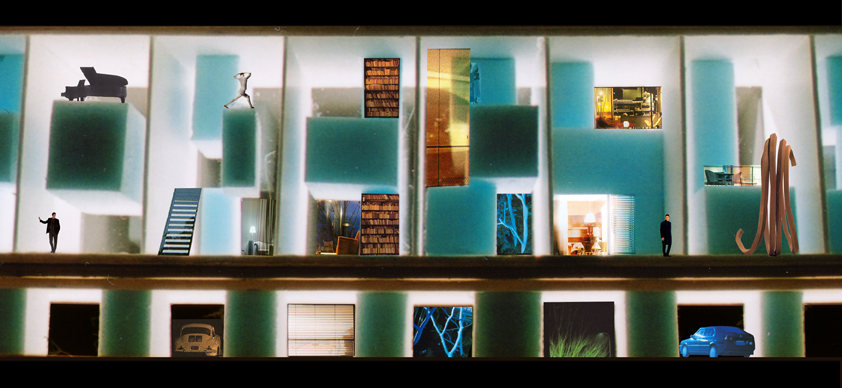 2004-2010
The significant factor in this process is the client. When it emerged that decontaminating the polluted soil on the Europan site would mean postponing the implementation of the project, the client, gave the architects an "interim commission" for the design and construction of three patio villas. With this, the fledgling architects were able to demonstrate what they were capable of and familiarise themselves with local circumstances and practices. And the client was able to experience how the cooperation process worked, which made it easier to take the next step: issuing a contract for the design of an urban master plan including 204 housing units, 160 parking spaces and public spaces on the Europan site.
The plan comprises four 250 metre-long strips parallel to the water, enclosed by Paradijsvogelstraat on the one side and the quay on the other. In between, two middle rows frame an inner street. The long strip with the spacious housing on the canal was retained as the focal point for the plan.
During the design process, a new nine-storey tower was added to the plan, containing apartments for people with disabilities, with a super-flexible housing typology and with some new public spaces.
Beginning from the masterplan design, the architects developed all the phases of the process, from the sketches through to the technical phases and supervision of the project construction process.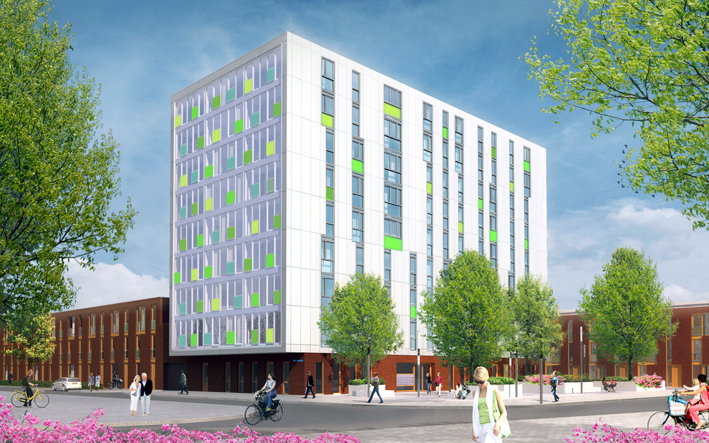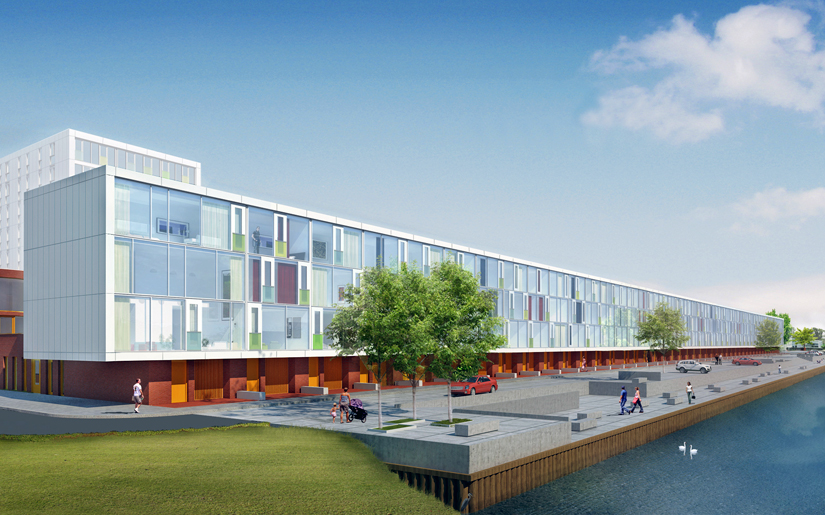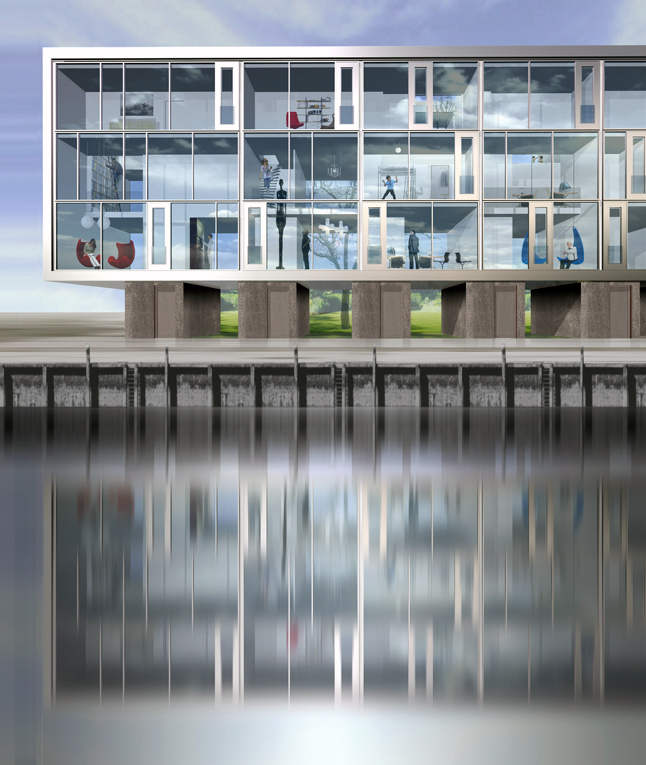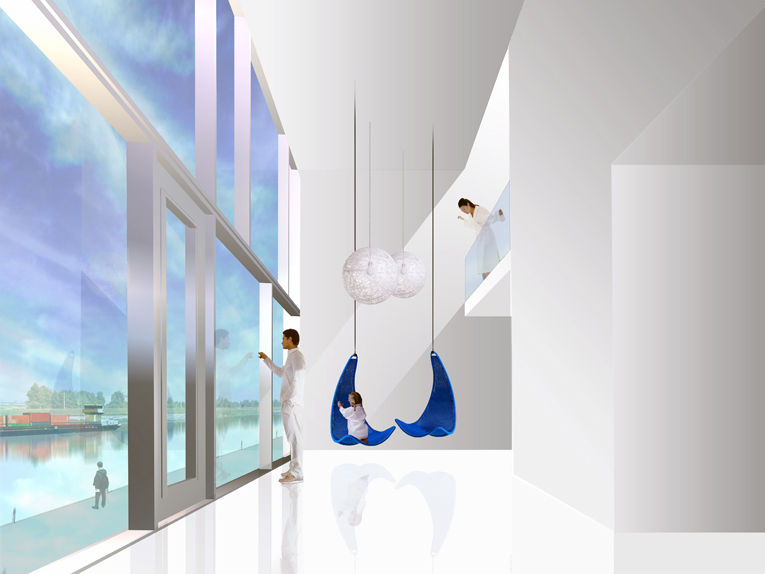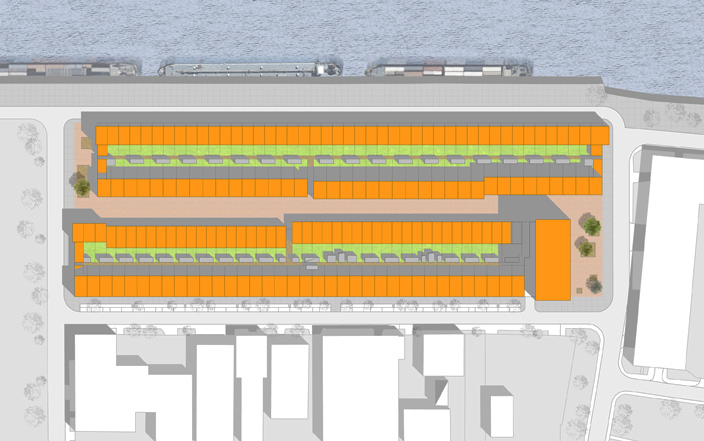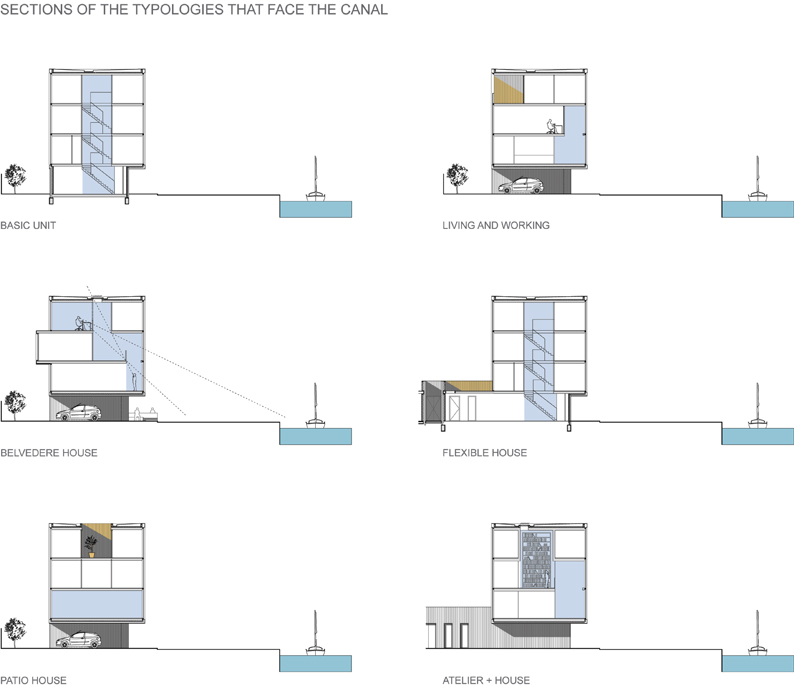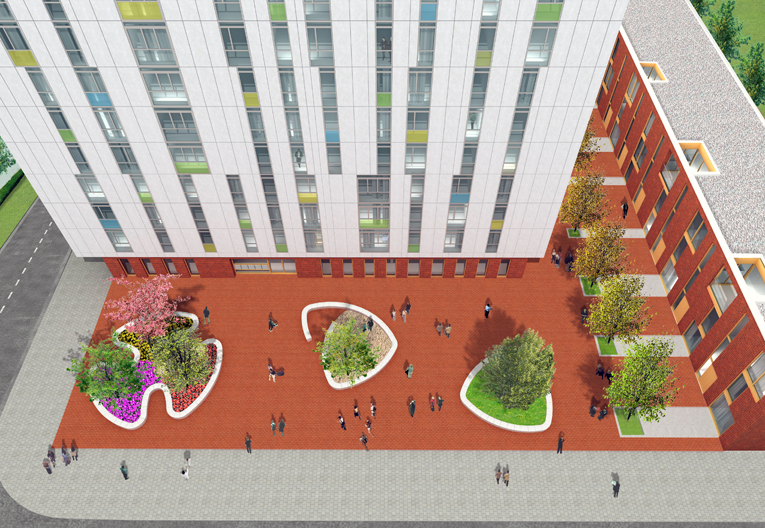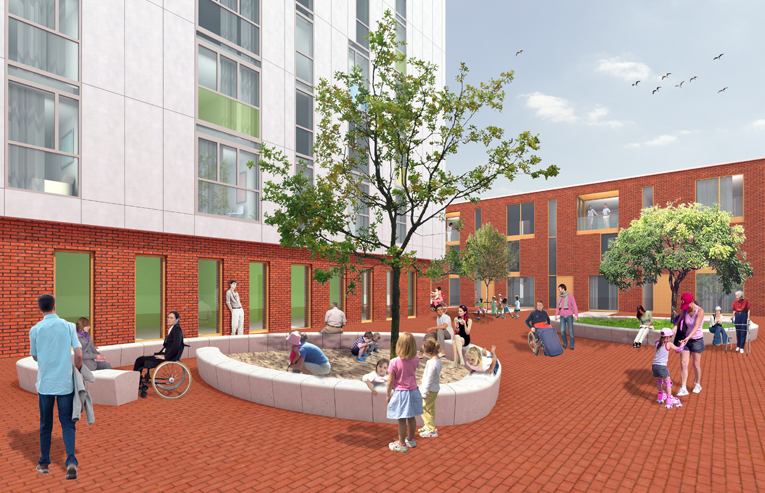 2010-2012
The foundation stone was laid in June 2010. The entire master plan, however, would not be realised immediately. Whereas the design was conceived in day of economic prosperity, construction started during a heavy recession. The client decided in 2008 to cut expenditure on the almost completed building plan by one million. In the meantime, thought had also been given to the phasing of the construction. The client finally settled on the contour of the basement car park as the size for the first phase of construction, comprising 84 housing units including the nine-storey tower added during the process, but without the most visually-prominent part of the plan: the strip with water-side housing.