Edited by Europan
336 pages
June 2004
Format 21x28cm
Public price: €0.00 (Postage not included)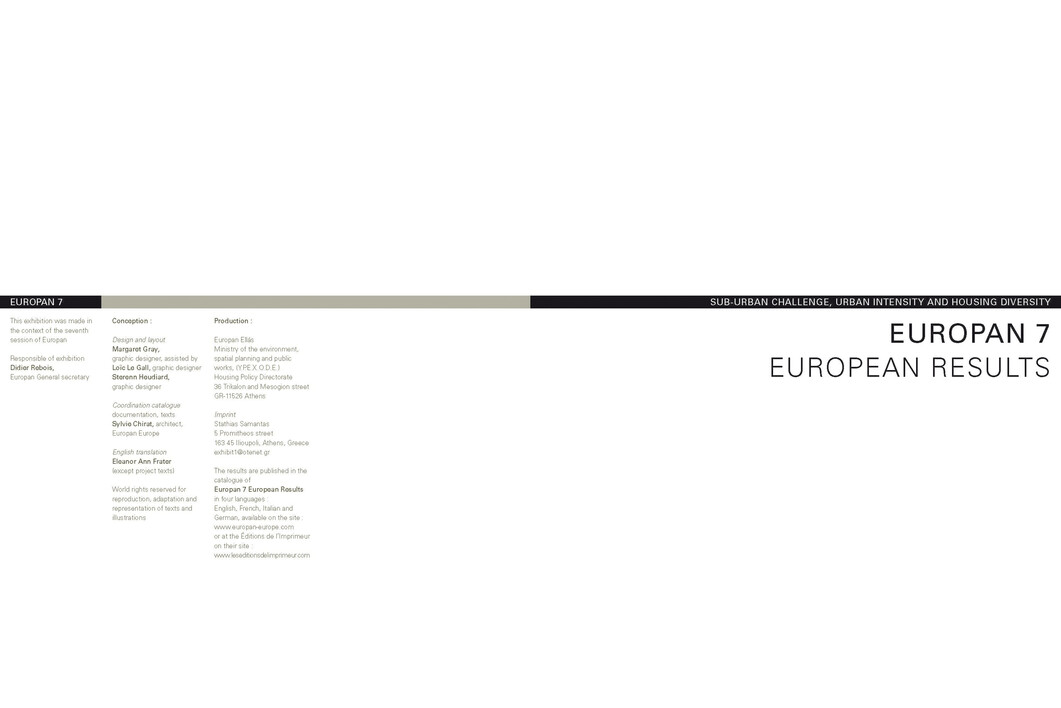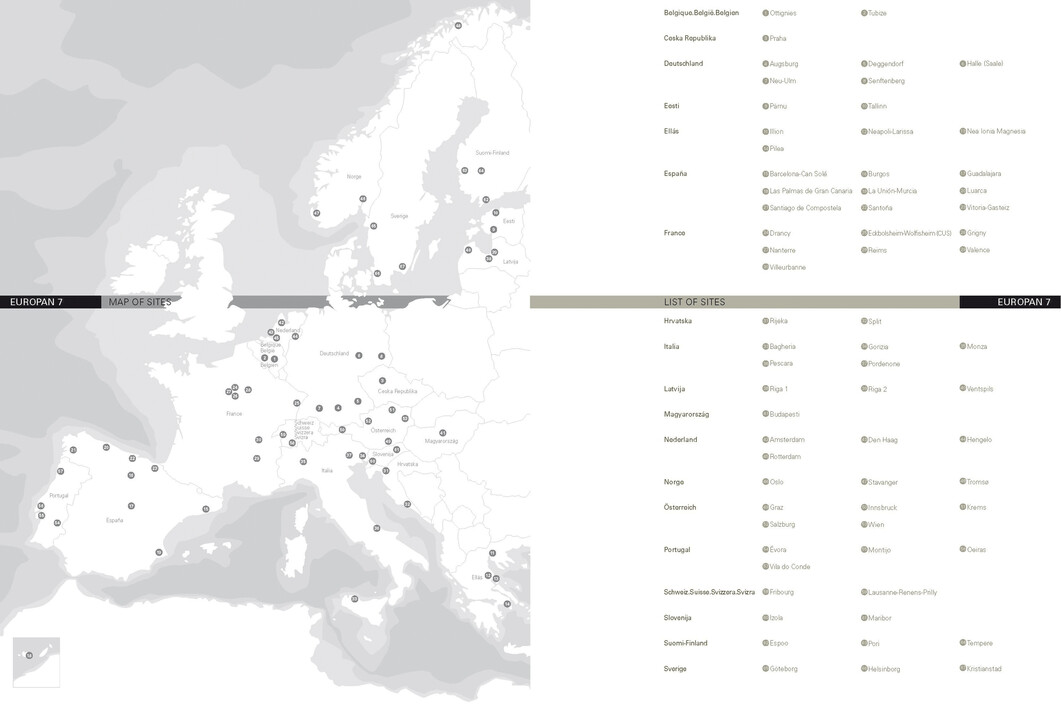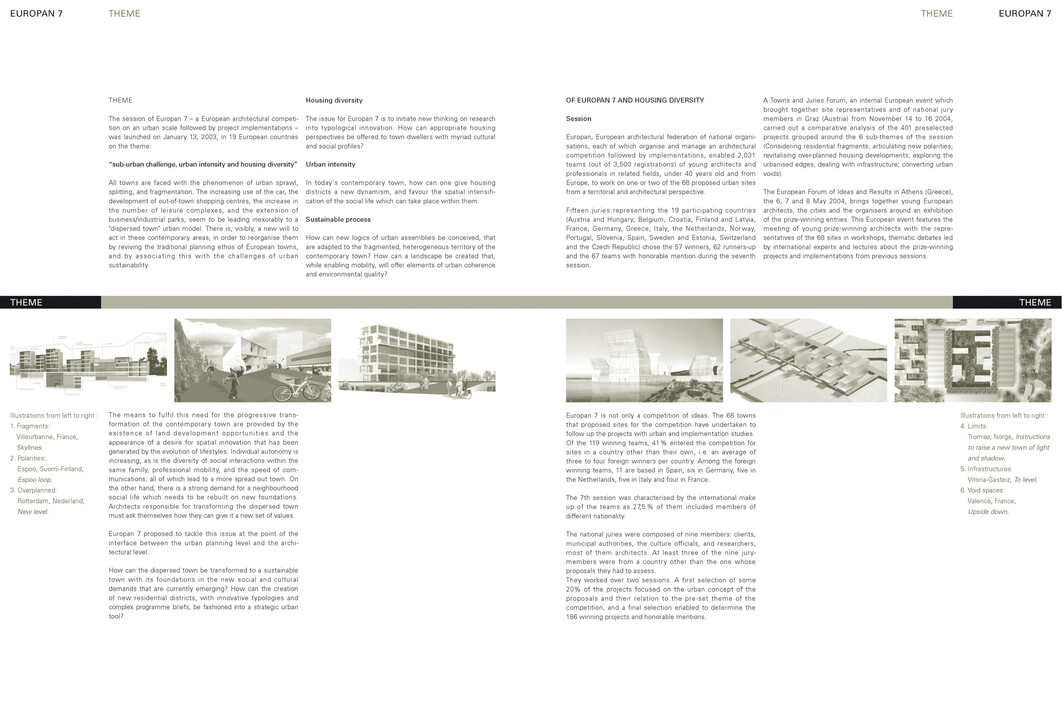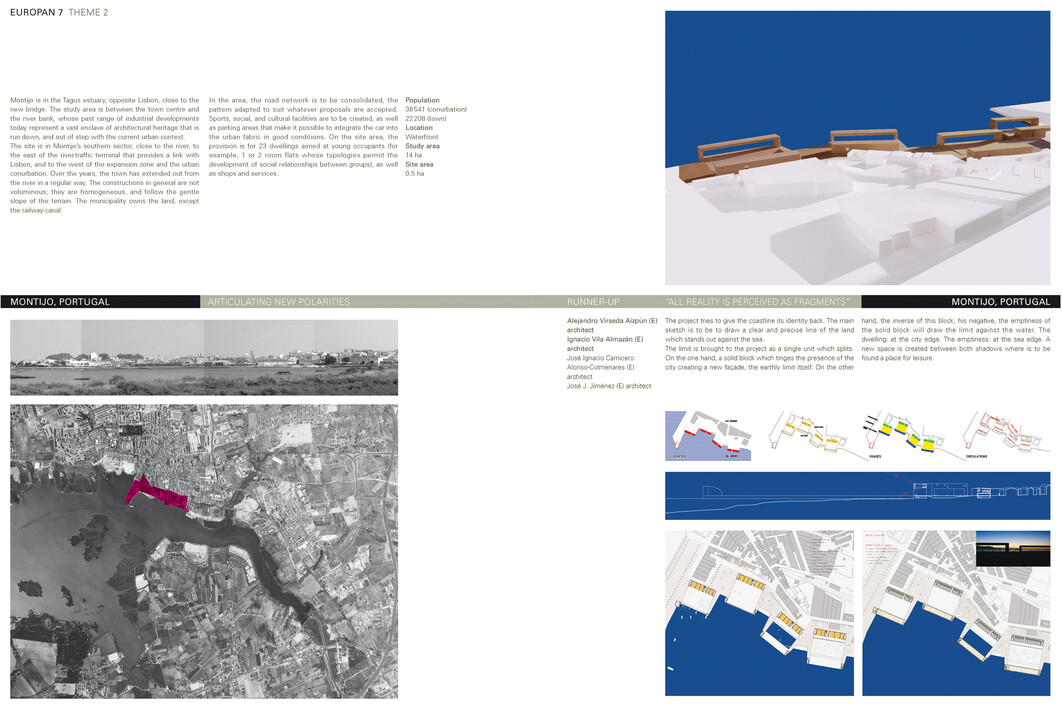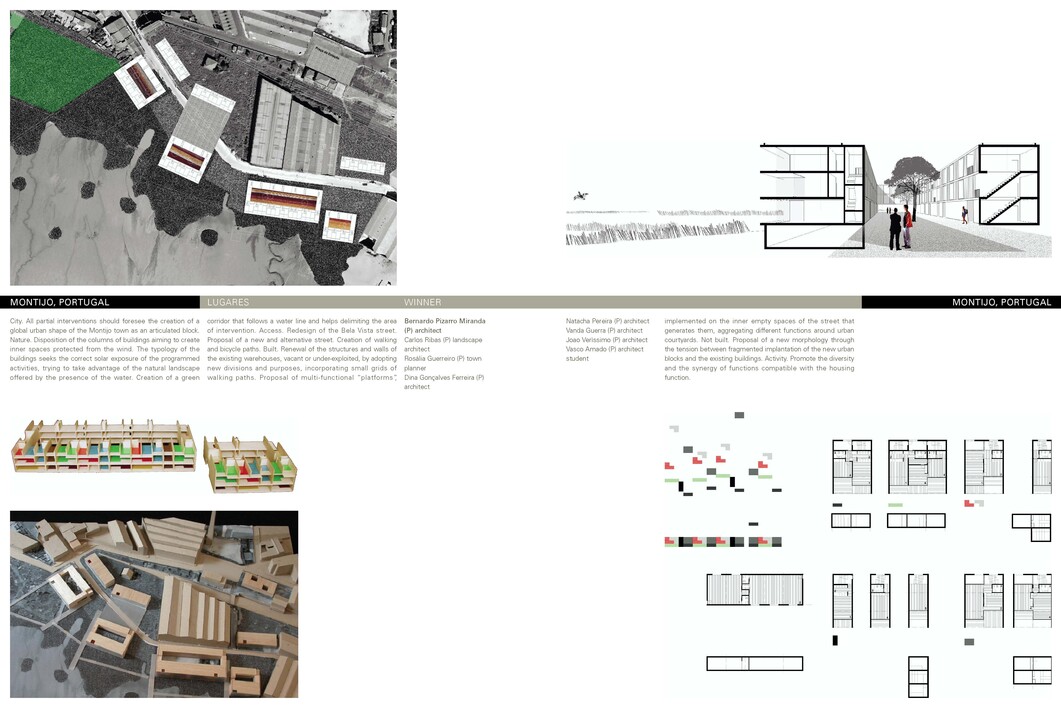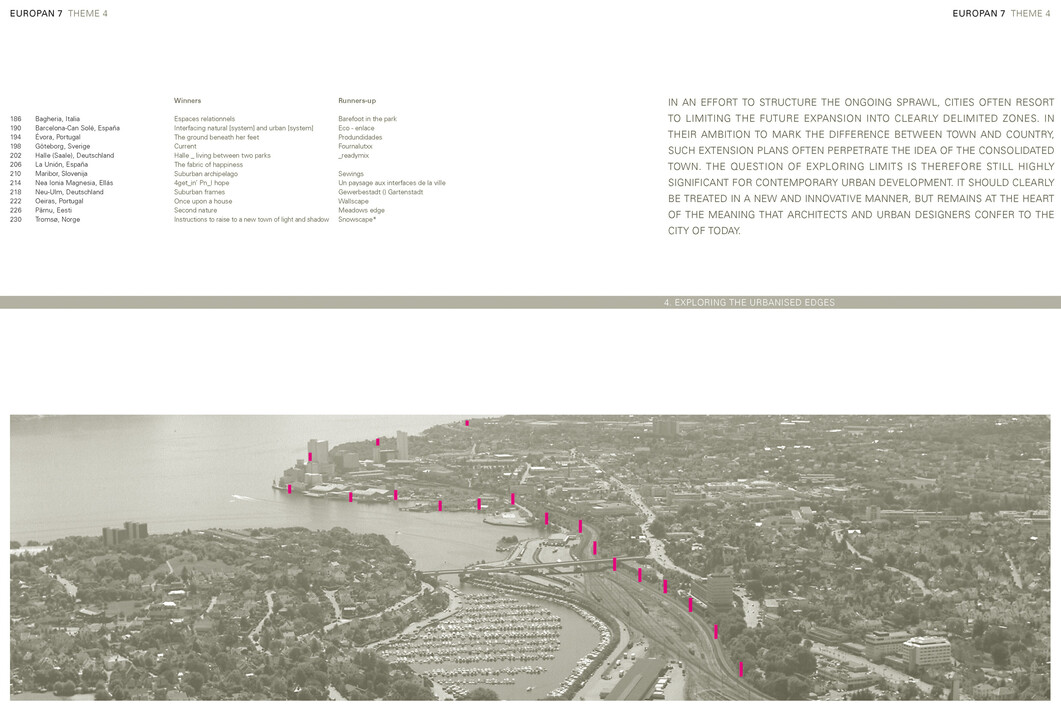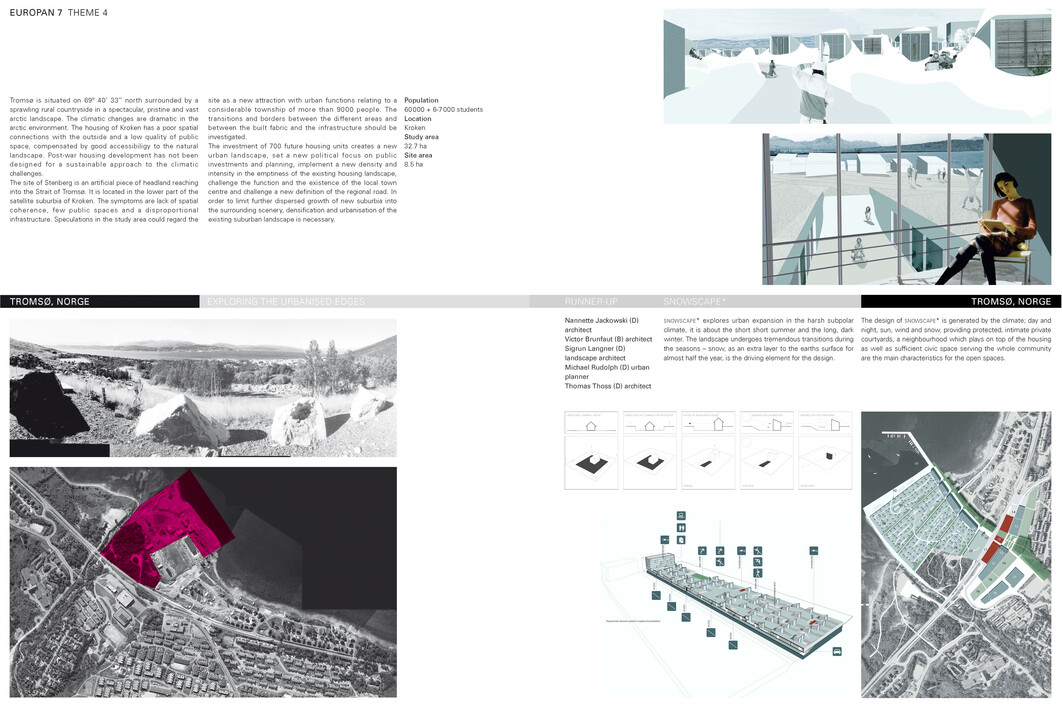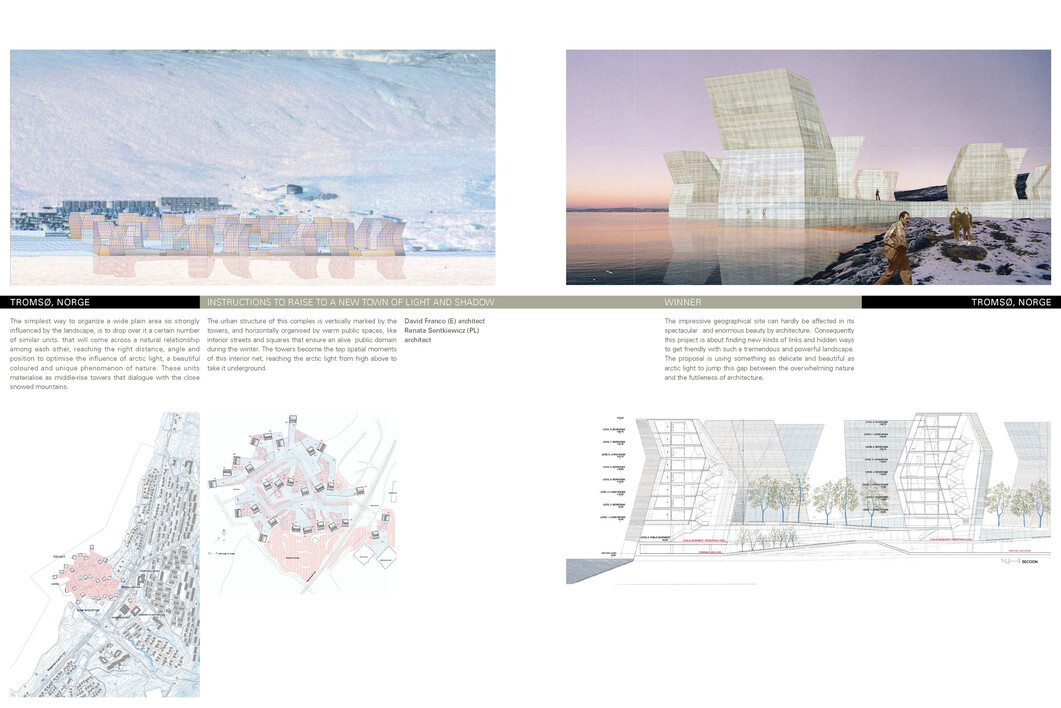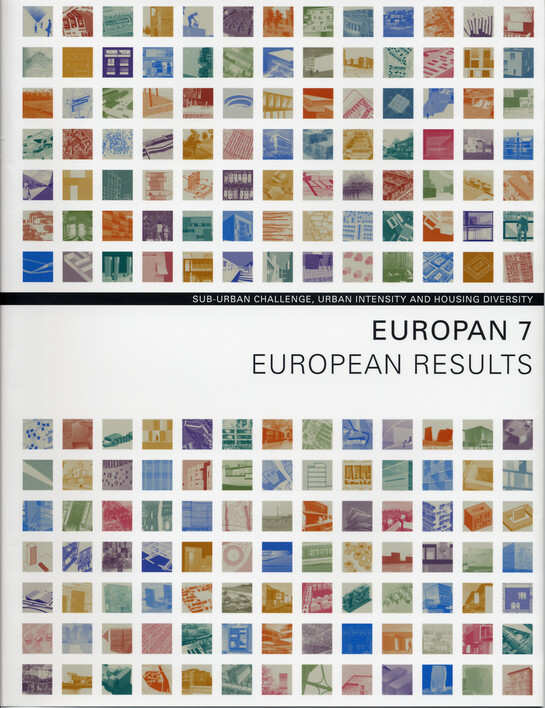 Sub-urban challenge, urban intensity and housing diversity
Europan 7 results catalogue
Around the theme "Sub-urban challenge, urban intensity and housing diversity", the European results book of the seventh session presents the 186 projects (57 winning teams, 62 runner-up and 67 honourable mentions) selected from the 2,100 submitted by 15 national juries.
The book is thank as a series of innovative ideas around six themes with sites that 68 European cities proposed for this session: Considering residential fragments; Articulating new polarities; Revitalising overplanned housing development; Exploring the urbanised edges; Dealing with infrastructures; Converting urban voids.
The catalogue compares the problems raised by the sites and the highly varied solutions proposed by the prize-winning projects
The teams awarded a special mention are collected at the end of the catalogue.
To enrich the debate, five analytical articles written by former EUROPAN winners allow comparative view of the short-listed projects.
In "Motorway and city", B. Hamfelt, S333 agency Amsterdam (winner EUROPAN 3 in Groningen, The Netherlands) analyses a corpus of projects proposing dynamic interfaces between networks and city in relation to two models: "Go Tokyo" and "Go Away".
In "The suburban in strategy", D. Klouche, l'AUC agency Paris (winner EUROPAN 5 in Villetaneuse, France) re-examines the projects in their paradoxical aspect, combining the determination of practices (functions) with the opening to multi-usage appropriation.
In "The disappearance of the street", N. de Vries, MVRDV agency Amsterdam (winner EUROPAN 2 in Berlin, Germany) analyses the strange withdrawal of public space in the projects in favour of community spaces and residential islands.
In "Infrastructural architecture of the landscape", C. Díaz Moreno and E. García Grinda, Cero 9 agency Madrid (winner EUROPAN 6 in Jyväskylä, Finland) emphasize new formal dynamics made possible by information technology, which certain projects use in aid of mobile public spaces abolishing the frontier between the natural and the artificial.
In "Nature", F. Bonnet, OBRAS agency Paris (winner Europan 3 in Alicante, Spain) looks in the projects for the emergence of a new concept of "naturbanity" permitting a new interpretation of suburban territories.
The analyses and highlighting of the prize-winning projects in the book is complemented by the presentation of the 400 short-listed projects first selected by the juries, in the form of a CD-ROM, which presents an interesting broader European sample of dynamic projects, representative of what a EUROPAN session can contribute to the theme of the transformation of the suburban city in Europe.