Edited by Europan
360 pages
July 2006
Format 21x28cm
Public price: €25.00 (Postage not included)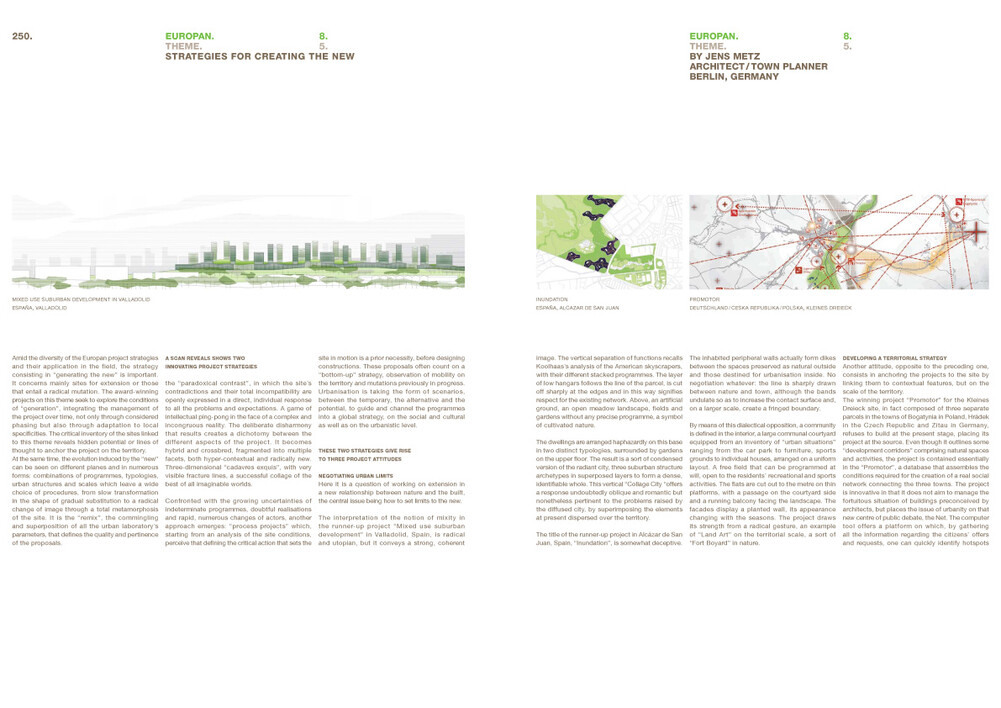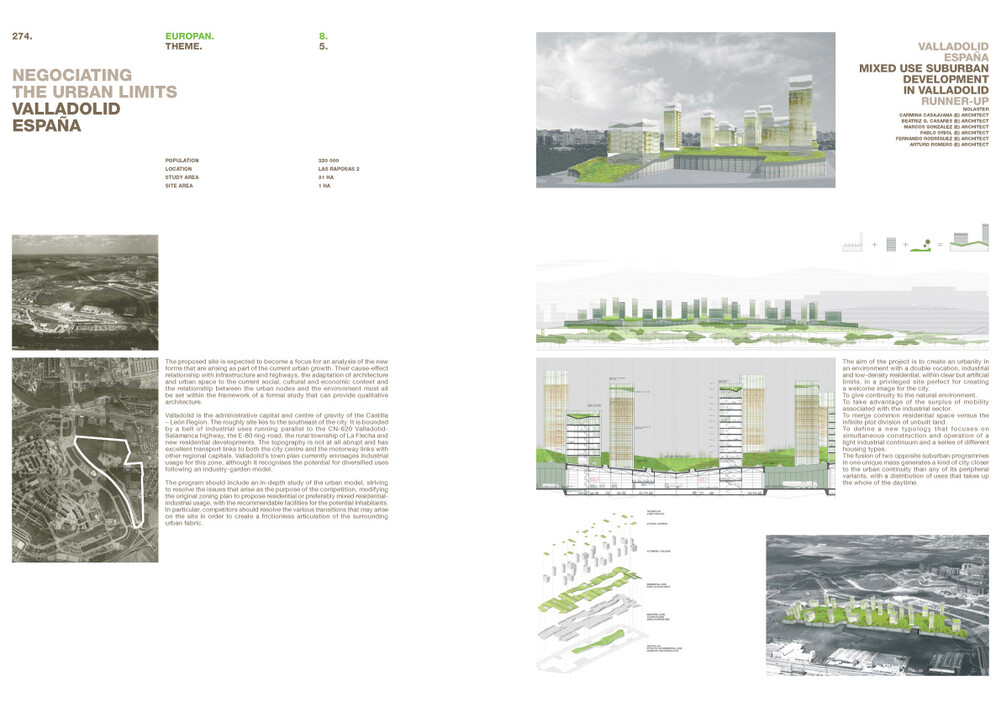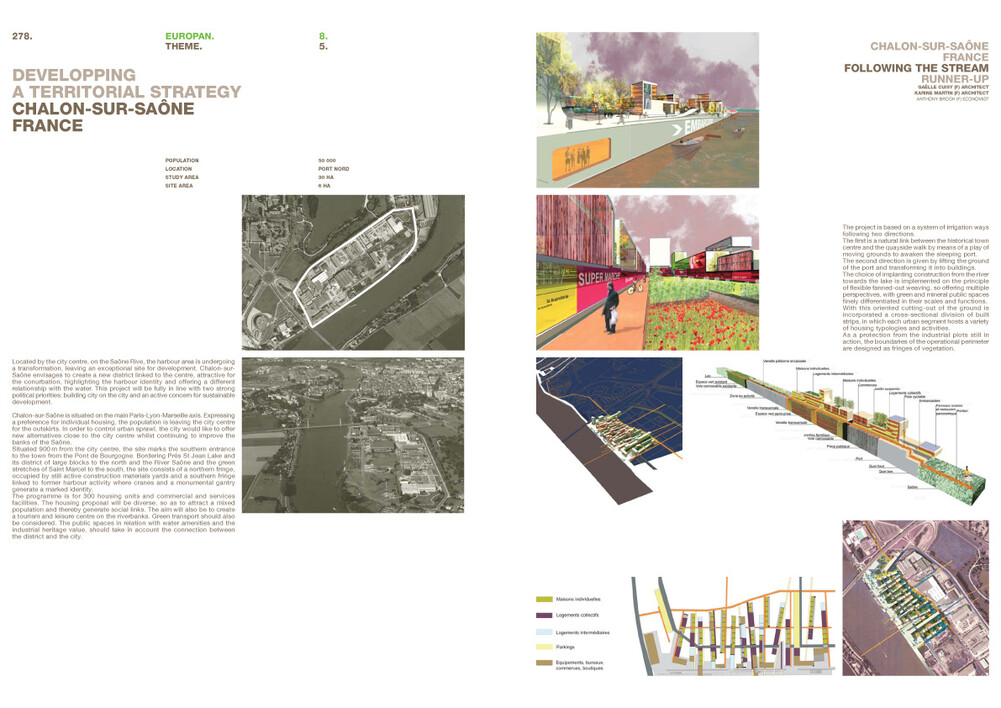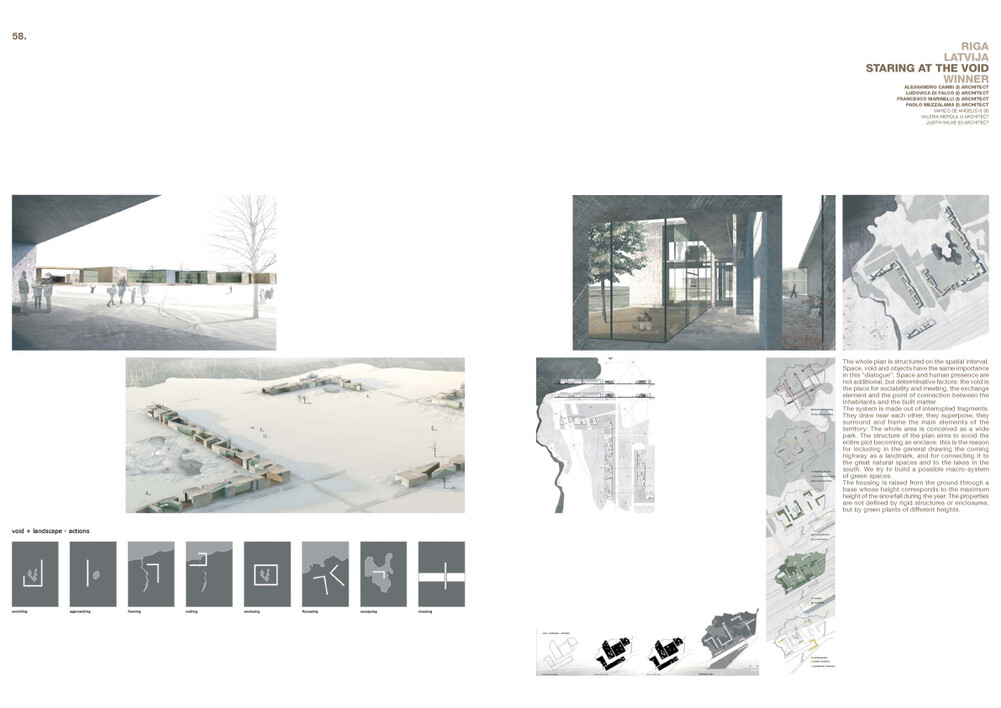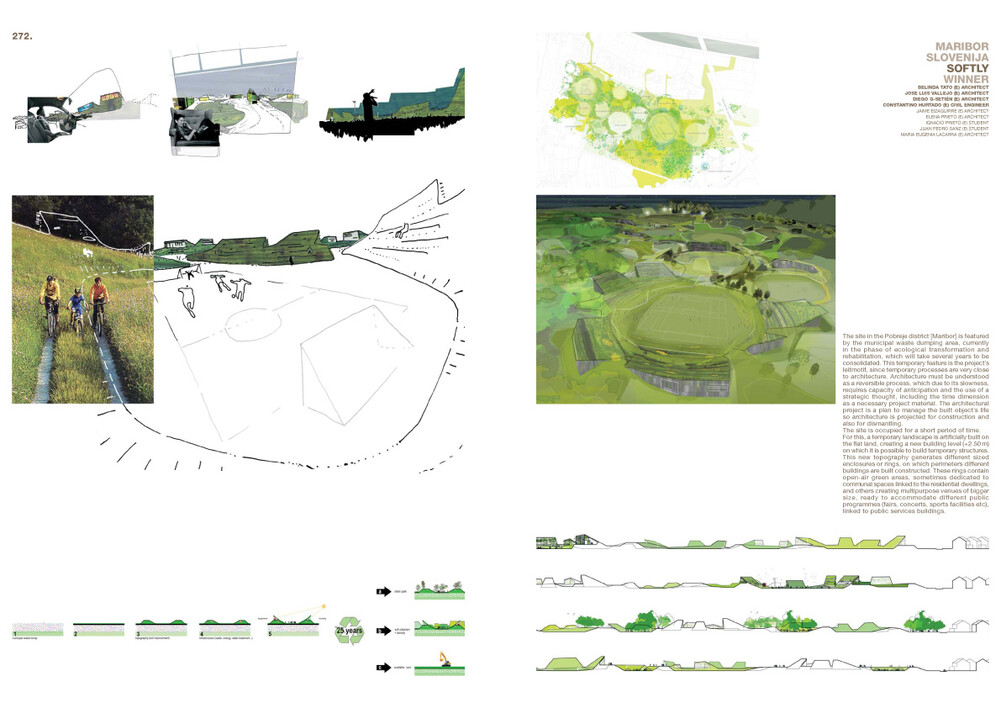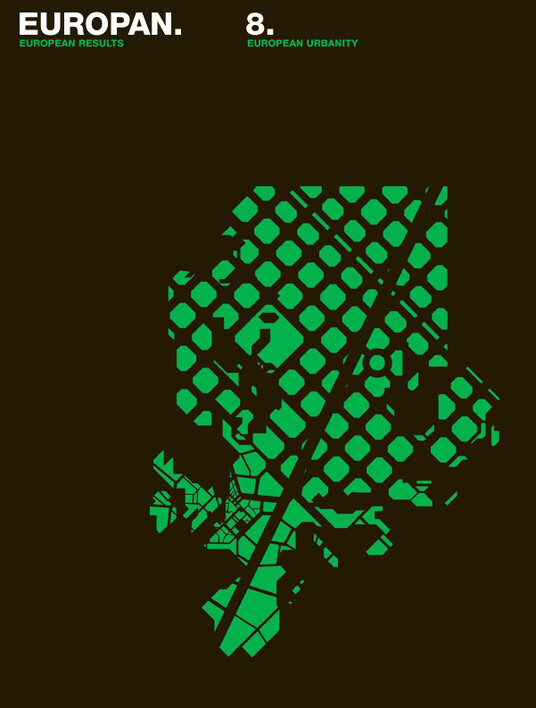 European Urbanity and strategic projects
Catalogue of Europan 8 results
To mark the eighth round of the competitions, EUROPAN is publishing a catalogue of the projects nominated in the  74 European cities of 19 different countries.
The general theme "European urbanity and strategic projects" must be considered as a common way of experiencing the city and its functions but also as a will to deal with the heterogeneity of its forms. The strategic question would not be that of knowing what type of European city we wish to perpetuate but what European city we want for the future.
This clearly reflects the will to create public spaces around what is, without doubt, the specificity of European cities, to favour encounters among people in places they share.
The catalogue describes the 143 prize-winning projects of the session (61 winners and 82 runners-up) and 82 projects with honorable mention. The latter are divided into five groups of sites classified according to themes:
Urbanizing with infrastructures
Generating the new
Recycling urban fabric
Building with nature
What sort of urbanity for inhabitants?
Each project (two pages per winner and one page per runner-up) is discussed on two levels – the urban design and the architectural project – with a descriptive text explaining the primary concepts.
The catalogue includes a number of articles explaining the European issues and comparing the themes of the prize-winning projects.
In "Urban dynamics of infrastructures", Socrates Stratis, architect, professor (Cyprus) analyses a group of projects that deal with spaces of mobility as driving force of urban development.
In "strategies for creating new", Jens Metz, architect, townplanner (Germany), scrutinises the attitudes of the projects on site in extension or which are being totally renovated.
In "Creating the town with what exists", Cornelius Brekke, architect, townplanner (Norway), analyses different processes to build the city upon the city.
In "Nature and artifice", Frédéric Bonnet, architect, town-planner (France), shows how the question of nature -beyond fashion- is taken into account within the prize-winning projects.
At last, in "Renewal of social housing: suburban village or city district? ", Didier Rebois, architect, General Secretary of Europan, highlights how young architects deal with the question of mutation of planned or spontaneous social housing districts.
 The presentation of the winning projects finishes with:
- a presentation of the 82 projects designated noteworthy by the juries
- a rogue's gallery with the teams' photos and details
- the details of EUROPAN's national and European structures.