Edited by Europan
360 pages
July 2008
Format 22x30cm
Public price: €25.00 (Postage not included)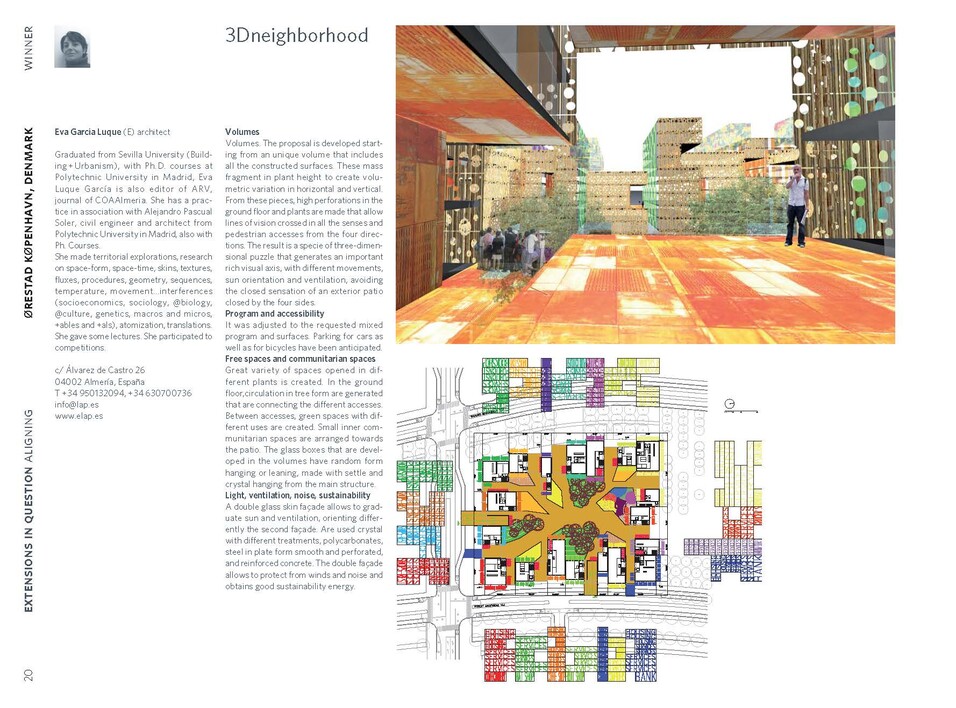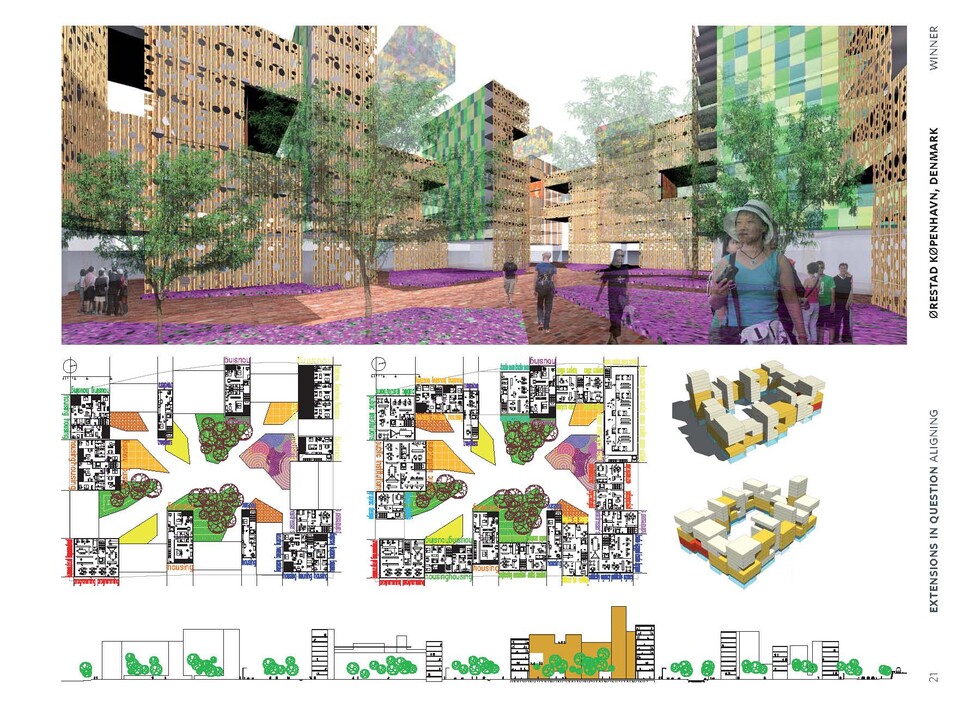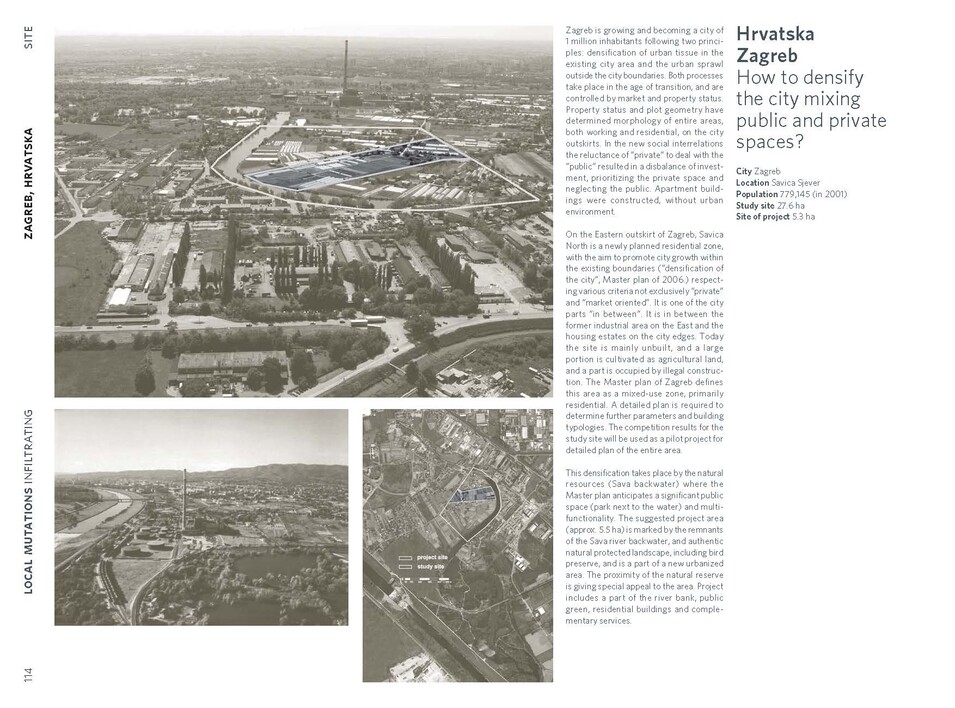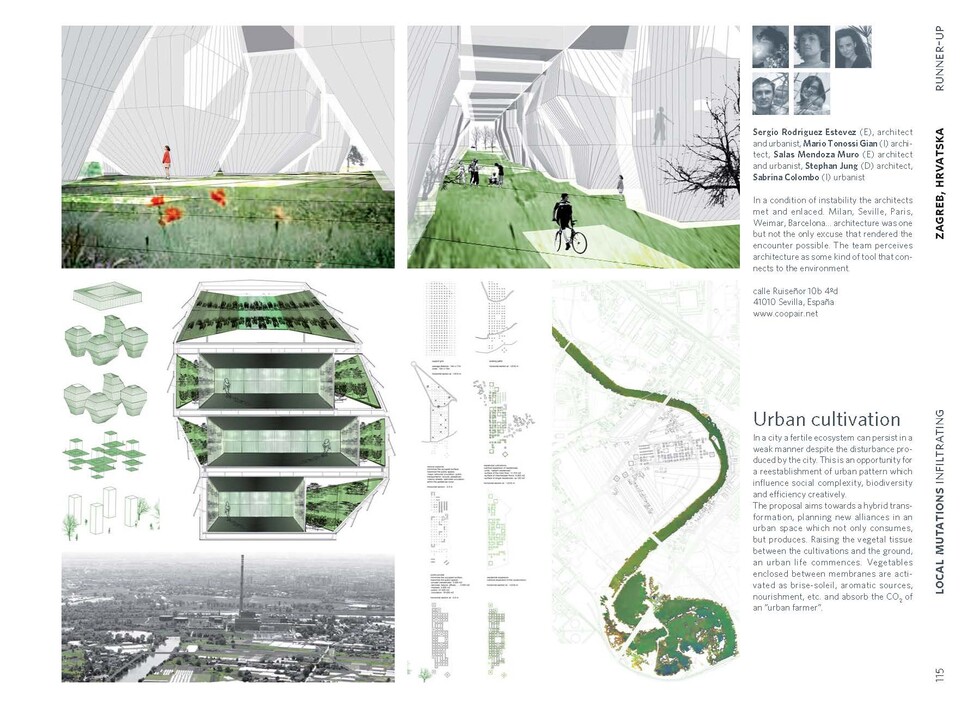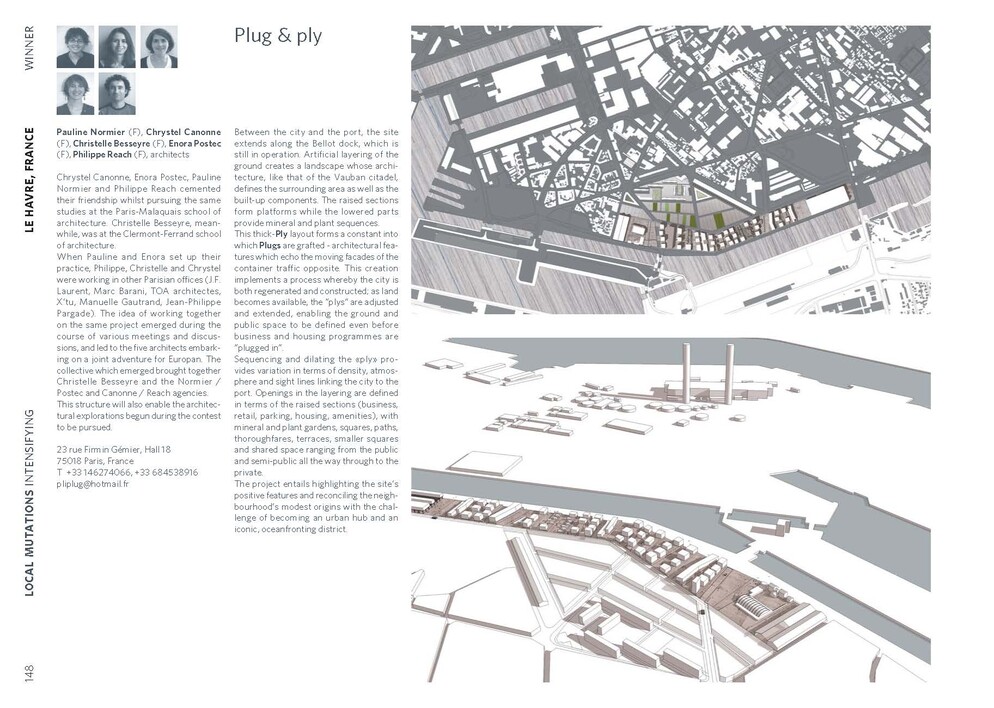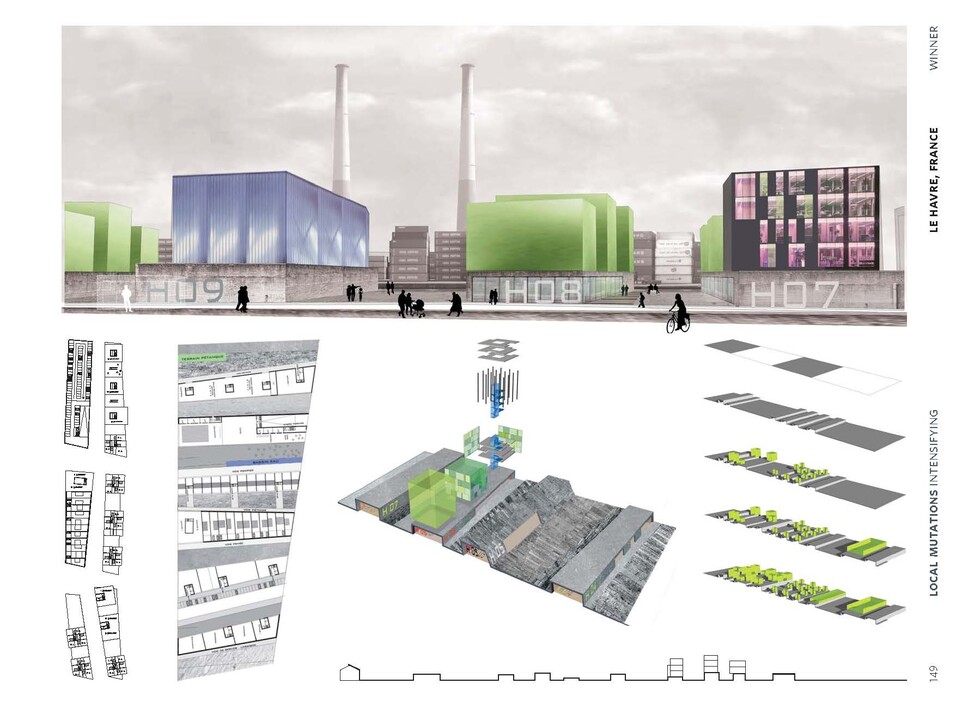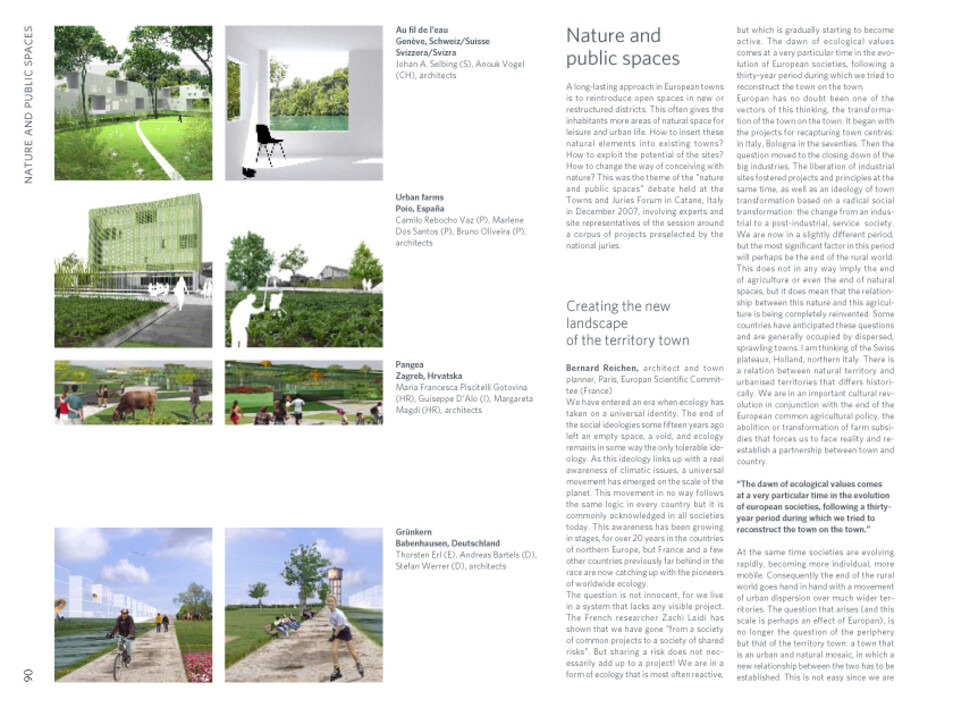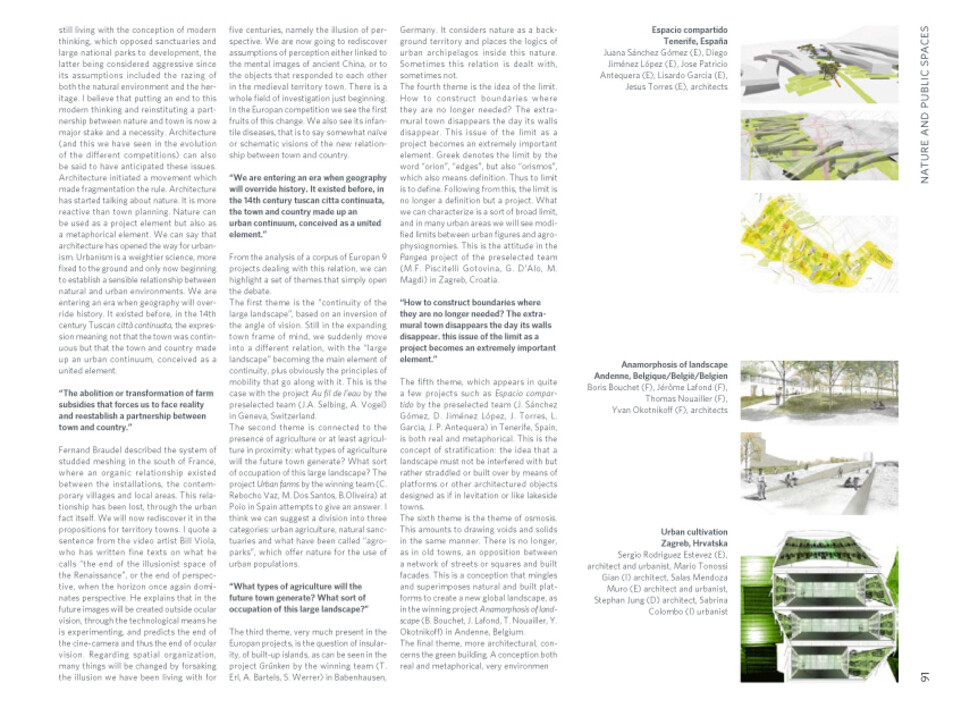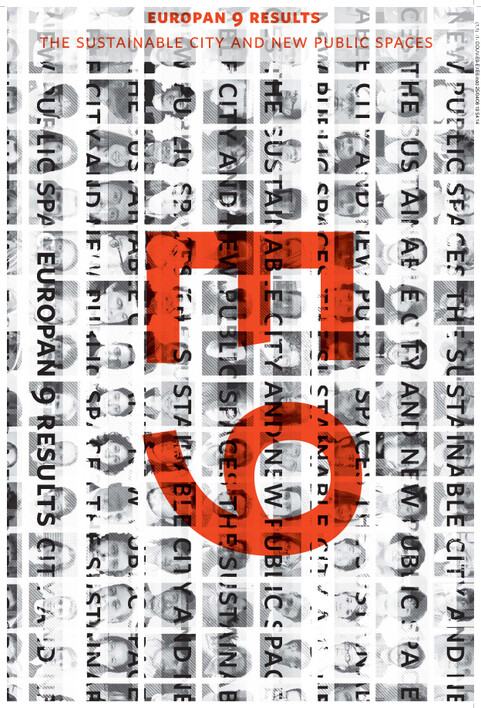 Sustainable city and new public spaces
Europan 9 Results Catalogue
To mark the ninth round of the competitions, EUROPAN is publishing a catalogue of the projects nominated in the  73 European cities of 22 different countries.
From Europan 8 session, a generic theme now runs through the ses­sions: "European urbanity and strategic projects". For the ninth session particular emphasis was placed on the issue of "the sustainable city and the new public spaces". Urbanity can be defined as a common way of expe­riencing the city and its functions, and also as a conception of urban space that encourages the coming together of people in places they have in common: public space. But where does public space begin and end? Can neighbourhood and prox­imity spaces be considered as belonging to the public domain? Can we term public space the new collective spaces of common interest, such as shopping centres, stations and airports? Thinking out urbanity-bearing projects that lead to the question of the status of public space implies placing this question within the context of sustainable urban development that is to say spatial transformation that takes account of the environment and integrates it "sustainably" into the mutation process.
132 prize-winning projects of the session Europan 9 (63 winners, 69 runners-up) and 65 projects with honourable mention are presented into four groups of sites classified according to themes:
Extensions in question
Local mutations
Opportunities for public space
Networks on the move
Each project (two pages per winner, one page per runner-up and half page for honourable mention) is discussed on two levels – the urban design and the architectural project – with a descriptive text explaining the primary concepts and an other text presenting the team's itinerary.
Several articles allow to understand the evolution of the new issues of the European urbanity and to compare the themes of the prize-winning projects.
In "spaces to share", Didier Rebois (architect and Europan general secretary, France) shows how the prize-winning projects are taken into account a set of relation questions asked by the sites  around matters of society  and specific problems linked to space. He proposes a lecture of the main ideas provided by the prize-winning teams.
In "nature and public spaces", Bernard Reichen (architect urban-planner, France) and Socrates Stratis (architect, Cyprus) analyse different processes in the way of proposing a new alliance between architecture and nature, between natural ground and artificial one, between built limits and open landscapes...
In "mobility and public spaces", Pascal Amphoux (architect geographer, Switzerland) and Aglaée Degros (architect, urban-planner, The Netherlands), analyse a group of projects that deal with spaces of mobility as driving force of urban development and generating of public spaces.
In "Usages and public spaces", Ellen Hellsten (architect, Norway) and Marcel Smets (architect urban-planner, Belgium) scrutinise the attitudes of the projects that deal with urban uses and new public activities in the districts
The presentation of the winning projects finishes with:
- a rogue's gallery with the teams' photos and details
- the details of EUROPAN's national and European structures
- a CD-rom with the 3 panels of all the prize-winning and preselected projects according several classifications (by theme, by geographical sites, by teams' name)