Europan Manifesto-Guide for Projects Processes
Edited by Europan
140 pages
October 2019
Format 21 x 29,7
Public price: €0.00 (Postage not included)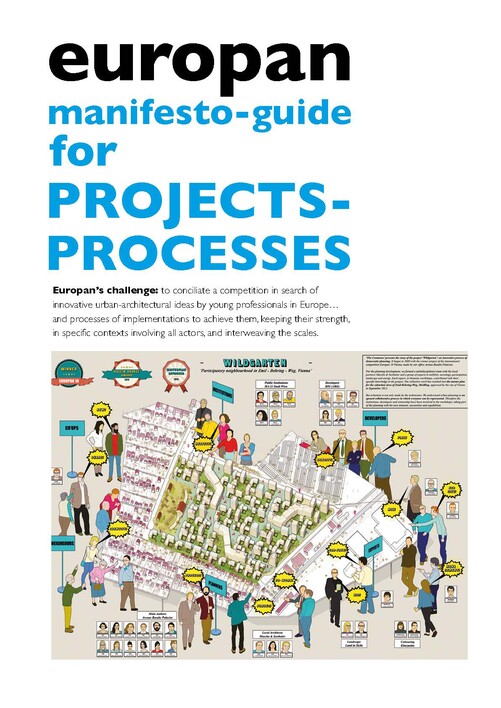 Europan's challenge is to conciliate a competition in search of innovative urban-architectural ideas by young professionals in Europan, with processes of implementation to achieve them, keeping their strength, in specific contexts involving all actors and interweaving the scales.
The goal of this guide is to propose a path through the less visible part of the competitions: the implementations pre-operational and operational phases.
The guide is also trying to clarify the characteristics of each particular process in a synthetic way.
62 processes were chosen among others, along the thirty years of Europan. They illustrate both their diversity and their evolution (development from architectural projects to more complex urban projects). They represent only one part of the whole, yet reflect the challenges that European cities are facing.