Edited by Europan & Untimely Books
64 pages
May 2002
Format 15,5x17cm
Public price: €6.00 (Postage not included)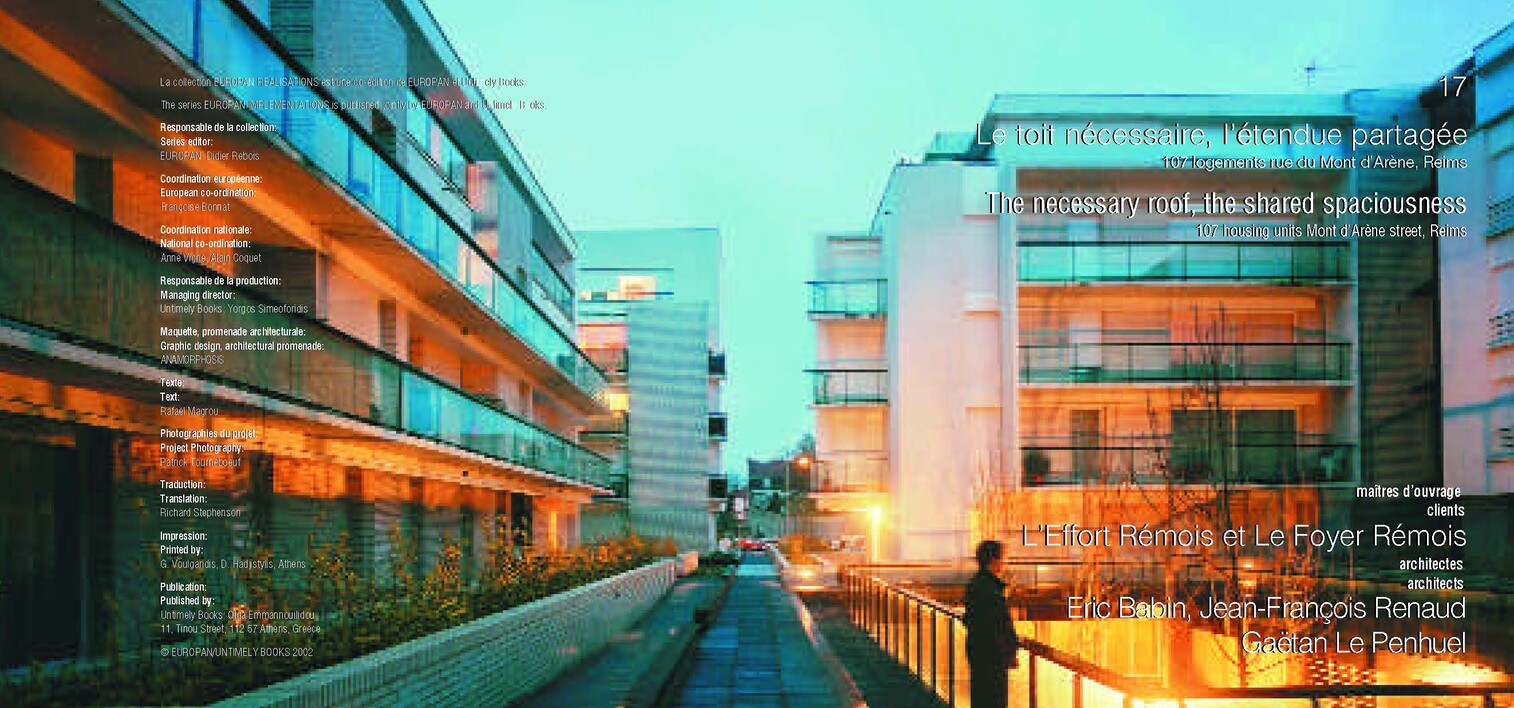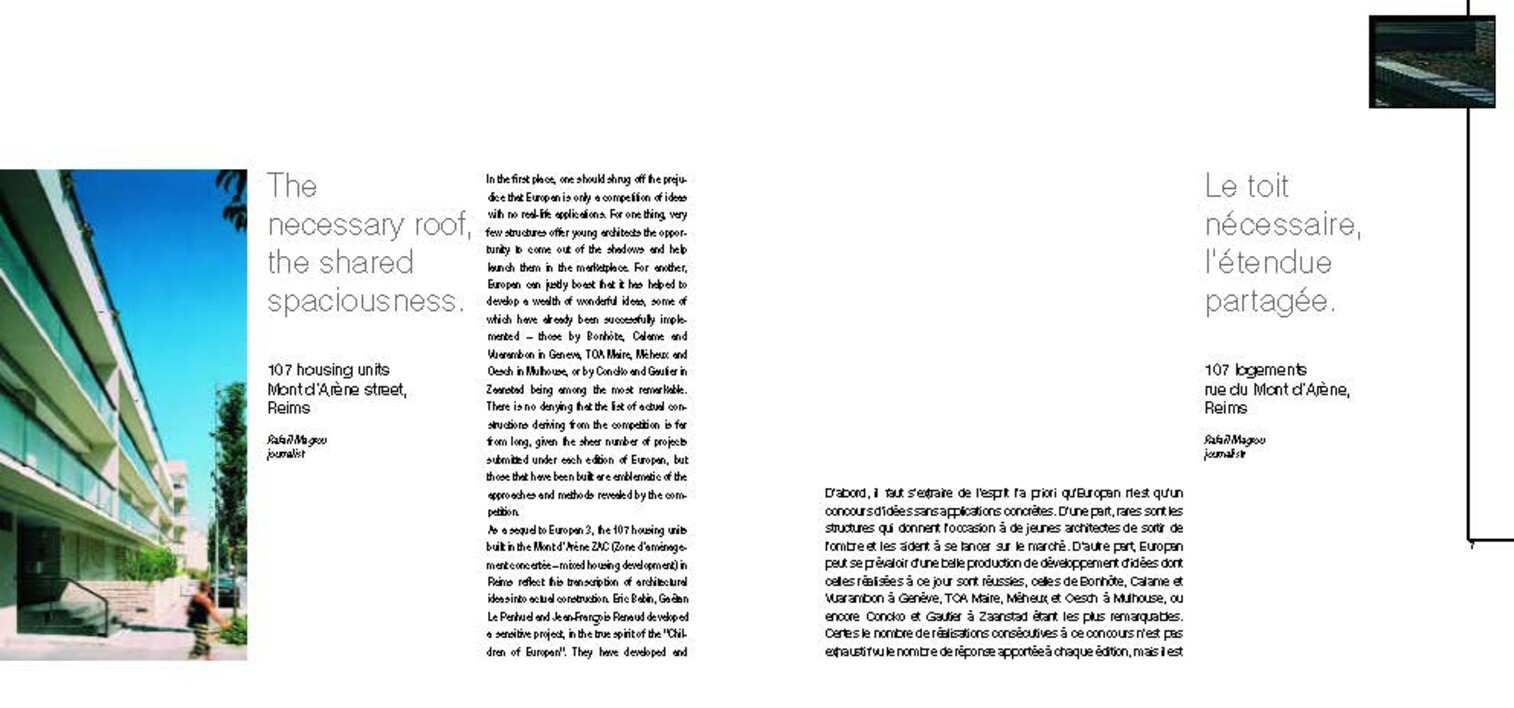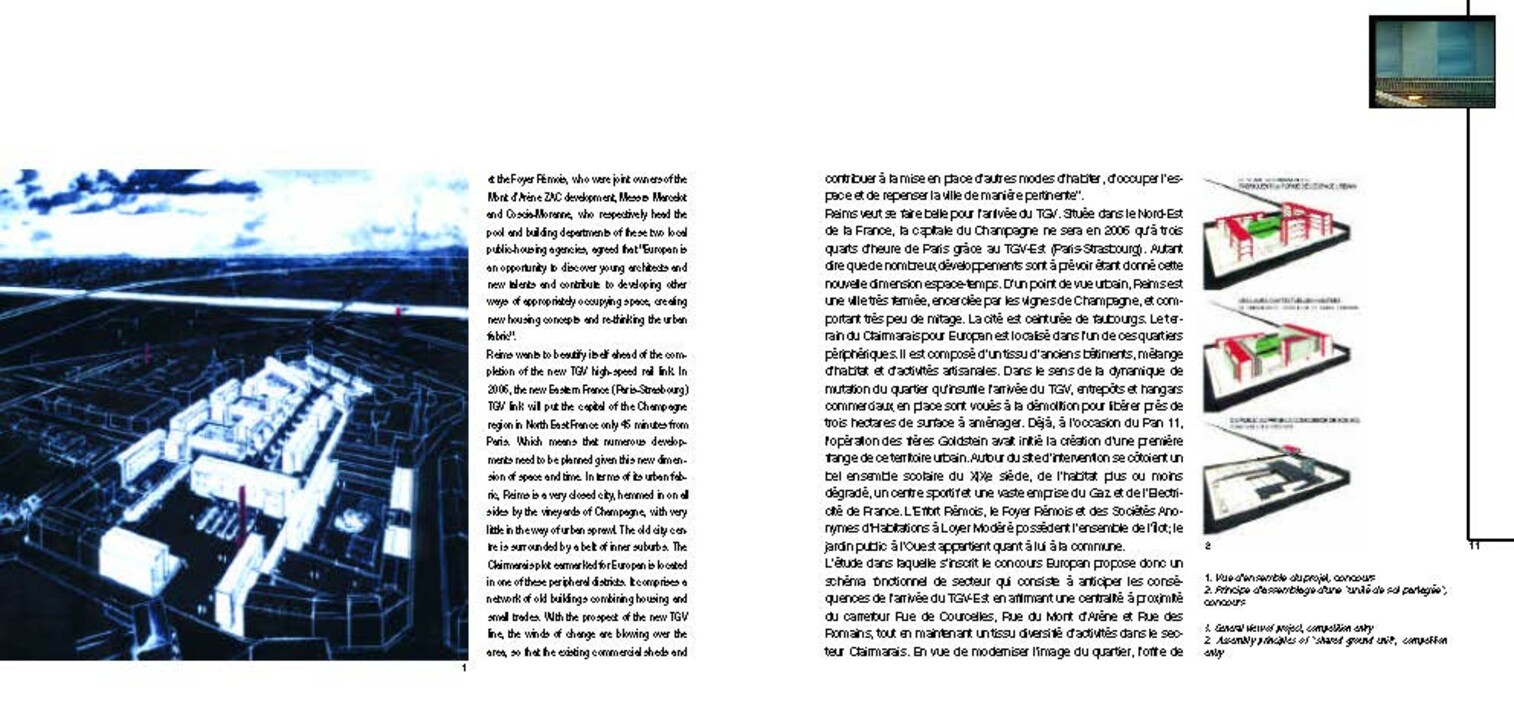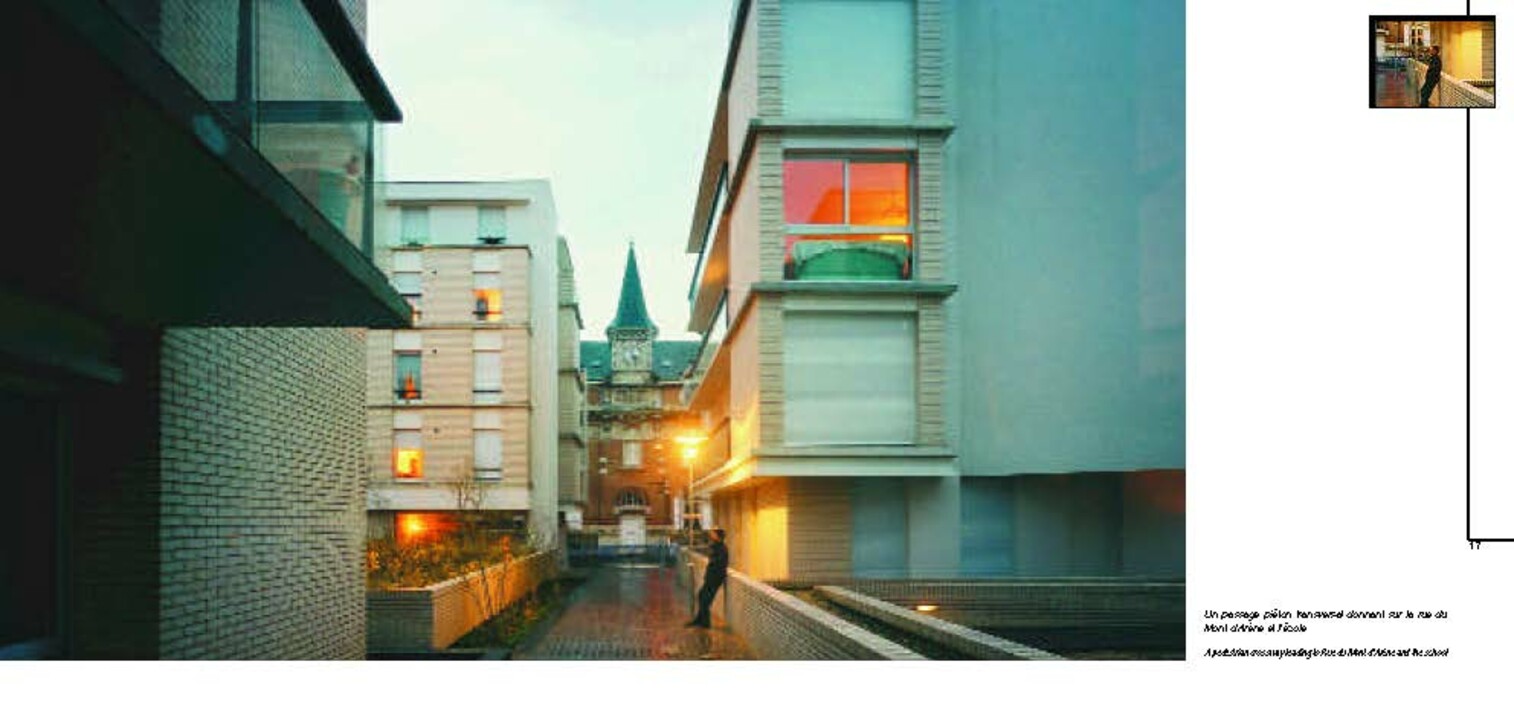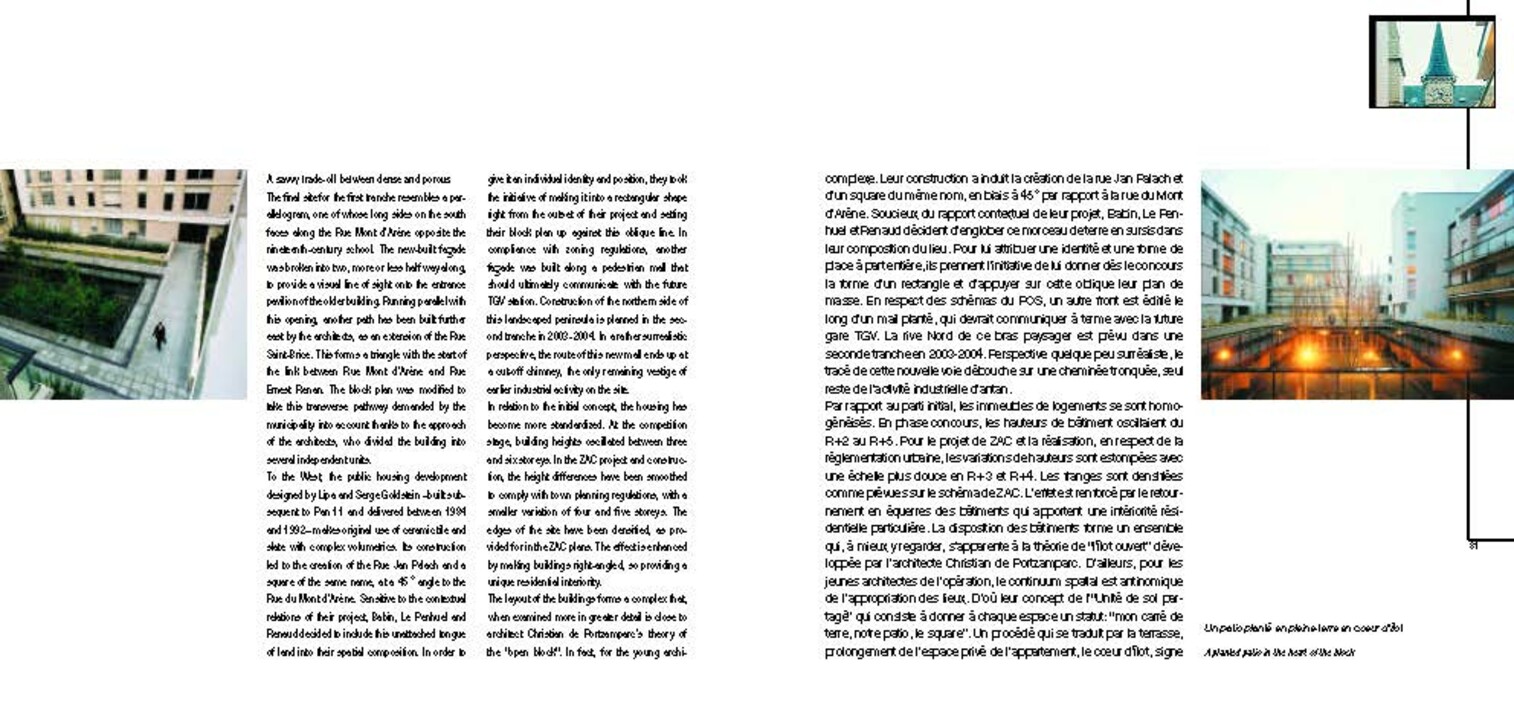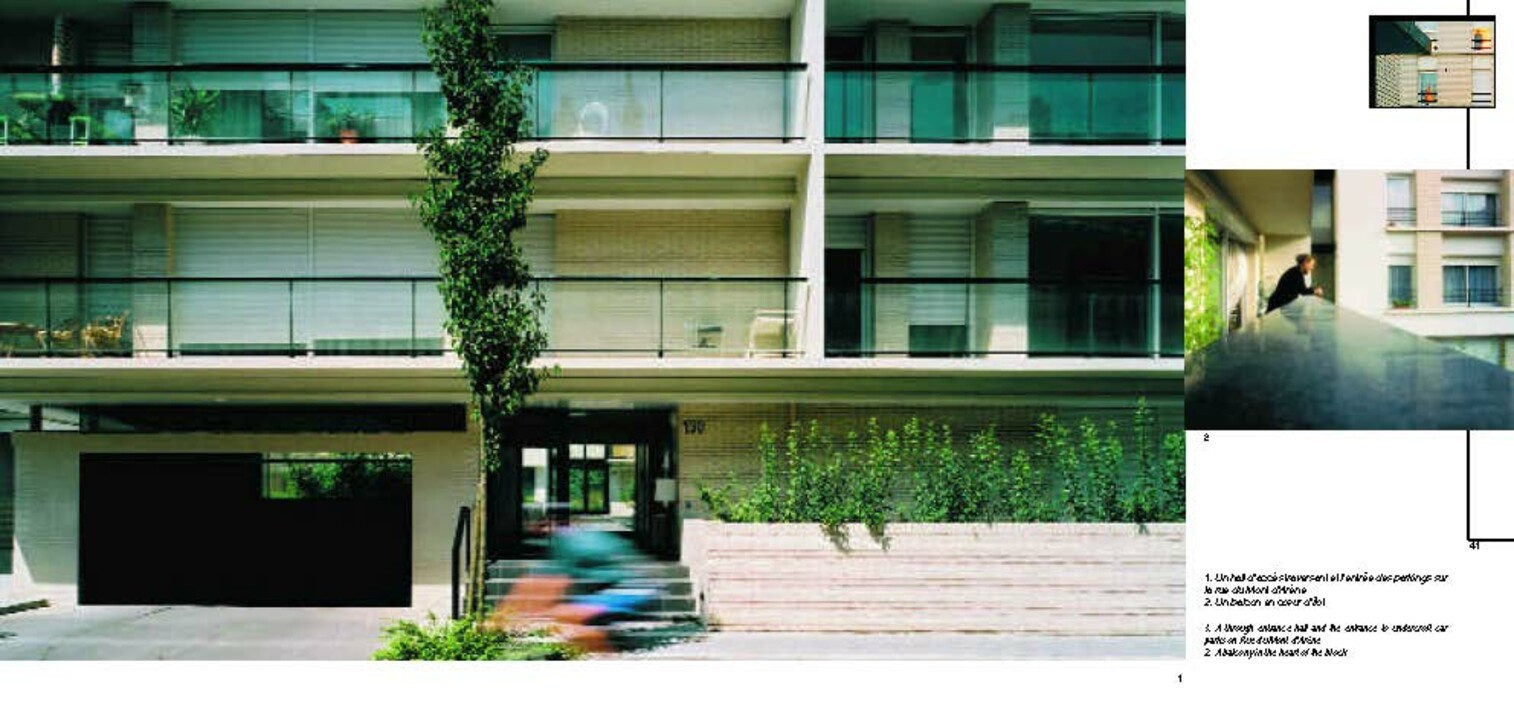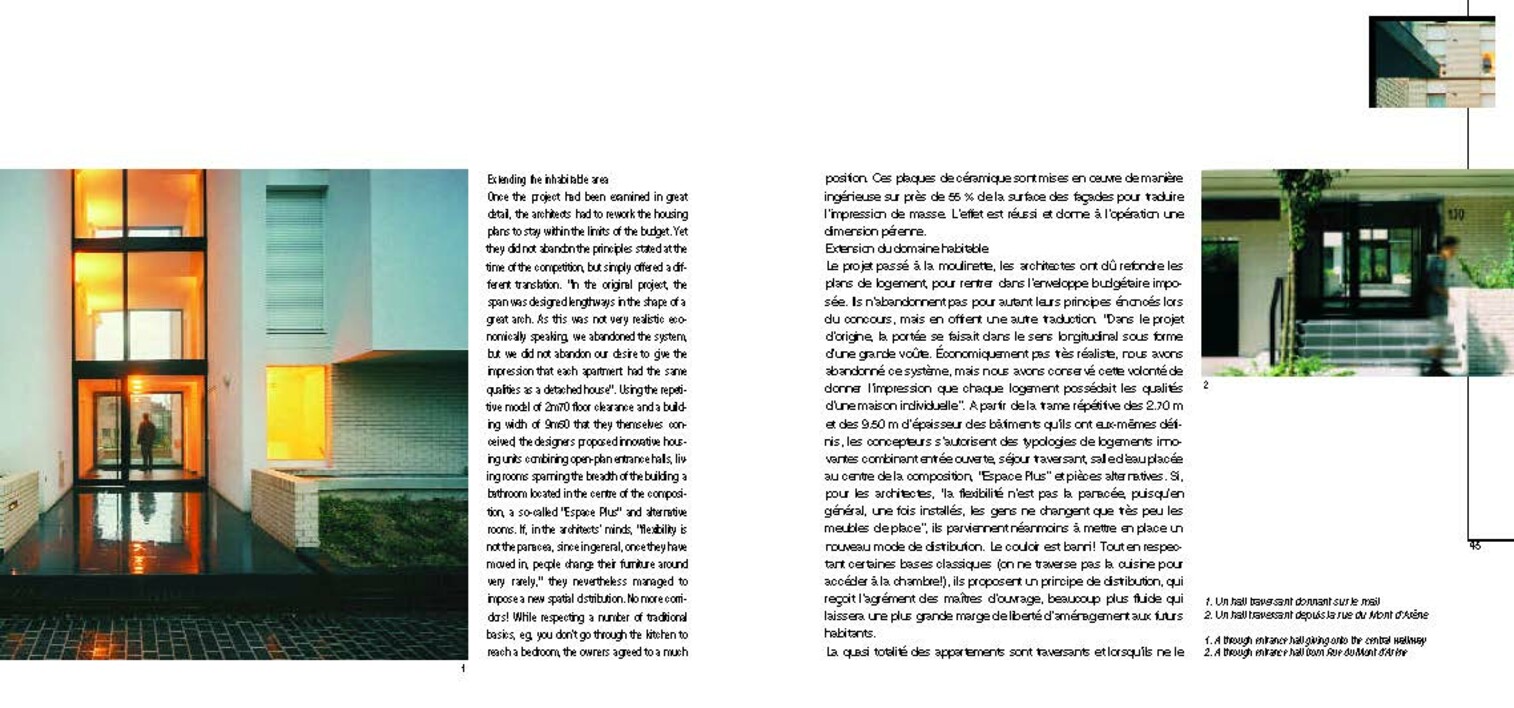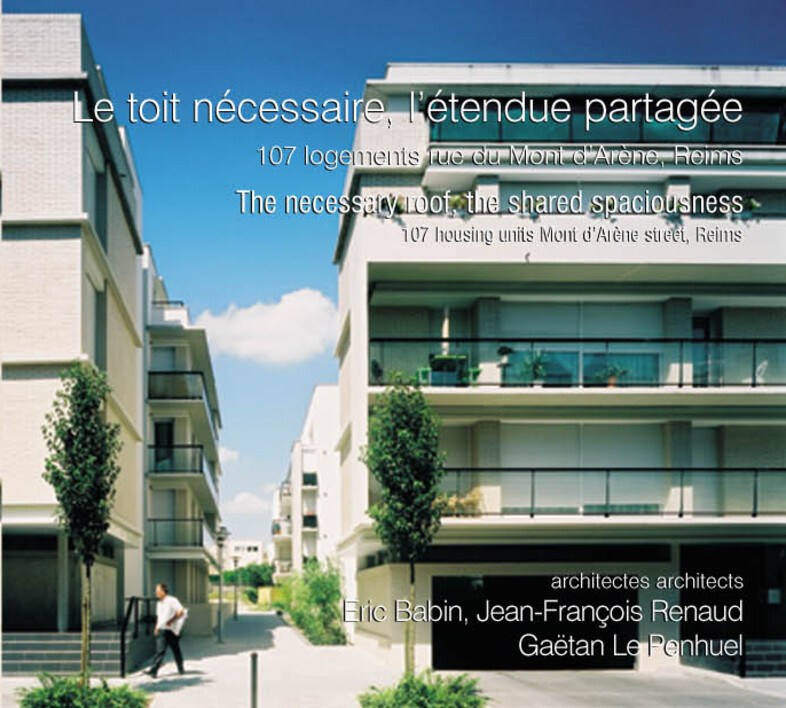 The necessary roof, the shared spaciousness
Monograph No.17
107 housing units in Mont d'Arène street, Reims (FR)
Architects: Eric Babin, Gaëtan Le Penhuel and Jean-François Renaud
Clients: L'effort Rémois and le Foyer Rémois


The completed project presented in this volume is an attempt to resolve the dichotomy between private and public space, at the same time focusing on ways of life and housing typology.
The three French architects, Eric Babin, Gaëtan Le Penhuel and Jean-François Renaud, winners of the Europan 3 competition for this site in Reims (France), opted to build up the edges of the block in order to create light, tree-lined inner courtyards which form a transition between the privacy of the housing units and the public space.
They also bring light to the underground car parks which open onto these courtyards.