Edited by Europan & Untimely Books
48 pages
March 2003
Format 15,5x17cm
Public price: €6.00 (Postage not included)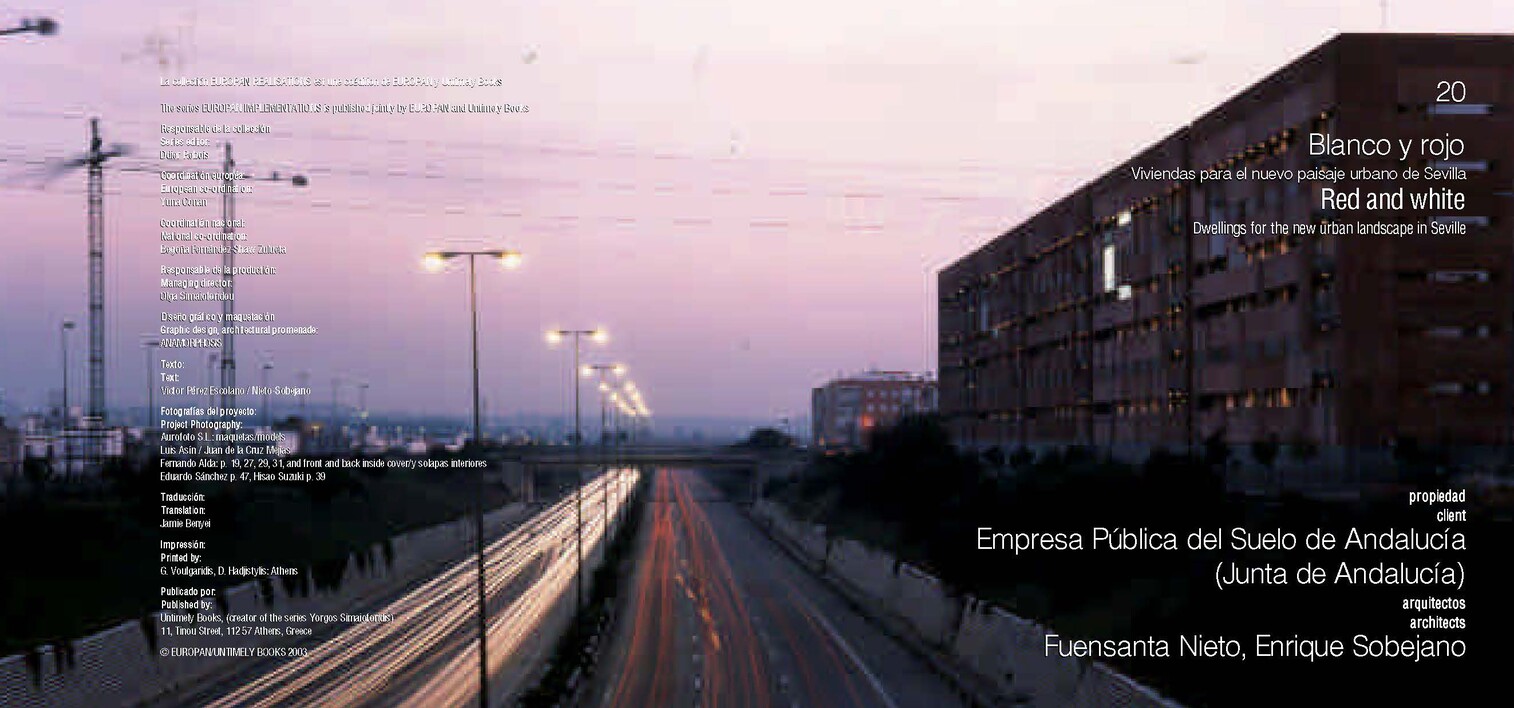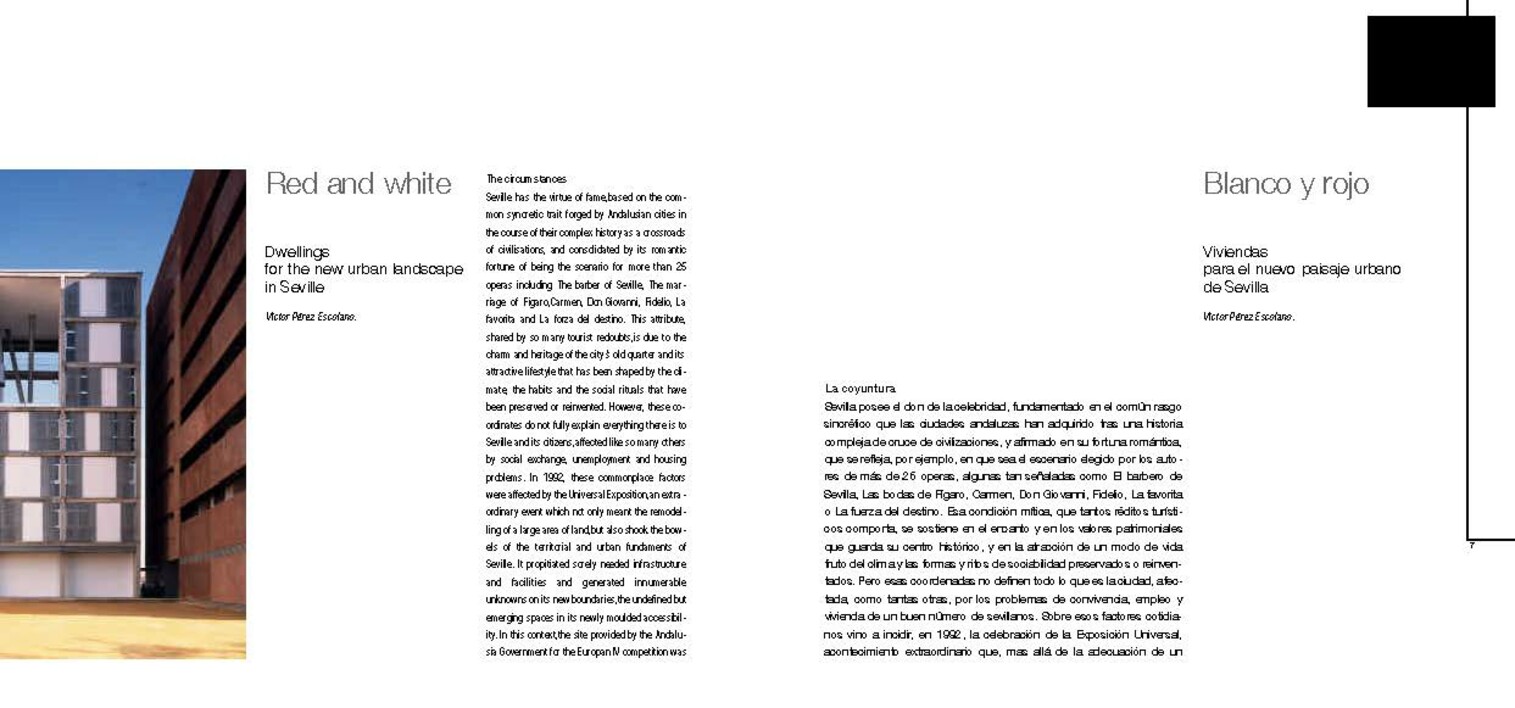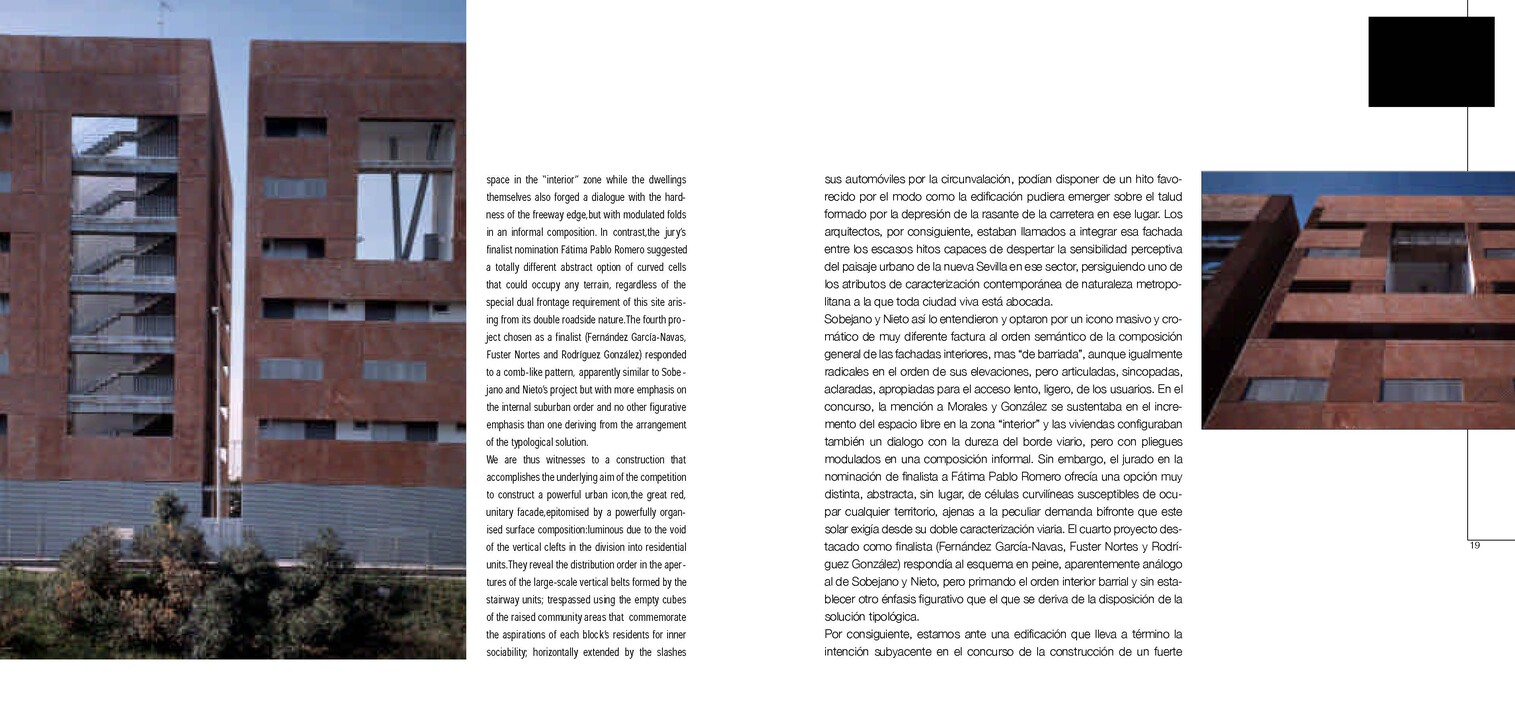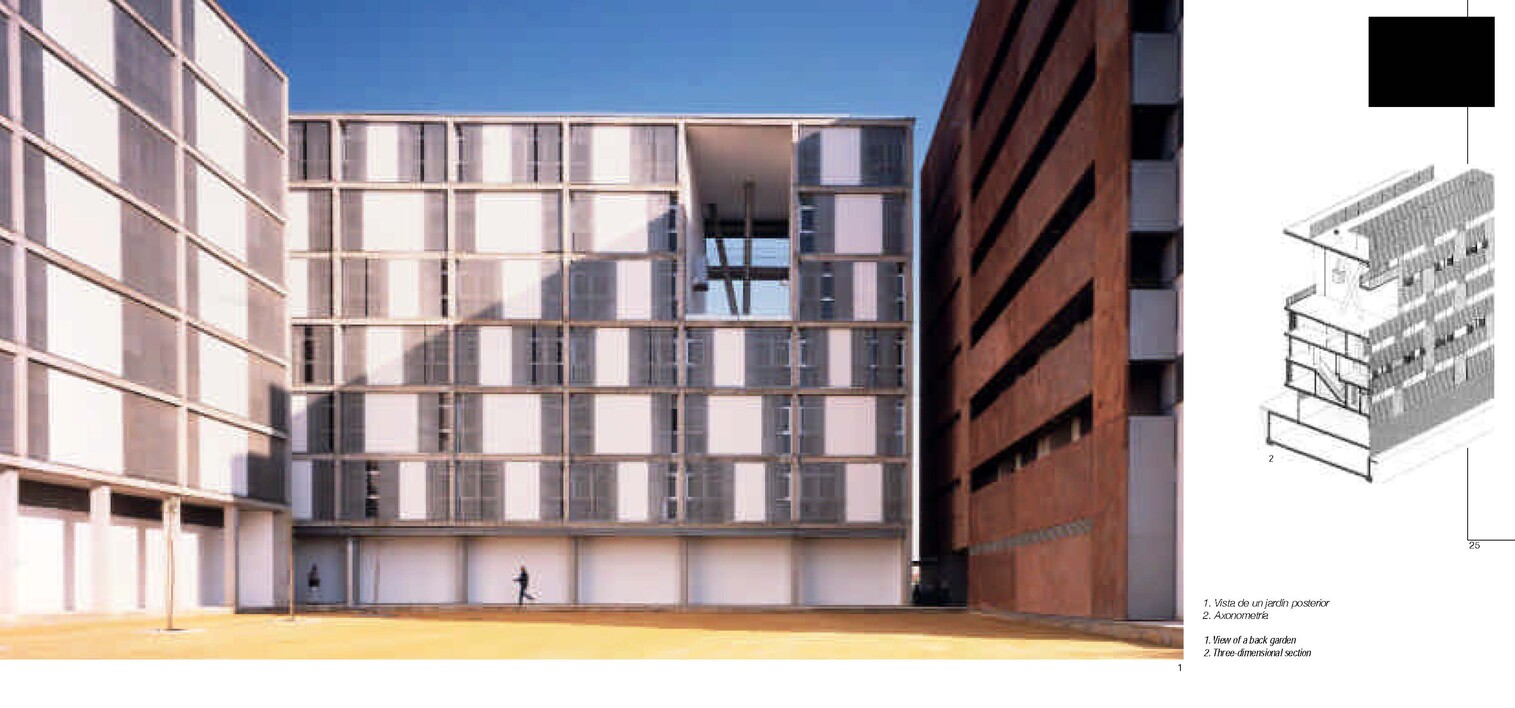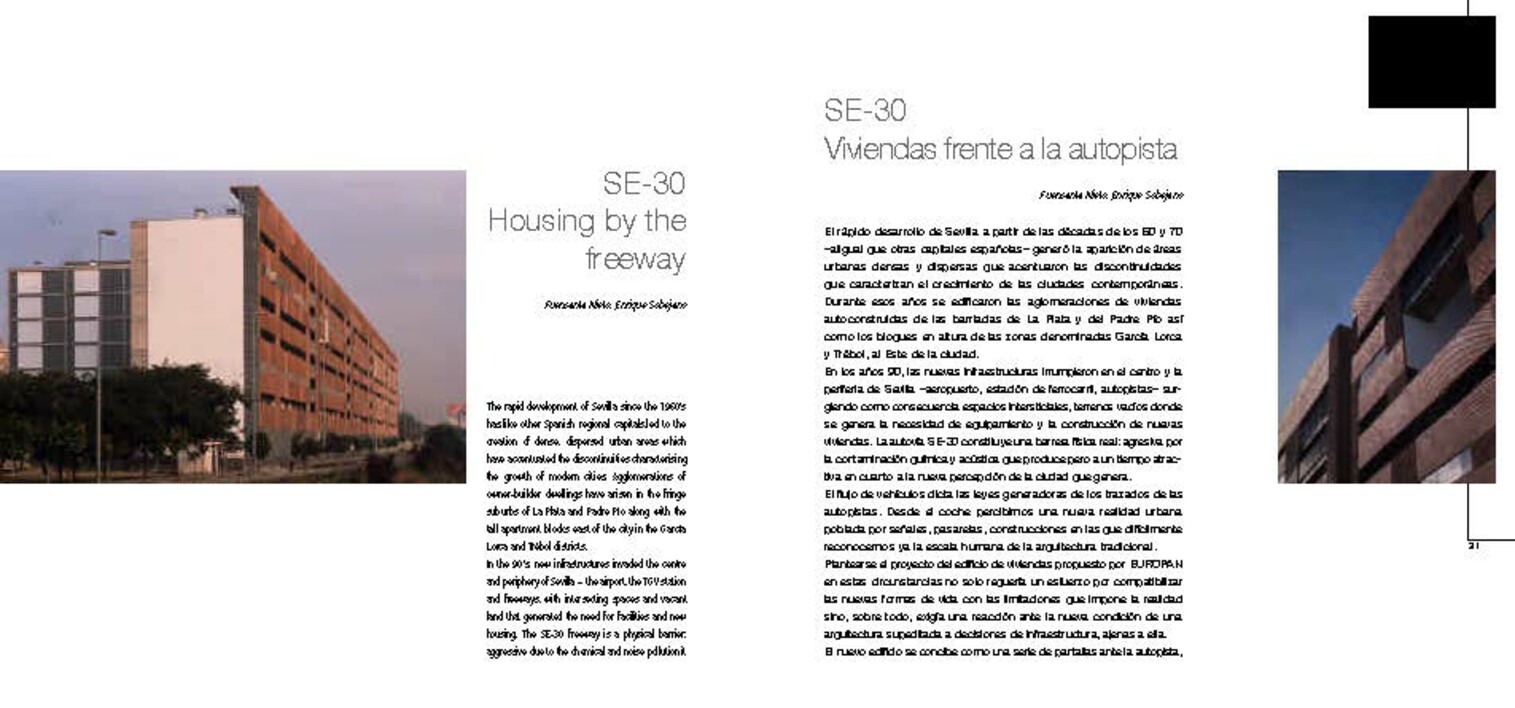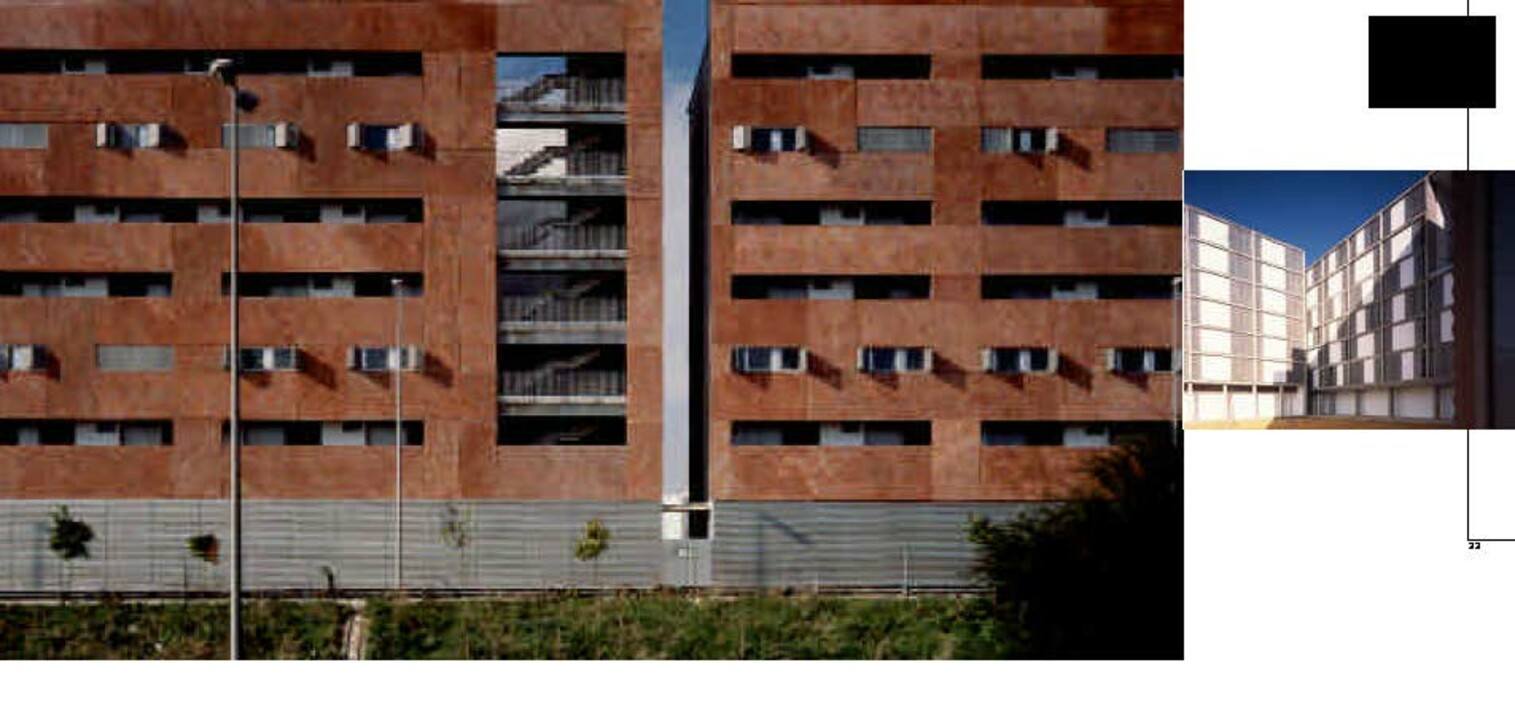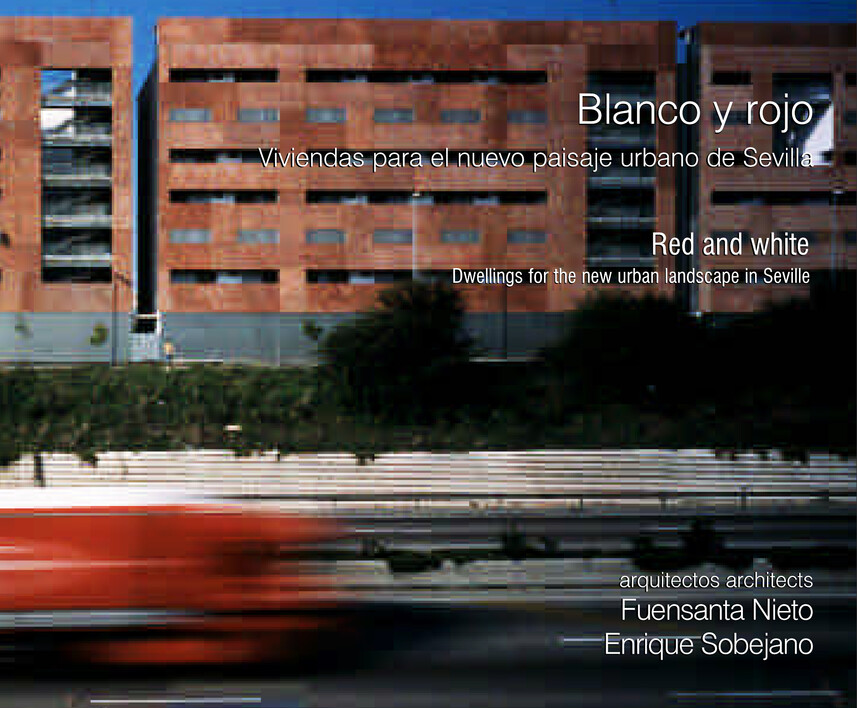 White and red, dwelling for the new urban landscape in Seville
Monograph No.20
114 duplex, 60 dwellings per floor, garages, store rooms
and 3 premises, Autoposita SE-30, Palmete, Sevilla (ES)
Architects: Fuensanta Nieto and Enrique Sobejano
Client: Empresa Publica del Suelo de Andalucia

Land alongside a road or rail infrastructure must be developed in order to anchor transport networks to the city. Architects Nieto and Sobejano have met this challenge in Sevilla, on a site adjacent to the ring road built on the edge of the city for the 1992 World Fair. Their project – a winning entry in the Europan 4 competition – has been completed as planned. They have designed a dense but spacious "wall of housing" on the edge of the ring road, offering a strong new urban symbol to motorists coming into the city.
The façade overlooking the ring road, comprising five screens in red striated concrete, houses the walkways and service areas and acts as a soundproofing buffer for the housing.
On the city side, the apartments are laid out around inner courtyards. Light is filtered through metal sliding shutters which punctuate the white walls and evoke the façades of the old city centre.
The text includes an essay on the project's qualities by critic Victor Perez Escolano and a presentation of their work by the architects.