n°26 - Mulhouse (FR) - E5
Edited by Europan
64 pages
December 2010
Format 15,5x17cm
Public price: €6.00 (Postage not included)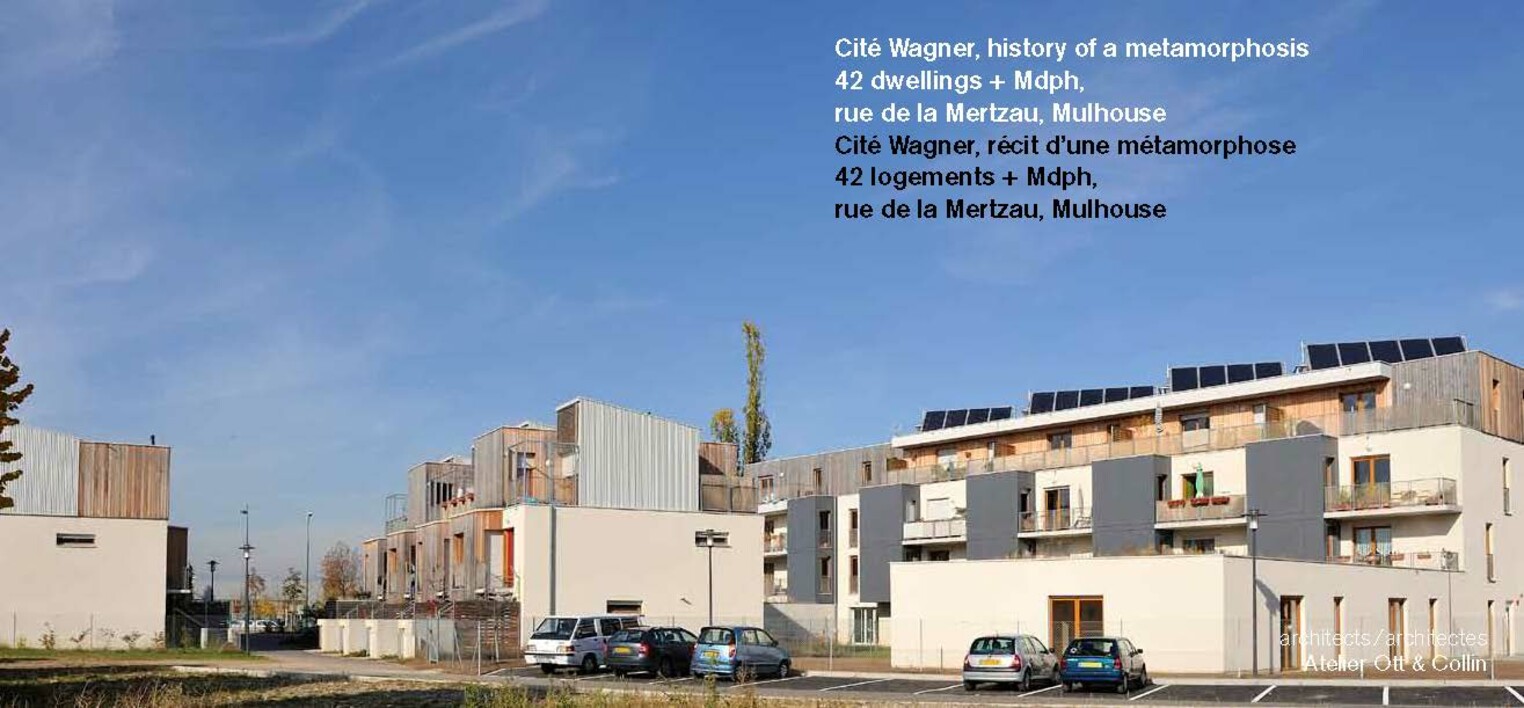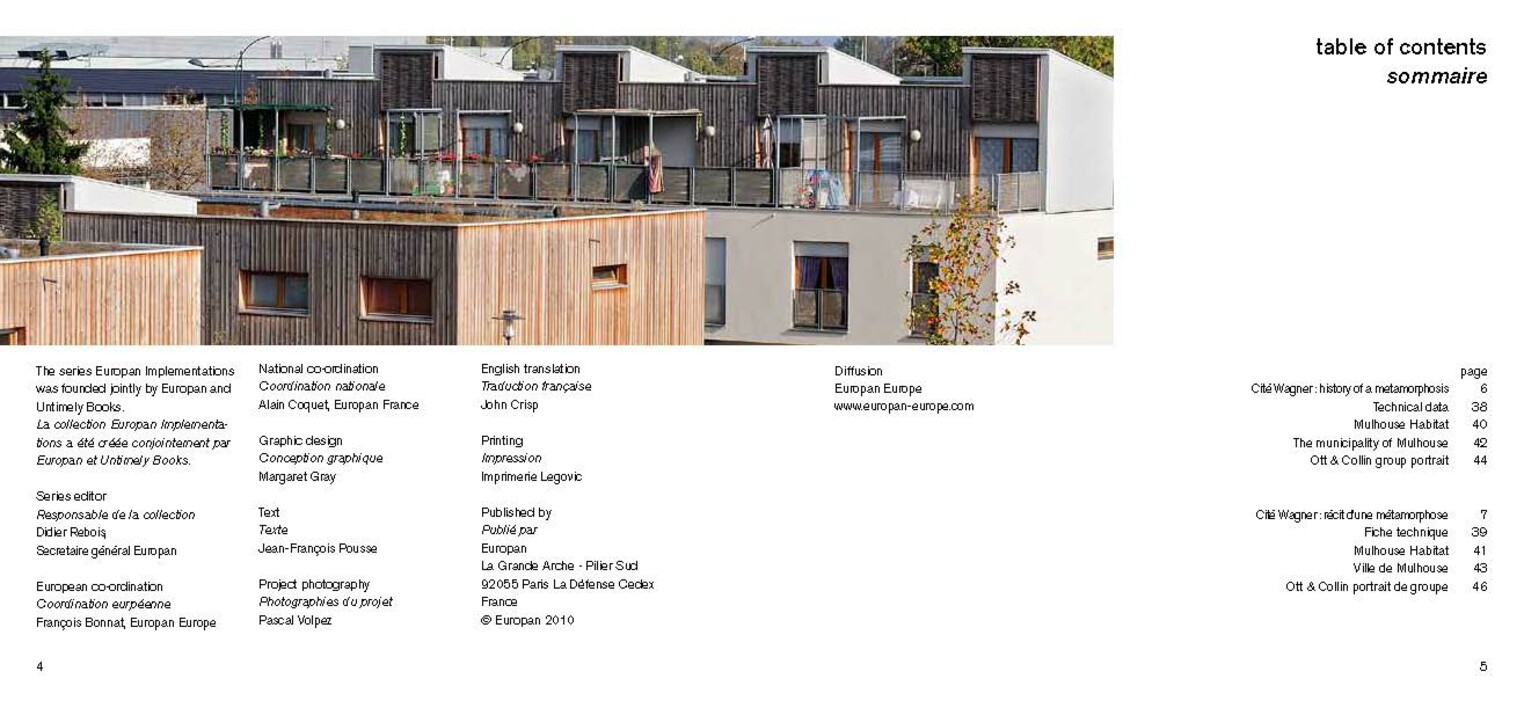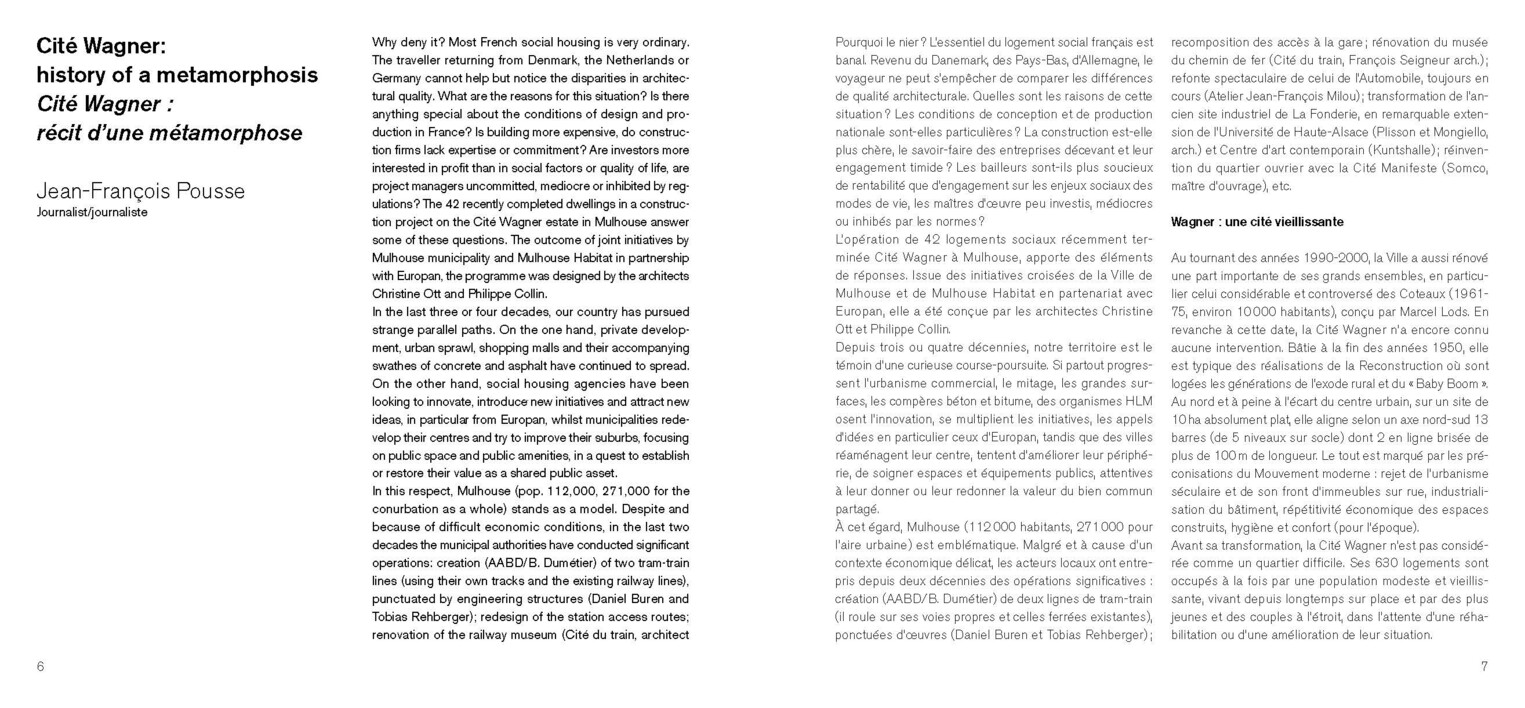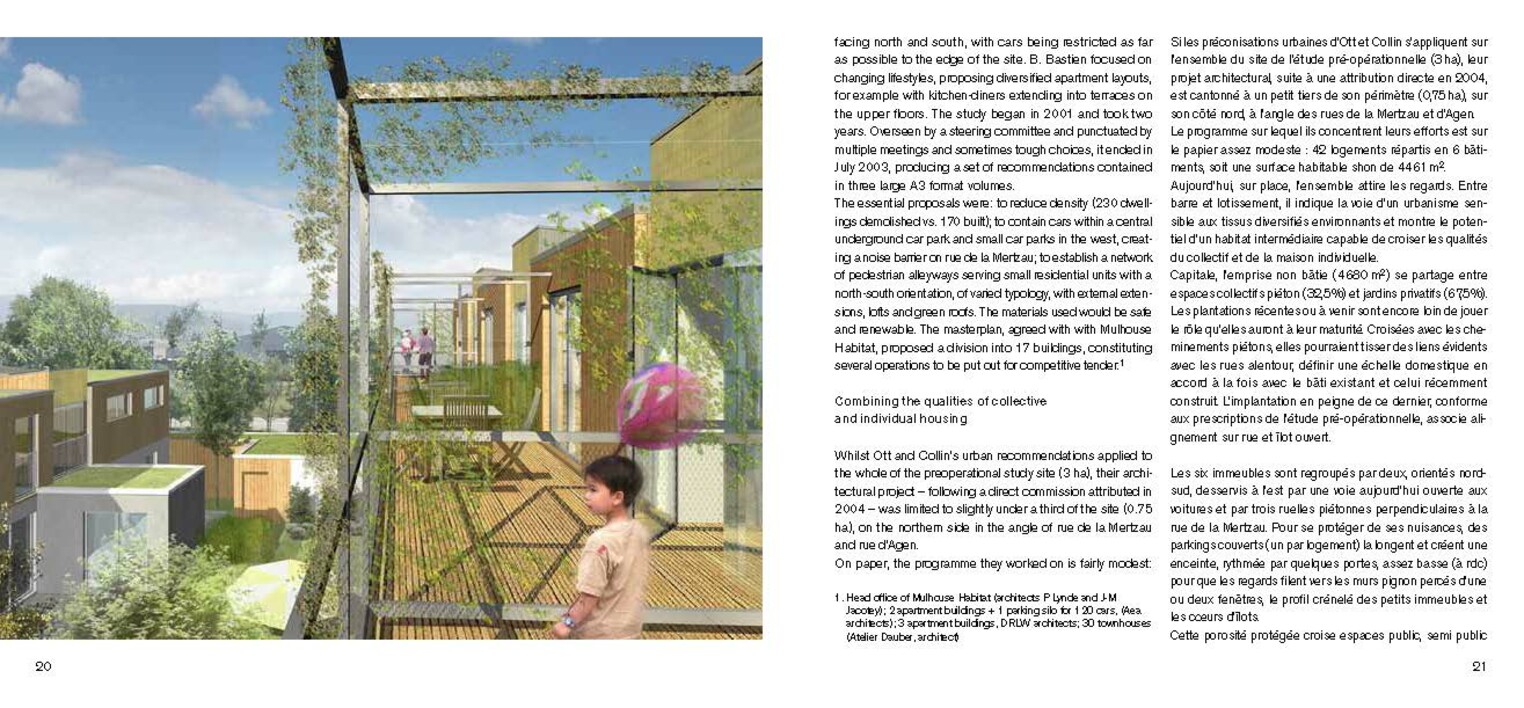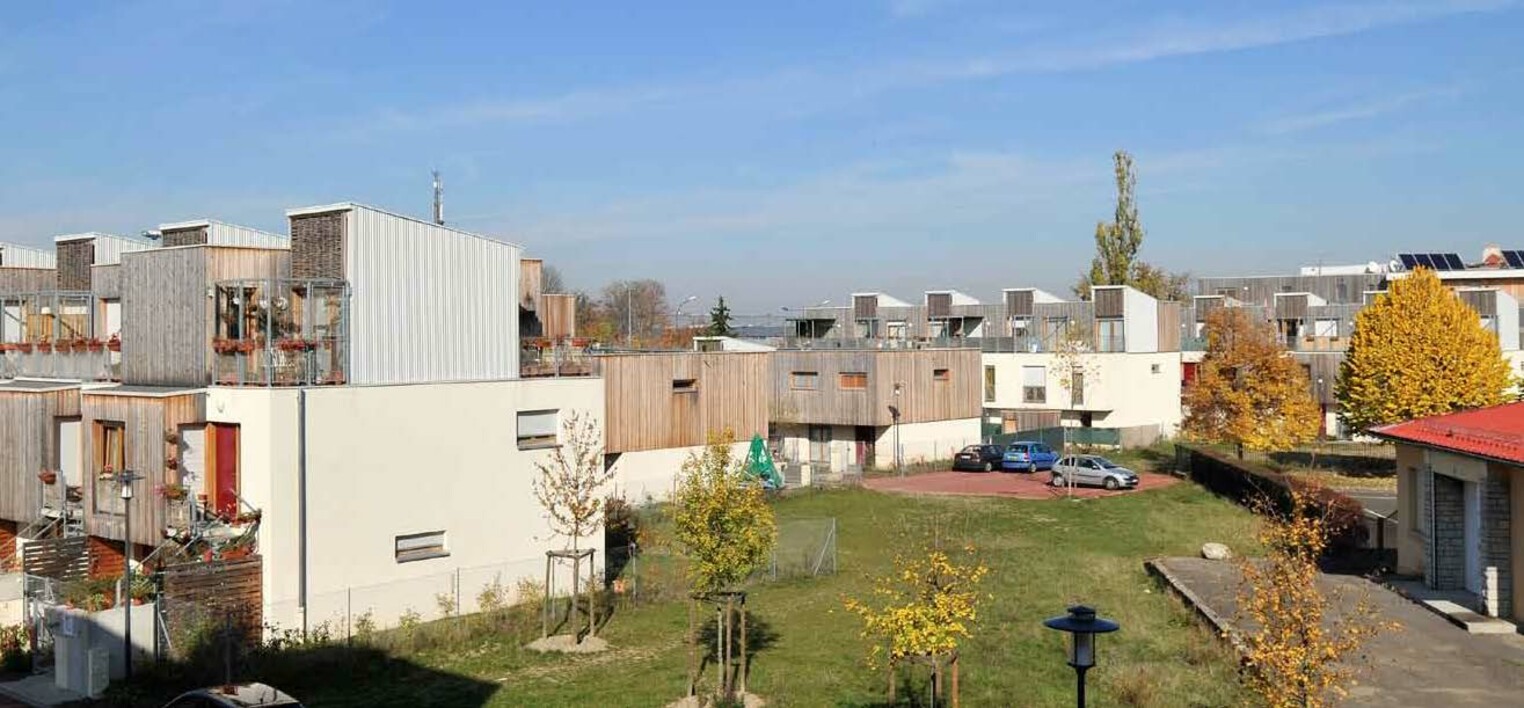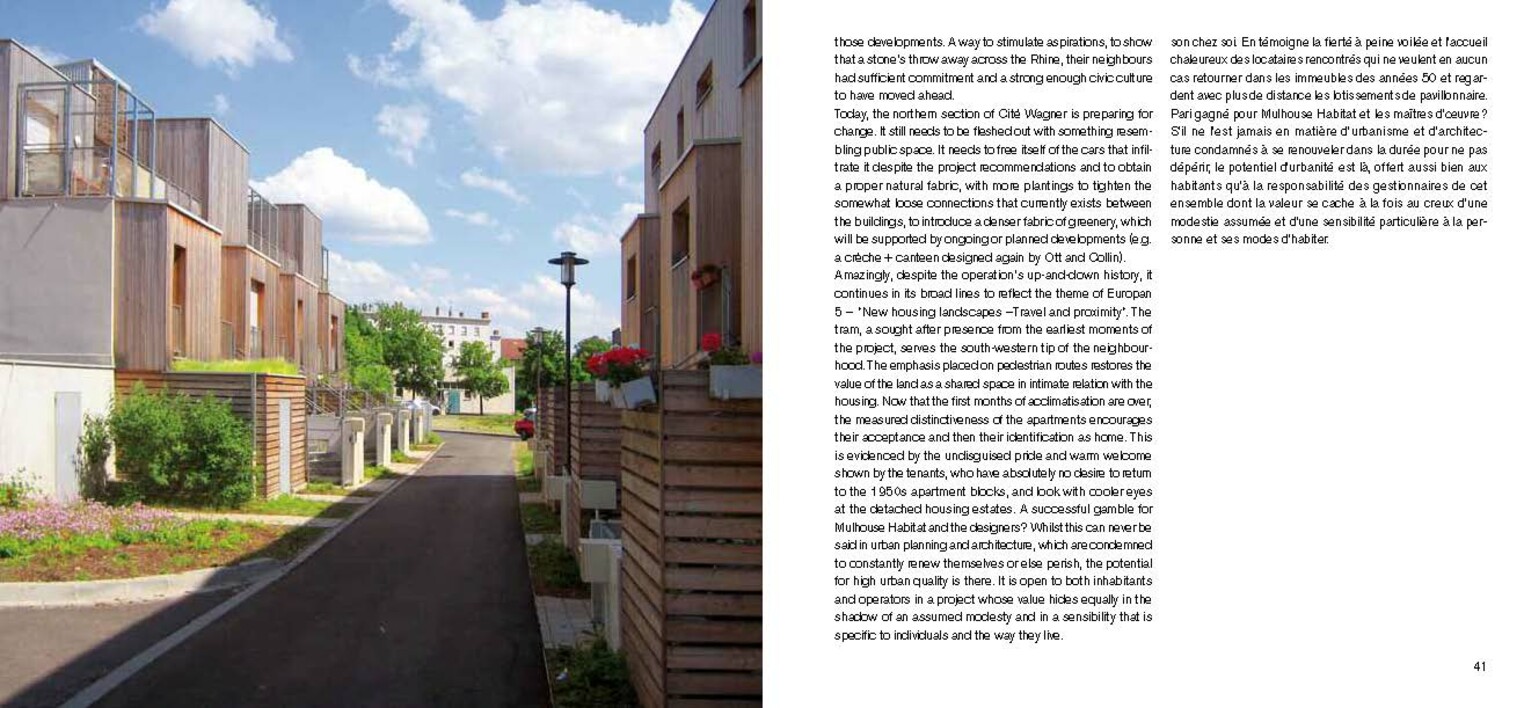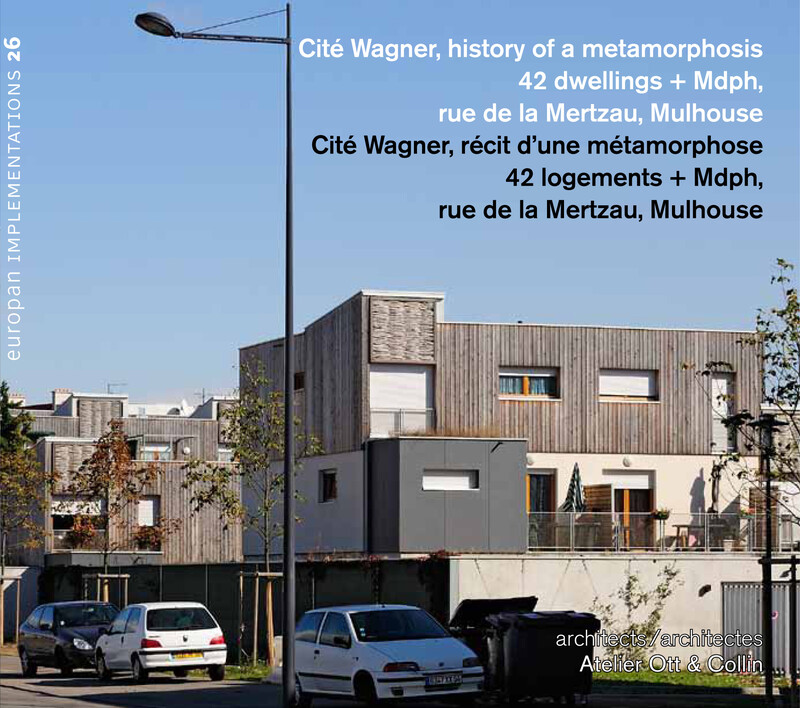 Cité Wagner, history of a metamorphosis
Monograph No.26
42 housing units + Mdph,
rue de la Mertzau, Mulhouse (FR)
Architects: Atelier Ott & Collin
Clients: City of Mulhouse, Mulhouse Habitat
How to renovate a housing estate district in an innovative way? How to create density while developing urban intensity? How to link this district to the city?
The architects Christine Ott and Philippe Collin, winners of Europan 5 in Mulhouse (FR), propose on the competition site, closed to the implementation's one, a project that looks at much more than the competition site, encouraging a global approach to urban priorities in order to produce an overall synergy and not to separate habitat from its context.
The competition project could not be implemented on the proposed site, so the team present it to the Municipality and Mulhouse Habitat, which worked on one way or another on the Cité Wagner district. The Municipality decides to launch a scoping contract for the whole of Cité Wagner, to establish a development and requalification strategy for the existing 13 blocks but also for the district as a whole. Ott and Collin were then given the task of a preoperational study on an area restricted to the north-western edge of the site, to define an urban project and specifications to be used as a basis for project management contracts for the different lots.
The project implemented by the team proposes to built set back like teeth on a comb of the busy road at the north of the site, restricts cars as far as possible to the edge of the site and prioritizes a network of pedestrian alleyways serving small residential units. Ott and Collin, associated for the implementation step with a sociologist Bernard Bastien, propose diversified apartment layouts and varied typology with external extensions, lofts and green roofs. The materials used would be safe and renewable.