Intertwining Fagerstrand
Fagerstrand (NO) - Mention spéciale

PORTRAIT D'ÉQUIPE
INTERVIEW
Cliquer sur les images pour agrandir
1. How did you form the team for the competition?
We met each other at Vandkunsten Architects, where we have worked together on several projects. When Europan 16 was launched, we were working for different offices in Copenhagen, and Maria was on maternity leave. We read about Fagerstrand, and we found the site so interesting, that we had to make a proposal for it! We had workshops at Marias apartment and worked on the project during evenings and weekends (and even during the baby's naps).

2. How do you define the main issue of your project, and how did you answer on this session main topic, Living cities?
Our vision is to cross connect the commercial center, nature and the sea side, so that the city's qualities can synergize from each other. By creating new meeting points and connections between harbour, nature and center, the city will feel, flow and grow as one. By using the existing DNA "an industrial harbour", a commercial center and a bio diverse nature we make new and stronger meetings between what is already there. A harbour connection, a Nature connection, a commercial connection, and a cultural connection will bind the city together. Nature will be present everywhere in Fagerstrand and binding it all together.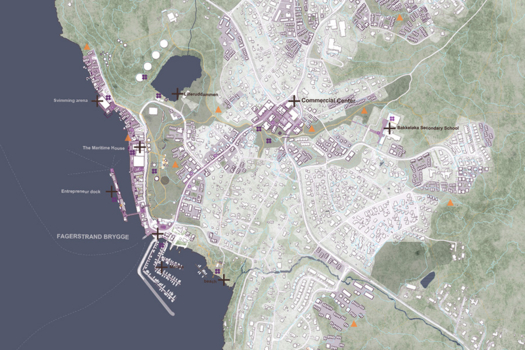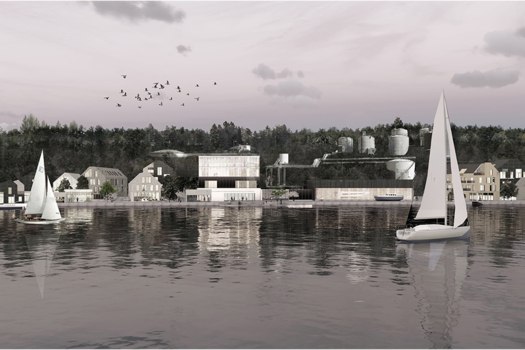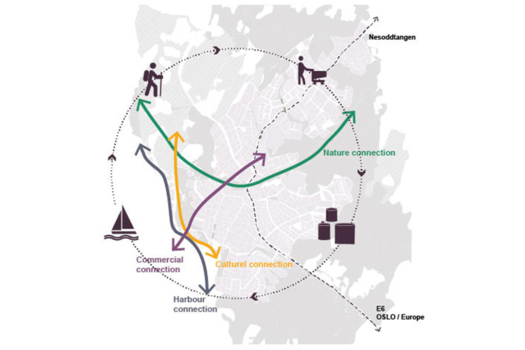 3. How did the issues on metabolic and inclusive vitalities and the questions raised by the site mutation meet?
By the sea the disused industrial site gives the city a new opportunity to reclaim the water, both in terms of settlement but also in terms of nature reclaiming the land. We saw great potential in Fagerstrand and the "left over" industry and surrounding areas. We believe that instead of sprawling more, one can densify in the already existing build mass. Seeking to affect nature in the least way possible.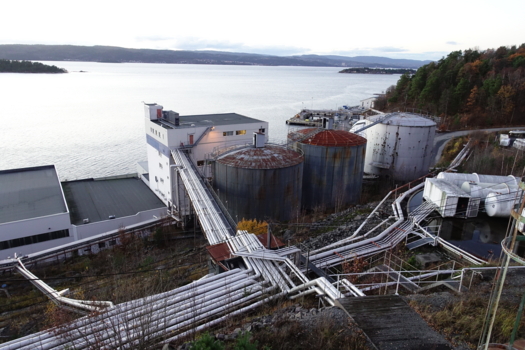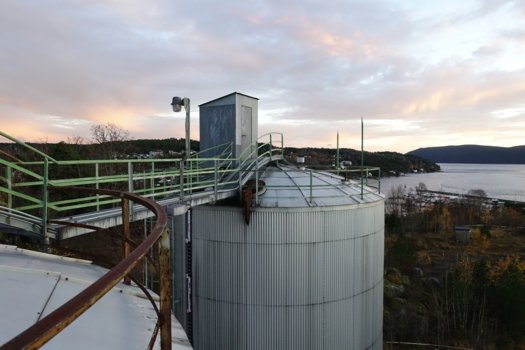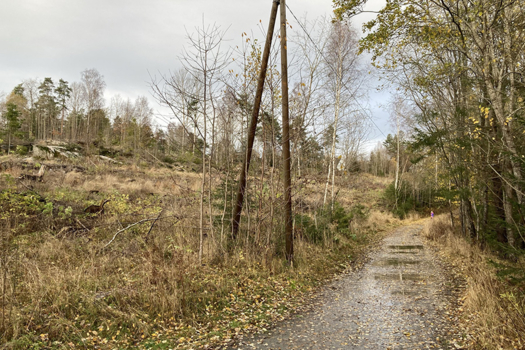 4. Have you treated this issue previously? What were the reference projects that inspired yours?
In your previous projects, both collaborating and in your separate architecture firms, we have worked on making inclusive cities where people have an opportunity to meet and interact while having their own private space at the same time. We believe that cities benefit greatly from this cocreation. We were inspired by the urban development of areas like the Ruhr Area and how previous industry makes room for new inhabitants. But also projects we have worked on together like the development of Ribe, and old cast iron production site which was transformed into a new residential area or Daumstrasse Berlin, a new housing area relating to the waterfront.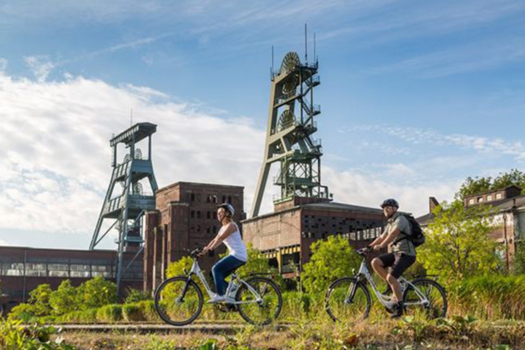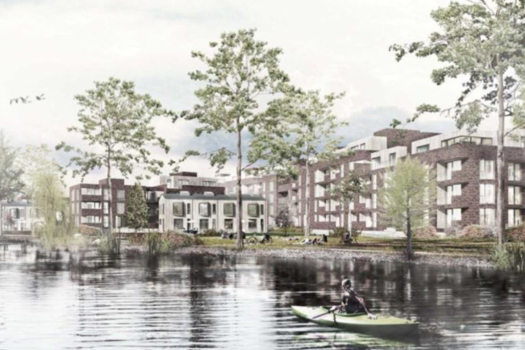 5. Urban-architectural projects like the ones in Europan can only be implemented together with the actors through a negotiated process and in time. How did you consider this issue in your project?
Projects like Europan can point out a direction and offer ways of densifying the city. But it is very important that the projects leave room for the inhabitants to adopt the spaces and help define them. In this way the architecture is shared by the users and not dictated by the architects.

6. Is it the first time you have been awarded a prize at Europan? How could this help you in your professional career?
It is the first time we as a team have been awarded a prize at Europan. Maria won 1.price at Europan 13 in Ørsta. It has been a unique opportunity for us to work on our own and shape a project as a team. We have enjoyed the process, and it will not be the last time that we work together as a team for a competition!

IDENTITÉ DE L'ÉQUIPE
Agence : -
Fonction : architecture, urbanisme
Âge moyen des associés : 33 ans