An Atlas of Rituals
Bitonto (IT) - Mentionné

Carlos Zarco Sanz, Zuhal Kol, Berna Yaylali, Zeynep Kuheylan, Ozan sen
DONNÉES DE L'ÉQUIPE
Associés : Carlos Zarco Sanz (ES), Zuhal Kol (TR) – architectes urbanistes
Collaborateurs : Berna Yaylali (TR) – architecte paysagiste, Zeynep Kuheylan (TR) – architecte, Ozan Sen (TR) – architecte urbaniste
openact
Calle Sagasta 23
28004 Madrid / Istanbul
info@openact.eu / www.openact.eu
PORTRAIT D'ÉQUIPE
VIDEO (par l'équipe)
INTERVIEW
Cliquer sur les images pour agrandir
1. How did you form the team for the competition?
Zuhal and I have been leading openact for more than seven years now, and we feel grateful to count with a team of truly talented architects, landscape architects and urbanists. It was a great experience one more time to take part in the competition.

2. How do you define the main issue of your project, and how did you answer on this session main topic, Living cities?
Interpreting the connection between heritage and nature through exploring Olive Tree's existence in Bitonto, the project proposes a 'process-driven' design approach, and probes instigating a new form of "connectedness" through a framework that revolves around the cyclical rituals of olive to enable dynamic coexistence of socio-ecological/cultural/economic mutations. All layers of connectivity and all rituals are harmonized with each other through the processes of olive; and within this multilayered framework, the layers of connection become trails of rituals while the squares, stations of these rituals.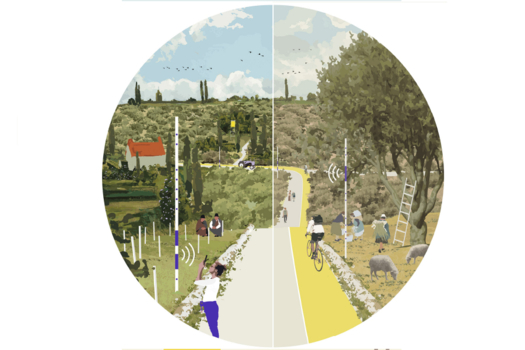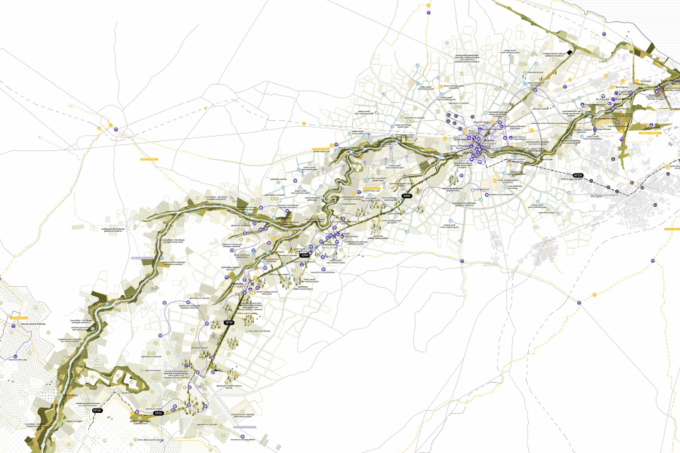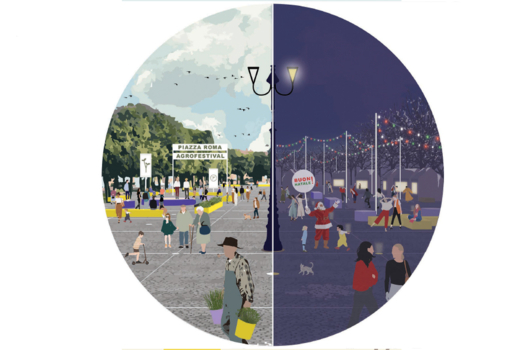 3. How did the issues on metabolic and inclusive vitalities and the questions raised by the site mutation meet?
Each process both literally and metaphorically suggests events, activities and implementations (rituals) that originate from the essence of the particular moments in the cultivation cycle. The moment of pollination, for instance, both enables the flowering of the tree and the seasonal events for the pollination of ideas; the time of the harvest, not only an occasion of collecting the produce, but also a period when public crowdsourcing or voting results; the rejuvenation and dormancy period, a time of repair for the olive tree and also, a term to collaborate in the ecosystem restoration of the natural reserves.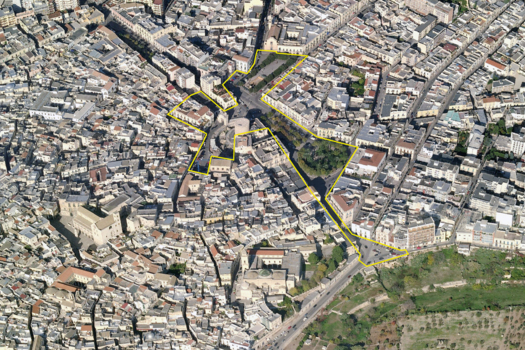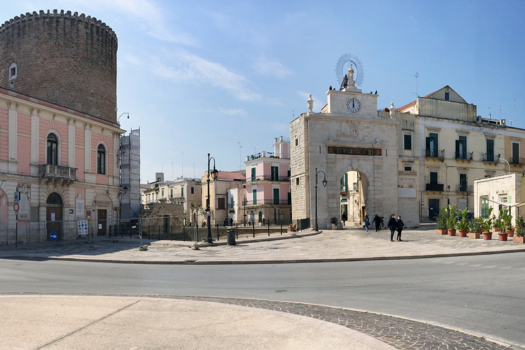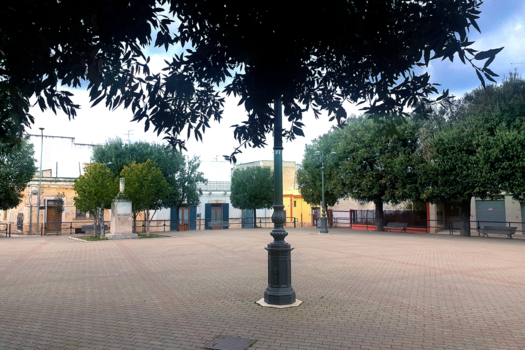 4. Have you treated this issue previously? What were the reference projects that inspired yours?
Yes, as a design practice that operates within the fields of architecture, landscape and urbanism, we envision and promote the design of open-ended systems as the basis for adaptable, flexible and organic infrastructures, across a multitude of scales that support and promote contemporary urban life.

5. Urban-architectural projects like the ones in Europan can only be implemented together with the actors through a negotiated process and in time. How did you consider this issue in your project?
Offering a distributed information system to provide active ecological monitoring interfaces to self-organization tools, urban circulation to event calendars, the adoption of the digital communication layer consolidates more empirically-based human & nature centered design aiming to cancel distances, promote its locality via global mediums and to achieve participatory, transparent and dynamic future for Bitonto and its hamlets.

6. Is it the first time you have been awarded a prize at Europan? How could this help you in your professional career?
Actually, this is the fourth time we are awarded in Europan (E13 Croatia, E13 Netherlands, E16 Italy and E16 Spain). Since the beginning of our career, Europan has been a great platform to develop and realize new ideas, our implemented project of E13 in Zagreb "Sava Activities" it's a great example.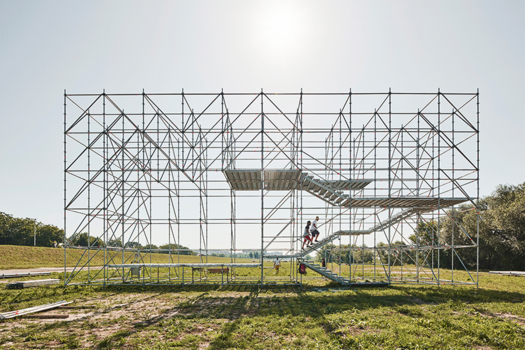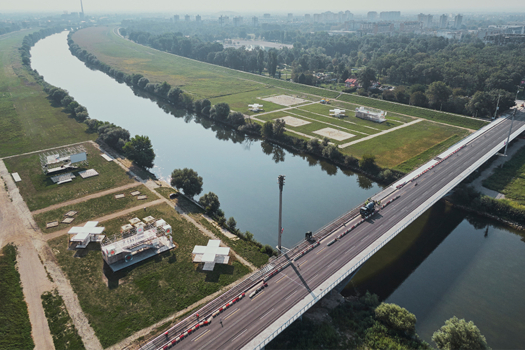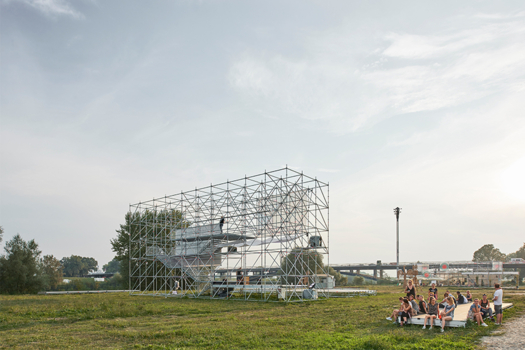 IDENTITÉ DE L'ÉQUIPE
Agence : Openact
Fonction : architecture, urbanisme, paysagiste
Âge moyen des associés : 29 ans

Has your team, together or separately, already conceived or implemented some projects and/or won any competition? if yes, which ones?
Yes, in addition to commissioned projects our team has won several awards in National and International competitions that resulted in completed and ongoing implementations including Europan 13 in Zagreb, Bandirma Design Park Int. Competition in Turkey, Morača Riverfront Int. Competition in Montenegro and the latest Buyukada Phaeton Square Competition in Turkey.

Does your team share a common workplace? if yes, give us a short description:
Since the start of the pandemic our office has switch to a digital environment, and we have team members in Spain, Turkey and USA.