DONNÉES DE L'ÉQUIPE
Représentante de l'équipe : Vania Collazo (ES) – architecte ; Associé : Victor Romero (ES) – architecte ; Collaborateur : Juan Baron (ES) – étudiant en architecture
+34 617661629 – rocoarchitects@gmail.com – rocoarchitects.com
Voir la liste complète des portraits ici
Voir la page du site ici


V. Romero, V. Collazo

INTERVIEW (en anglais)
1. How did you form the team for the competition?
We did together our university years. At the beginning of our professional career, we thought that it will be a good idea to do an architecture competition and decided that Europan 15 was the best one to introduce ourselves.


2. How do you define the main issue of your project, and how did you answer on this session main topic: the place of productive activities within the city?
CARSID has become a void in the urban context. However, its industrial architecture is already part of the urban landscape.
As we were acquiring knowledge about the site and the specific conditions, due to the historical use of the site as a charcoal mine, the main subject became the recovery of the complex, giving back all the harm done through decades, and minimising our architectural footprint using the existing buildings.
We return this field to the city creating a link between the neighbourhoods and creating a productive park that works as a water treatment plant, giving back to the river and nature their relevance. To organize the space, we ordered as acts in a theatre play, where the viewer goes discovering every part through exploration.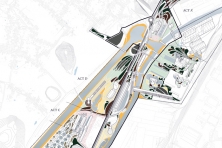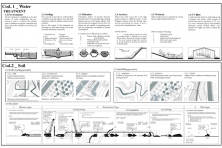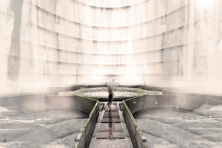 3. How did this issue and the questions raised by the site mutation meet?
We were aware from the beginning that our site's main problem was its relation with the surroundings and inside, having a complex solution due to the multiple types of boundaries (the river, train tracks and main traffic roads, existing factories…). This became one of the biggest challenges through the whole process.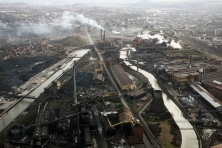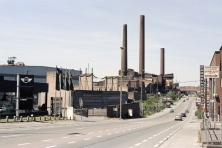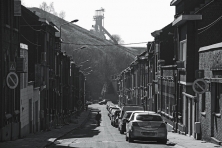 4. Have you treated this issue previously? What were the reference projects that inspired yours?
We have been studying the water and soil procedures used in this project theoretically. As a consequence, there are several references for this fields of study, most of them are theoretical projects and published articles. Due to the similar characteristics, Duisburg Nord Park was one of our major references.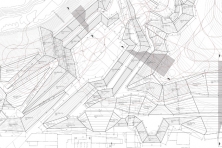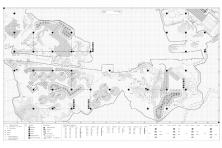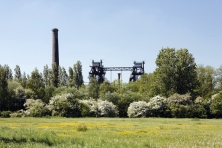 5. Urban-architectural projects like the ones in Europan can only be implemented together with the actors through a negotiated process and in time. How did you consider this issue in your project?
In our brief from the site, it was clear the chronogram that they wanted to apply to this specific project. It was essential for us to make something that we believe was the most ecologic, budget controlled and achievable in time.


6. Is it the first time you have been awarded a prize at Europan? How could this help you in your professional career?
It's the first time we have been awarded at Europan (hope is not the last). We hope this special mention give us some visibility and the confidence to keep trying to do our best.
TEAM IDENTITY
Office: /
Functions: Architecture
Average age of the associates: 29 years old
Has your team, together or separately, already conceived or implemented some projects and/or won any competition? If yes, which ones?
No