Eco-hub Raismes
La Porte du Hainaut (FR) - Mentionné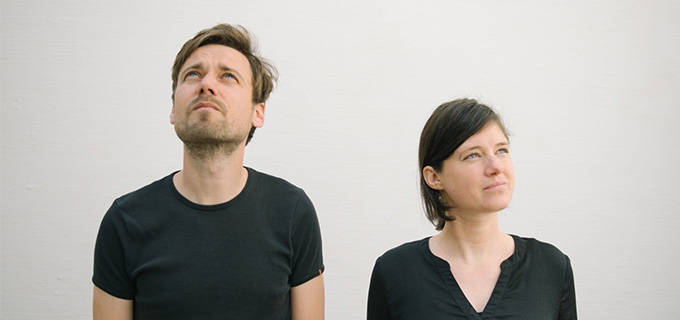 DONNÉES DE L'ÉQUIPE
Associés : Björn Bracke (BE), Joke Vande Maele (BE) – paysagistes
Collaborateur : Natan Van Loon (BE) – paysagiste
Kollektif Landscape
Onderbergen 4D 9000 Gent
info@kollektif.be / kollektif.be
TEAM PORTRAIT
VIDEO (by the team)
INTERVIEW
Click on the images to enlarge
1. How did you form the team for the competition?
The team corresponds with the members of our office Kollektif landscape that we launched during the competition.

2. How do you define the main issue of your project, and how did you answer on this session main topic, Living cities?
We tried to understand the spatial challenges for the project site in the context of the larger socio-economic dynamic of the mining area. We approached the topic 'living cities' as the multiple relations that the habitants and users of the region maintain with the natural elements (forests, river valley, meadows, etc.).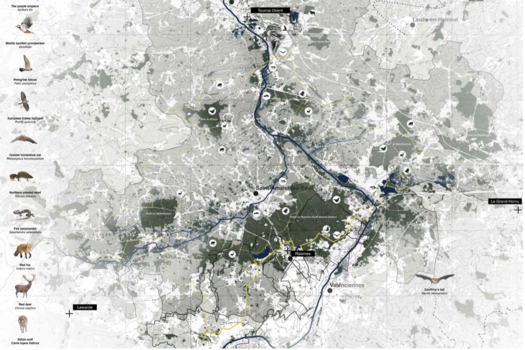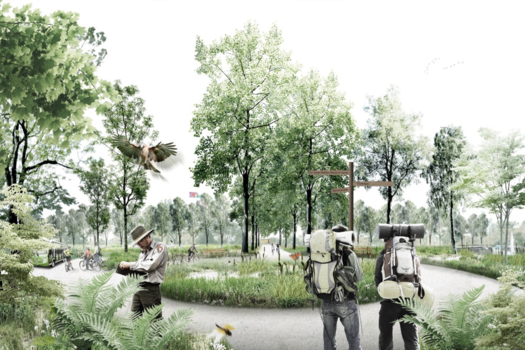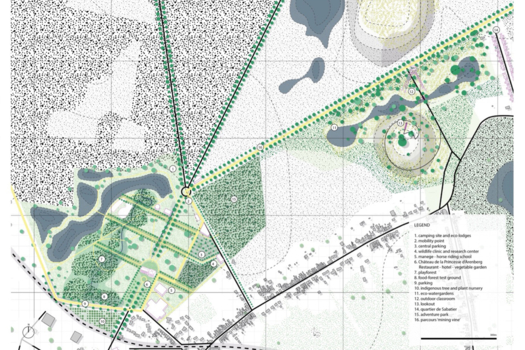 3. How did the issues on metabolic and inclusive vitalities and the questions raised by the site mutation meet?
We started our project with an ecological vision for the larger region, building on the unique nature reserves that exist along the French-Belgian border. This concept for a 'large European wildlife area' informed the (design) interventions for the recreation area in Raismes. The project site becomes a new gateway for the region, implementing new concepts of ecological and sustainable tourism and recreation.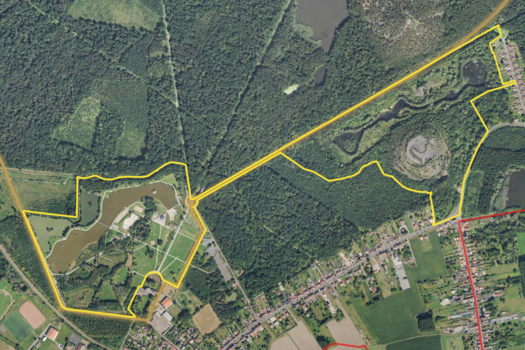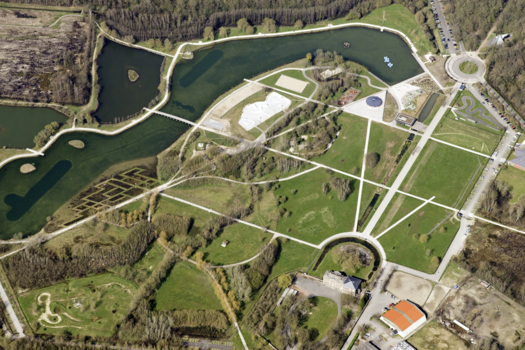 4. Have you treated this issue previously? What were the reference projects that inspired yours?
In our projects we often try to tackle problems related to biodiversity loss. We experiment with landscape concepts that allow a better integration of local plant and animal communities. We are also involved in research on urban wildlife in the Brussels capital region.

5. Urban-architectural projects like the ones in Europan can only be implemented together with the actors through a negotiated process and in time. How did you consider this issue in your project?
Large scale visions and strategies imply the collaboration of many public, societal and private parties. We tried to translate our vision in very simple concepts that can function as a common framework for the actors involved.

6. Is it the first time you have been awarded a prize at Europan? How could this help you in your professional career?
This is the first time we compete in the Europan competition. The competition and award helped us to develop our ideas and engage with a site in a foreign country. The meetings with other candidates and site stakeholders were very useful and interesting for our professional and personal development.

TEAM IDENTITY
Office: Kollektif landscape
Function: paysage, architecture
Average age of the associates: 33 years old

Has your team, together or separately, already conceived or implemented some projects and/or won any competition? if yes, which ones?
Yes. Flagey square Brussels, Floraliën expo garden Gent.