Good Morning City !
Graz (AT) - Mention Spéciale
DONNÉES DE L'ÉQUIPE
Représentante d'équipe: Natalia Vera Vigaray (ES) – architecte Associés: Paxti Martin (ES), Tijn Van de Wijdeven (NL) – architectes
Pitak Court, Sathorn soi 1, 10120 Bangkok (TH)
+66 989670431 – atofficeshophouse@gmail.com – office-shophouse.com
Voir la liste complète des portraits ici
Voir la page du site ici


P. Martin, N. Vera Vigaray & T. Van de Wijdeven
INTERVIEW
Cliquer sur les images pour les agrandir
1. How did you form the team for the competition?
We have been studying and teaching intensively together since a few years at the International School of Design and Architecture (INDA) in Bangkok. The unique format of this school allows for ongoing experimentation and deep involvement within the development of its discourse. During this period, we have shared a mutual interest in topics which relate to dynamic characteristics of urbanism along notions of commonality, living, and production. Aside of our collaboration in school, we seek to test our ideas outside the academic realm and considered this Europan edition an excellent opportunity.


2. How do you define the main issue of your project, and how did you answer on this session main topic: the place of productive activities within the city?
We are interested in projects that relate to the city. For us, design is not specific to a single discipline, scale, or end product, but the process of urbanisation itself. At the same time, productive labor for us is inherent to the production of space. This synergy between urbanisation (thus design) and the productive city is manifested in the block, which is meant to offer qualities along an incremental set of scales and priorities. We have attempted to signify the locality of the neighbourhood through intimate shared and individual spaces in the centre of each block. In contrast, the continuity of movement and experience is very much embedded along the street itself.
3. How did this issue and the questions raised by the site mutation meet?
Firstly, we felt that the potentials mentioned above must be understood as a synergy between site and stakeholders involved. In this sense we were less interested in proposing the block and street as a finite form, but to see it as a framework for ongoing negotiations between municipality, industry, neighbours, and consultants. Furthermore, we very much embrace a future of increased density and intensification along different degrees of (in)tangible, (un)intentional, and (im)permanent qualities.


4. Have you treated this issue previously? What were the reference projects that inspired yours?
We have been inspired both by the notions of dynamism and street culture in Bangkok, our current home. Of course we are aware that these characteristics are specific to cultural and climatic phenomena, yet we feel there is an interesting precedent concerning the inclusive nature of common space in the city. Secondly, we wanted to seek for an element which both defines a critical component to urban development and is fundamentally rooted within the city of Graz in its present and historic form. Therefore the typology of the 'Hof' for has offered inspiration to determine strategic limits and connections within our proposal.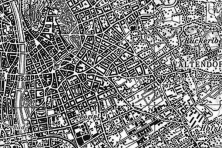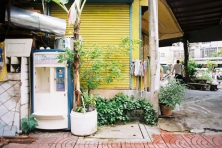 5. Urban-architectural projects like the ones in Europan can only be implemented together with the actors through a negotiated process and in time. How did you consider this issue in your project?
For us the quality of our proposal is not manifested in a final or perfect image but rather in the potentials of mutations and adaptations to future development. The project therefore must be understood as an operative entity, subject to a multitude of possible outcomes. It is here where the productive city manifests itself at the very core: through the collaborative efforts of urbanisation.


6. Is it the first time you have been awarded a prize at Europan? How could this help you in your professional career?
Each of us has been awarded and/or acknowledged in several previous editions. Europan offers a platform for critical reflection and design experimentation in reference to urbanity. The 'realism' of briefs, combined with the wide margins of exploration and innovation, allowed is a valuable asset to our careers. We would very much like to see further promotion of both the internationalisation (perhaps cross-European) of the organisation and an increased amount of regional and territorial competition briefs.