Industrial Re-evolution
Barcelona (ES) - Lauréat

DONNÉES DE L'ÉQUIPE
Représentant d'équipe : José Lacruz Vela (ES) – architecte

pepelacruzarch
c/Paris 56, Onda (12200), Castellon, Spain
www.pepelacruzarch.com
PORTRAIT D'ÉQUIPE
VIDEO (par l'équipe)
INTERVIEW
Cliquer sur les images pour agrandir
1. How did you form the team for the competition?
Due to my multiple experiences at internationally renowned offices and my professional license as an architect, I decided to tackle the competition by myself.
2. How do you define the main issue of your project, and how did you answer on this session main topic, Living cities?
The main challenges and objectives of this project are: connect and integrate the industrial area with the adjacent city through a series of public space and infrastructure interventions; renature the industrial estate, closer to its original condition as an environmental torrent; and ensure that Torrent de l'Estadella maintains its productive character, proposing a new hybrid-industrial building typology and generating points of reference for the city through icons.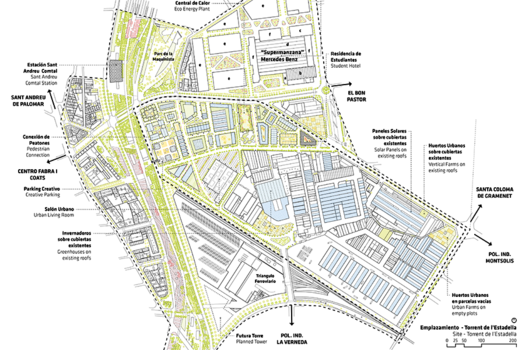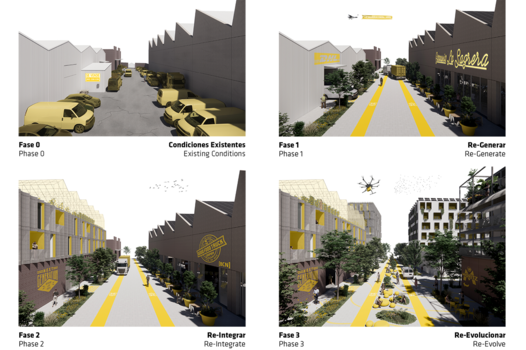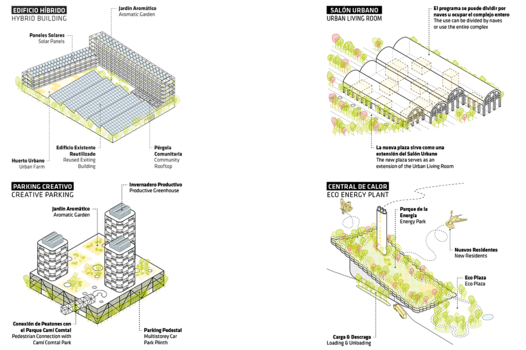 3. How did the issues on metabolic and inclusive vitalities and the questions raised by the site mutation meet?
The site currently acts as a barrier within the city, dividing the neighbourhoods of Sant Andreu de Palomar and El Bon Pastor. The industrial estate lacks sidewalks and public spaces, making it very difficult for pedestrians to cross. The site is dominated by excess parked vehicles both in the streets and alleyways. The area also contains multiple abandoned industrial buildings that could be repurposed temporarily while the rest of the area is redeveloped.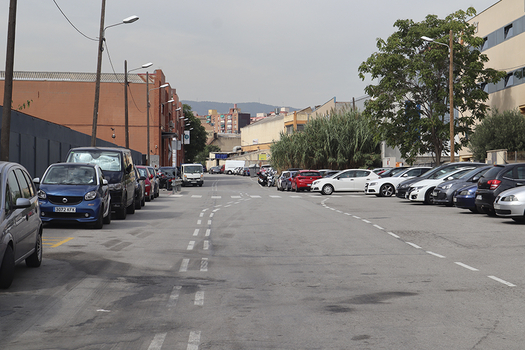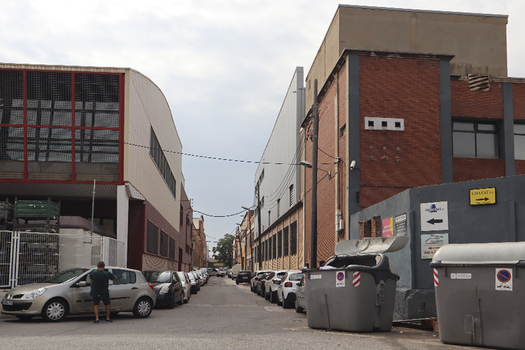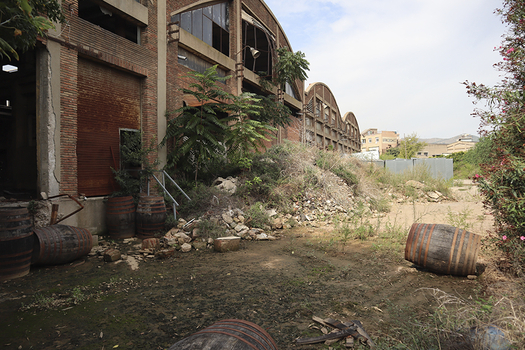 4. Have you treated this issue previously? What were the reference projects that inspired yours?
No, this is the first time I develop an industrial estate. Generally, I focus on rural/territorial developments which also have a metabolistic approach, although for this competition I decided to join an urban project in order to step away from my comfort zone. As a reference for this project, I didn't use urban projects, but rather a collection of infrastructural buildings being developed at the moment across Spain.
5. Urban-architectural projects like the ones in Europan can only be implemented together with the actors through a negotiated process and in time. How did you consider this issue in your project?
For this project, I decided not to be very utopic, but rather keep a visionary realistic approach. Even though I decided to be very creative on some parts of the design, the overall concepts are in my opinion quite straightforward and achievable. I decided to make an urban plan where all actors could be benefited: human users, animals, developers, politicians, existing industry...
6. Is it the first time you have been awarded a prize at Europan? How could this help you in your professional career?
This is the first time I participate in Europan, and hence the first time I am awarded a prize. I hope this prize allows me to gain some visibility within the architectural world, as well as helps me at a local level to be commissioned smaller projects.

IDENTITÉ DE L'ÉQUIPE
Agence : pepelacruzarch
Fonction : architecture
Âge moyen des associés : 25 ans
Has your team, together or separately, already conceived or implemented some projects and/or won any competition? if yes, which ones?
pepelacruzarch has been awarded the following prizes :
- Gaudí Architecture Prize International Award. Category: Industrial Building Award
- Prominent Mention Felix Candela Prize 2020
- Winner Arquia Scholarship Competition 2018 (Awarded by Eduardo Souto de Moura)