Kalmar: Protection, density and complexity
Kalmar (SE) – Lauréat
DONNÉES DE L'ÉQUIPE
Représentant d'équipe : Verónica Sánchez Carrera (ES) – architecte ; Associés : Indalecio Battles Abad (ES), Julia Font Moreno (ES), Beatriz Sendín Jimenez (ES) – architectes
c/ Juan de Urbieta, 10. local derecha, 28007 Madrid – España
+34 63 622 61 96 – infonundo@gmail.com
Voir la liste complète des portraits ici
Voir la page du site ici


I. Battles Abad, B. Sendín Jimenez, V. Sánchez Carrera et J. Font Moreno
INTERVIEW (en anglais)
1. How did you form the team for the competition?
n´UNDO is composed of a group of people united by the common interest of doing architecture from a different perspective, formalized in a powerful theoretical approach (based on no-construction, minimization, re-use and dismantling), and modes of action as a way of operating that theory. We are an open and flexible group, multidisciplinary, where each project is carried out among people who wish to participate to it.
We found in the Europan competition an ideal area for a n´UNDO approach, in order to assert Renouncement as a creative process. We selected Kalmar as a location where our way of doing architecture and urban planning fits perfectly with the requirements.
2. How do you define the main issue of your project, insisting on how you answered on this session main topic: adaptability and urban rhythms?
The proposal is based on the conservation of territory, committing on urban densification opposite to extensive town planning. Adaptation to the environment and the pre-existence, not on a formal level, but as an intervention strategy amid a finite resource as it is the territory, ensuring an urbanism from the respect of minimum impact and maximum diversity.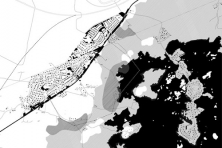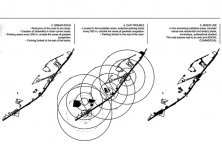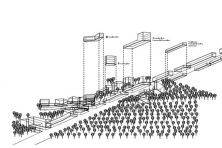 3. How did this issue and the questions raised by the site mutation meet?
The place is the thelos of the intervention, without it the approach of the project has no sense, as the adaptation of the principles of intervention n´UNDO to the relevant and necessary reality. The first decision of the proposal is not to build in the area of the wetland, highlighting the place and its environmental and cultural qualities.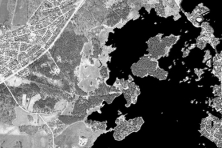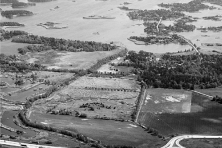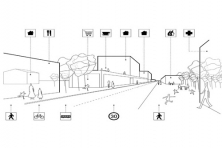 4. Have you already treated this issue previously and could you present some reference projects that inspired yours?
n´UNDO raises its projects from No-Construction, Minimization, Re-use, and Dismantling; we have presented different contests (both architectural and urban) from that approach. There are different projects and people that are reference for us, from Lao-Tse to John Cage, all dealing with renouncement and subtraction as a way to find the important, the pertinent and the necessary.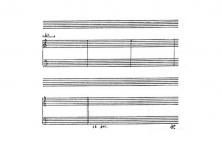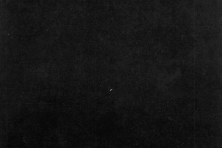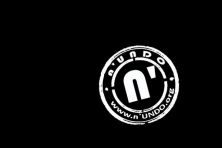 5. Today –within the era of an economic crisis and sustainability– the urban-architectural project should reconsider its production method in time; how did you integrate this issue in your project?
Time is a constant variable in all our proposals, and of course in this one also. Intervening with restraint means to do it without celerity. Urban processes –such one as the proposed in Kalmar– must be open, flexible and gradual. The imposition by different agents to view quick and colourful results should not drag the proper rhythms that cities need to be transformed. Creating city is as complex as the society that inhabits it, and people involved in the process should not be lead by promptness, relegating issues or needs less popular, but more important. The model of urban planning based on large localized investments, which has prevailed in this decade in different parts of Europe, is already demonstrating its failure. We should then, avoid following that same model. Architecture has to serve societies that inhabit them, improve the lives of people and do not become a spectacular facade of demonstration of power.
6. Is it the first time you have been awarded a prize at Europan? How could this help you in your professional career?
Yes, it is the first time we have won Europan. It was very encouraging to know that two different juries, in locations and issues as diverse as Kalmar (SE) and Don Benito (ES) selected our work based on a same approach, thus confirming the relevance of our theoretical basis and giving us the possibility of materializing our proposal, both at the territorial and landscape and at the urban level. The prestige and scope of the competition is a great opportunity to present the work that we have been developing in recent years.