Living Between the Lines
San Donà Venezia (IT) - Mention spéciale

PORTRAIT D'ÉQUIPE
INTERVIEW
Cliquer sur les images pour agrandir
1. How did you form the team for the competition?
We are two young architects, both based in London. We collaborated during university years and beginning of our professional carreer so it was natural to join forces again.

2. How do you define the main issue of your project, and how did you answer on this session main topic, Living cities?
The main objective is to find a clear and strong identity to the main bus station of San Dona' which will be transfered to a new location. There is a strong necessity to replace the original function of the site with a new vital hinge capable of offering an attractive program while maintaining an active site throughout the year. We believe our project connects to the idea of "Living cities" by understanding the needs of the contemporary city and promoting social economic and environmental values.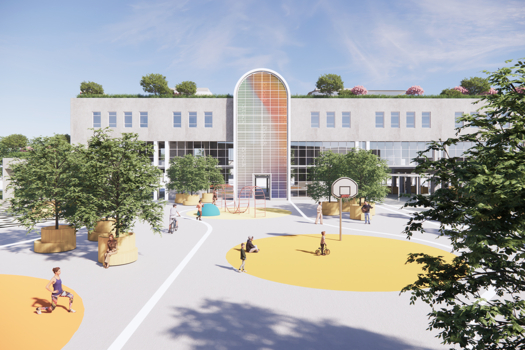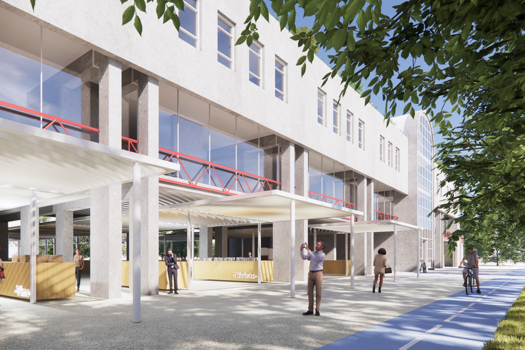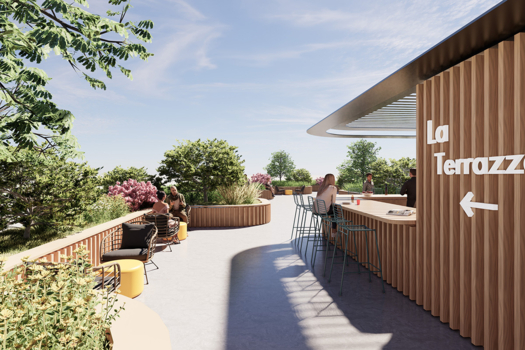 3. How did the issues on metabolic and inclusive vitalities and the questions raised by the site mutation meet?
The aim of the project is the reuse of the former station's building and its adjacent square. By reorganising the layout and integrating environmental strategies for each space, the architecture wants to minimise the environmental footprint by using renewal energy and implementing biophilia. Moreover, the reorganisation of the plaza promotes the accessibility for both residents and non-residents, green mobility, and proliferation of commercial activities.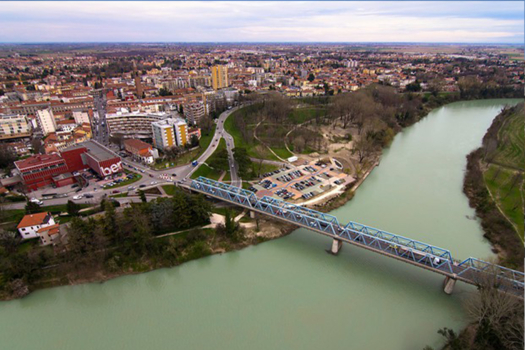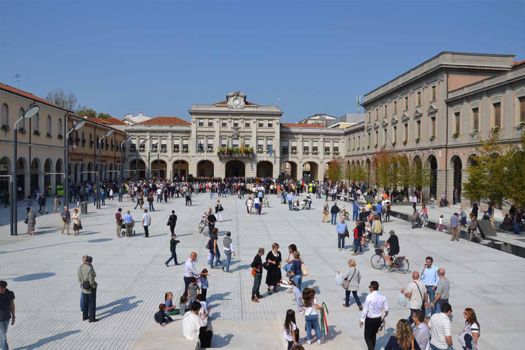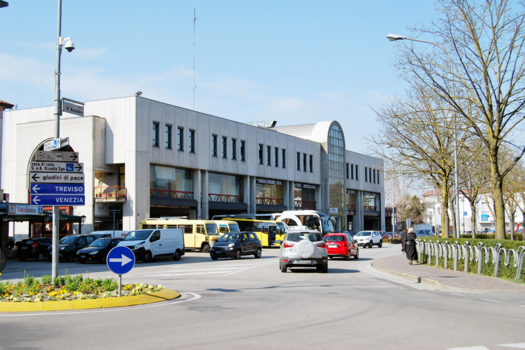 4. Have you treated this issue previously? What were the reference projects that inspired yours?
Yes, we have treated the theme of reuse previously, both on academia and working experience. Since the very beginning we have studied many references of projects that gave us inspiration. Our main reference was Danish project "Papirøen" (Paper Island), as an example of urban transformation in the centre of a city evolving in different times and programs. Other references come from contemporary landscape design and examples of reuse of infrastructural projects.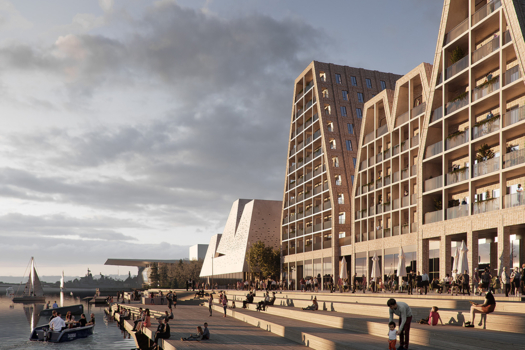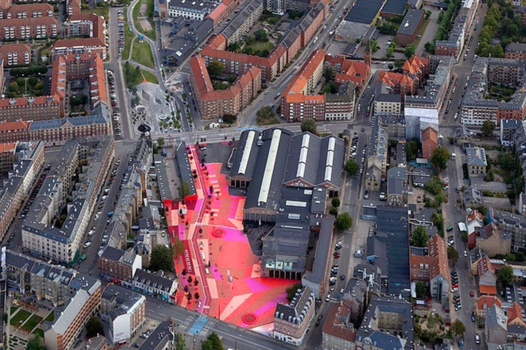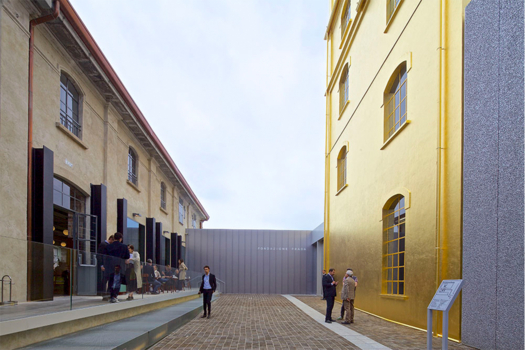 5. Urban-architectural projects like the ones in Europan can only be implemented together with the actors through a negotiated process and in time. How did you consider this issue in your project?
The design process has been strongly influenced by the presence of numerous actors involved. We analysed the needs and ambitions of private and public stakeholders as starting point to guide design and programmatic principles. We strongly believe in the possibility of an implementation process of the project and put a lot of emphasis on the economic and environmental feasibility of the urban transformation in time.

6. Is it the first time you have been awarded a prize at Europan? How could this help you in your professional career?
Yes, this is our first participation in the Europan Competition and are honoured to have received an award. At the time of the competition, we are based outside of Italy however we are proud to contribute to European initiatives related to our home country and it represents a great event for our future career.

IDENTITÉ DE L'ÉQUIPE
Agence : -
Fonction : architecture
Âge moyen des associés : 28 ans

Has your team, together or separately, already conceived or implemented some projects and/or won any competition? if yes, which ones?
Yes, we started collaborating successfully during our university years and worked on different projects. This is our first successful competition award as a Team. We are two qualified architects based in London (UK) with a common academic curriculum in Politecnico di Milano, Italy. After numerous professional experiences abroad, ranging from Barcelona, Copenhagen to London, we decided to join forces once again.