Loose Parts
Madrid (ES) - Mention spéciale

DONNÉES DE L'ÉQUIPE
Associées : Katerina Psegiannaki (GR) – architecte, Ana Gonzalez Torremocha (ES) – étudiante en architecture
Collaboratrice: Lucía Sánchez Gutierrez Cabello (ES) – étudiante en architecture
Kune Office
Calle Mirasierra Contributor: 28, 4A, 28026
jfk@kuneoffice.com / www.kuneoffice.com
PORTRAIT D'ÉQUIPE
INTERVIEW
Cliquer sur les images pour agrandir
1. How did you form the team for the competition?
It's the second time we participate in Europan as a team so we just wanted to repeat the experience and make something nice together.

2. How do you define the main issue of your project, and how did you answer on this session main topic, Living cities?
A set of five parts are designed to cover the basic needs of a minimum water-sufficient garden which the community can adapt to different places and needs, enabling a basic structure for farming in the city and at the same time enhancing their own inventiveness and creativity. Versatility, adaptability, customization, modularity and sustainability via water and energy saving are the core design criteria of the proposal.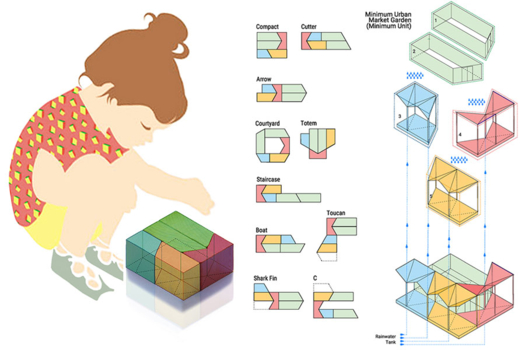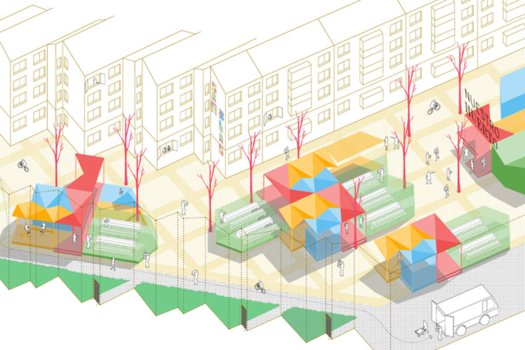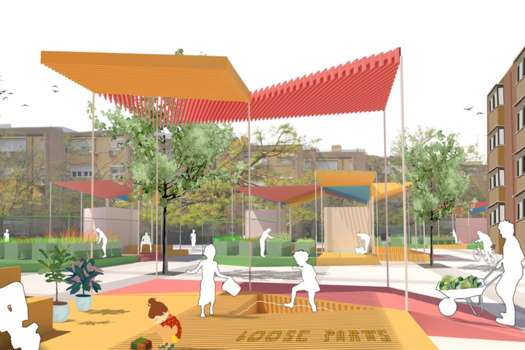 3. How did the issues on metabolic and inclusive vitalities and the questions raised by the site mutation meet?
They are raised in two ways. Firstly through different programs like farming, watering and harvesting that create a caregiving community and trigger neighborhood life, and secondly through different typologies created by grouping the pieces of the minimum garden to respond to the different societal challenges.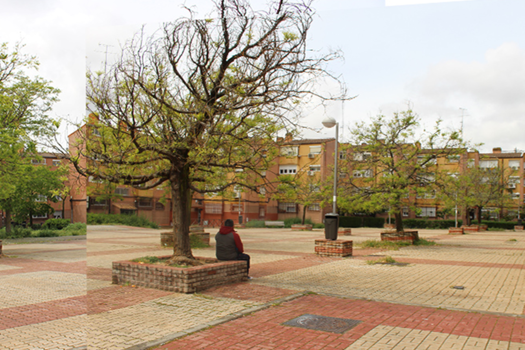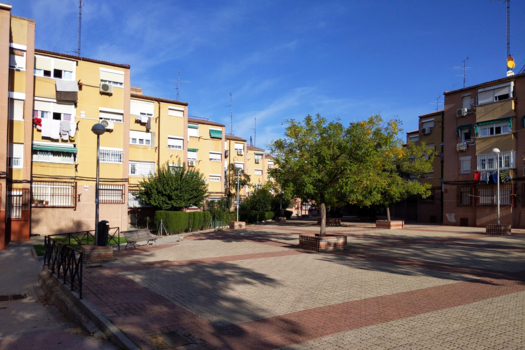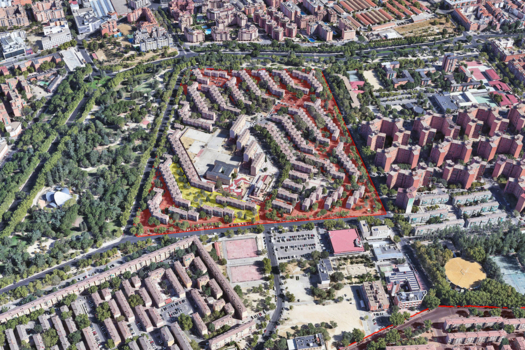 4. Have you treated this issue previously? What were the reference projects that inspired yours?
Yes, KUNE office has been working previously in the creation of a community garden in the city of Madrid making some basic structure for encounters and working in the cultural programme of the community garden. Our team was inspired by the Loose Parts theory by Simon Nicholson who defines them as those variables or elements that anyone can play, experiment, discover, invent and have fun with, so we wanted to propose an open design composed by parts that promote these actions to their users. We were also inspired by simple construction games made up of wooden blocks that allow both free play and experimenting with simple patterns and compositions. Finally we were very conscious about water and energy sufficiency in urban farming so we were guided by projects such as "the box" , a minimum housing project built by architect Ralph Erskine for his family.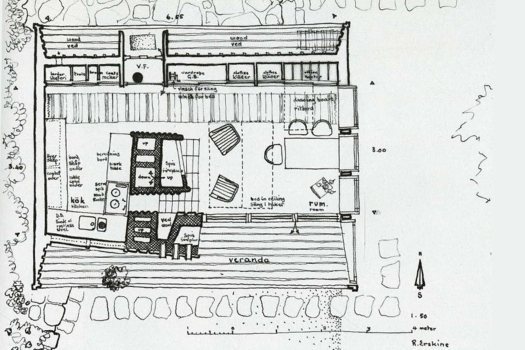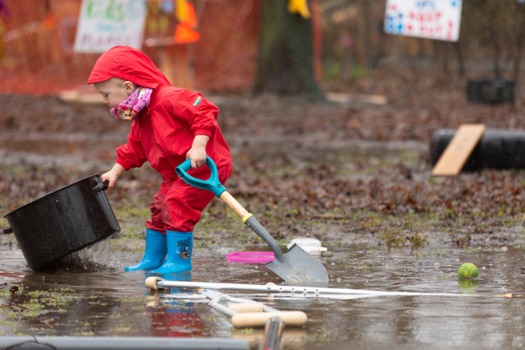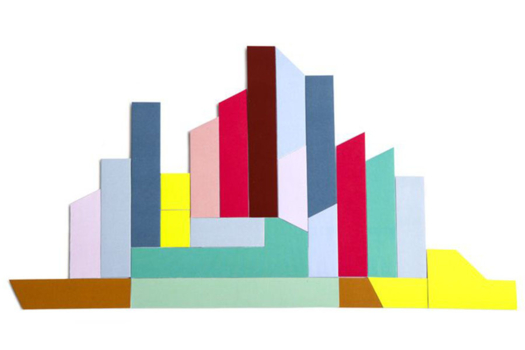 5. Urban-architectural projects like the ones in Europan can only be implemented together with the actors through a negotiated process and in time. How did you consider this issue in your project?
Madrid's Producer District challenge is faced as an opportunity to fill the proposed urban voids through a playful structure and program that gives back to the city inhabitants, both adults and kids, not only their relationship with nature but also their inventiveness and creativity and their desire to play, experiment, interact and discover. What we call "loose parts" are different kinds of elements, forms and materials of the proposed design with which the community can play, get involved and experiment through movement, physical phenomena and different media such as water and energy production.
6. Is it the first time you have been awarded a prize at Europan? How could this help you in your professional career?
For the oldest member of the team it is not the first time awarded at Europan, but for sure it will be the last. For the younger ones we expect that both the experience gained through participation and the recognition through the prize will help us face our forthcoming career with enthusiasm and self-esteem.
IDENTITÉ DE L'ÉQUIPE
Agence :
Kune Office
Fonction :
architecture
Âge moyen des associés :
31 ans
Has your team, together or separately, already conceived or implemented some projects and/or won any competition? if yes, which ones?
Bookgarden selected project and implementation at Imagina Madrid program. Madrid 2019.
Ovñi. LA PLAZA ePowerBuilding Competition. 1st Prize. Madrid 2016.
Together. Europan 13. Runner Up Prize at Bruck an der Mur. Austria. 2015.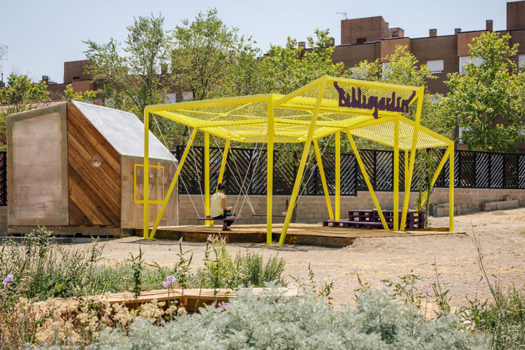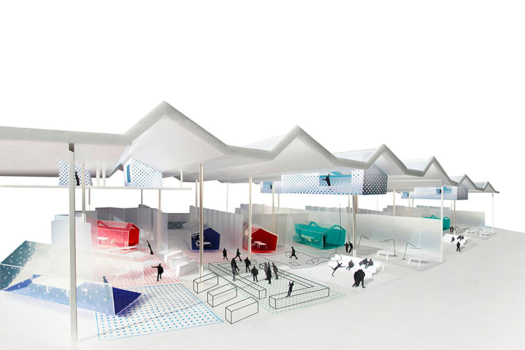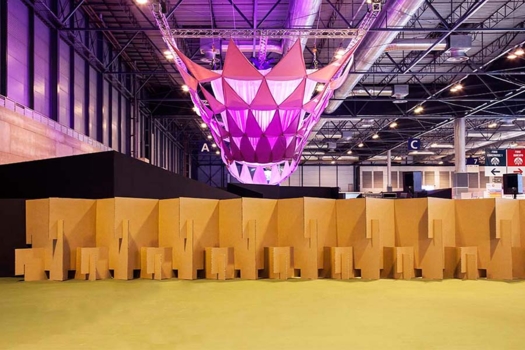 Does your team share a common workplace? if yes, give us a short description:
During the competition we worked all together in KUNE office workplace, a versatile space with two long tables which serve as an architecture office, art studio and remote work office within a renovated apartment for three.