More-Than-Farming Madrid
Madrid (ES) - Lauréat

DONNÉES DE L'ÉQUIPE
Associés : Diego Martín Sánchez (ES) Noemí Gómez Lobo (ES) – architectes
Collaborateurs : Yoko Kihara (JP) Jianghang Jiang (CN) – étudiants en architecture
furii studio
Calle Islas Marquesas 21, 28035 Madrid (ES)
+34 609071434
hola@furiistudio.com / furiistudio.com
PORTRAIT D'ÉQUIPE
VIDEO (par l'équipe)
INTERVIEW
Cliquer sur les images pour agrandir
1. How did you form the team for the competition?
Diego and Noemí have been working together since their student years at the Madrid School of Architecture. After graduating as PhDs from the Tokyo Institute of Technology, they taught several workshops on the theme Non-binary City, which sought to propose transversal architectural-urban projects that incorporated environmental and gender dimensions. Yoko and Jiang attended these classes and joined the team for Europan as collaborators.
2. How do you define the main issue of your project, and how did you answer on this session main topic, Living cities?
The question posed by Madrid was how to implement urban agriculture in various available plots. We thought about the enormous potential of this practice and its transforming capacity in all the living beings who inhabit the city, not only humans. A single garden can change the life of a person. Farming can change life in the city. Urban agriculture, as caring practice, is capable of repairing ecosystems, strengthening local food supplies and constructing commons. But it must overcome an anthropocentric vision, promoting a symbiotic metabolism that enhances biodiversity. It needs to be more-than-farming.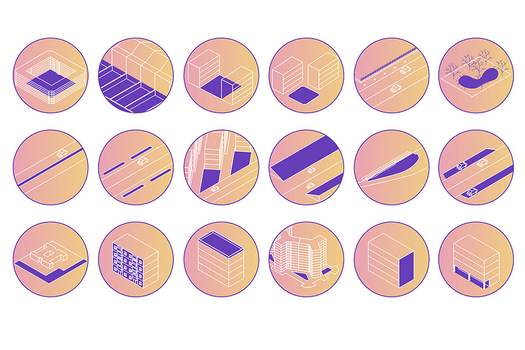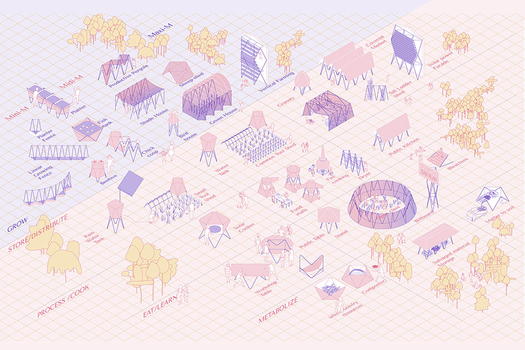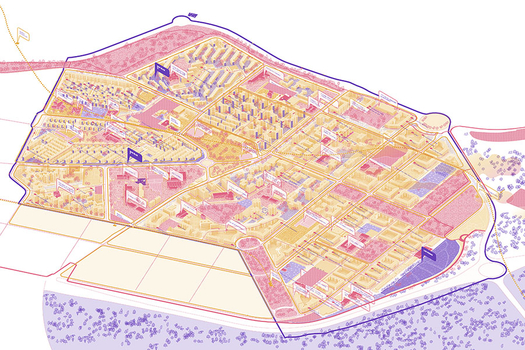 3. How did the issues on metabolic and inclusive vitalities and the questions raised by the site mutation meet?
For rooting the proposal it was fundamental to understand the metabolism of the neighborhood, taking it as a minimum environmental unit. We thought about inclusive vitalities understanding the implementations as site-specific as well as network-specific. Taking into account the latent resources in San Blas, we expanded the activities that revolve around agriculture such as processing, distributing, recycling or cooking. We aimed to create a 'seed stem' rather than a system, in which three different scenarios emerged: Caring Neighbourfood, Growing Local Livelihoods, and Biodiversity Front Yard.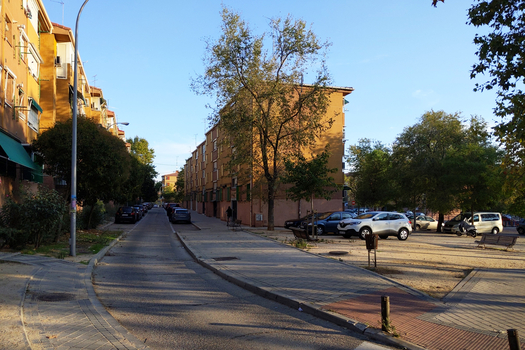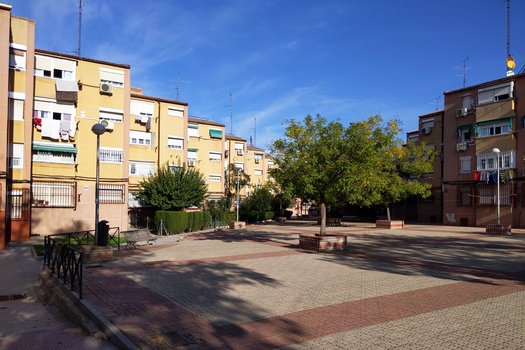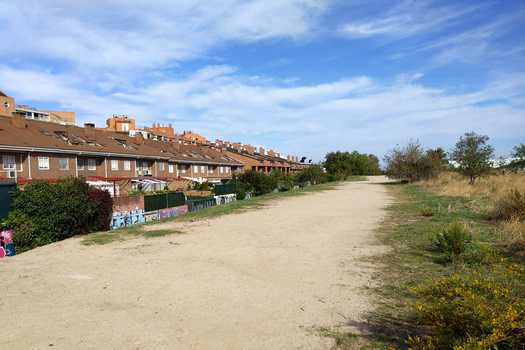 4. Have you treated this issue previously? What were the reference projects that inspired yours?
Diego's doctoral thesis investigates the recirculation of resources coming from the maintenance of metropolitan forests, and their capacity to create more-than-human commons. In addition, one of the workshops given by Noemí dealt with food architectures nourishing Tokyo. All these research and pedagogical experiences have served as an essential methodological and conceptual basis to germinate the winning proposal, "More-Than-Farming Madrid". We have also developed three pavilions in collaboration with Atelier Bow-Wow, which dealt with similar issues. Cooking as a shared behavior in Fire Foodies Club, the recirculation of urban natural resources in Urban Foresters Club, and the possibility of sharing a meal in times of pandemic with DistanTable.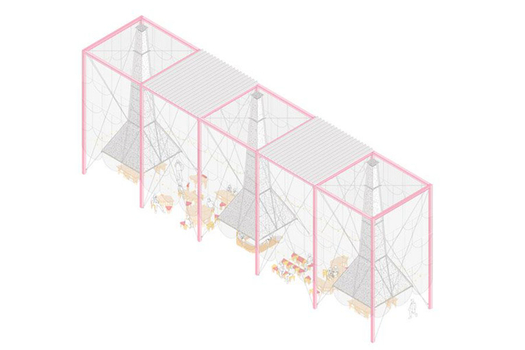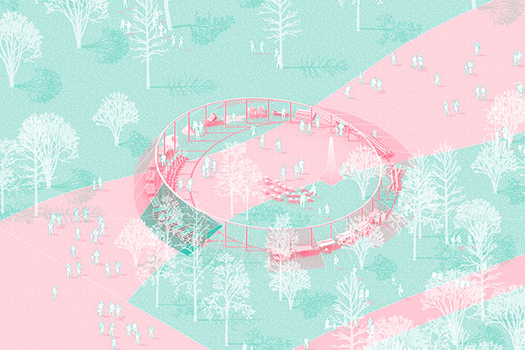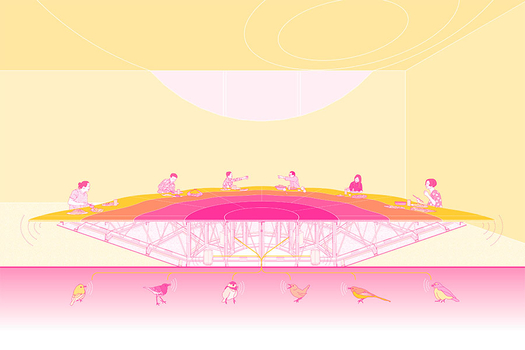 5. Urban-architectural projects like the ones in Europan can only be implemented together with the actors through a negotiated process and in time. How did you consider this issue in your project?
In this sense, our experience in the previous Europan implementation process was decisive in structuring the proposal in three intertwined chapters that will behave as tools for dialog with the different actors through time. First, we developed a comprehensive catalog of typologies for this emerging practice. These "farm forms" are scalable and adaptable to various locations, members, timeframes, or budgets. Secondly, we thoroughly studied the current context to understand and address the socio-urban dynamics in which the project will be inserted. And finally, we provide three potential but grounded scenarios that aim to excite the current mindset of the city.
6. Is it the first time you have been awarded a prize at Europan? How could this help you in your professional career?
We have been fortunate to be recognized every time we have participated in Europan. We have always participated in Madrid, in Europan 14 we obtained a runner-up prize with Common Ground, and in Europan15 a Special Mention with Treeness La Arboleda productiva. We believe that this competition is the perfect framework to apply the research and ideas that we have been developing in concrete projects for the city. Furthermore, it creates a community of young professionals and experts, who always give valuable feedback.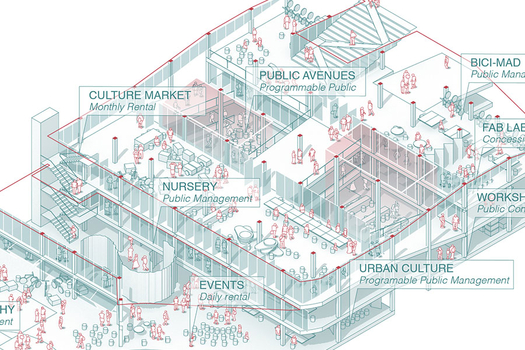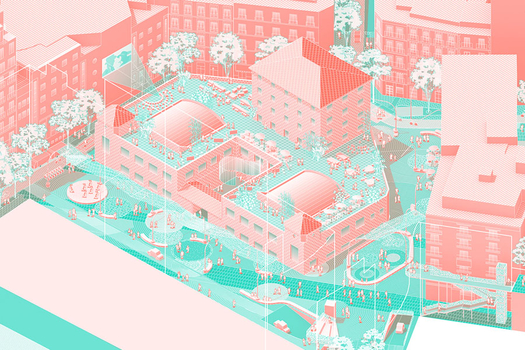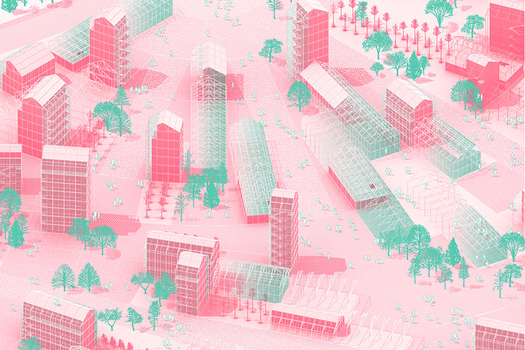 IDENTITÉ DE L'ÉQUIPE
Agence :
furii studio
Fonction :
architecture, urbanism
Âge moyen des associés :
33 years old
Has your team, together or separately, already conceived or implemented some projects and/or won any competition? if yes, which ones
The second prize of Europan 14 Madrid, Common Ground, was followed by an implementation process with the Madrid City Council, developing the design scheme for the redevelopment of one of the squares proposed in the competition.

Does your team share a common workplace? if yes, give us a short description:
Yes, we work in a space attached to our living space in a non-binary situation, where work and living are not completely separated, but shared.