DONNÉES DE L'ÉQUIPE
Représentante de l'équipe : Matteo Arietti (IT) – architecte ; Associé : Andrea Bulloni (IT) – architecté
Collaborateurs : Caterina Gerolimetto (IT), Beniamino Brambilla (IT), Giulia Turatto (IT) – architectes ; Elisa Frappi (IT) – paysagiste ; Elisa Frappi (IT) – agronome
Vicolo San Lorenzo 1, 10122 Torino (IT)
+33782156194 - arietti.matteo@gmail.com
Voir la liste complète des portraitsici
Voir la page du siteici


M. Arietti & A. Bulloni

VIDEO (par l'équipe)

INTERVIEW(en anglaise)
1. How did you form the team for the competition?
We wanted to start collaborating for a while and Europan is the ideal setting to begin working together. We came up with a name, a logo and a manifesto and then we contacted our collaborators, NUBE who provided the final images and POOL Landscape that helped out with the masterplan design.


2. How do you define the main issue of your project, and how did you answer on this session main topic: the place of productive activities within the city?
Our main purpose was to re-activate the small village of Rødberg. To us, a productive city is a place which is able to attract people. We decided to design an iconic building that provides new and useful spaces for Rødberg and that generates a whole new set of fluxes that will ignite a new spark in the village.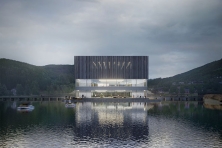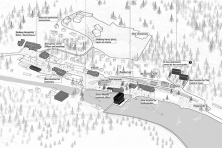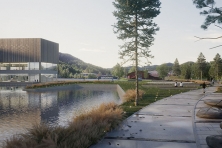 3. How did this issue and the questions raised by the site mutation meet?
The building that we designed is a part of a much more complex system of mobility. We carefully designed this system to activate the village from a productive point of view and the New Era Wharf is the focal point of this whole strategy.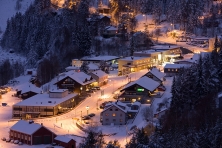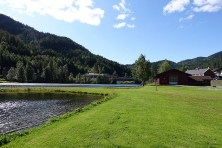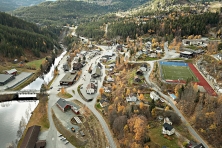 4. Have you treated this issue previously? What were the reference projects that inspired yours?
This is our first building together and we have never designed a social condenser before. We get inspiration from the machinist and neo-brutalist approach of Bruther, Muoto, Ganko and OMA.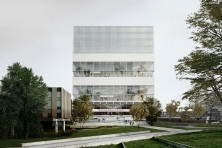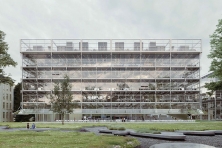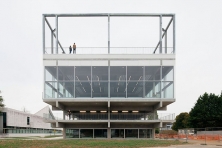 5. Urban-architectural projects like the ones in Europan can only be implemented together with the actors through a negotiated process and in time. How did you consider this issue in your project?
The choice to provide the actors with convincing and bold architecture was made in order to get them to feel proud, and be involved as much as possible in the post-Europan negotiations.
6. Is it the first time you have been awarded a prize at Europan? How could this help you in your professional career?
Yes, this is our first Europan award. We know how important this prize is and we are not taking it for granted: we'll try hard to use it at as a wonderful opportunity to launch our career.
IDENTITÉ DE L'ÉQUIPE
Agence : -
Fonctions : Architectes
Âge moyen des associés : 28 ans
Has your team, together or separately, already conceived or implemented some projects and/or won any competition? If yes, which ones?
We are participating to a lot of different competitions and projects. We have recently been selected as finalists for the City of Dreams Pavilion, powered by AIA The American institute of Architects, AIANY Committee for Emerging Architects and Figment, NYC.