DONNÉES DE L'ÉQUIPE
Représentant de l'équipe : Guayente García (ES) – architecte; Associés : Miguel Rami (ES), Jaime Feliu (ES) architectes ; Collaborateur : Gabriela Baca (MX) – paysagiste
Tanger 48, 08018 Barcelona (ES)
+34625645144 - guayentegs@gmail.com

Voir la liste complète des portraits ici
Voir la page du site ici


G. García, M. Rami & G. Baca
INTERVIEW (en anglais)
1. How did you form the team for the competition?
We studied at ETSAB and since that we have worked together in some studios, such as aZCÓn architectures; so we decided to work on more competitions by our own


2. How do you define the main issue of your project, and how did you answer on this session main topic: the place of productive activities within the city?
PARC-IN proposes a commitment to public accessibility and low emissions, designed in a multiscale way to improve accessibility with both Palma and the university. PARC-IN is committed to the creation of a local axis that connects the two great nodes of the sphere of knowledge. This axis will create a great productive environment Parc Bit-UIB just like the axon that connects two neurons to each other. This link, essential to create synergies based on a common productive environment between the two, vertebrates the transversal spaces to it, incorporating existing equipment, buildings and green spaces. In addition to the new Par Bit metro station, a residence for students and researchers, housing, and a library adjacent to the UIB is proposed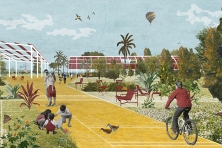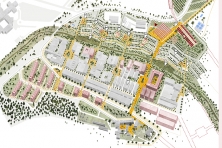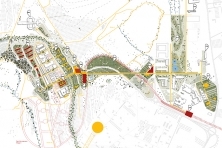 3. How did this issue and the questions raised by the site mutation meet?
To make the creation and development of this productive environment sustainable, a transdisciplinary approach based on the understanding of energy flows that allow holistic design for humans, flora and fauna is essential. We focus on seeking the balance of CO2 generated primarily by accessibility. PARC-IN is committed to improving the accessibility of low emissions, and consolidating the green infrastructure that serves as a local Co2 sink. From there, the large parking bags appear as spaces of opportunity reinterpreting the presence of the car in the public space to transform into green spaces and new places of relationship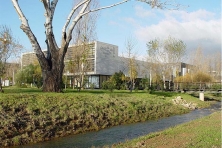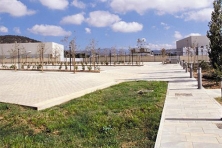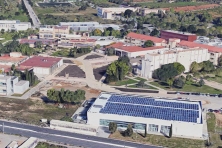 4. Have you treated this issue previously? What were the reference projects that inspired yours?
Yes, Miguel and Guayente course the Metropolitan e-studio for XXIst century sustainable metropolitan region and Miguel's work about CO2 sinks was galardonated and published. We have been inspired also by projects that transform the city and the pakings into natural and productive spaces. We discussed over Solà-Morales at Nazaire parking, Agence Ter urban parks and Rafael Moneo's Atocha station.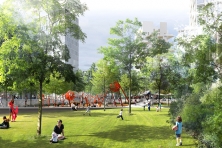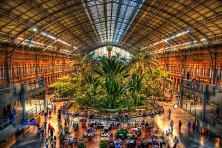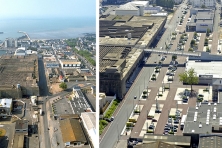 5. Urban-architectural projects like the ones in Europan can only be implemented together with the actors through a negotiated process and in time. How did you consider this issue in your project?
Yes, PARC-IN was born as a process in future. The proposal is organized by phases 2019-2050 in which the presence of the car and CO2 emissions are progressively reduced while the metro, bus, car-sharing and bicycle are fully developed and consolidated, as main means of transport. PARC-IN responses to a multiscalar issue so this could be only possible by coordinating all agents UIB, Parc-Bit and Palma.


6. Is it the first time you have been awarded a prize at Europan? How could this help you in your professional career?
Yes, for us it's the first time and we thik that is a good opportunity to get known and amplifly our net work
IDENTITÉ DE L'ÉQUIPE
Office: -
Functions: Architecture, landscape
Average age of the associates: 27 years old
Has your team, together or separately, already conceived or implemented some projects and/or won any competition? If yes, which ones?
We have separately won some competitions as collaborators in another studios. Some of them are now under construction. for example, Jaime and Guayente worked with aZCÓN architectures and Hybrida on a hotel in Barcelona (TEMBO Bcn suites) and Miguel worked on Lago filt housing with Ca-So.