Le Pari du vivant
Douaisis Agglo (FR) - Lauréat

DONNÉES DE L'ÉQUIPE
Associés : Louis Robert (FR), Camille Bonnaud (FR), Cecilia Lopez (FR), Antonin Lenglen (FR) – architectes
Collaborateurs : Johanna Musch (FR) – designer, Adrien Fricheteau (FR) – artiste

21 rue Eugène et Marie-Louise Cornet - 93500 Pantin, France
+33 6 45 65 87 50

PORTRAIT D'ÉQUIPE
VIDEO (par l'équipe)
INTERVIEW
Cliquer sur les images pour agrandir
1. How did you form the team for the competition?
Our team was born from a group of friends met at the Architecture School of Paris La Villette. We are transdisciplinary at heart as we come from various practices : landscape agency, architecture agency, digital project in culture institution, coordination of a community space. The Europan competition was a good opportunity to challenge our prospective and growing ideas with a concrete situation and the feedback of a jury.
2. How do you define the main issue of your project, and how did you answer on this session main topic, Living cities?
One of the main issues we wanted to tackle here was how can we reverse the extractive logic which left unerasable marks on the social, economical and mental space by taking advantage of a strong heritage and revealing a fertile ground of local richness. As a starting point, we tried to create opportunities for every being already present on the territory to engage with a thought-provoking approach proposing to switch the current outlook Doriginies /Pont de La Deûle may trigger for a more desirable shared future. We understand by "living cities":
• An environment which involves and takes into account all the inhabitants, humans and non-humans, and especially the ones who are too often unheard, by creating instances and spaces amplifying their voices.
• Opportunities at different scales for its inhabitants to subsist and eventually prosper.
• A meeting place for joyful encounters, eventful gatherings celebrating diversities.
As a framework to "living cities", we imagined a site-specific and hands-on methodology enabling local actors to design new public policies leading towards a thriving environment. This method is based on a card game where players around the table represent different groups of postures : experts, political representatives, human and non-human users. All together, they imagine scenarios of a future where no one's needs are neglected. Here, the cards are artifacts embodying concrete steps to reach shared visions, embodying the diversity of point of view and mostly the ones that are hardly represented.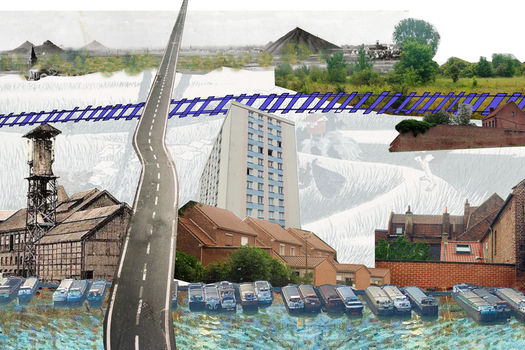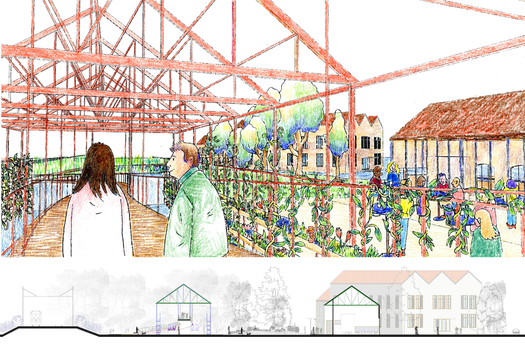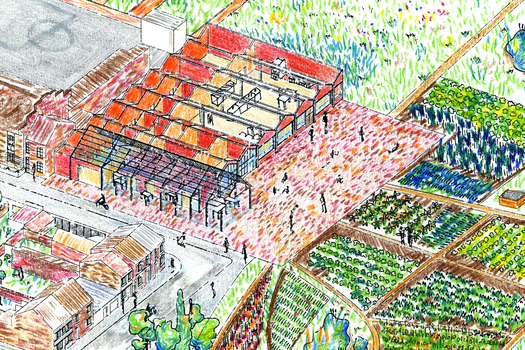 3. How did the issues on metabolic and inclusive vitalities and the questions raised by the site mutation meet?
We based our project on two key principles: the notion of subsistence that we completed with the concept of intractivism as the negative space of extractivism. We made the assumption that we should cross an economy of proximity, that redefines human interaction, with a symbiotic approach where human and non-human inhabitants that compose the living environment become the starting point of prosperity. As a result, we tried to search for complementarity with a set of actions that successively enrich what and who is already on site.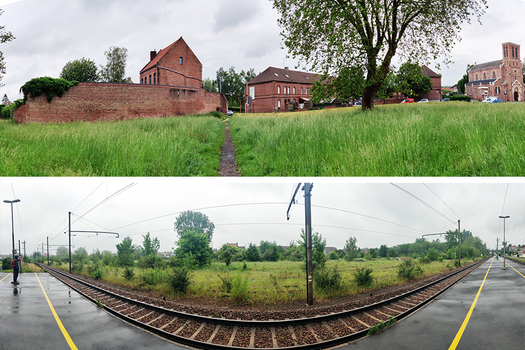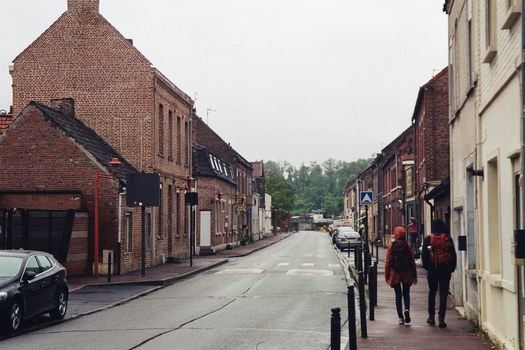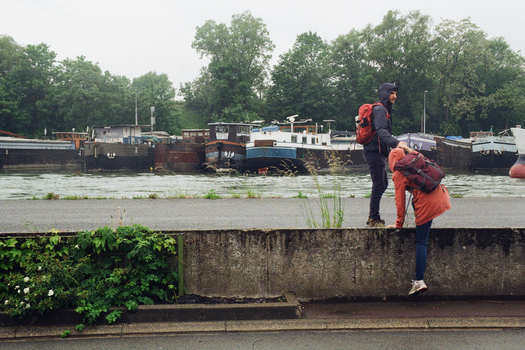 4. Have you treated this issue previously? What were the reference projects that inspired yours?
Through different lenses and practices, each of us had to deal with complex territorial projects. The Europan competition was a way to merge and even go beyond our independent practice and incorporate many of our readings and consideration that goes from public policies, to citizen engagement, placemaking and anthropology as well as new ways to approach urban renewal projects.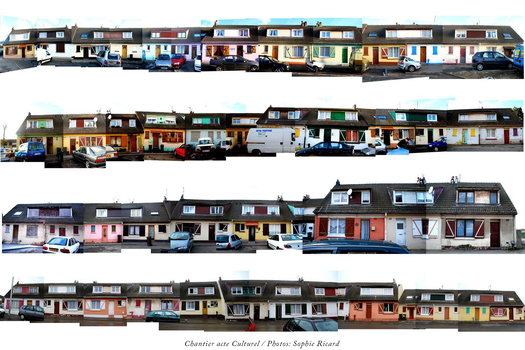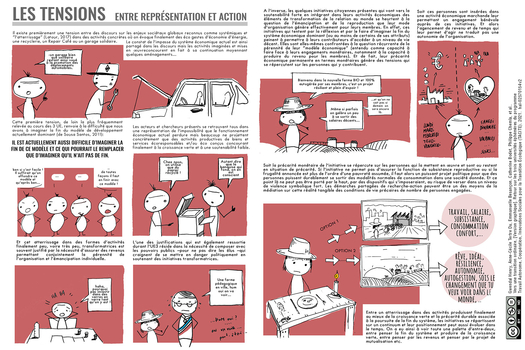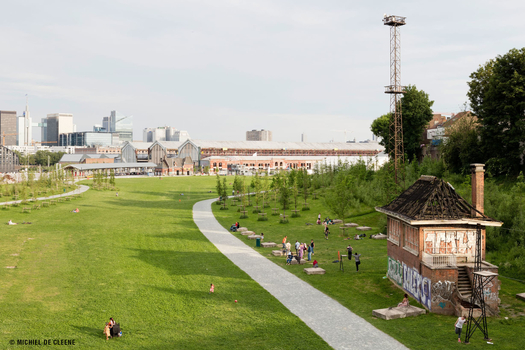 5. Urban-architectural projects like the ones in Europan can only be implemented together with the actors through a negotiated process and in time. How did you consider this issue in your project?
From the earliest stage of the project, we based our approach on the construction of a shared vision between inhabitants in order to meet a successful adoption of a long term transition of their territory. For that, we think that public policies need to be more open to collective imagination and our role as experts could be to trigger and activate sparks to be… The set of actions could go from daily life improvement with small scale pilot projects to bigger scale evolution ease by a growing support around transformation.
6. Is it the first time you have been awarded a prize at Europan? How could this help you in your professional career?
We are overjoyed to say it is indeed our first prize in Europan and first time as participants! This prize is a beautiful opportunity for us to keep exploring new ways of envisioning living and building together towards life, sharpening our methodologies and expanding our practice to a European level.

IDENTITÉ DE L'ÉQUIPE
Agence : -
Fonction : architecture, design, art
Âge moyen des associés : 27 ans

Has your team, together or separately, already conceived or implemented some projects and/or won any competition? If yes, which ones?
As a whole team we designed and operated a traveling tea wagon in Pantin in the suburbs of Paris. This project won a participatory budget of the city of Pantin and a prize for involvement in the neighborhood. Two of the members as governing members of a community organization and won several calls for projects, notably around community organization.