The Techno Monks
Lillestrøm (NO) - Mentionné
DONNÉES DE L'ÉQUIPE
Représentante d'équipe: Charlotte Hansson (SE) – architecte Associée: Christiana Pitsillidou (CY) – architecte
Collaborateur: Luis Callejas (CO) – architecte paysagiste
Sofienberggata 4, 0551 Oslo (NO)
+47 479 106 77 - lc@lclaoffice.com - lclaoffice.com
Voir la liste complète des portraits ici
Voir la page du site en anglais ici


C. Pitsillidou, C. Hansson et L. Callejas
INTERVIEW en anglais
Cliquer sur les images pour les agrandir
1. How did you form the team for the competition?
We enjoy working together and at that time of the competition we were also living in the same city. Charlotte and Luis run a practice together since 2014 and we have all done competition together before.


2. How do you define the main issue of your project, and how did you answer on this session main topic: the place of productive activities within the city?
The main concern was to prove that a horizontal matt can be as productive and robust as a vertical type. If urbanism, pushed by developers, is often the vertical extrusion of capital, then perhaps a horizontal matt can be more of an actual expression of work's implications on the ground. In other words, the ground itself as production surface, which obviously takes us back to agriculture and architectural models where gardens and cultivation have been defining elements of space.


3. How did this issue and the questions raised by the site mutation meet?
As the site itself sits in between the city and the surrounding agricultural land this type of urban form is an ideal answer to this specific location, both in relation to the city and the larger landscape.
4. Have you treated this issue previously? What were the reference projects that inspired yours?
Yes, often. Our references often come from monasteries, cloisters, sequences of gardens, courtyards and living spaces articulated by gardens.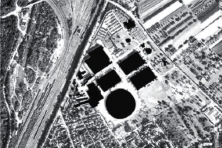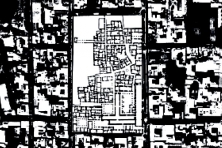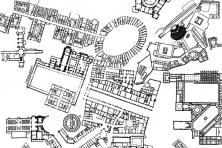 5. Urban-architectural projects like the ones in Europan can only be implemented together with the actors through a negotiated process and in time. How did you consider this issue in your project?
By doing the best spatial proposal we could do. Negotiations and processes are only interesting if they somehow lead to even more interesting spaces, otherwise spatial qualities dilute in the dialogues and the advantages of the model dissipate creating only an illusion of the effects of participation. In other words, quality is not necessary a product of negotiation if the spatial intentions are not clear before negotiations begin.


6. Is it the first time you have been awarded a prize at Europan? How could this help you in your professional career?
Yes, it is both the first time participating and being awarded. Second prizes are cool as you belong to a long lineage of radical ideas that after some decades often acquire long-lasting disciplinary value.