The Ways of Sedo
Esparreguera (ES) - Mentionné

DONNÉES DE L'ÉQUIPE
Associés : Carlos Zarco Sanz (ES), Zuhal Kol (TR) – architectes urbanistes
Collaborateurs : Berna Yaylali (TR) – architecte paysagiste, Zeynep Kuheylan (TR) – architecte, Ozan Sen (TR) – architecte urbaniste
openact
Calle Sagasta 23
28004 Madrid / Istanbul
info@openact.eu / openact.eu
TEAM PORTRAIT
VIDEO (by the team)
INTERVIEW
Click on the images to enlarge
1. How did you form the team for the competition?
Zuhal and I have been leading openact for more than seven years now, and we feel grateful to count with a team of truly talented architects, landscape architects and urbanists. It was a great experience one more time to take part in the competition.

2. How do you define the main issue of your project, and how did you answer on this session main topic, Living cities?
With its company-town origins and historic role in the region's textile industry; Sedó has the immense potential to emerge as a vigorous gravitational point — a campus of socio-cultural, socio-ecological and socio-economic encounters, and an experimental pilot project for the future projections of Llobregat's colonies.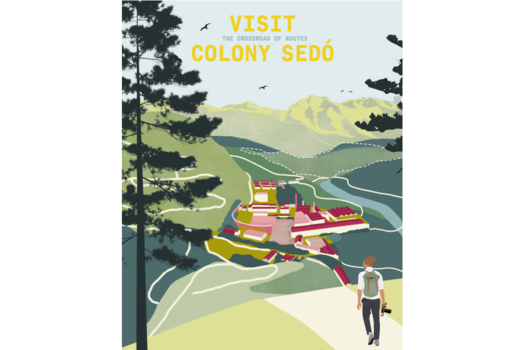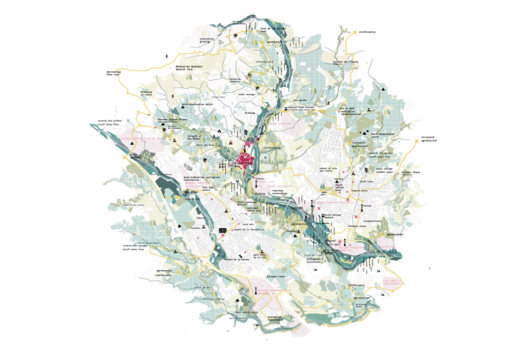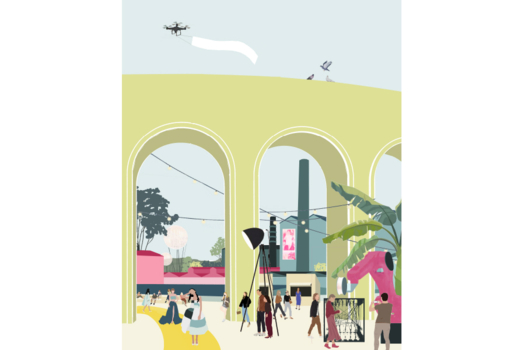 3. How did the issues on metabolic and inclusive vitalities and the questions raised by the site mutation meet?
Offering a strategic scheme to foster and promote the Colony by placing it at the central node where the routes flow through both in physical and digital form, the project proposes a contemporary template for a co-evolving system of mutual interconnections, altering the current mono-functional operational structure, combining diverse macro/micro-economies and restoring its natural ecosystem to create a future-proof, resilient framework.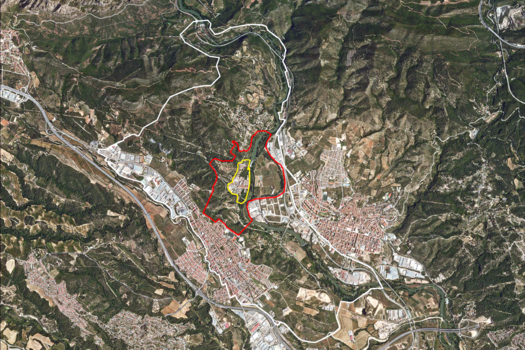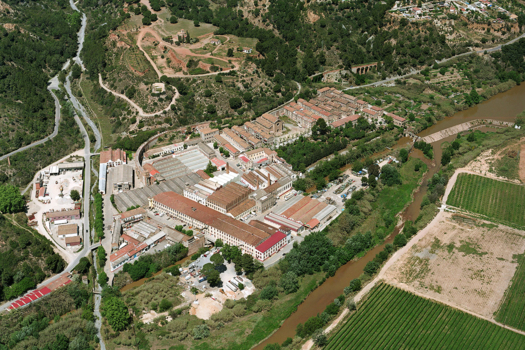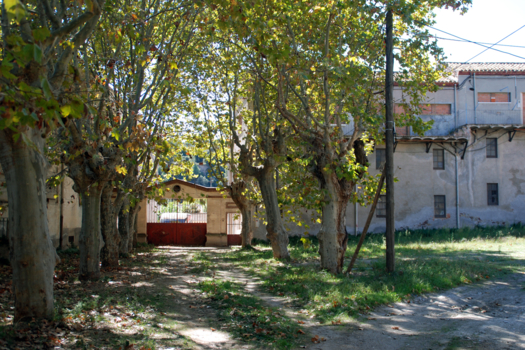 4. Have you treated this issue previously? What were the reference projects that inspired yours?
Yes, as a design practice that operates within the fields of architecture, landscape and urbanism, we envision and promote the design of open-ended systems as the basis for adaptable, flexible and organic infrastructures, across a multitude of scales that support and promote contemporary urban life.

5. Urban-architectural projects like the ones in Europan can only be implemented together with the actors through a negotiated process and in time. How did you consider this issue in your project?
The collective body of institutional and individual actors and their participation in the decision-making via digital and physical platforms are key factors in determining and ensuring their use while keeping the Colony in the center of conversations with the constant management processes.

6. Is it the first time you have been awarded a prize at Europan? How could this help you in your professional career?
Actually, this is the fourth time we are awarded in Europan (E13 Croatia, E13 Netherlands, E16 Italy and E16 Spain). Since the beginning of our career, Europan has been a great platform to develop and realize new ideas, our implemented project of E13 in Zagreb "Sava Activities" it's a great example.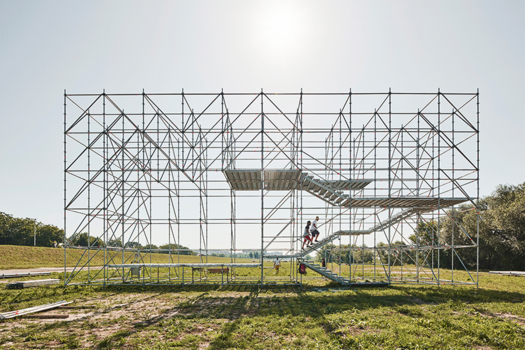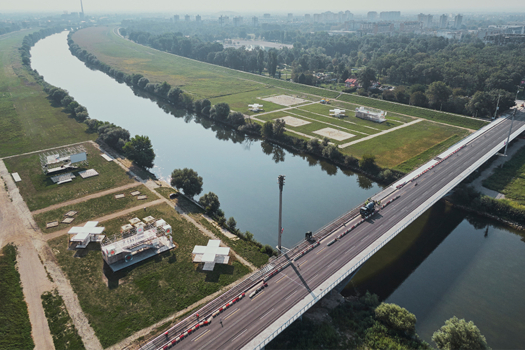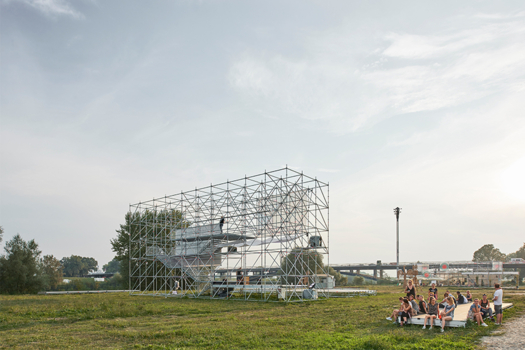 TEAM IDENTITY
Office: Openact
Function: architecture, urbanism, landscaping
Average age of the associates: 29 years old

Has your team, together or separately, already conceived or implemented some projects and/or won any competition? if yes, which ones?
Yes, in addition to commissioned projects our team has won several awards in National and International competitions that resulted in completed and ongoing implementations including Europan 13 in Zagreb, Bandirma Design Park Int. Competition in Turkey, Morača Riverfront Int. Competition in Montenegro and the latest Buyukada Phaeton Square Competition in Turkey.

Does your team share a common workplace? if yes, give us a short description:
Since the start of the pandemic our office has switch to a digital environment, and we have team members in Spain, Turkey and USA.