United Gardens of Wernigerode
Wernigerode (DE) - Mentionné

DONNÉES DE L'ÉQUIPE
Associés : Natalia Vera Vigaray (ES), Josep Garriga Tarres (ES), Patxi Martín Domínguez (ES), Paul Schaeger (DE) – architectes, Moritz Ahlers (DE) – avocat
Office Shophouse + PRSch + Moritz Ahlers
Malaga & Barcelona, Spain / Hamburg & Düsseldorf, Germany
www.office-shophouse.com / prsch.net
PORTRAIT D'ÉQUIPE
VIDEO (par l'équipe)
INTERVIEW
Cliquer sur les images pour agrandir
1. How did you form the team for the competition?
We are believers of the Europan endeavour and its interdisciplinary approach to planning. We are four architects and one lawyer and old Erasmus buddies. We were thrilled of the idea to work as an international and interdisciplinary team. After many successful projects, a great set of professional experience and various architectural awards from previous Europans, we have precisely chosen the Wernigerode site because of its ambitions to make Europan ideas a built reality. We hope the United Gardens of Wernigerode will get a chance to to be further developed.
2. How do you define the main issue of your project, and how did you answer on this session main topic, Living cities?
The neighbourhood was formed in the garden city movement. We wanted to strengthen persisting capacities. Connective Landscapes shall reactivate the vision of a community-oriented Garden city, as a green, porous neighbourhood in a walking city, with united gardens and agricultural activity that connects people and most importantly with a self-governing community that lead local development through a neighbourhood club.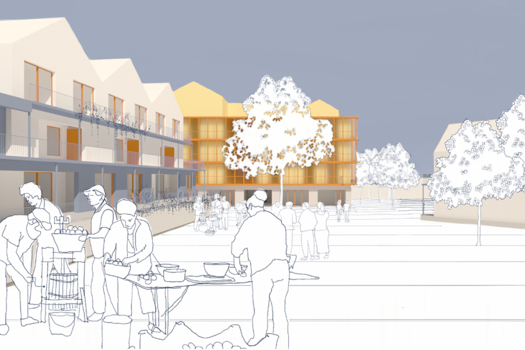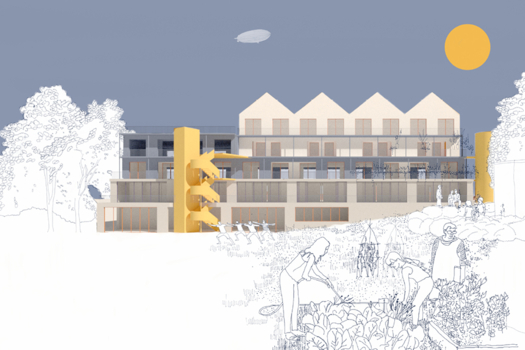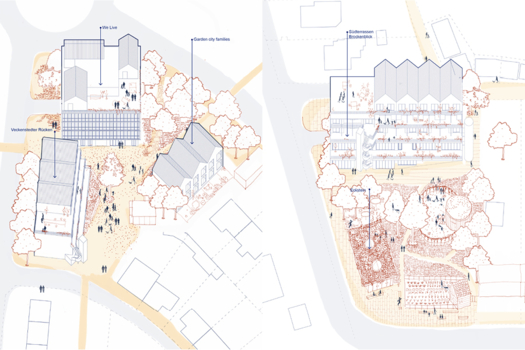 3. How did the issues on metabolic and inclusive vitalities and the questions raised by the site mutation meet?
We tackled metabolic and inclusive vitalities on several layers:

We want to offer affordable living space in the city for young families and appropriate homes for elders. The city, the GWW and the neighborhood club can help to create low-threshold offers for a swap of housing within the neighborhood. Thereby elders receive suitable living space in the newly erected buildings and intergenerational garden-oriented community connection without having to leave their neighborhood. On the other hand, young families can use freed up spaces with a garden and as part of an active garden community.

Juxtapositions of apartments for elderly with the kindergarten, family apartments, community spaces, and agricultural gardens stimulate the involvement of the old into community, activity and local economy. Vice versa, the community can more easily take care of elders. The United Gardens of Wernigerode and its local agricultural production stimulates community, and local, transport free food production of unmatched quality. Joint renewable infrastructure produce energy for local and decentralized value creation.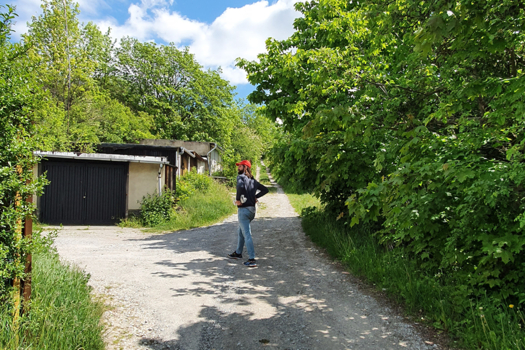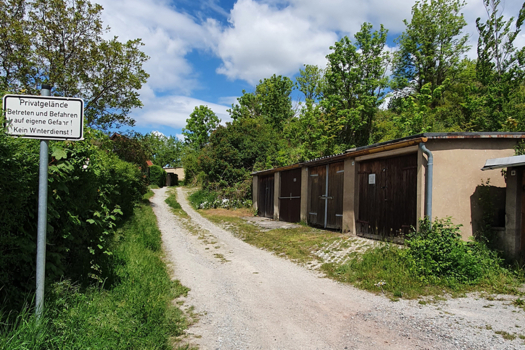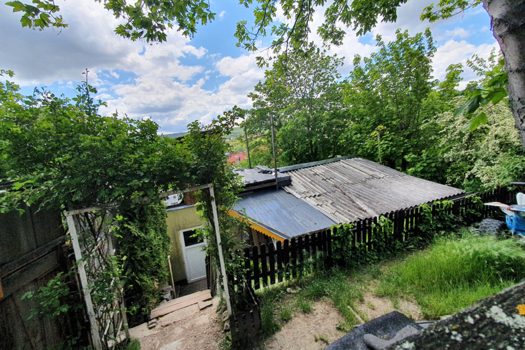 4. Have you treated this issue previously? What were the reference projects that inspired yours?
We are interested in exploring the synergies that could emerge in-between the environmental, biological, social, economic, cultural and political dimensions of cities. We understand our role as social agents, working with regenerative project dynamics and time-based implementations. These are recurrent topics that we have tackled in our previously awarded Europan 15 proposals in Tuusula (Finland), Marseille (France) and in Guovdageaidnu (Norway). For this particular site, we were inspired by the German Garden City Movement and in particular the Gartenstadt 21 vision for new urban developments in densely populated areas. As for the building typologies themselves, we aimed at enlarging outdoor circulation, terraces and domestic thresholds in order to promote high sociability and freedom for use-appropiation. In here Lacaton Vassal proposals were recurrent references during our discussions.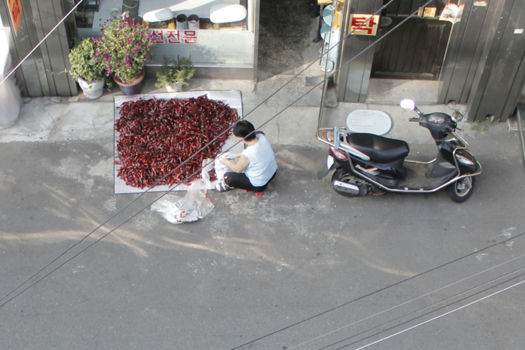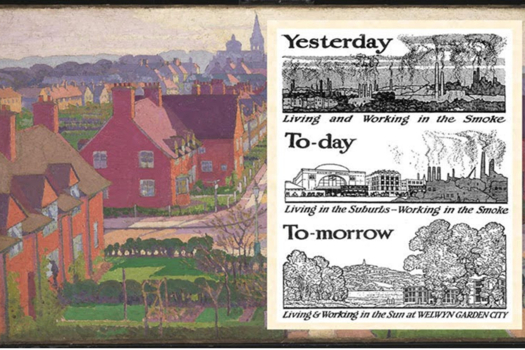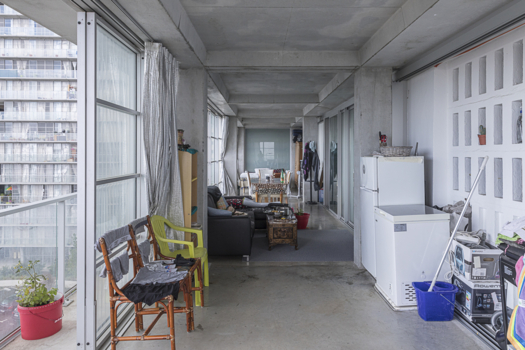 5. Urban-architectural projects like the ones in Europan can only be implemented together with the actors through a negotiated process and in time. How did you consider this issue in your project?
We outline 3 modular, fine-tuned and minimally invasive interventions that address different actors of the site.
As stated in the brief, the goal was to plan new residential building for the sites. Therefor we pursued to design 4 very simple building. These form and activate the site, negotiated the new and innovative program and provide new residential typologies within the local infrastructure, while ensuring an ecologic an economic constructive system.
It activates the entire neighborhood and stimulates existing potentials circling around the ideas of connective landscapes and huts seeding community.
The Neighborhood club is a tool for a democratizing bottom up process that empower locals to cocreate their urban surrounding. Therefore, the city and the GWW can set favorable general conditions. Hence, in the end the residents will decide self-responsibly about the concrete shape of the Neighborhood Club.
6. Is it the first time you have been awarded a prize at Europan? How could this help you in your professional career?
We are a multidisciplinary team with a long tradition in participating in previous Europan competitions. Our awarded Europan proposals have been:
E14 - Hamburg (DE)- Runner-Up, E15 - Guovdageaidnu (NO) – 1st Prize, E15 - Innsbruck (AT) – Special mention.
E12 - Asker (NO) - Runner-Up, E13 - Geneve (CH) - Special Mention, E14 - Graz (AT) - Special Mention, E15 - Tuusula (FI) - Runner-Up, E15 - Marseille (FR) - Runner-Up Ex-Aequo, E15 - Rotterdam (NL) - Shortlisted. We have been awarded on 9 Europan occasions, but sadly we only managed to develop further one of the proposals. We believe that an Europan award can only booster our professional careers when the awarded proposals are taken serious by the municipalities and stakeholders, and we get invited to further discuss how it could be implemented. We feel that Europan has still a big job to do in ensuring that follow-up workshops take place.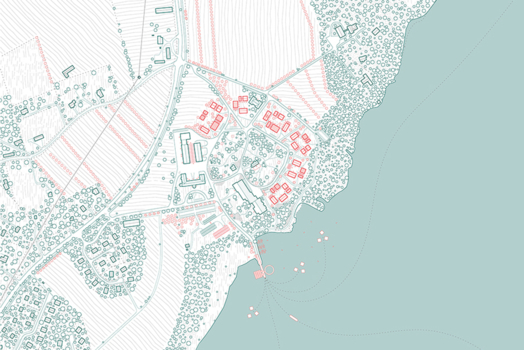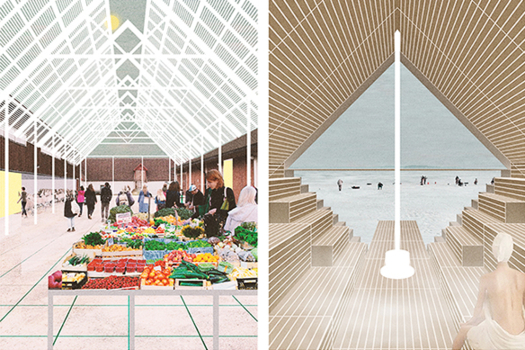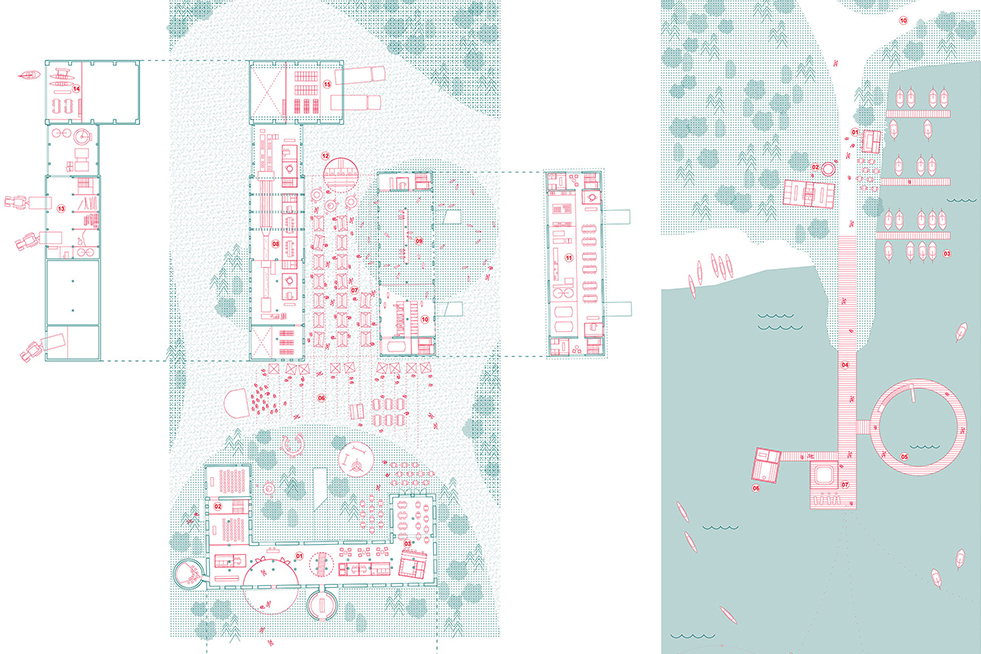 IDENTITÉ DE L'ÉQUIPE
Agence : If we get a follow up job in Wernigerode, we would probably do it as an Arge (Arbeitsgemeinschaft), similar to a joint venture/ working partnership / consortium d'entreprises
Fonction : architecture, avocat
Âge moyen des associés : 34 ans

Has your team, together or separately, already conceived or implemented some projects and/or won any competition? if yes, which ones?
Starting his own practice, Paul Raphael Schaegner won an urban development competition with the project "Grüne Haroldbucht" and created an urban masterplan together with his team including a traffic engineer and landscape architects.
Also Paul Raphael Schägner won the architectural competition to build the new Headquarter a public development bank in Düsseldorf. Him and his team is currently planning this 70.000 sqm building complex including a 100 meter wooden hybrid highrise.
Paul Raphael Schaegner was also awarded at the Schlaeun Forum for his project "Mein Block".
Paul Raphael Schaegner won various competitions for offices in Germany and South Korea. Some of them are built. Most importantly, the South Korean embassy in Cambodia, a 120.000 sqm resort in Jeju and the wooden construction youth club building in Hamburg Bergedorf.
Paul Raphael Schaegner was awarded in several Europans. Winner at Europan 15 with the Project in Catalogue of Ideas in Guovdageaidnuin Norway, Shortlist at Europan 15 "Dreiklang am Inn" in Innsbruch, Austria, Runner up at Europan 14 "Da- /rin /rum /runter /zwischen" in Hamburg, Germany. None of the Europan Projects had a successful follow process. In Hamburg we were introduced to the investor, that we met several times, but we didn't get any follow up work. In Guovdageaidnu a newly elected mayor was not interested in the project. (After an initial meeting and a few e-mails elaborating potential ways of collaboration, calls and emails were not answered anymore. After calling various numbers we found online, we figured out that our contact person had stopped working for the municipality. Our new contact persons from the planning department wanted to pursue the project. We did various work intensive offers, outlining a workshop process for a new detailed plan. The workshops were rejected, because they should be held only in Sami language. Some other planning jobs that they were thinking about giving us, were finally given to some local architects, that promised low cost planning and construction.)
Office-Shophouse was set in 2018 by Natalia Vera, Patxi Martin, Josep Garriga. After several shared educational experiences and having won and implemented various international competitions working at renowned offices such as NOMOS architects and Barozzi Veiga, they team up to developed their own professional practice. Since its foundation, their work has focus on strategic design for urban scale projects, 1:1 scale built-in interventions in the landscapes, and lately completing multiple housing refurbishments. Office-Shophouse has been awarded in several occasions in previous Europan editions: E12 - Asker (NO) - Runner-Up, E13 - Geneve (CH) - Special Mention, E14 - Graz (AT) - Special Mention, E15 - Tuusula (FI) - Runner-Up, E15 - Marseille (FR) - Runner-Up Ex-Aequo, E15 - Rotterdam (NL) - Special Mention. Their awarded proposal 60ºNorth for E15 -Tuusula (Finland) was further developed throughout a series of workshops and several co-design actions with the neighbours and stakeholders. For nine months they work together with the municipality of Tuusula to develop the Anttila Lakeshore Development Plan and to build one of the proposed interventions with the neighbours: a scale-up picnic table. One of their latest implementation projects consist of the design of the visual identity and a series of furniture pieces and resting areas for the new network of paths 0CO2 in Menorca (Spain).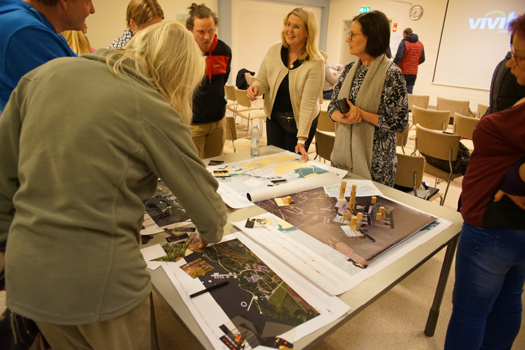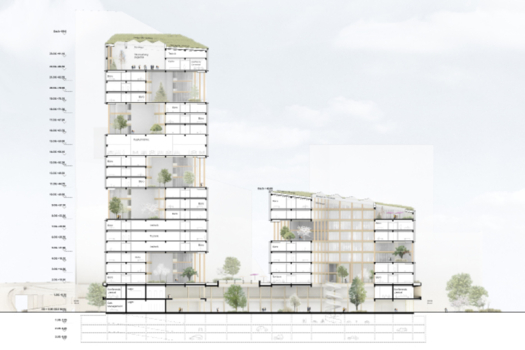 Does your team share a common workplace? if yes, give us a short description:
Paul Raphael Schaegner's architectural studio is in Hamburg Speicherstadt in a nicely refurbished 120 year old port storage building with a wooden structure. He shares one floor with his team and a project partner. Apart from that, he has a small Office satellite until 2027 in the building of one of his clients in Düsseldorf. Office-Shophouse (Natalia Vera, Patxi Martin and Josep Garriga) have been working remotely since their foundation in 2018, meeting regularly in Barcelona and Malaga for intense workshop session. Since 2022 they have their own studio space located in the downtown of Málaga.