Les Dossiers synthétiques et d'enjeux sont disponibles gratuitement.
Merci de vous inscrire et vous connecter pour accéder au Dossier complet de site.
Données synthétiques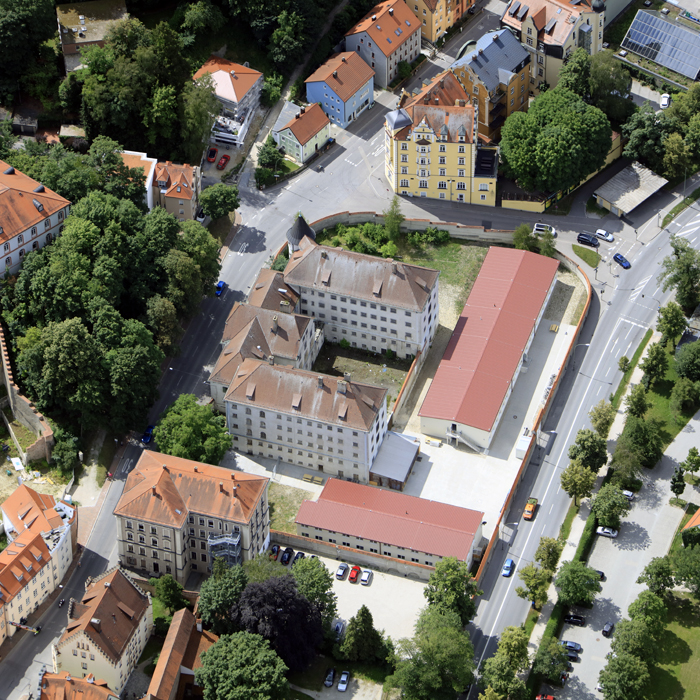 Landshut (DE)
Scale S, M and L, architectural and urban scale
Team representative Architect, landscape planner
Location Town of Landshut, Baden-Württemberg, Deutschland
Population c. 72,700 inhabitants
Strategic site c.16 ha - Project site c.1 ha
Site proposed by Town of Landshut
Actors involved Town of Landshut, Free State of Bavaria
Owner(s) of the site Town of Landshut, Free State of Bavaria
Commission after competition Supplementary studies in cooperation with the town of Landshut
Information complémentaire
Urban City Strategy
The town of Landshut is an independent town, regional centre, and capital of the Lower Bavaria administrative district. With its eleven districts, the city has a population of about 72,700.
Long term, the city of Landshut aims to implement an urban development plan. The future intention is not only to react to existing circumstances, but also to direct the town's development positively, on the basis of targeted research and operating procedures. This also includes early involvement of citizens in various issues affecting the town. A new concept for the former prison could thus also form part of an urban development process that links new ideas with historical settings and thus redefines the approach to the city.
Site Definition
The subject of the competition is the site of the former Landshut correctional facility on the edge of central Landshut.
The prison was built in 1905–07 as a modern, medium-sized prison with space for 180 prisoners, and the complex has been a listed building since 2012. It stands on the main development axis leading to Landshut's historic town centre from the south, and work on the project should take this context into account. However, the project site needs to be approached with an open mind. All uses are conceivable.
Since ceasing operation in 2008, the existing building has only been used temporarily, and has been completely empty for several years. The aim of the competition is to transform the building and the site, to open it up and integrate it into the city, to design a process for this transformation, and to define new programs.
What are needed are innovative ideas on how to deal with the old building. The study site includes the Isarpromenade, the directly adjoining Grieserwiese, the park and a large event lawn, the access area to the historic town centre and the upper part of the town (Dreifaltigkeitsplatz), and Trausnitz Castle.
How Must Metabolism and Inclusivity Be Developped and Connected?
The competition sets out to demonstrate innovative ideas for the future development of the study site (red area) and, in particular, the project site (yellow area). This corresponds to the scale levels S/M and L in the Europan Europa statutes.
The aim is to develop a suitable utilization program and translate it into an outstanding architectural, urban planning, and open space planning solution.
Under the Europan 16 title 'Living Cities – Lebendige Städte', sustainable, mixed, and socially integral urban environments are to be created. Corresponding statements are desired on the spatial and programmatic linkage with the city as a whole, on the possible participation of the population (stakeholding), on new mobility, and on the topics of 'dynamics of the circular economy' and 'dynamics of integration'. The aim is to make the place livelier and more attractive again in the long term. However, the town does not want to commit to a specific use in advance. All ideas and implementations are conceivable. Approaches seeking to generate a high amenity value and innovative ideas on programmatic occupancy, opening up the site, and long-term integration into the urban fabric are also desirable.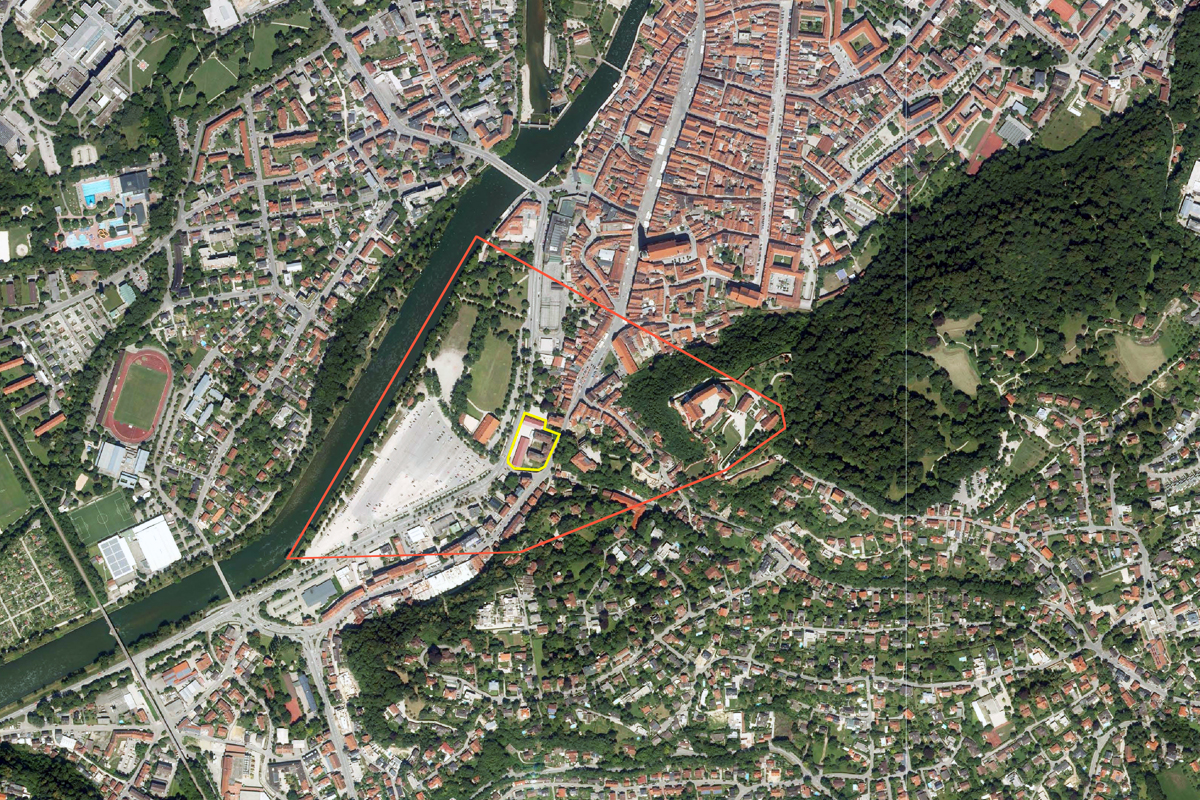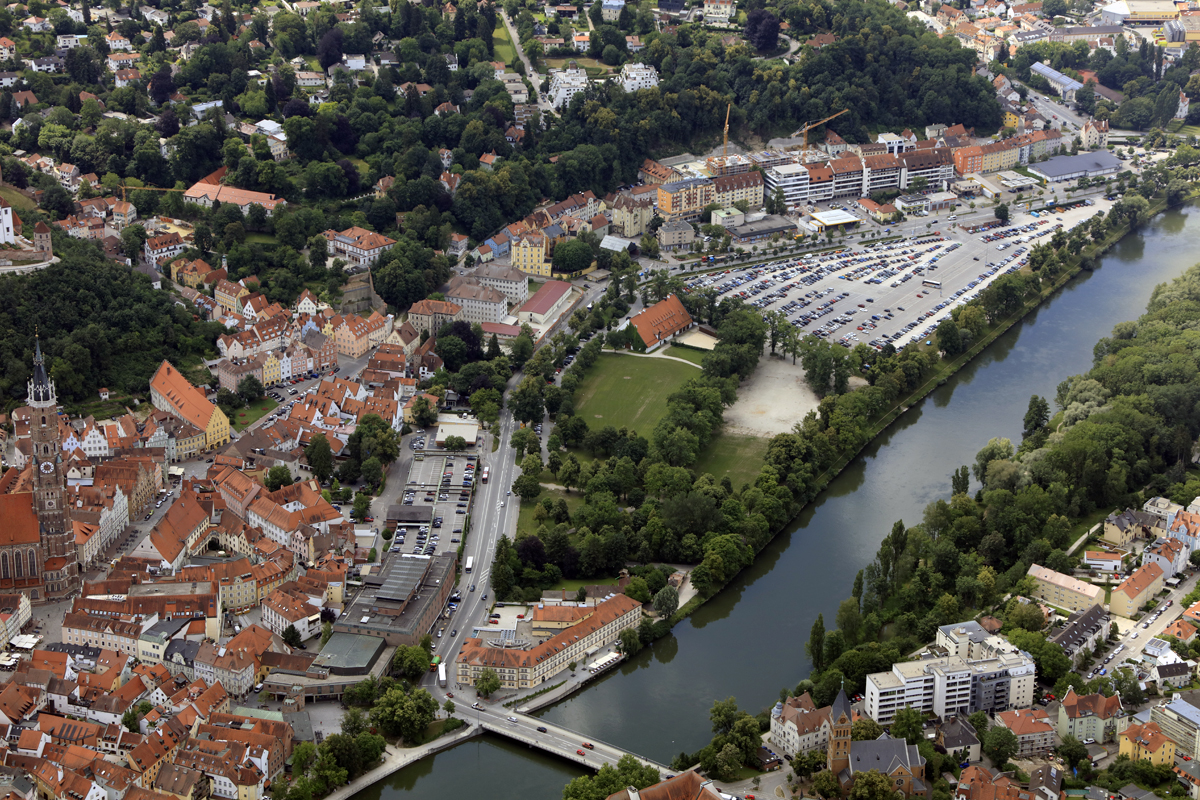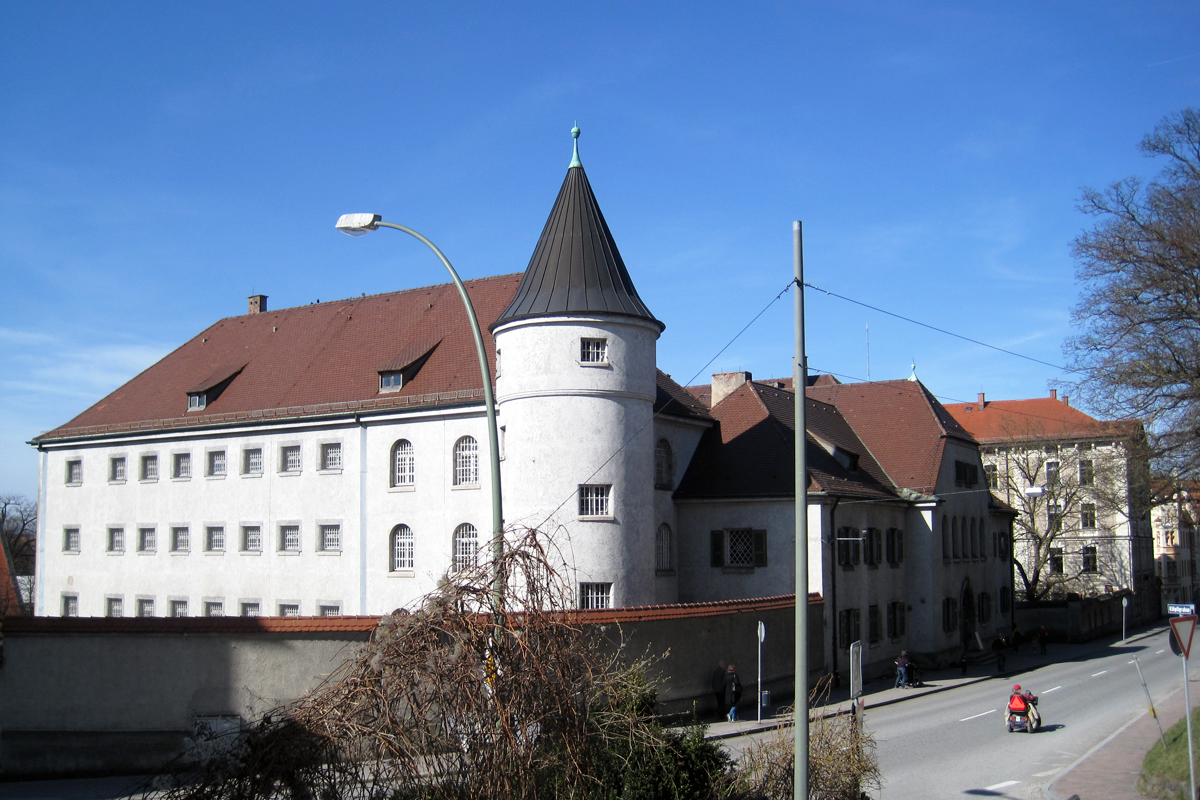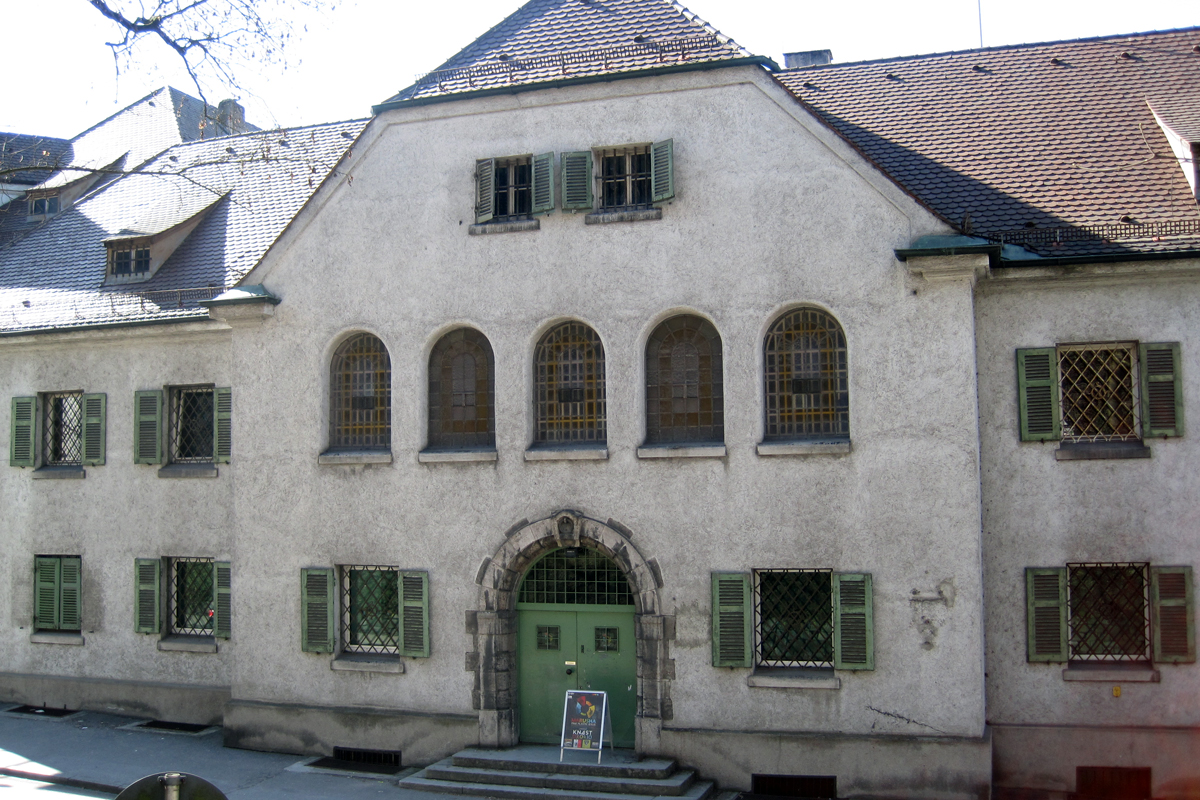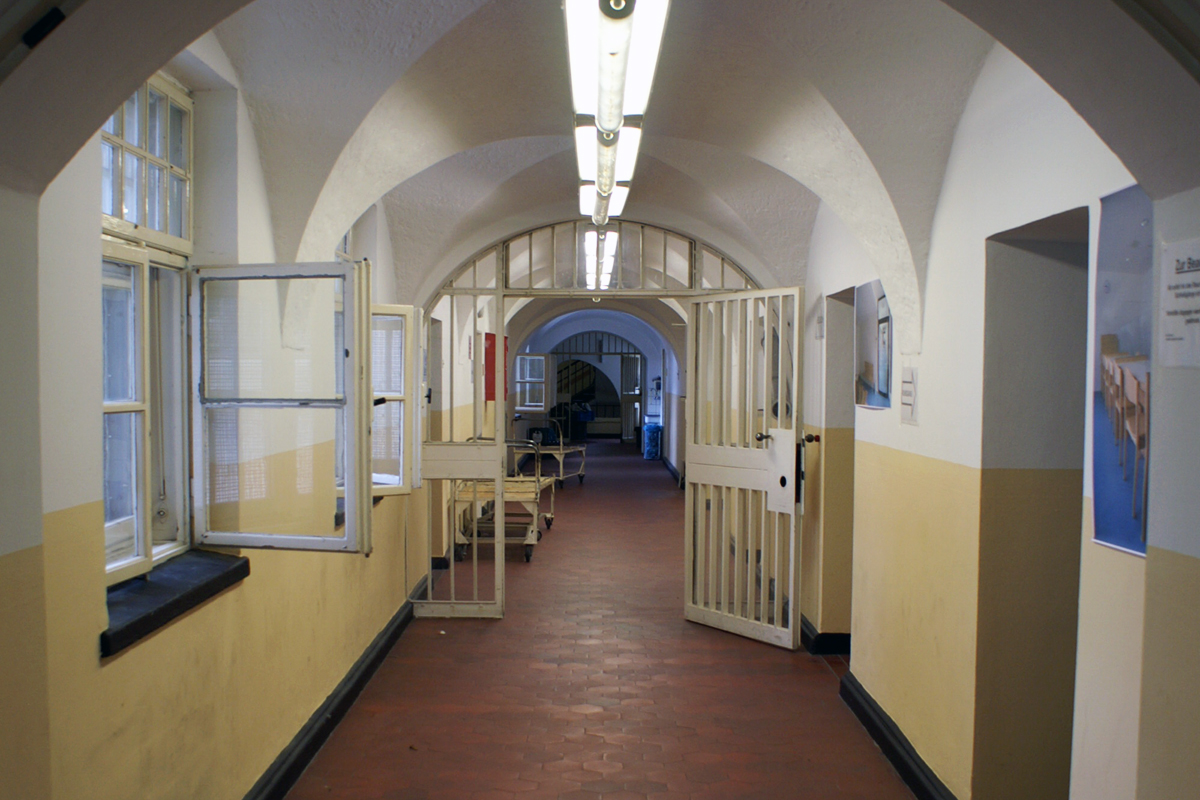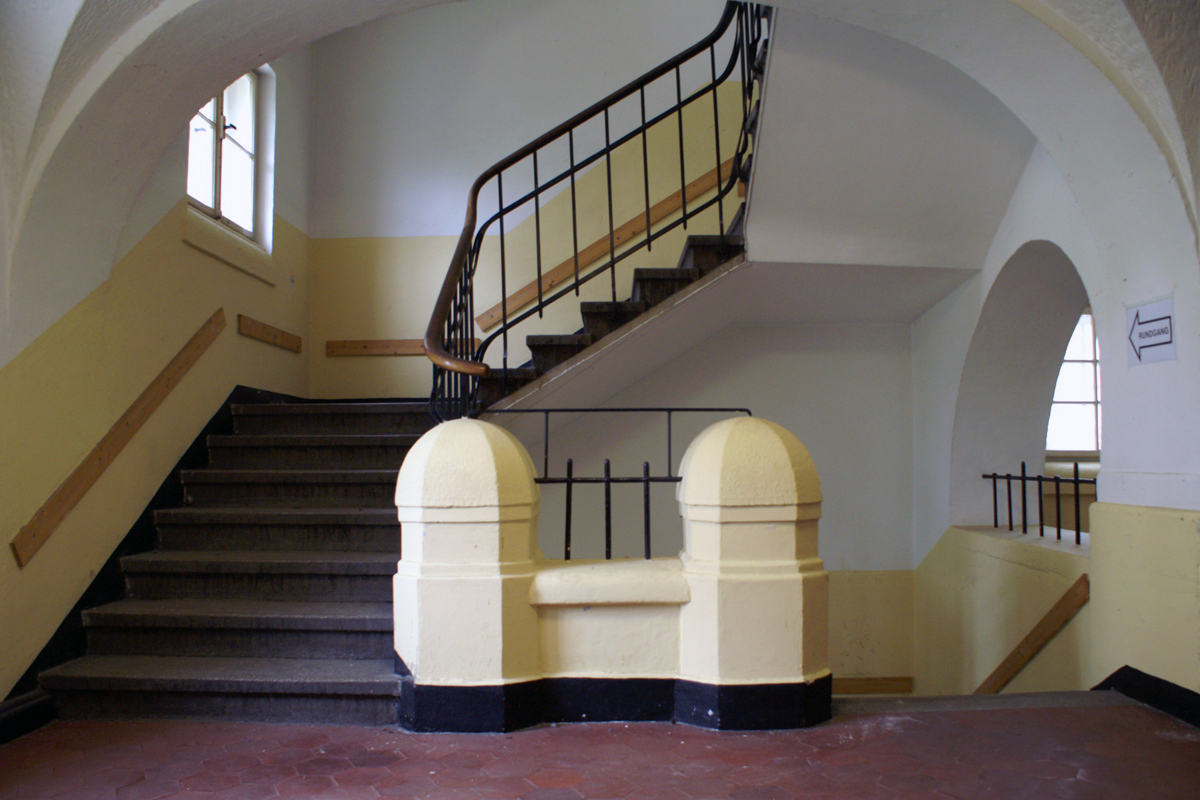 Questions à propos du site
Le site est lié au thème suivant
Care
Gérer de nouveaux usages


Care consiste à reconnaître la vulnérabilité de notre milieu de vie. Il s'agit de trouver de nouvelles méthodes de conception pour prêter attention aux zones marginalisées, blessées ou ignorées et aider à les réparer.
Injecter des usages stratégiques pouvant accompagner la transition du bâtiment vers un autre cycle de vie, en veillant aux relations entre ces usages, les habitants et le parc immobilier lui-même.
Questions à propos du site
Ve. 18 Juin 2021
Date limite de soumission des questions
Ve. 2 juillet 2021
Date limite de réponses aux questions
Avant de soumettre votre question, assurez-vous qu'elle n'apparaît pas déjà dans la FAQ.
Pour pouvoir poser une question, vous devez être connecté (et, par conséquent, inscrit au concours).
Merci de poser vos questions sur les sites dans le menu Sites.
Merci de poser vos questions sur le règlement dans le menu Règlement.
Si votre question ne reçoit pas de réponse dans les 10 jours, merci de vérifier qu'elle ne figure pas dans la FAQ sous un autre intitulé ; sinon, contactez le secrétariat concerné par email (secrétariats nationaux pour les sites, secrétariat européen pour le règlement.)