TEAM DATA
Team Representative: Claire Vernhes (FR) – urbanist architect
Associates: Lucille Bricks (FR), Adrien Picandet (FR), Simon Portelas (FR) – architects; Justine Caussanel (FR), Camille Chastanet (FR), Clara Delmond (FR), Félicien Pecquet-Caumeil (FR) – urbanist architects
MEAT Architectures,
24 rue St Jacques, 12200 Villefranche de Rouergue (FR)
21 rue Feutrier, 75018 Paris (FR)
+33 678378497 – meat.architectures@gmail.com – meatarchitectures.com

See the complete listing of portraits here
See the site page here


L. Bricks, J. Caussanel, C. Chastanet, C. Delmond, S. Portelas, C. Vernhes, A. Picandet & F. Pecquet-Caumeil
INTERVIEW
Click on the images to enlarge
1. How did you form the team for the competition?
Considering architecture as a collective discipline, we have felt the need to work as a team for a while now. MEAT is a young structure based in France, which was founded at theuniversity, in Clermont Ferrand. Today, it is a colective of architects and urban planners who wants to be open to other disciplines such as landscape, scenography, cinema, social sciences. The Europan competition was a new opportunity to explore, experiment and invent around a common project.


2. How do you define the main issue of your project, and how did you answer on this session main topic: the place of productive activities within the city?
In La Bazana, since the deregulation of the economic market, we can notice a decrease of employment in the agricultural sector, also a strong tendency towards the resettlement of villages which leads to a scarcity of services, shops and other activities. In response to this progressive "deterritorialization" of the economy, this project proposes a reactivation of the territory through the soil which passes by the establishment of a common legal structure, guaranteeing a "common good". Productive activities, through their different programs and implementation, are thought as tools / means to promote the territory and (re) territorialize the economy.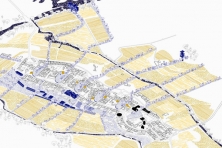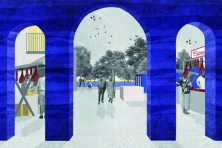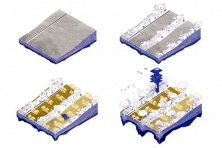 3. How did this issue and the questions raised by the site mutation meet?
The question, related to a deterritolization of the economy, enabled to expose the proposition of a new process intended for the reactivation of the existing ecosystems. It is now a pivotal period for la Bazana. Under Franco's regime, each family owned and cultivated the irrigable lands around the village. Nowadays, most of the soil, which has an unquestionable potential, is no longer used for agriculture and becomes vulnerable (seen as a land reserve for future estate transactions). In order to maintain these lands, the process we want to establish brings an interest to anyone who wants to invest in La Bazana, and therefore, an economic and environmental contribution to the territory.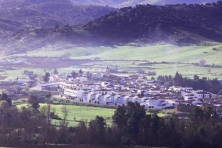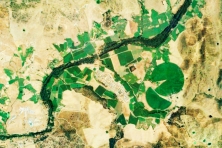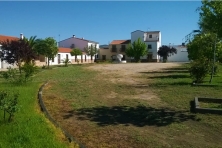 4. Have you treated this issue previously? What were the reference projects that inspired yours?
Many stakeholders have started to feel concerned about the theme of productivity on many territories. We had the occasion to work on this subject with some municipalities such as Mouans Sartoux (the first French Communal Agricultural Management) and with Le Prêcheur, Martinique. For La Fabrica de Suelos, we got mostly inspired by works, which, with modest means and sometimes even 'invisible' (which had a sustained and long lasting impact), led to an upgrading and to a redevelopment of the lost landscape.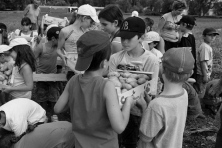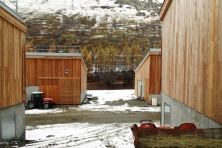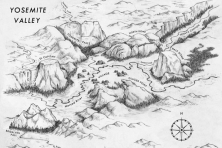 5. Urban-architectural projects like the ones in Europan can only be implemented together with the actors through a negotiated process and in time. How did you consider this issue in your project?
The project of La Fabrica de Suelos is conceived as an economic process which outlines the territory through time. Its feasibility depends on several factors, creating chain reactions until a rise in power of the system. Rather than a phasing, the project proposes a simulation of the economic process through a sort of narrative story, thereby imagining the project as a non-fixed but evolutive and flexible object.
6. Is it the first time you have been awarded a prize at Europan? How could this help you in your professional career?
It is the first time we participate in Europan and we are grateful to have received a prize. We hope this will enable us to contribute more frequently to a new thought production through landscape, architecture and urbanism, across borders and disciplines.