TEAM DATA
Team Representative: Jorge López Sacristán (ES) – architect; Associates: Javier Ortiz Temprado (ES), Lucia Anderica Recio (ES) – architects
Contributor: Carmen Simone (IT) – architect
Madrid (ES)
+33 611745268 - architecture.salt@gmail.com – the team on Instagram
See the complete listing of portraits here
See the site page here


C. Simone, J. López Sacristán, J. Ortiz Temprado & L. Anderica Recio

VIDEO (by the team)

INTERVIEW
1. How did you form the team for the competition?
The three of us studied together in Madrid. After that we separated ways and started our professional careers in different cities around the globe: Chicago, London, Zurich, Madrid. Europan was the perfect opportunity to work together, remotely, experimenting and confronting diverse research and design approaches.


2. How do you define the main issue of your project, and how did you answer on this session main topic: the place of productive activities within the city?
Reflecting on our personal experiences on how cities are changing has incited us to propose a fairly open framework for an urban regeneration process. In this regard, the site has an enormous potential thanks to an existing structural element – the river. Our proposal defines a series of guidelines that can help further develop this potential, on the basis of sustainability, re-use and renovation principles. Thus, we aim to transform the site into the heart of an uninterrupted network of public spaces, which can eventually spread to other parts of the city. We understand that the revitalization of the riverside is a key process that can guarantee the successful implementation of a complex network of productive uses within the city centre.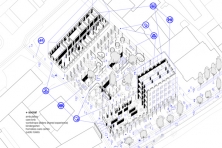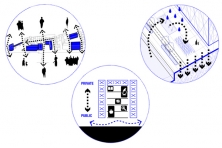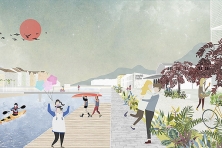 3. How did this issue and the questions raised by the site mutation meet?
The main challenge of dealing with such a complex site is embracing the fact that we cannot strictly define what the future of Innsbruck as a productive city will be. Even though our propositions should be perfectly legible, they should also remain sufficiently flexible and open for future changes. Therefore, we have defined a stratified system of interventions, which operates on an urban, site-wide and object-oriented scale. These actions are subject to innumerable alterations, but together should provide engaging outcomes.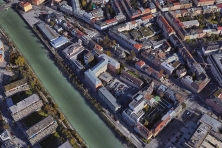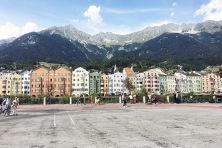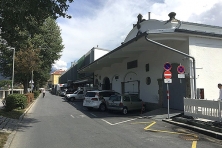 4. Have you treated this issue previously? What were the reference projects that inspired yours?
We have worked on this topic for several projects as well as part of our personal research. We understand that we are at a decisive stage in which we must rethink the ideas underlying urbanisation processes. In this regard, there are many projects that have already shown the way and contributed to our internal debate, particularly in terms of the reinterpretation and requalification of the urban landscape.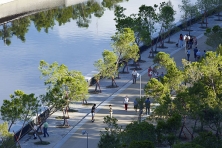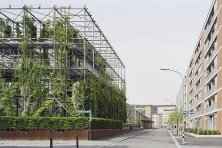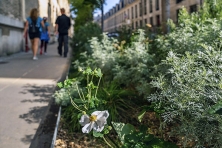 5. Urban-architectural projects like the ones in Europan can only be implemented together with the actors through a negotiated process and in time. How did you consider this issue in your project?
Our main interest has been not so much the definition of a precise outcome but to devise a framework that can bolster a shift towards a more livable and productive city centre. This framework is based on a timeline with distinct phases and a clear set of primary objectives. The sequential structure allows plenty of space for negotiation processes to take place and further develop each aspect of the project. A key element for its potential success is to involve as many actors as possible in this negotiation process, adequately qualifying each aspect of the proposal and adapting it to the ever-evolving demands of a long-term planning process.


6. Is it the first time you have been awarded a prize at Europan? How could this help you in your professional career?
This is the first time that we have taken part in the Europan competition and thus we feel extremely honoured to be recognised with an award. We feel like this a major opportunity to consolidate our structure as a team and start playing a more active role in the necessary debate regarding the regeneration of our cities.
TEAM IDENTITY
Office: studio.alt
Functions: Architecture
Average age of the associates: 30 years old
Has your team, together or separately, already conceived or implemented some projects and/or won any competition? If yes, which ones?
We have taken part in some competitions in the past, although this is the first time that the three of us have worked together on the same project.