Ettlingen Querbeet
Ettlingen (DE) - Winner

TEAM PORTRAIT
VIDEO (by the team)
INTERVIEW
Click on the images to enlarge
1. How did you form the team for the competition?
We were informed by the TU-Darmstadt about the announcement of Europan 16 in Ettlingen. Isabel, Nina and Marleen were fellow students and friends and quickly formed a working group. Todor who was Isabel´s and Marleen´s workmate joined the Team soon.

2. How do you define the main issue of your project, and how did you answer on this session main topic, Living cities?
Sustainability and climate protection are the key themes of our time, on which the concept for the new ELBA site is based. A quarter will be developed, which brings together different people and aspects of the great topic of human and earth health and lives on synergies between them according to the motto "Querbeet." Overriding themes are living and working, but the heart of the district is the research campus, which deals with the production of food, energy, but also with the production and transmission of knowledge.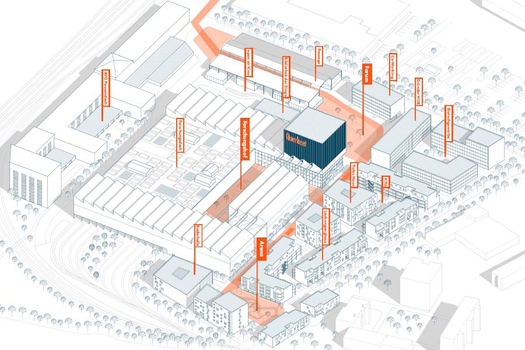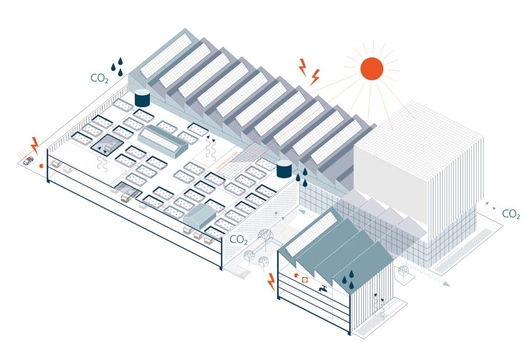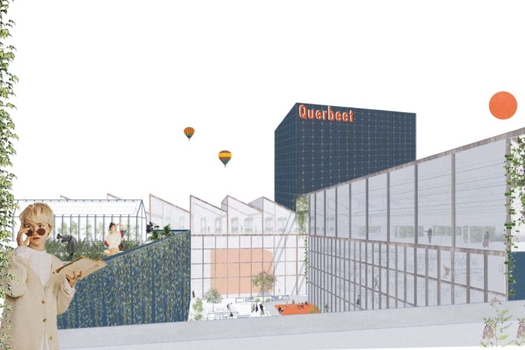 3. How did the issues on metabolic and inclusive vitalities and the questions raised by the site mutation meet?
The AVG site in Ettlingen is located in Ettlingen West in direct relation to the train station. The area is characterized by industry and services. The old town works very well and represents the small town. The western part is, however, strongly isolated from it. Due to the good connection to the city center and the city of Karlsruhe, the location has great potential to be developed under the theme of "Living Cities". Through the project, the western part of Ettlingen can be reactivated and the idyllic city can benefit from it.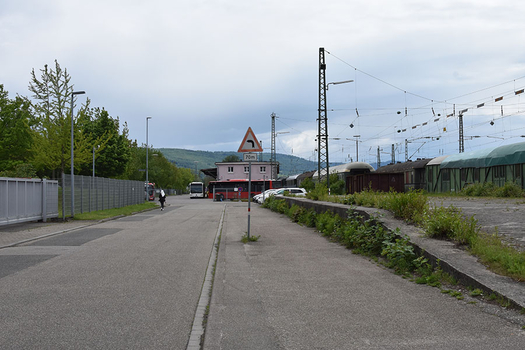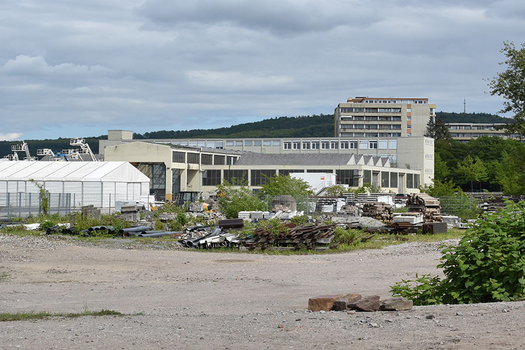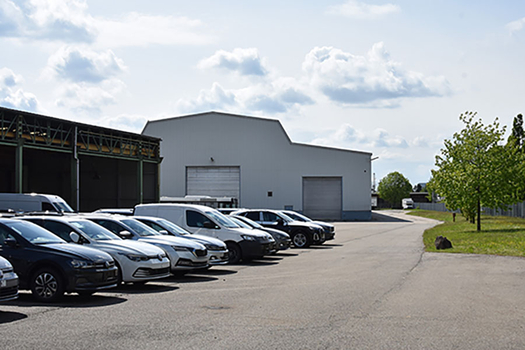 4. Have you treated this issue previously? What were the reference projects that inspired yours?
The topic of the inclusive city in particular was dealt with theoretically as an entry point. This helped us to get into the design process of Europan more easily.

5. Urban-architectural projects like the ones in Europan can only be implemented together with the actors through a negotiated process and in time. How did you consider this issue in your project?
In the planning of our project, we envision many multifunctional spaces that can be adapted in the future and that can be used individually. The research center is the centerpiece of the site, around which various types of living and employments will be arranged step by step to a 'health' city.

6. Is it the first time you have been awarded a prize at Europan? How could this help you in your professional career?
This is the first time we participated at Europan. This competition is a great opportunity for young architects and students to present their work and ambitions. We are very happy that our first entry to a competition was successful, so we are able to connect to other people and continue working on this project beyond the scope of the competition. It is an honor for us to be awarded a winning prize in such a renowned competition. Therefore, the award gives us confidence in our professional work and in the possible future implementation of our ideas.

TEAM IDENTITY
Office: -
Function: architecture
Average age of the associates: 25 years old