FREE MÜHLGANG
Graz (AT) - Runner-up

TEAM PORTRAIT
VIDEO (by the team)
INTERVIEW
Click on the images to enlarge
1. How did you form the team for the competition?
We met in 2013 at ETSAM (Universidad Politécnica de Madrid) and have since kept exchanging ideas. After years wandering across the world, Europan 16 gave us the chance to reconnect and materialize dreams, ideals, programs and concepts we pursue. Each of us had been working at different architecture offices and we were eager to participate in a competition that embraces radical approaches and innovative perspectives. From our desks in LA and Madrid, the weekly virtual rendezvous became a bonding ritual.
2. How do you define the main issue of your project, and how did you answer on this session main topic, Living cities?
Cities, like the waters of the Mühlgang, are not static entities but living organisms in constant change, with their own metabolism that is subjected to a continuous process of erosion, movement and adaptation. This changing process is what we want to make visible in our proposal, through a process we define as sedimentation.
The essence of FREE MÜHLGANG lies in a social program generated by its own context. The history of Graz, through its relationship with water (canals), reminds us that the present is an ever changing palimpsest, the result of the superimposition of multiple layers of information—some of them eroded, forgotten and invisibilized. Our proposal, in this way, becomes a model to visualize themes of the contemporary city that, having been previously considered peripheral, are now slowly making their way.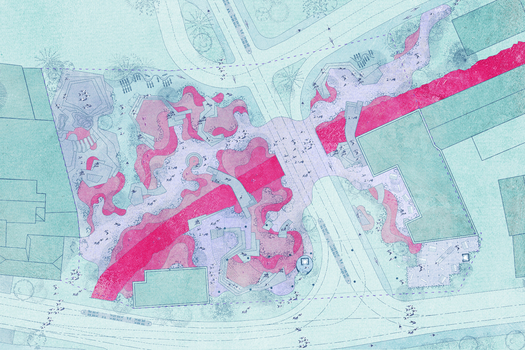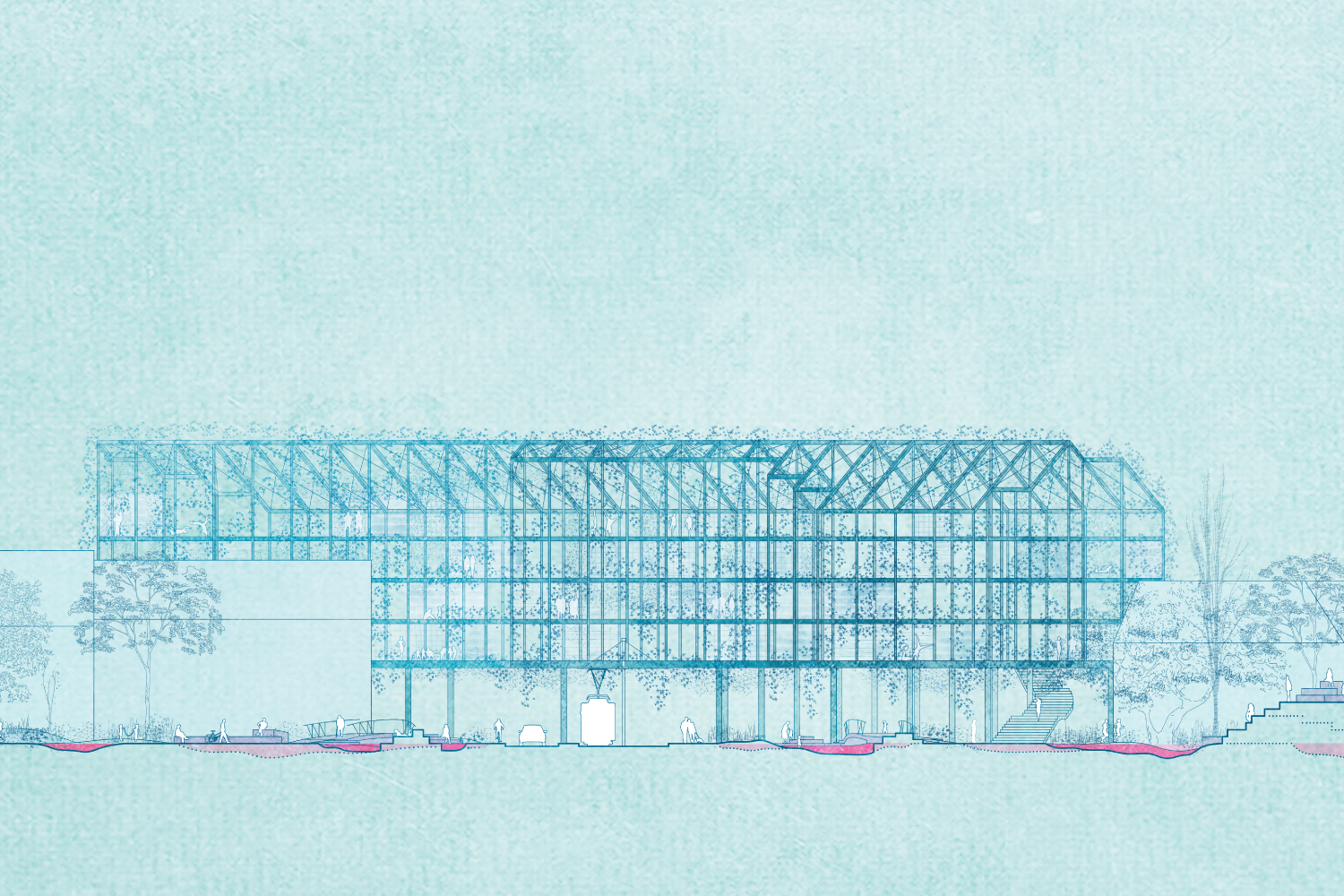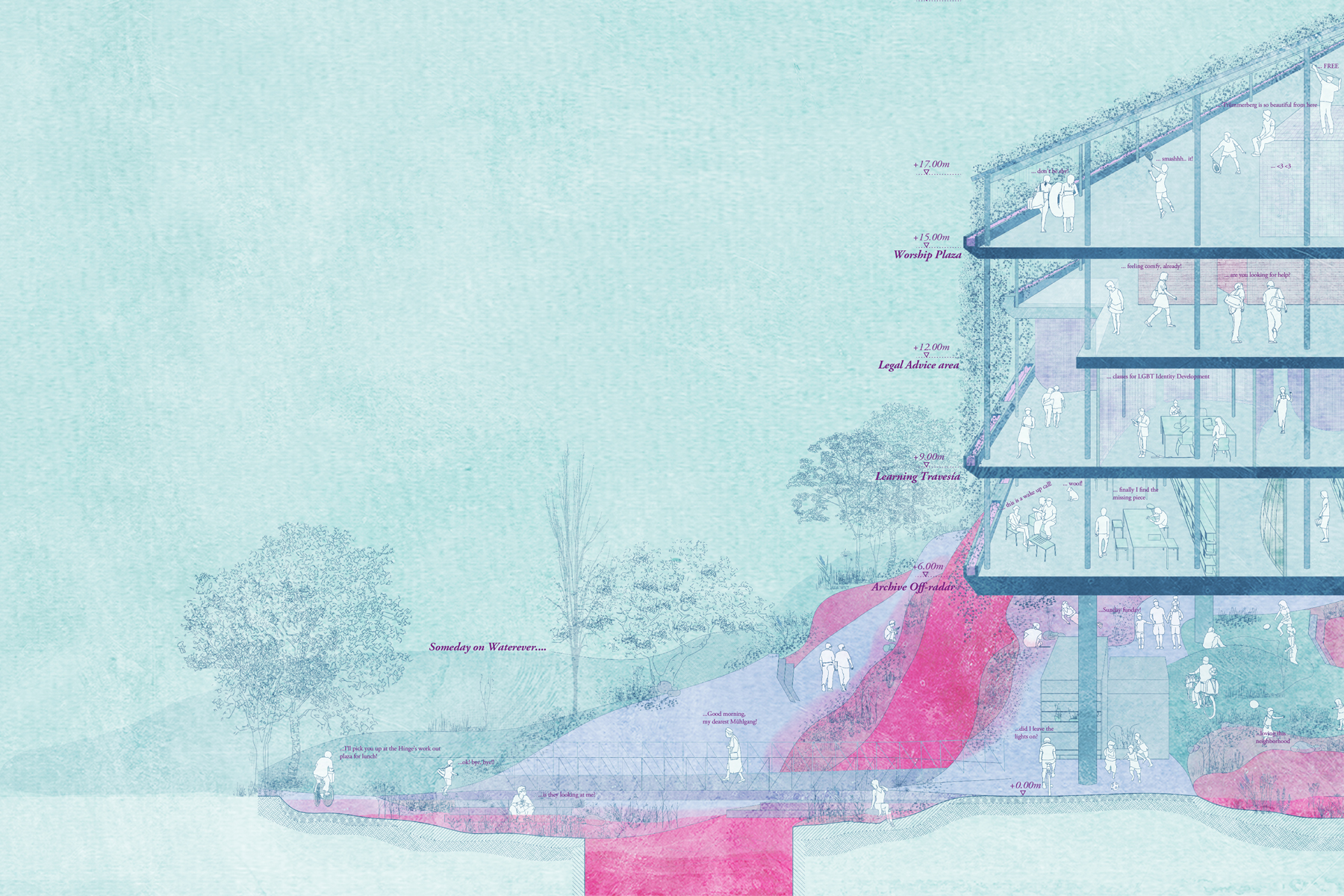 3. How did the issues on metabolic and inclusive vitalities and the questions raised by the site mutation meet?
The answer in the case of FREE MÜHLGANG is quite obvious. The program is a hybrid between nature and the human factor. The wetland—in spite of being an artificial construction, as the existing canal already is—advocates the natural regeneration through time and the re-thinking of the human being in its relationship with the natural environment. Meanwhile the Hinge enhances the exercise of body and mind from an inclusive perspective, giving minority groups a leading voice.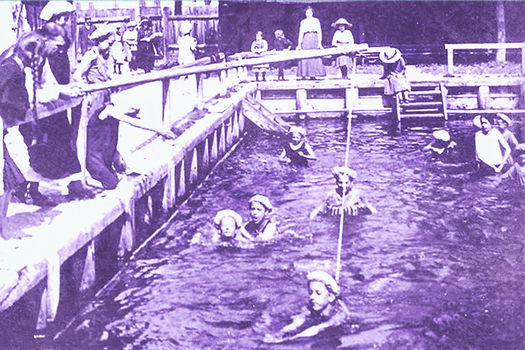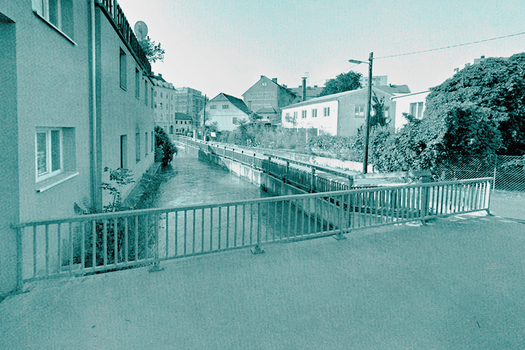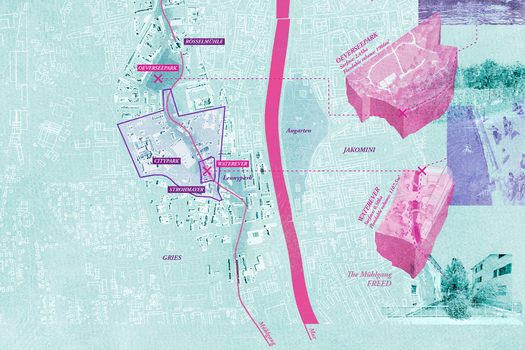 4. Have you treated this issue previously? What were the reference projects that inspired yours?
Each of us, through our university projects and in our daily work in architecture offices, had these issues in mind but never before did we have the opportunity to address them all within a single project. Europan 16 Living Cities topic gave us the perfect context to engage with them.
FREE MÜHLGANG borrows from a large variety of sources, stories and disciplines. Some of the landscape architecture projects that inspired our proposal were Lawrence Halprin's Lovejoy Fountain Park in Portland, Frederick Law Olmsted's Emerald Necklace in Boston, and Yunya Ishigami´s Art Biotop Water Garden in the Nasu mountains. Architecture projects and design movements that influenced our project were Julia Watson´s Lo-TEK, Lacaton & Vassal´s FRAC in Dunkerque, and Raderschallpartner´s MFO-Park in Zurich. And finally, our design process was guided by historical typologies that conceived the bath as a social institution, such as the Greek Bath, the Roman Thermae, the Hamman and the Medieval Bath.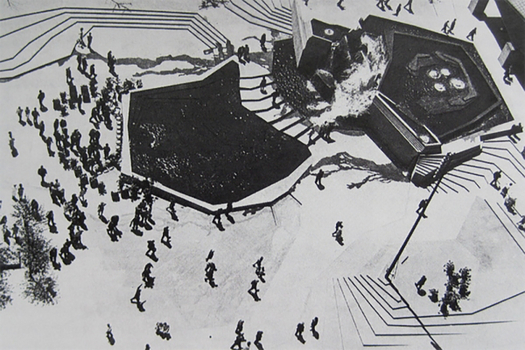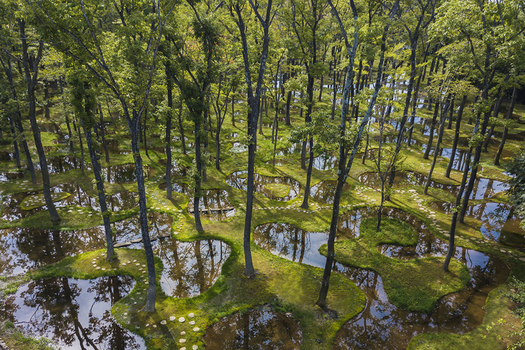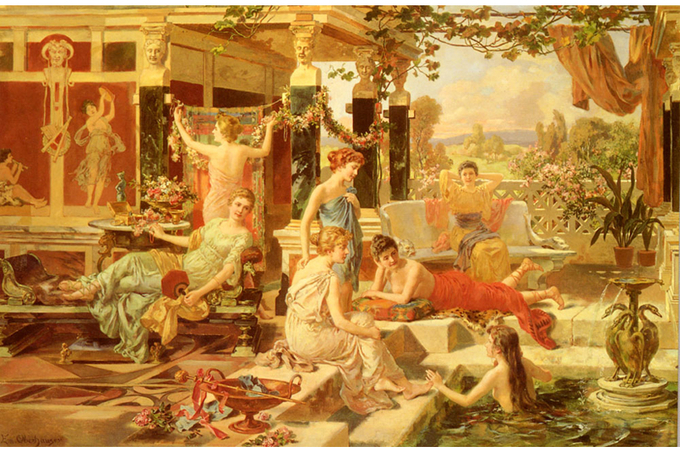 5. Urban-architectural projects like the ones in Europan can only be implemented together with the actors through a negotiated process and in time. How did you consider this issue in your project?
FREE MÜHLGANG is a project that will gradually sediment with the passage of time. Like the course of a river over the years different meanders will appear, as the project will gradually adapt to new consumer policies, to its new human and non-human inhabitants, to the new and changing urban and wild lives that it hosts, to the drift of society and to climate change. Graz is a city in which historically participatory processes have been and are successfully implemented. Our project seeks to continue and augment this participatory trajectory, giving a leading role to minority groups that may have been previously excluded.
6. Is it the first time you have been awarded a prize at Europan? How could this help you in your professional career?
Yes, we are first timers! It is indeed the first time we participate together in Europan. Being awarded a prize at Europan has been a boost of energy and illusion. It is a reaffirmation that our interests and concerns are issues that can be (and should be) addressed through architecture, landscape architecture, and urban design beyond the heteronormative hegemony of the Western man.
TEAM IDENTITY
Office: -
Function: Architects
Average age of the associates: 32 years old
Has your team, together or separately, already conceived or implemented some projects and/or won any competition? If yes, which ones?
Each of us has implemented projects and successfully participated in a variety of competitions, within the architecture offices we have collaborated with. Some examples are: Mónica's project "Home sweet Home" (with Sofia Betancur) was awarded third prize in the San Francisco Affordable Housing Challenge competition and she was a finalist at MoMa PS1 "Young Architects Program" (with TO); Violeta won and implemented the competition for Madrid Town Hall "CentroCentro" (with Héctor Fernández Elorza) and has a wide experience in competitions; Raquel collaborated in the design and implementation of "Behind the Scenes: not only a carwash" (with Linatoro.Arch) and has recently been awarded a prize at the competition for the "Sara Hildén Art Museum" in Tampere (with Arquitectos Ayala).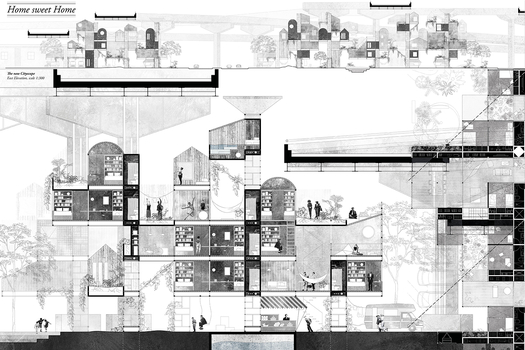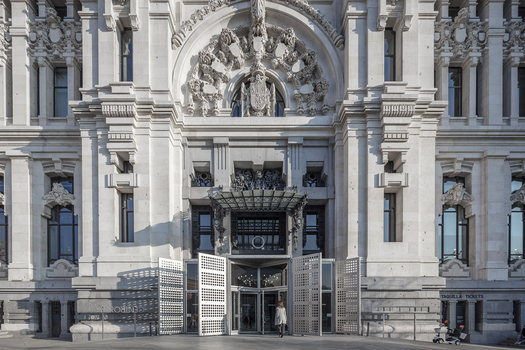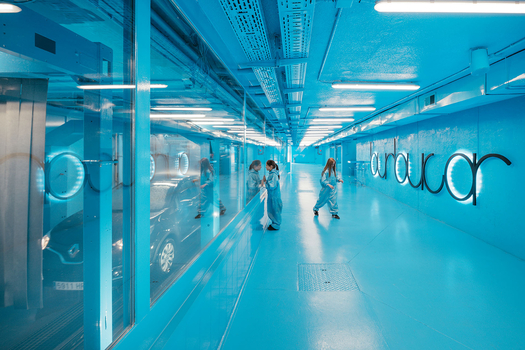 Does your team share a common workplace? if yes, give us a short description:
We are currently based in Madrid and LA, so our workplace is the cloud, which we have managed to turn into a fascinating creative and collaborative hub.