Grow 4 Brussels
Brussels (BE) - Runner-up

TEAM DATA
Associates: Filip Momikj (MK) – architect, Mohammad Hammash (BE) – architect, urbanist, Georgios Tsoukalas (GR) – urban planner, landscaper
De Strip Architects + .ism-s
Belgicalaan 35, 1080 Brussels, Belgium
T. +32 (0) 489 31 60 44 /
info@destrip.be / www.destrip.be
See the complete listing of portraits here
See the site here
TEAM PORTRAIT
VIDEO (by the team)
INTERVIEW
Click on the images to enlarge
1. How did you form the team for the competition?
De Strip Architects (Filip & Mohammad) are active in Belgium for a couple of years, they are quite present on social media where they regularly share and communicate their reflections on the urban environment of Brussels. After following. ism-s (Georgius) work on social media for a while, we realised that we share quite a wide spectrum of diverse ideas and few common values in regard with the metabolism of cities. EUROPAN 16 was the perfect opportunity to get in contact and form a team.

2. How do you define the main issue of your project, and how did you answer on this session main topic, Living cities?
The further densification of the cities and the ever-evolving technologies, have already and, will exponentially increase the need for sustained adaptation of the existing building stock and the way urban populations live. We are of mind that if the perpetual adaptation process was to continue following the pretty much obsolete, modernistic, dogma of "Form Follows Function" Europe will never manage to achieve its goals for carbon neutrality by 2050. Thus, we decided to work in two scales while staying true to the values of circular construction and following a "Function Follows Form" approach. Both scales, although maintaining the inherent qualities of the site, are ensuring openness and integration to the neighbourhood and the local economy. Any renovation, new construction and public space has been designed with respect to the exceptional architectural heritage of the site. Ultimately by letting the core principals of the circular economy serve as guide through the entire process has resulted in the creation of a flexible and strategic system which sets its invariables while allowing freedom to adapt and develop leading to a project than can change assignment in a short time in order to adapt in any new challenge that might arise.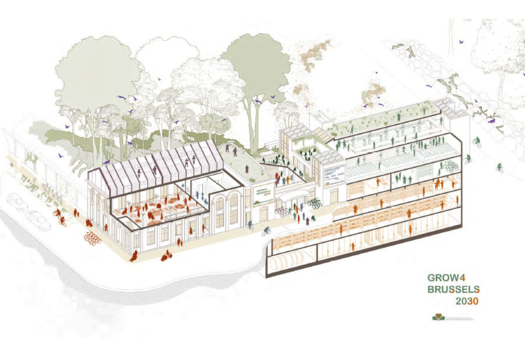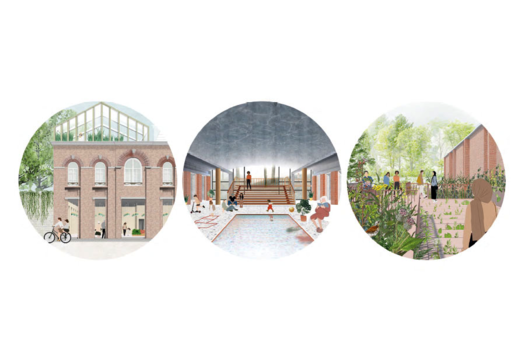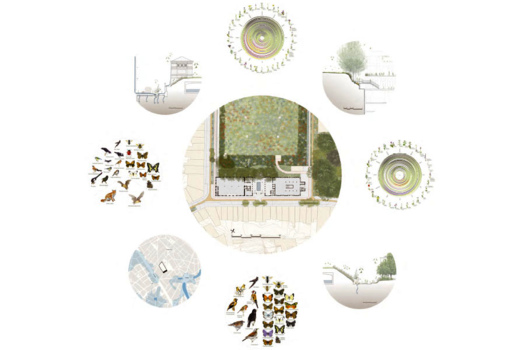 3. How did the issues on metabolic and inclusive vitalities and the questions raised by the site mutation meet?
We believe that it is of utmost importance to rethink the spatial planning of our cities and the dynamics between production, public space, economic activity, leisure, and green space in order to transition towards a circular and regenerative economy with focus on social and democratic entrepreneurship and with respect to the urban ecosystems.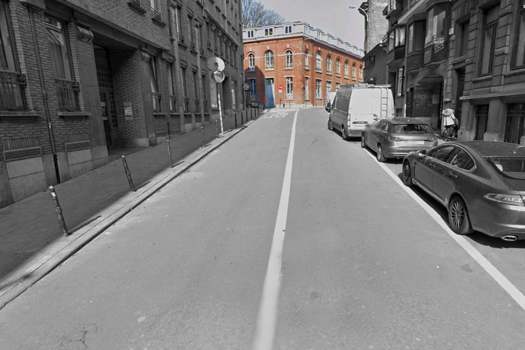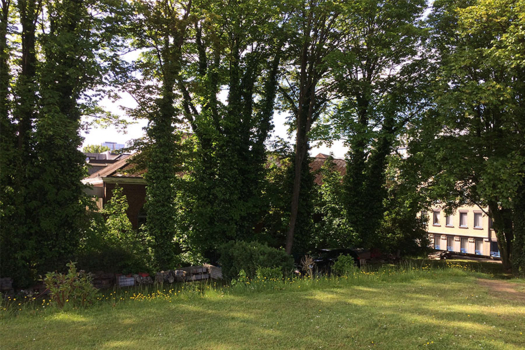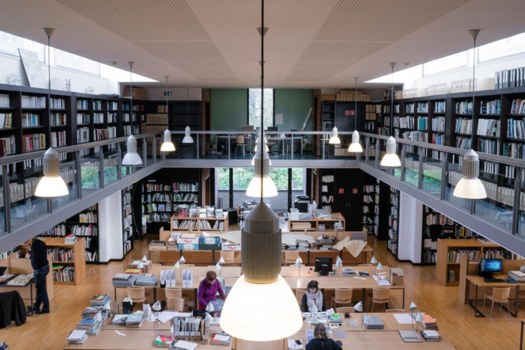 4. Have you treated this issue previously? What were the reference projects that inspired yours?
We have not directly dealt with this subject, but we have been following different analogical case studies. Some examples that additionally encouraged us were "Ferme Abattoir" next to the south station in Brussels, the successfully adapted underground farms in Seoul's underground stations, the case of the former air raid shelters under Clapham in London which was as well transformed to underground farming and the subterranean culinary gardens of Manhattan that are able to provide with fresh produce the local restaurants.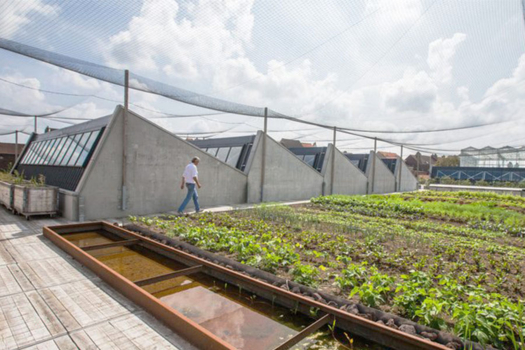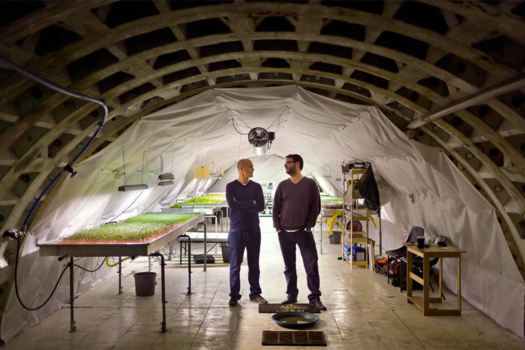 5. Urban-architectural projects like the ones in Europan can only be implemented together with the actors through a negotiated process and in time. How did you consider this issue in your project?
Grow 4 Brussels 2030 hosts a range of functions with different grade of feasibility and flexibility. Briefly speaking, the general idea is to implement the most feasible activities in the least flexible spaces first. In that way different parties could gain a better understanding of the potentials of the initiative and lead to its further development taking into consideration the collected input and data.

6. Is it the first time you have been awarded a prize at Europan? How could this help you in your professional career?
Yes indeed, this is the first time that we have been awarded an EUROPAN prize and we are very happy about it. We believe that this award is an exceptional opportunity to publicly promote our ideas in a broader professional and public audience. In this manner we would gain more credibility and potential for teaming up with other more experienced colleagues and finally to be able to participate in the open calls and enter the public competitions in Belgium and abroad.

TEAM IDENTITY
Office: De Strip Architects in association with .ism-s
Function: architecture, urbanism, landscaping
Average age of the associates: 32 years old

Does your team share a common workplace? if yes, give us a short description:
We have a small office in a coworking hub. Decent but limited space where we could develop our ideas and discuss the ongoing project. However, the output material for competition was prepared partially at this office and partially in our own individual workstations.