TEAM DATA
Team Representative: Olivier Robert (FR) – architect; Associate: Sophie Canfin (FR) – architect
120 avenue de Messidor, 1180 Uccle (BE)
+32 467 059 139 - olivier.robert.architecte@gmail.com
See the complete listing of portraits here
See the site page here


O. Robert & S. Canfin

VIDEO (by the team)


INTERVIEW

1. How did you form the team for the competition?
Our collaboration started within the framework of our diploma at the ENSA of Clermont-Ferrand. This first joint project led us to reflect on the dispersed urban planning of the Liège suburbs (BE) and was the starting point of our professional career. We currently work in Brussels (BE) and it was with enthusiasm that we chose to participate in Europan 15 – "Productive Cities 2" on the site in La Louvière. We share the idea that architecture feeds off the territory in which it is located to reveal its resources and specificities.


2. How do you define the main issue of your project, and how did you answer on this session main topic: the place of productive activities within the city?
Like many contemporary cities, La Louvière is made up of monofunctional urban entities that consume space and infrastructure, generating spatial segregation and a pendularity of uses. The challenge is to recreate proximity between production places, housing and leisure through an innovative reflection on the conditions of cohabitation of productive activities with the residential fabric of the project site. Thus, through a reflection on the status of soils, the quality of public spaces and the programmatic mix, our objective is to create new economic and social synergies, to induce a diversity of uses and to make the district live according to different temporalities.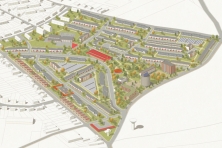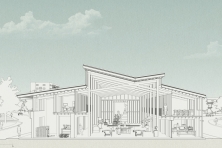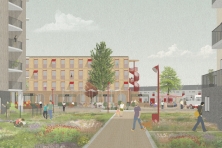 3. How did this issue and the questions raised by the site mutation meet?
We envision the site proposed for reflection as an example of a future sustainable neighbourhood, combining residential, productive and recreational programs. This is why the craft nursery –a place for professional reintegration through training– encourages experimentation and the development of new skills and initiates the creation of a local sustainable construction industry. It reflects the ambition to use re-usable and sustainable materials such as raw earth and wood through constructive devices that favour modularity and reversibility. We have also carried out broader research on living patterns and formulated new housing typologies that provide a response to demographic changes and new family patterns while promoting living together and social mixing.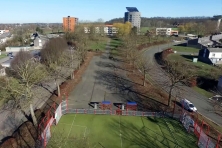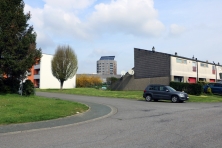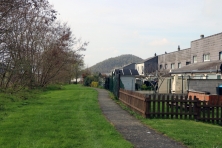 4. Have you treated this issue previously? What were the reference projects that inspired yours?
We had already tackled the theme of programmatic diversity at both the urban and architectural levels during our diploma course through two proposals, one combining agricultural productive spaces with recreational spaces, and the other, housing with local facilities in the town centre. Our ambition to propose a territorialized architecture using local know-how and sustainable materials, has been nourished by the work of architect Simon Teyssou who, thanks to a measured and attentive intervention strategy, has made it possible to enhance the village of Chaliers (FR). It is also fuelled by the research carried out by BC Architects on earth construction from building site excavations and by the programming of the Grands Ateliers de l'Isle d'Abeau (FR), a centre for teaching, research and experimentation in construction.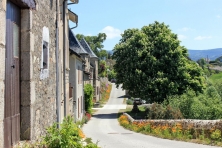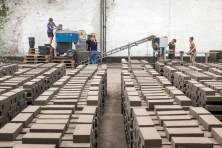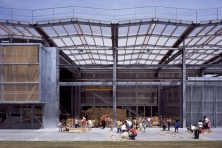 5. Urban-architectural projects like the ones in Europan can only be implemented together with the actors through a negotiated process and in time. How did you consider this issue in your project?
The project is conceived as a stratification of interventions at various scales, which can be considered independently, but which remain complementary to form a coherent whole within the neighbourhood. It is based on a detailed analysis of the existing situation in order to reveal and strengthen the potential of the site through specific but careful interventions. In addition, our proposal envisages possible interactions and partnerships between various actors in the area such as institutions, research and training centres, local businesses and current and future users of the Queen Elizabeth City.


6. Is it the first time you have been awarded a prize at Europan? How could this help you in your professional career?
This is our first participation in the Europan competition, it has been a stimulating experience that has allowed us to continue and amend our reflections on subjects that are close to our hearts. For us, this project is an opportunity to discuss a vision of the city and architecture with local players and to confront our ideas with economic, social and political issues. We hope to be able to continue our reflection alongside the project management and we hope to see the project become a reality.
TEAM IDENTITY
Office: /
Functions: Architects
Average age of the associates: 28 years old
Has your team, together or separately, already conceived or implemented some projects and/or won any competition? If yes, which ones?
Yes: our final project to become architects, at the Ecole Nationale Supérieure d'Architecture de Clermont-Ferrand (FR).