Niort, Port Terrestre
Niort (FR) - Winner

TEAM DATA
Associates: Léonard Cattoni (FR) – landscape and urban planner, Emmanuelle Blondeau (FR) – urban and landscape architect, Charline Rollet (FR), Manon Bonicel (FR) – architects
Réseau(x) paysage & urbanisme / Météores
53 rue Marceau, 93100 Montreuil
cattoni@agencereseaux.fr / agencereseaux.fr
See the complete listing of portraits here
See the site here
TEAM PORTRAIT
VIDEO (by the team)
INTERVIEW
Click on the images to enlarge
1. How did you form the team for the competition?
We met while working within the same landscape architecture and urban design office, where we have developed a shared vision of landscape and public realm. This common base is enriched by our different professional and academic backgrounds (architecture, urban planning, applied arts, landscape engineering) giving the team a multi-disciplinary and multi-scalar approach to complex urban design issues.
2. How do you define the main issue of your project, and how did you answer on this session main topic, Living cities?
The main issue for the territory of Niort is to develop a landscape and ecological strategy on the outskirts of the conurbation by placing the natural environments at the heart of the urban development process by the creation of ecotones, living edges. To answer this, we widened our gaze to the geographical scale of the Marais Poitevin, itself constituting a mosaic of living environments in perpetual evolution and we projected ourselves into the predictions of the last IPCC report published in August 2021. This one foresees a profound transformation of the coast and back-coast induced by global warming, and in Niort in particular an increased presence of water in all its forms that we have chosen to place at the heart of the development strategy: Niort then becomes a land port at the entrance to the Marais Poitevin regained by waters, a living city whose peri-urban fringes are revisited in the light of ecological and climatic cycles, where inhabited, natural and nourishing spaces are hybridized and linked by hydraulic systems , themselves support for ecological continuity and diversified uses.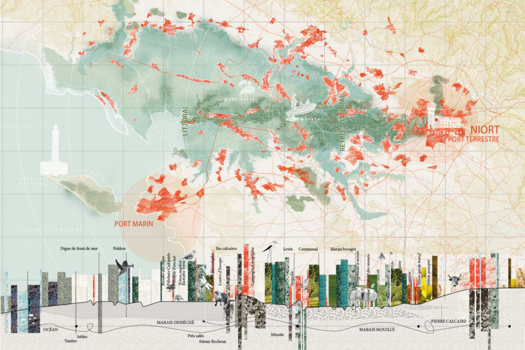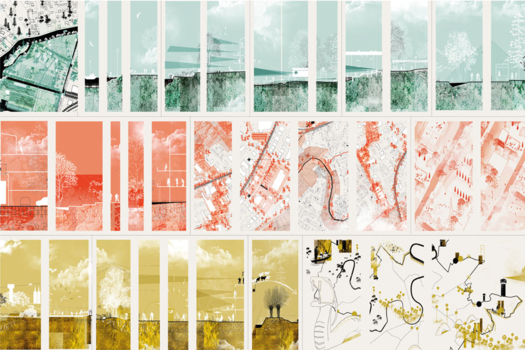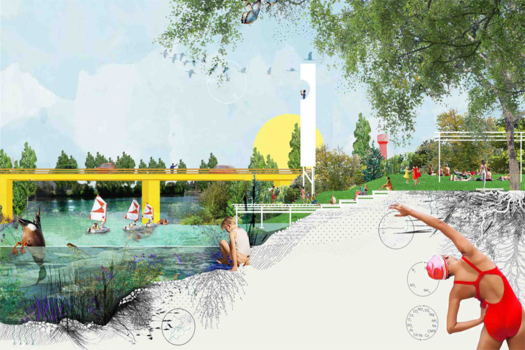 3. How did the issues on metabolic and inclusive vitalities and the questions raised by the site mutation meet?
We have formulated five strategies for the mutual enhancement of the city, nature and agriculture to define a new spatial vision but also new uses and access to the fringes of the conurbation of Niort:
1. The large park of the valleys of Niort, which makes it possible to reveal and protect the various valleys that cross Niort, to reconcile uses and biodiversity at the interface with the city and to create a reciprocal link between city and countryside
2. The land-sea axis, a panoramic route between urban, agricultural and palustrine landscapes, reclassified as a peaceful avenue supporting an ecological, multimodal and scenographic corridor
3. Ecotones, active and landscaped edges between suburban developments and fields
4. The loop of the Third Millennium, existing hiking trail enriched with artistic, cultural and gastronomic routes
5. Desirable city entrances, activity zones recycled into an urban ecosystem, a laboratory for circular and bioclimatic urban planning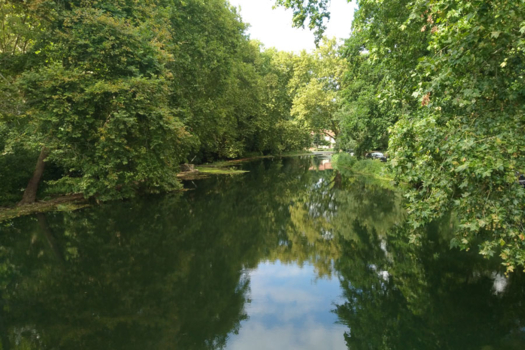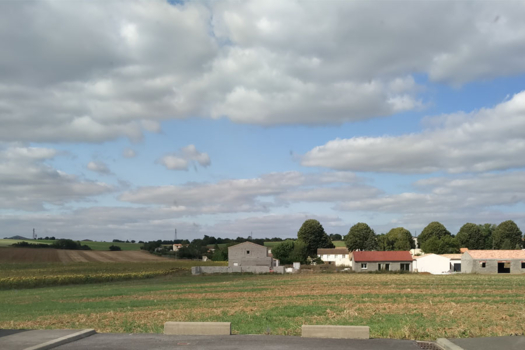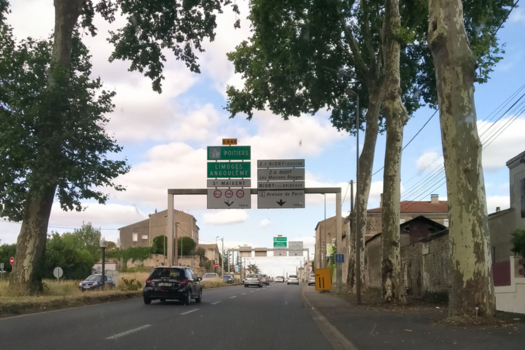 4. Have you treated this issue previously? What were the reference projects that inspired yours?

We had the opportunity to deal with the theme of inclusiveness in the current project of La Promenade des Hauteurs (a project developed within Agence Ter), a 42km landscape and sports loop in Paris and nine neighboring towns. This public space requalification project is designed as a large open-air facility offering natural, leisure, sports and cultural spaces accessible to all. Atypical in its modus operandi and in its governance, the Promenade will be financed, developed, animated and managed collectively by public and private actors.

The transformation of infrastructure into an urban axis, a vector of travel for all and life is also a subject close to our hearts. Agence Réseau(x) is currently working on the requalification of Hergé and Schuman avenues over 4 km and 15.9 ha in Marne-la-Vallée. The project responds to a request to increase road capacity in anticipation of the territory's development. Building on the existing heritage, the profile of the avenue has been revised in all its dimensions to increase travel comfort and improve the sharing of the road between all modes.

We are familiar with major territorial studies such as the geological and geographical study of the coastline of Saint-Nazaire (study carried out within the Ter Agency). This study shows the insular character of Saint-Nazaire within the Guérande peninsula. From this vision of a large-scale island, the notions of "edges" emerge in the collective imagination : coastline, retro-coastline and between two edges. Understood as ecotones, the shores become project tools capable of providing operational responses by sector to better develop, enhance and inhabit this moving piece of territory while taking into account the notion of hazards and predicted marine submersion.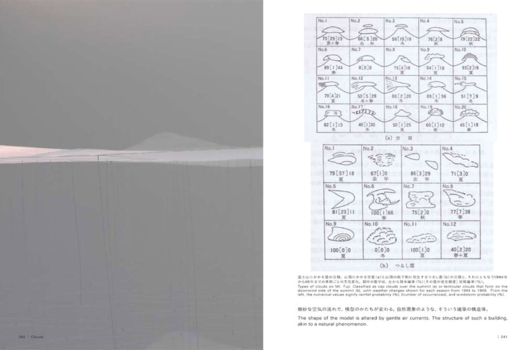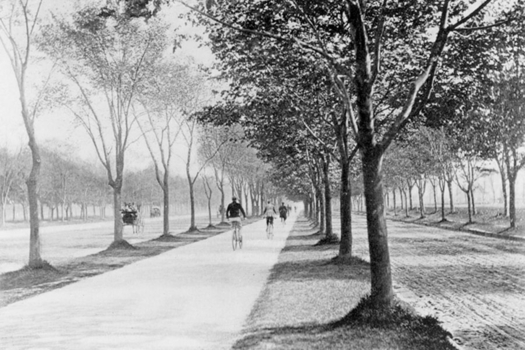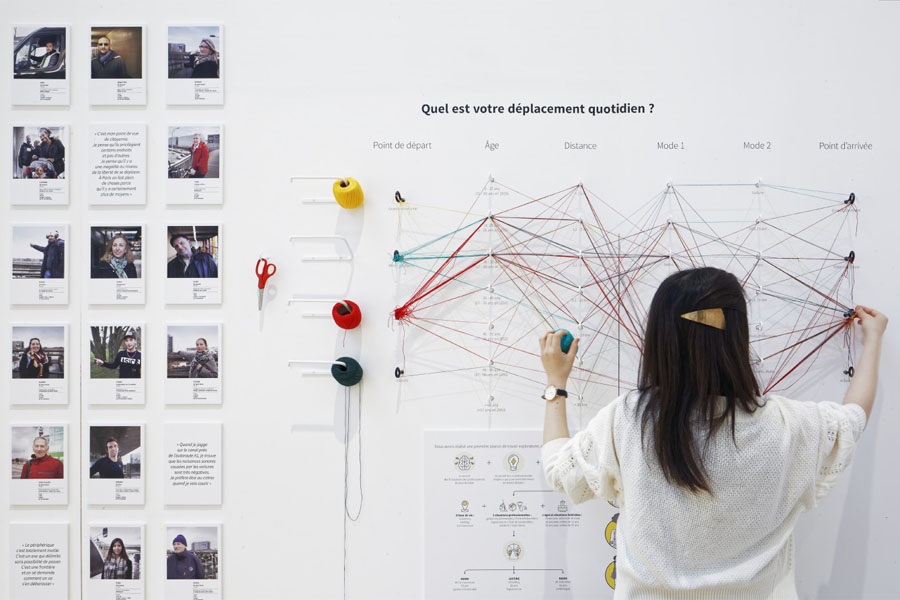 5. Urban-architectural projects like the ones in Europan can only be implemented together with the actors through a negotiated process and in time. How did you consider this issue in your project?
The order for Niort opens a reflection on a very vast territory. Aware of the complexity of the issues and of the large number of private and public actors concerned, we have responded with a flexible project tool and five major territorial strategies rather than with a drawing frozen on a specific site. Firstly, agreeing on a project method and common objectives is a solid prerequisite which subsequently makes it possible, in partnership with all stakeholders, to lead to a concerted and locally adapted spatial project. Then, we did not hesitate to rely on the projections of the IPCC to create a collective electroshock and start a common reflection on the making of a resilient city for tomorrow : How to introduce the notion of risk, mutability, natural hazards and living environments as a common good in urban planning framework documents? How to reverse the order of priorities by putting "nature" at the heart of the issue of urbanization ?

6. Is it the first time you have been awarded a prize at Europan? How could this help you in your professional career?
Part of the team has already participated in E15 and has been mentioned on Vallbona site. Europan is for us a space of freedom and reflection, an opportunity to free ourselves from the framework of traditional procurement by developing more personal and forward-looking responses. In addition, Europan is clearly an opportunity to access public procurement for team members who have recently created their own structure.

TEAM IDENTITY
Office: The team is organized around several entities: "Réseau(x) landscape & urbanism", created in 2019 by Léonard Cattoni, "Météores - climatic architecture and urbanism" created by Emmanuelle Blondeau in 2022, Charline Rollet architect and space designer and Manon Bonicel architect. This hybrid and complementary grouping makes it possible to consider working in a collaborative manner to respond to a possible operational continuation.
Function: architecture, landscape, urbanism
Average age of the associates: 32 years old

Has your team, together or separately, already conceived or implemented some projects and/or won any competition? if yes, which ones?
All four of us have already worked as a team within the same agency (TER agency) on competitions, studies and operational project management: guide plan for the Promenade des Hauteurs (Est Ensemble), study of the Nantes-Saint Nazaire coastline, development of the banks of the Allier in Vichy, project management of public spaces for the ZAC des Groues in Nanterre and the Condorcet Campus in Aubervilliers. Two members of the team won awards for Europan 15. As individuals, several studies and projects are underway: Study for the transformation of Avenue Hergé-Schuman in Marne la Vallée, requalification of Place des Metz in Jouy-en-Josas, design of public spaces in the Souys Nord neighborhood within the Garonne-Eiffel ZAC in Bordeaux, AMO participatory budget Saint-Denis, AMO of Plaine Commune for the definition of the city center of La Courneuve, AMO museums of Paris for the requalification of the landscape heritage of 10 museums, creation of a garden of dye plants in the monastery Saint-Nicolas in Vitré, etc.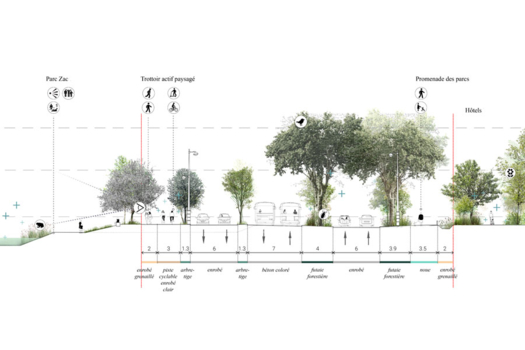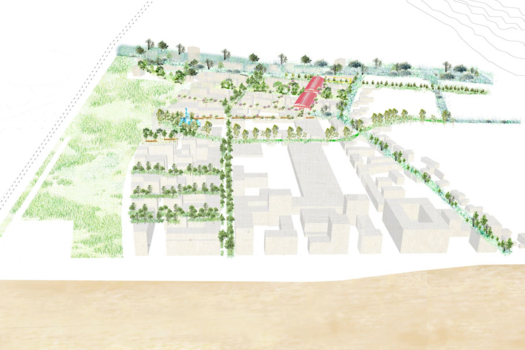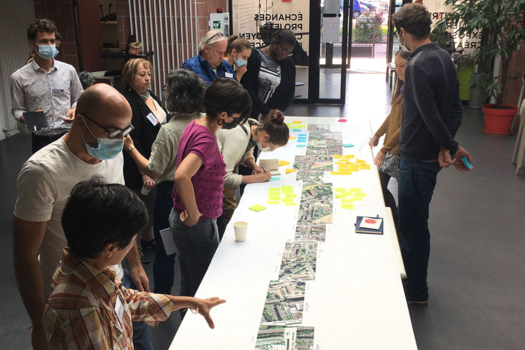 Does your team share a common workplace? if yes, give us a short description:
The team meets at the Réseau(x) agency, offices shared with an architectural firm in Montreuil. It has a personal space, a meeting room and a convivial space.