TEAM DATA
Team Representative: Jürgen Höfler (AT) – architect urbanist
Contributor: Julia Legezynska (PL) – artist
Strausberger Platz 7, 10243 Berlin (DE)
+49 17 698 508 043 - juergen.hoefler@gmx.at
See the complete listing of portraits here
See the site page here


J. Legezynska & J. Höfler

VIDEO (by the team)

INTERVIEW
1. How did you form the team for the competition?
Unfortunately we could not find the right people for the task. It was of great interest to us to define our approach in the course of the Europan in more detail, to deal with central issues and to provide answers to urgent questions.


2. How do you define the main issue of your project, and how did you answer on this session main topic: the place of productive activities within the city?
With the Luscic Barracks, Karlovac has a centrally located urban development area that will change the city on the long term. In addition to the programming of the area, decision-making mechanisms and the intentions of various stakeholders need to be clarified. Only in a structured process can synergies between people, functions and spaces be created and the city as a whole be productively complemented.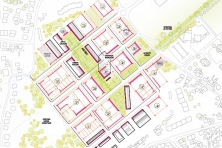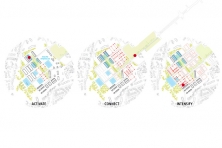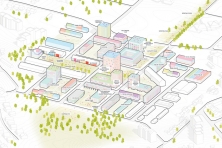 3. How did this issue and the questions raised by the site mutation meet?
We believe that production in the city is an important topic for the future. However, we have to ask ourselves how competition for space and use can be organized and how a balance can be found between the different demands. The soil as a finite resource cannot be increased.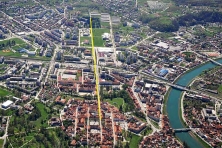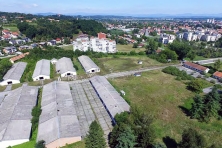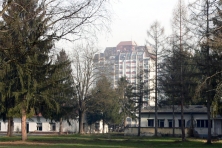 4. Have you treated this issue previously? What were the reference projects that inspired yours?
We must pay attention to how we can reorganize, re-program and design the conversion areas in a sustainable way. Karlovac is not the only one facing this challenge, but the Genius Loci requires new answers time and time again. For us, the past is an important reference point for future development. The collective cognitive picture cannot simply be overwritten, but should be meaningfully complemented.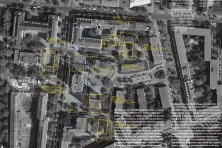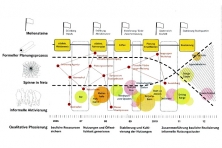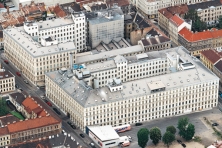 5. Urban-architectural projects like the ones in Europan can only be implemented together with the actors through a negotiated process and in time. How did you consider this issue in your project?
For us, the different perspectives and wishes for the city are an important starting point. A structured process should enable knowledge transfer, debate, negotiation and joint decision-making. The development of the Luscic Barracks will not happen overnight. We therefore need sufficient scope for future generations, otherwise it will be impossible to establish a lively neighbourhood organism.


6. Is it the first time you have been awarded a prize at Europan? How could this help you in your professional career?
It is the first time we have participated in Europan and we are very happy to have received a prize. It was exciting to deal with the site over several months, to test different approaches and to create a possible vision of the future.
TEAM IDENTITY
Office: /
Functions: Urban design, Art
Average age of the associates: 31 years old
Has your team, together or separately, already conceived or implemented some projects and/or won any competition? If yes, which ones?
ELYSIUM - Die Rückeroberung der Stadt (ELYSIUM - Reconquering the city), 1st Place: Die Straße Ihren Bürgern! (The streets to their citizens!)
Polis award 2019 Kommunikative Stadtgestaltung (Communicative urban design), 3rd Place: Mitmach Park Weinstadt (employee for A24 Landschaft)