TEAM DATA
Team Representative: Eloi Ruana Girones (ES) – architect; Associates: Patricia Marín Arraiza (ES), Laia Padres Riera (ES) – architects
Valencia 183 - 2° 2a, 08011 Barcelona (ES)
+34 690 702 264 - eloi.ruanagirones@gmail.com
See the complete listing of portraits here
See the site page here


L. Padres Riera, P. Marín Arraiza & E. Ruana Girones

VIDEO (by the team)

INTERVIEW
1. How did you form the team for the competition?
We know each other from different environments: Eloi and Laia studied their Bachelor's degree together and have collaborated in several projects in Barcelona (ES) in the past few years. Eloi and Patricia did their Master's degree together in Madrid (ES) and have participated in several competitions and exhibitions together as well. We decided to form this team for Europan 15, as our approach to urban and social challenges is very similar and our different backgrounds made the team even more interesting.


2. How do you define the main issue of your project, and how did you answer on this session main topic: the place of productive activities within the city?
The main challenge of our project was to create a city through an economical model over several years. One of the biggest issues that our towns live today is the lack of economic activity that attracts new habitants. Most of the people find it very hard to find a job in rural areas and end up moving to bigger cities. The main purpose of our project is to generate an economic, ecological and traditional model that provides a space for towns to grow, but at the same time stay linked to their landscape and local products. We propose a green environment through different operations at different scales in order to develop these new activities, where the everyday life of the citizens becomes the priority.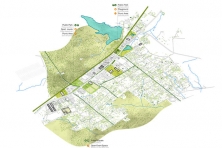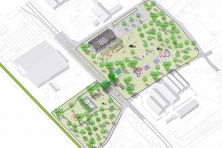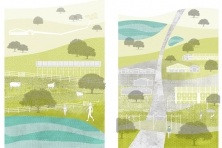 3. How did this issue and the questions raised by the site mutation meet?
The main conflicts we found on-site were the physical separation from the town centre and from the surrounding landscape, and the abandoned state of the buildings on it. Another major issue was the lack of economic activity to engage citizens to stay and live in the area, that has lots of potential. We considered this situation as an opportunity to integrate the idea of a new economic activity that would reactivate the area, through an economic model based on ecology and respecting and considering its traditions. Our proposal is thought to be developed in different phases, first identifying the abandoned buildings in the area and giving them a new life; then reconnecting and regenerating the surrounding natural areas and proposing new public uses for the citizens; and last, incorporating new infrastructure to complement the existing.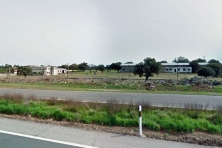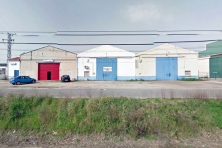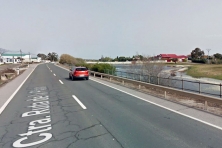 4. Have you treated this issue previously? What were the reference projects that inspired yours?
We share special tides and we have worked on research projects with UPC (Universitat Politècnica de Catalunya) and IIT (Illinois Institute of Technology) on the region of la Terra Alta, in Catalonia (ES), an area in a similar situation as Casar de Cáceres. For this project we approached a similar issue in a larger area, where the strategies implemented not only focused on a site, but on a whole region, that allowed a more global proposal. We studied several eco-industrial parks to propose our economical model; one of the most useful was the Eco-industrial park of Torrent Estadella in Barcelona.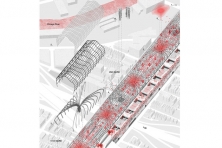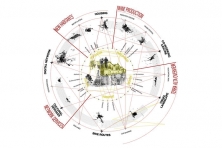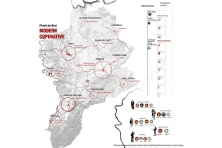 5. Urban-architectural projects like the ones in Europan can only be implemented together with the actors through a negotiated process and in time. How did you consider this issue in your project?
For us it was a must to take time-frame phases into consideration to develop the project. We understand that the only possible way to implement our project on the site is through a dialogue with the town and its citizens and during a mid-term period of time. To take it realistic means we need to be really organized and coordinated with institutions to be able to implement a powerful thought in a place.


6. Is it the first time you have been awarded a prize at Europan? How could this help you in your professional career?
This is the first time. First, it gives us an injection of positiveness and energy to carry on working together as a team and to bet for this eco-social and traditional strategies.
TEAM IDENTITY
Office: /
Functions: Architecture
Average age of the associates: 27 years old
Has your team, together or separately, already conceived or implemented some projects and/or won any competition? If yes, which ones?
We have successfully collaborated in different projects in the past. Laia and Eloi have recently collaborated together developing some private residential projects, dealing with issues of pre-existing and rehabbing spaces. Eloi and Patricia worked on a proposal for the urban development of a residential area in the South Side of Chicago, implementing a new community centre that would join transportation, public space and productive areas such as urban farms. The proposal was exposed at the Second Chicago Architecture Bienniale (Sept. 2017 - Jan. 2018)