Re-colonizar
Esparreguera (ES) - Runner-up


Sandra Torres and Adrià Guardiet
TEAM DATA
Associates: Sandra Torres (ES), Adrià Guardiet (ES) – architects
estudi08014
Callao 10, 2-1, Barcelona (ES)
estudi@estudi08014.com / www.estudi08014.com
See the complete listing of portraits here
See the site here
TEAM PORTRAIT
VIDEO (by the team)
INTERVIEW
Click on the images to enlarge
1. How did you form the team for the competition?
08014 is an architecture studio founded in 2014, mainly focused to building, public space and urban regeneration projects. Our proposal for Europan 16 in Esparraguera was one of the projects we developed in 2021
2. How do you define the main issue of your project, and how did you answer on this session main topic, Living cities?
The project defines the bases for the social and environmental regeneration of a vulnerable and depressed urban fabric, with the aim of transforming it into a vibrant place of exchange, reconnecting it with the cycles and rhythms of the natural environment and betting on circular processes in order to minimize the ecological footprint and the consumption of non-renewable energy.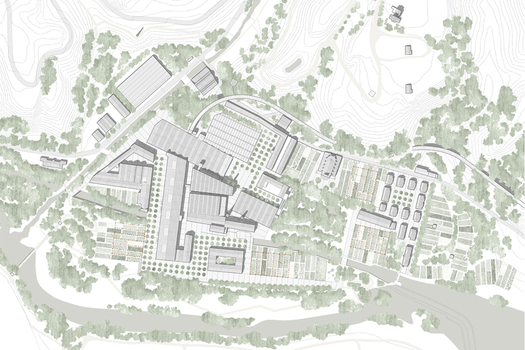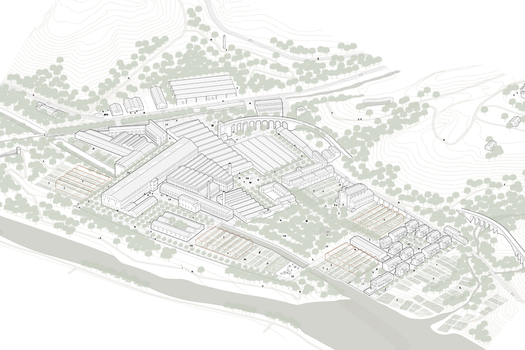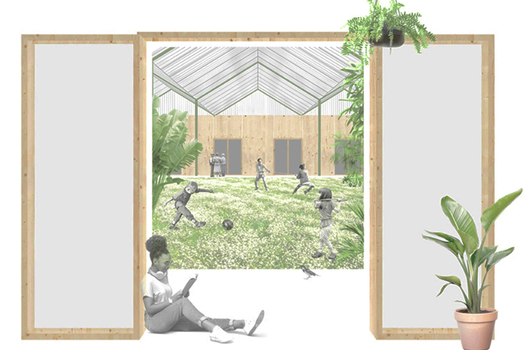 3. How did the issues on metabolic and inclusive vitalities and the questions raised by the site mutation meet?
We propose a regeneration project for a depressed urban fabric, relying on the following actions:
1. Creating the conditions to get the energy, water and food self-sufficiency of the site.
2. Reconnecting the site with its natural environment and improve its accessibility.
3. Rehabilitating and reprogramming the existing buildings.
4. Carrying out selective demolition to improve the characteristics of the public space and the ventilation and sunlight conditions of the existing buildings.
5. Developing multipurpose structures for future flexible and sustainable growth.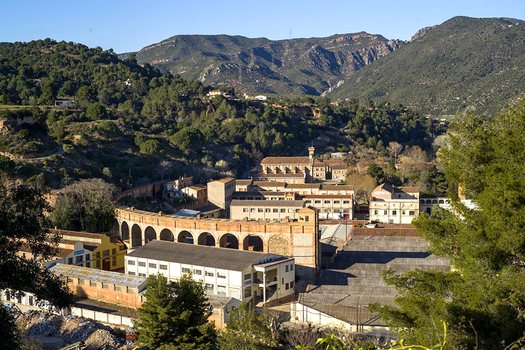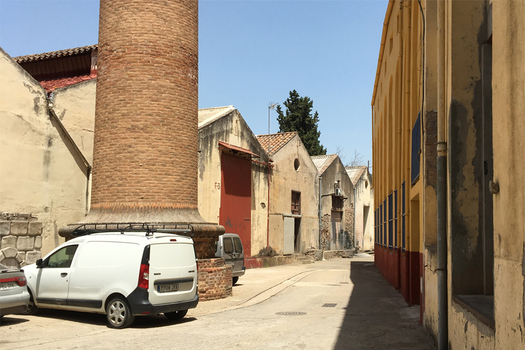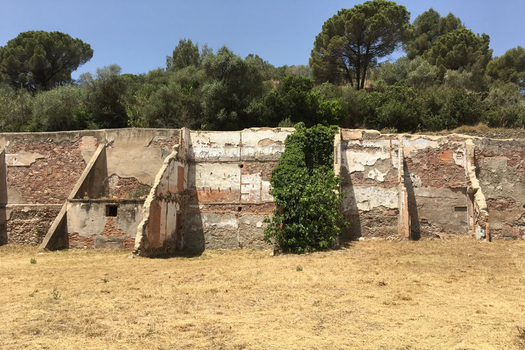 4. Have you treated this issue previously? What were the reference projects that inspired yours?
We are currently working in different projects for the public administration (housing, facilities and open spaces) where we address issues such as the ecological restoration, the accessibility, the energy efficiency, the social participation, etcetera. We are very interested in the industrial fabric regeneration projects (Adrià is currently teaching at the Barcelona School of Architecture in an Urban Design Studio focused on this issue). Within this area, we could cite interesting examples such as Meatpacking District in Copenhagen, Rec District in Igualada or Mauerpark in Berlin or, in a building scale, admired projects such as Palais de Tokyo in Paris by Lacaton and Vassal, PC Caritas in Melle by De Vylder Vinck Taillieu or La Lleialtat Santsenca in Barcelona by Harquitectes.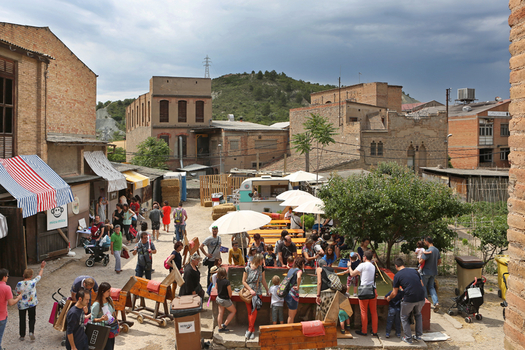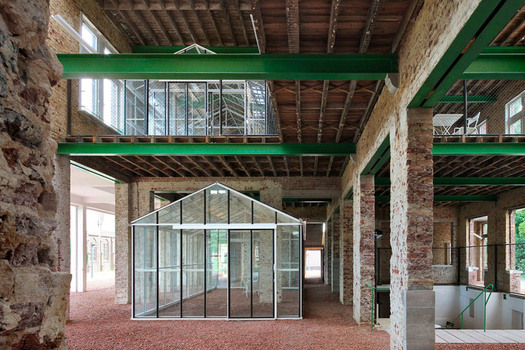 5. Urban-architectural projects like the ones in Europan can only be implemented together with the actors through a negotiated process and in time. How did you consider this issue in your project?
Our project is conceived as an open infrastructure that should be completed and formalized over time with the participation of the different actors involved in the site development.
6. Is it the first time you have been awarded a prize at Europan? How could this help you in your professional career?
It is the fourth time we participate, and it will be the last because for the next edition Adrià will be over 40 years old. After these four participations between 2013 and 2021 we got a 1st prize (Europan 12) and two 2nd prizes (Europan 13 and 16). Unfortunately, in the previous editions we didn't get a commission but, in a way, especially in the first one, it meant a boost to our professional career and an increase in confidence in our own abilities.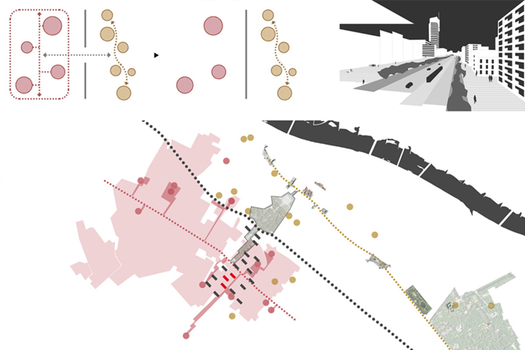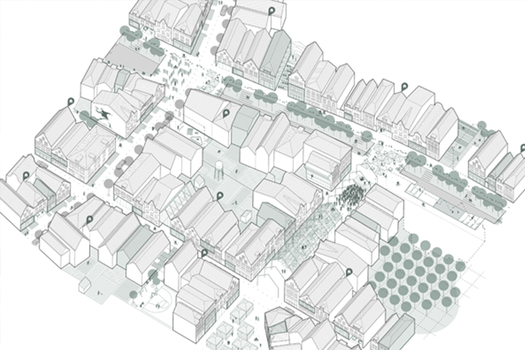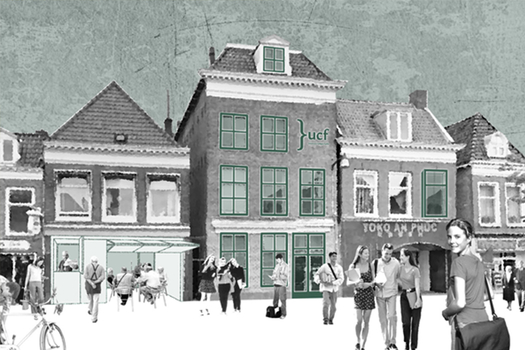 TEAM IDENTITY
Office: 08014 - Barcelona (ES)
Function: Architects
Average age of the associates: 37 years old
Has your team, together or separately, already conceived or implemented some projects and/or won any competition? If yes, which ones?
Most of our current commissions -a social housing project in Ibiza, a small sanitary facility close to Barcelona and different public space projects in Barcelona and surroundings- were commissioned by the public administration, so the way to get them was through public competitions. On the other hand, we have been fortunate to have been recognized in different architecture awards as FAD Awards 2020, XV Biennial of Spanish Architecture and Urbanism (BEAU), 11th Barcelona International Biennial of Landscape Architecture, AJAC XI Awards for Young Architects of Catalonia, V and VI Arquia/Próxima Biennial, 8th 'Mostra d'Arquitectura Catalana', Europan 12, 13 and 16, among others.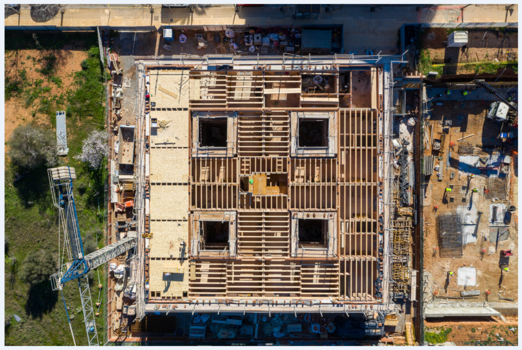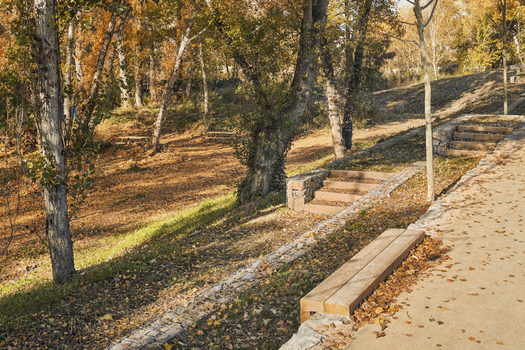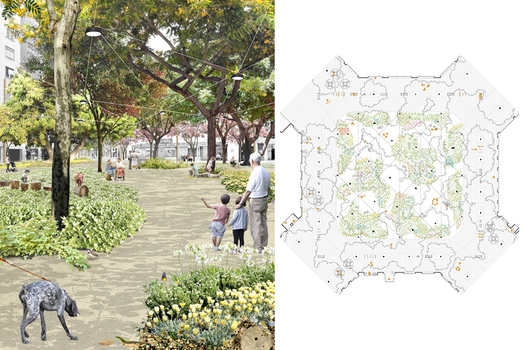 Does your team share a common workplace? if yes, give us a short description:
Yes, it does. It's a small workspace located on the second floor of a building from the end of the 19th century in the district of Sants, in Barcelona.